The Rise to Fame Story of the Punjabi Cinema & Entertainment Industry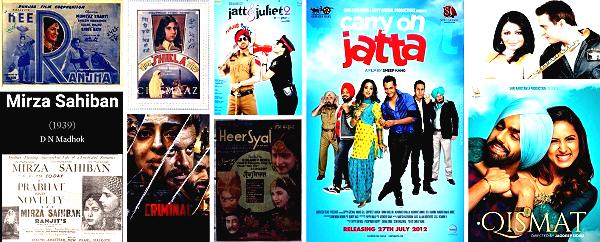 Taking a look at Punjabi Cinema's journey till the year 2022 and tracing its development
There was a time when Cinema of Punjab received scant attention or was overlooked when compared to Bollywood or Southern cinema in the past. However, as time progressed, Punjabi cinema began to flourish, and now that OTT platforms have made Punjabi films accessible to everyone, its popularity has grown exponentially in recent years. If you are looking for an entertaining movie that is packed with comedy, emotions, music, or entertainment, then Punjabi movies are for you. It doesn't matter whether there is a Punjabi audience or a non-Punjabi audience.
The Punjabi entertainment industry has evolved exponentially over the last few decades.There was a time when the Punjabi entertainment industry was confined to romanticism or comedy, but that has since changed. It has now evolved into a broad range of genres spanning from action to drama to comedy and everything in between.I am sure most of you know that Punjabi cinema is no longer an Indian affair.
View this post on Instagram
However, it is flourishing in every part of India and attracting a growing number of international viewers, in particular, those in Canada, US and UK, there is a strong community of NRIs living in these parts, and so on. Considering the fact that Punjabi cinema started well before India's Independence, and since partition has taken on a different dimension and expanded in nature, let's take a look at some of the history of Punjabi cinema and how this evolved with time. The very first punjabi movie to reach the top of the charts was Nanak Naam Jahaz Hai', which was released in 1969. So, we trace the journey of the Punjabi entertainment industry so far.
The Humble Beginnings: The inception of Punjabi entertainment industry dates back to the 1930s whenthe iconic movies like Heer Ranjha (1932), Sheila (1935), and Heer Syal (1938) dominated the filmIndustry. During that era, the romance genre was seen to be the cornerstone of all Punjabi movies.These movies underline some well-knitted love storiethatch continue to be immortal even in today'sarena, and what made them so memorable was the heartwarming stories and the graceful acting Performance by the star cast.
View this post on Instagram
The attire and make-up of the star cast was seen to be subtle yet in theauthentic Punjabi avatar, wherein the actresses were usually spotted in Punjabi salwar kameez suits orthe timeless phulkari designs.gst others. These movies went the extra mile from the usual silver screenstorylines.A few years later, in 1981, another very successful movie was released in Punjabi known as Chann Pardesi, which won the National Film Award for Best Punjabi Film, and which marked the debut of one of Bollywood's most successful and handsome hero Raj Babbar in Punjabi cinema,. The film has a number of other names associated with it, such as Rama Vij, Amrish Puri, Kulbhushan Kharbanda, and Om Puri.
These actors remain veteran Bollywood actors, and to this day, the film retains the stature of a legendary classic. In the years that followed, Raj Babbar played many lead roles in a number of punjabi films as well. In 1983, "Put Jattan De" starring Dharmendra, another one of Bollywood's most successful stars, was released. In the years since its release, the film has received immense acclaim and love from the public. At the same time, most of the Punjabi movies also revolved around the Jatt characters or roles, such as 'Yaari Jatt Di', as well as other highly regarded Punjabi films like 'Shaheed-E-Mohabbat Boota Singh', and 'Shaheed Udham Singh'.
Since the release of these movies, there has been a strong foothold established for Punjabi movies to develop in the industry. Satish Kaul was one of the leading characters in Punjabi movies during this time and Preeti Sapru was one of the leading ladies during this period. It was in 1999 that Shaheed-e-Mohabbat Butta Singh, a movie directed by Manoj Punj, became hugely popular and was loved by the audience with overwhelming enthusiasm. Carving a Niche: Fast forward to the 20th century, the Punjabi entertainment industry eventually carved its niche in the comedy drama genre.
View this post on Instagram
Trailblazing movies like Carry on Jatta, Jatt & Juliet, Jihne Mera DilLuteya, Mel Karade Rabba, and Yaar Anmulle struck the perfect balance between comedy, drama, andromance, which made this industry a favourite amongst Punjabi speakers across the globe. In this era,the outfits worn by the star cast also evolved with the rapid urbanization, wherein the actors andactresses transitioned from the classic Punjabi attire to western outfits and make-up looks.
Experimenting Different Genres: It is noteworthy to mention that the Punjabi film industry has come along way from where it began. Today, the new age producers, directors and actors are experimentingwith a wide range of genres right from action and thriller to crime, period drama, horror, fantasy, andwhat not! Some of the recently released out of the box Punjabi movies include Maa Da Ladla, Kikli,Criminal, and Jind Mahi amonIt was in the 20th century that another Bollywood hero Jimmey Sheirgill made his debut in Punjabi movies with 'YARAAN Naal Baharan', a movie which had a sequel which was the first sequel to a Punjabi film. As a result of his success, many Punjabi movies were released as sequels.
There was a string of punjabi movies released the world over in 2013 and 2019 was another year when more than 60 punjabi movies were released the world over with some of them achieving super hits like Shadaa, Ardaas Karaan, Chal Mera Putt, Muklawa, Manje Bistre 2, Nikka Zaildar 3, Singham, Rabb Da Radio 2, Dil Diyaan Gallan, Blackia, Laiye Je Yaarian, Chandigarh Amritsar Chandigarh, Kaka Ji and Band Vajje.We were privileged in 2013 to see Mammy Parmar's first 3D movie, 'Pehchaan', which was a resounding success.
The movie was immensely appreciated and had a world premiere at the South Asian Film Festival in 2013. This was another 3D movie, Chaar Sahibzaade, which was directed by Harry Baweja and was a drama based on a historical subject. The first high budget Punjabi movie we saw in 2002 was Je Ayan Nu, which starred Harbhajan Mann as the protagonist. Not only this, even the Punjabi music industry has evolved indispensably over the last few decades.Punjabi music producers and singers have gracefully transitioned from Punjabi folklore songs to hipHip-hop, chartbuster party tracks, and soulful romantic melodies among other music genres. The reach of Punjabi music is no more limited just to the northern part of India.
View this post on Instagram
Today, it has marked its presence indifferent parts of the globe, such that international music producers from Hollywood are alsoseen to be collaborating with Punjabi music icons.Shareek 2, Moh, Bajre Da Sitta,Sher Bagga, Maa, Lekh , Aaaja Mexico Challiye,Oye Makhna, Criminal, Maa Da Ladla , Yaar Mera Titliaan Warga, Sohreyan Da Pind Aa Gaya, Television, Kokka, Saunkan Saunkne, Main Te Bapu, Babbar, Main Viyah Nahi Karona Tere Naal, Chhalle Mundiyan, PR. Jind Mahi, Posti , Ni Main Sass Kuttni, Teri Meri Gal Ban Gayi , Laung Laachi 2, Saade Aale remain some of the notable movies released in 2022 till the time this article was written and the list continues to expand only.
To sum up, we can affirmatively state that the Punjabi film industry has come a long way in terms of Flourishing in the entertainment industry, while moving way beyond till just being relevant to the regional cinema. And needless to say, owing to the powerhouse of talent that this industry entails, there is definitely a long way to go!
https://www.youtube.com/watch?v=jKXSv_KibMw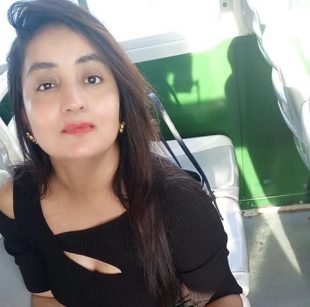 She has been there and done that. After graduating from Delhi University, she completed her diploma in Journalism from Bhartiya Vidya Bhawan, Delhi. Down the line, she completed her internship with National Herald Newspaper successfully,, and went on to Join Mainline Business daily, Business Standard. She also dabbled in image management and brand consultancy. She is a prolific writer on lifestyle entertainment, branding, lifestyle, travel, and politics.
Contact her at [email protected]