"My life is shaped by the theatre, and I am most fulfilled as an actress": Anna-Maria Sieklucka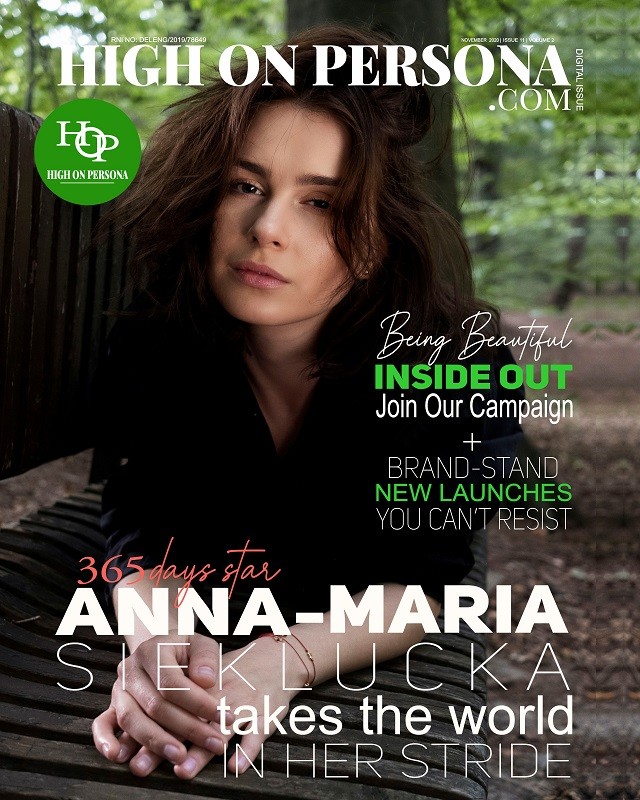 Despite dreams and aspirations remaining unbridled and indefinable, they chart the road to success. Albeit, the magnitude, and character of success could be bizarre or bewildering. You can achieve success either by pure luck, much earlier than you think, when you are not expecting it at all, or it can be the result of years of hard work pushed by a burst of motivation over the years. However, there are many people who achieve success through sheer talent and good choices. These characteristics are in harmony with those of Anna-Maria Sieklucka.
For Lublin, Poland-based polish actress Anna-Maria Sieklucka, the success of the 365 days movie made her a phenomenon. As a testament to her global popularity, she shot to instant stardom with her launchpad movie, which remains Netflix's most-viewed movie.
In an exclusive tête-à-tête with Barkha Arora, Editor, High on Persona Magazine, the actress divulged her views on topics like theatre, travel, fashion, food, childhood memories, and Hollywood plans. During the impromptu conversation, a hidden travel freak in her revealed her desire to visit India, which tops her list of places to see.
We learned that she enjoys everything that is vibrant and colorful, be it cultures, landscapes, culinary flavors, or different forms of art. Talking about the form of art, her love for theatre through which she has been expressing herself dominated the part of our conversation. Additionally, she remained open about the fact that nepotism exists in her industry as well. Although making a mark in such a competitive industry was not easy for her, she fought to get a foothold by pulling out all stops and shining a light on the characters she played.

Q. We want to start asking about your childhood? Please share your childhood memories, how your interest in theatre evolved and bloomed and how did 365 days movie happen?
I was a polite child, but very curious about the world and people. I remember always smiling and asking a lot of questions. Already as a child, I had a passion for dance, singing and theatre. In high school only, I decided that instead of studying law, I would rather become an actress. I got into drama school for the third time only and in the fourth year of my studies, my adventure with theatre intensified further and has been there till now. As for the 365 days film, I was invited to give an audition for the casting; I got selected and was fortunate to bag the role.
Q. Theatre is a great art form of expressing emotions and bring forth talent, please elucidate the disposition and demeanor of theatre in your country and also theatre Vs other platforms of acting?
My life is shaped by the theatre, and I am most fulfilled as an actress, it's magical for me. Rehearsals always last for several weeks and during that time we become the characters we are acting as. And when I play each performance in front of the audience, it feels as if it was premiered every time, as if  I was playing it for the first time. This is the difference between theatre and cinema. There are no repetitions. When you go out on stage, you live here and now, you have to convey emotions as genuinely as you can, and if there is a mistake, then save yourself (laughs). In Poland, we have various types of theatre like drama, musical theatre, puppet theatre, comedy etc. Every type has a different repertoire with its own separate rules.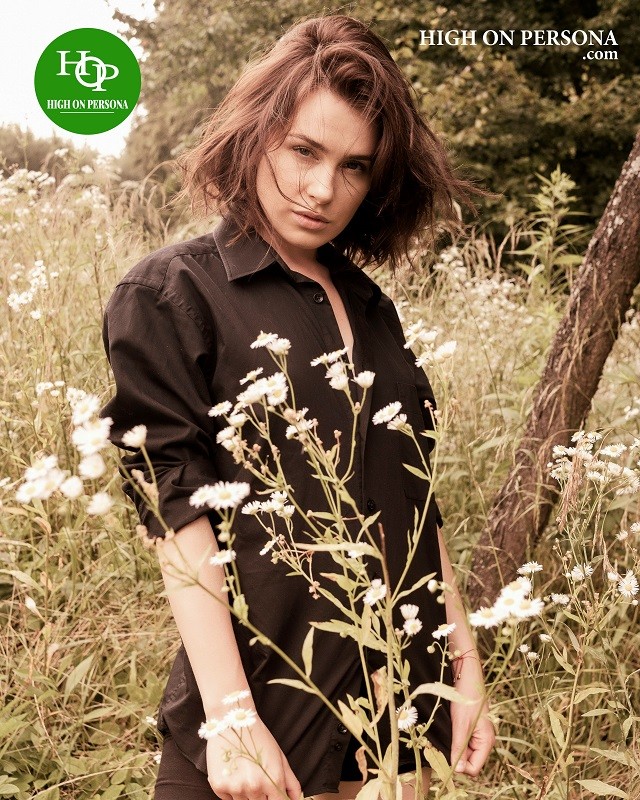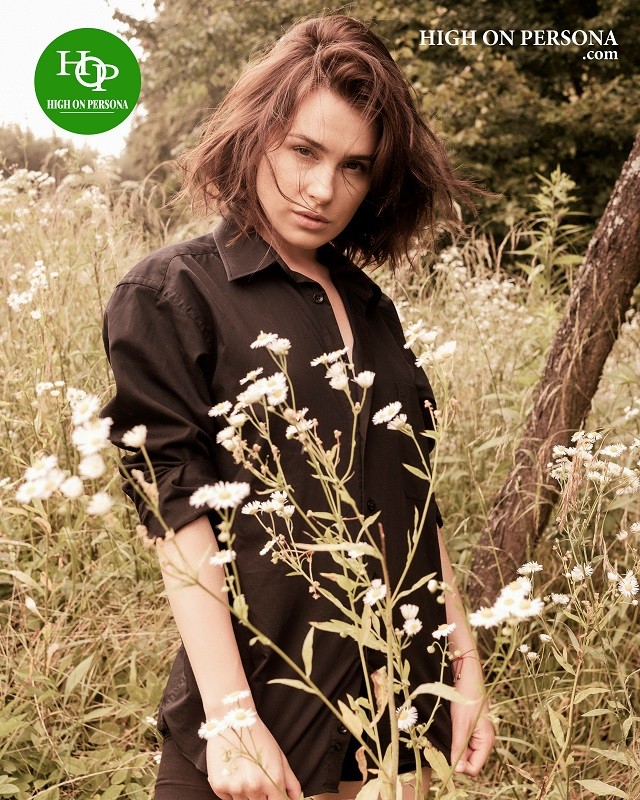 Q. Although people love theatre as a form of art still they move on to other forms. How other forms overpower theatre and Why?
It seems to me that the viewer looks forward to seeing different forms of expressing art. That's why we go to watch cinema,  art gallery, or we cover ourselves with a blanket and turn to other platforms available too, either to watch television at home, a movie or web series because it is more convenient in the current age of COVID. People are craving socializing and human contact but they are worried about their health. But, the form of art keeps them enthralled and occupied, the art in any form is good. And I love to experiment with different mediums be it theatre or movies.
Q. What has so far been the most fulfilling part of your journey?
During my journey, I have worked with many theatre productions, and by working in different forms only I got to learn and understand the form of art in a better way. All those forms allowed direct contact with the audience. This movie was released over a year ago and I felt charmed because of that. It was a completely different form of work for me. Theatre and films cannot be compared with each other, and I love both mediums. Every day there is something different and it has been an incredibly beautiful journey for me.
Q. Do you nurture Hollywood dreams, if yes please let us know which Hollywood Director or Actor you would like to work with?
I have two masters. One was from the music industry, unfortunately, he is dead now, but he was an excellent songwriter and poet – Leonard Cohen.The other is the actor Sir Anthony Hopkins and My biggest dream since I can remember was to play by his side. Recently, I had the pleasure to work in a play about Ludwik Margules. A year ago I went to Mexico – the director, the playwright, and the actors. I learned the story about Margules, who was an extraordinary figure as a theatre director and a human being. I know that Alejandro Gonzales Innaritu considers him his master. If I could ever dream of a movie director, Innaritu would be the one.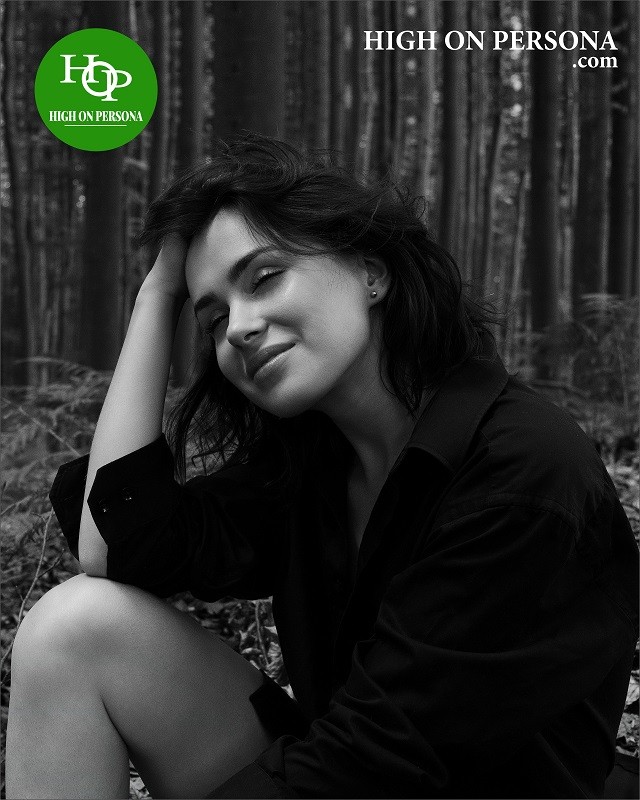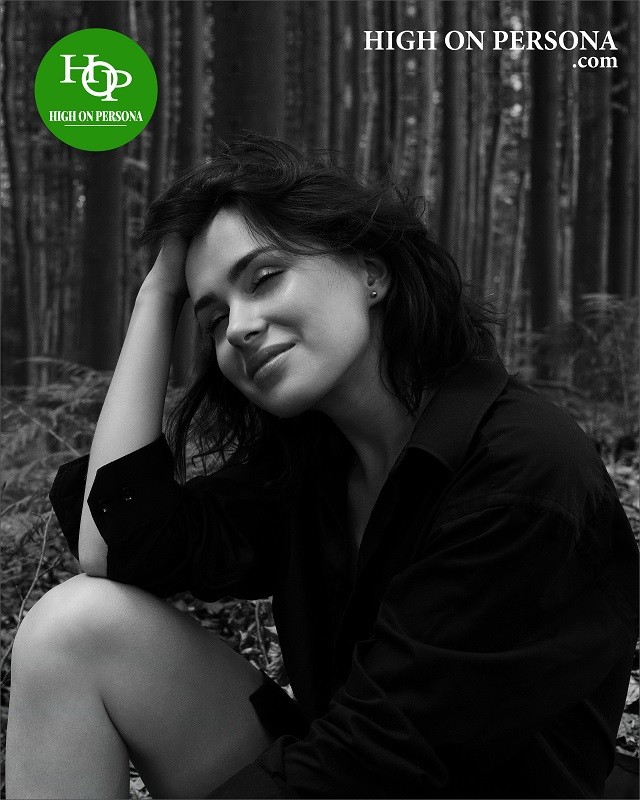 Q. Since Poland is less explored compared to the rest of Europe, please share about the culture of Poland and how it's different from the rest of Europe as the culture of Europe is diverse?
Poland is a beautiful country, very colorful, vibrant, and full of life. We have very picturesque places including mountains, sea, lakes, and all the four seasons – spring, summer, autumn, and winter. Within our country, we also have dialects spoken by people who live in some cities. We are a Catholic country, religion is deeply rooted here. Moreover, Polish cuisine is delicious too. Each city is famous for a different dish. For example, Lublin, my hometown, is famous for its onion rings. It is a wheat cake sprinkled with a large amount of fried onion with poppy seeds.
Q. Which part of Europe you have traveled to and which one would you recommend to travelers from India to visit?
I am a person who loves to explore everything nice and bright and love to know about different cultures, people, lifestyle, and diverse culinary flavors. My dream is to visit the whole world one day. And only after I do it I will create my personal list of places which I will recommend (laughs). I think the world is so colorful that every corner of it deserves attention. If I were to say about Europe, I would definitely like to come back to Spain and Portugal. I love the local culture, colorful places, and energy of the kitchen. I find it all to be very amazing.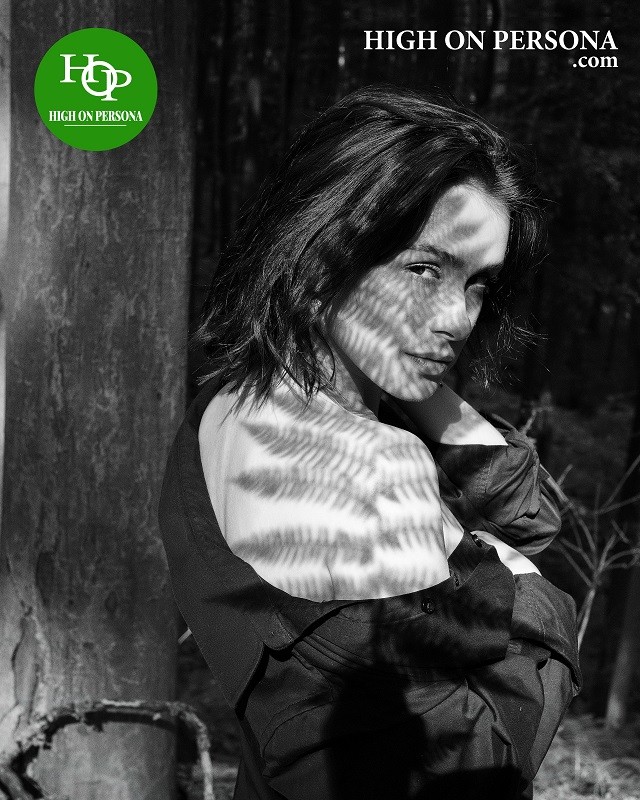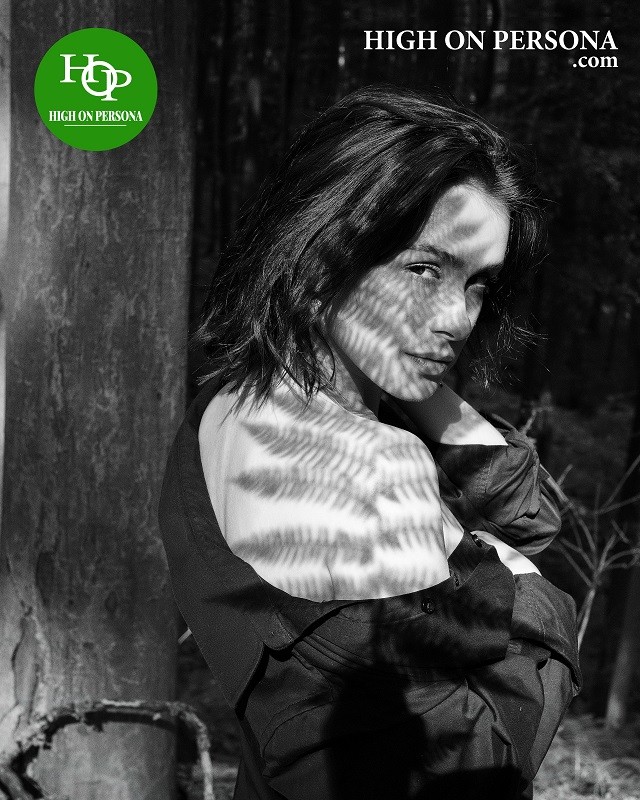 Q. Best things about Poland and the best places to hang out, eat out, and go shopping?
As I already stated polish cuisine is simply out worth gorging and I find the language to be simply classy, also I personally believe that Polish is one of the most difficult languages in the world. As a nation, we are very open and hospitable. It is definitely worth visiting Warsaw, the capital. Krakow, the former capital of Poland, Tricity – Gdańsk, Sopot, Gdynia, there is the sea. By visiting these you can get to know us better, also when you move to the smaller cities, you will see how colorful our landscapes and people are.
Q. How do you take care of your diet while you are traveling?
I try to eat healthy food and drink plenty of water. But as I mentioned too, a human being is inquisitive about the world and diverse cuisines. Sometimes I am not able to fully keep my diet routine under check. Besides, diet is a lifestyle, and being happy, content, and being at peace with myself is more important for me.
Q. How does your day flow, please share with us your diet and fitness routine?
I am not an athlete type of person. Of course, I take care of myself, but I don't go to the gym. I practice at home only. First of all, I drink a lot of water, eat lots of vegetables and fish. I don't eat gluten or drink milk. Unfortunately, my unhealthy habit is drinking coffee and I can't live without it.
Q. Networking Vs talent in terms of getting good roles in the industry, your take?
Real talent and, above all, hard work will always defend themselves.
Q. Your demeanor indicates that you are a very fun-loving, sensitive, and humble person, your take on your overall personality?
Yes, you are right. It's correct. I am a zodiac twin. I have two natures within me. Sometimes I am like fire, sometimes I am like water. My greatest values are family and love. And honestly, this is what I follow in my life. I stay away from applause.
Q. As this remains the current trend in the world of glamour, do you also depend on a stylist to design or decide your look for different occasions?
I style myself every day. People who know me also know about my likes and dislikes. And also I hear a lot when I hang out with my friends like yes, that's definitely our Amy's style (laughs). For the occasional outings, I rely on the stylist, but we always talk about what I'd like to look like.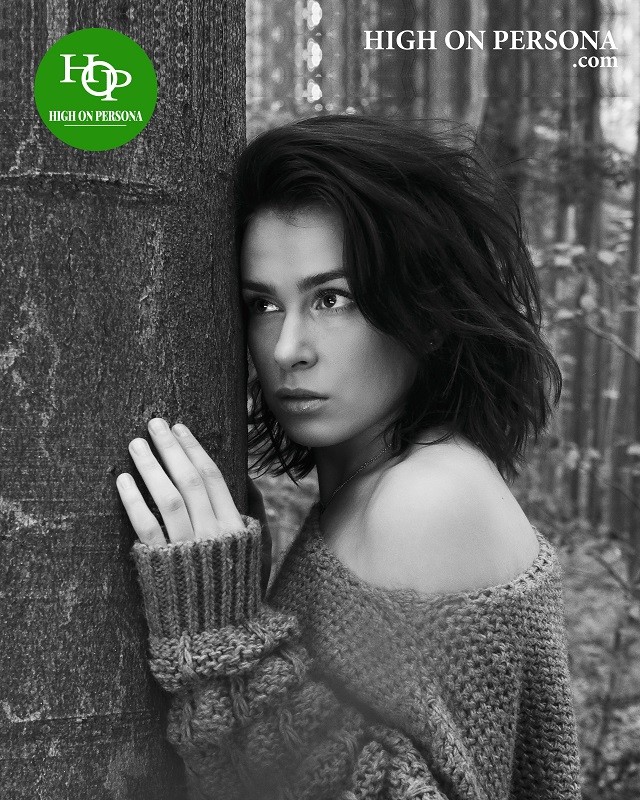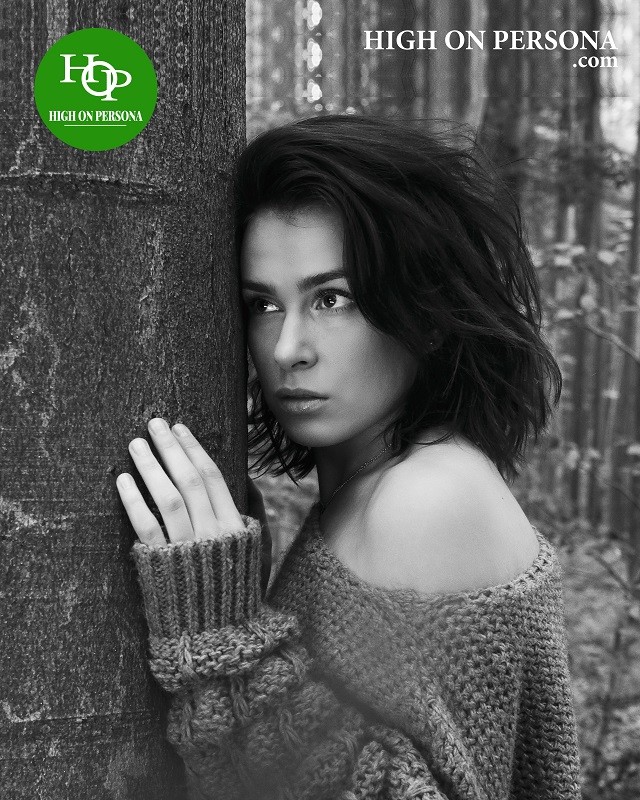 Q. What inspires your own sense of style and how do you keep updating it?
I keenly observe people, works of art-paintings, etc, I select the colors in which I feel comfortable and then my artistic soul is also activated in me. I really like to combine vintage with something very fashionable. But I don't follow fashion every day. and on top of all that I prefer to follow my intuition.
Q. What is your take on today's way of commitment and romance? Do you believe in online dating at all?
I believe in love. It is power and the greatest value. And I believe that everyone has someone in their destiny. But nothing in life will come by itself ( smiles )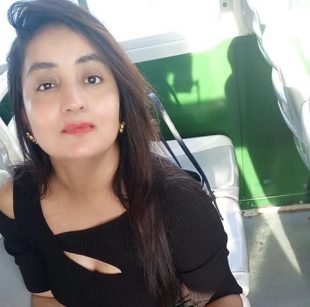 She has been there and done that. After graduating from Delhi University, she completed her diploma in Journalism from Bhartiya Vidya Bhawan, Delhi. Down the line, she completed her internship with National Herald Newspaper successfully,, and went on to Join Mainline Business daily, Business Standard. She also dabbled in image management and brand consultancy. She is a prolific writer on lifestyle entertainment, branding, lifestyle, travel, and politics.
Contact her at [email protected]