Aadar Jain: Taking The Right Plunge!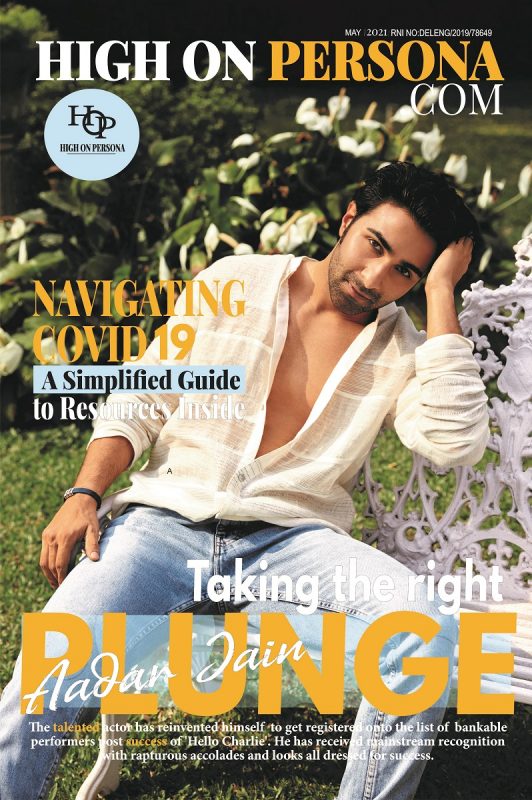 The year 2021 is considered to be a melancholic and dreadful year for all of us. Lockdown is imposed on us and we are incarcerated inside our homes just like the last year. It's really sad outside everywhere and makes it hard to keep a positive outlook or look for a reason to smile. But thanks to this young and talented actor who skillfully brought a smile to our face through his ingenious comic performance in 'Hello Charlie', the comedy movie definitely worked as a breather in tough times and turned out to be a complete family entertainer. Aadar, the prolific and multi-talented artist with the knack of combining stirring performance and self-effacing hilarity enthralled everyone effortlessly and harnessed his charm to amass a loyal following including kids. Comedy as a genre is most difficult for any artist to excel but the grandson of Raj Kapoor has proved it perfectly that histrionics run in his genes, he is bestowed with innate talent, making him different from the pack, born to stand out, but no matter how gifted or talented you are as you have to prove yourself by merits and diligence.  Aadar went to become Assistant Director with Karan Johar's one of the critically acclaimed project, 'Ae Dil Hai Mushkil', Aadar made his debut as an actor with the most promising production house YRF, with 'Qaidi Band' in 2017 and now he is back with the production house of Farhan Akhtar and Ritesh Sidhwani, Excel Entertainment through 'Hello Charlie'. His co-actors rave about his work and his Producer, Mr. Ritesh Sidhwani, Co-founder, Excel Entertainment is in awe of his performance, "The kids have enjoyed the film and Aadar's performance as Charlie has been well appreciated. Comedy is one of the toughest genres and Aadar has managed to take up the challenge quite effortlessly. He's been wonderful to work with, has great energy, and is a lovely person. I wish him all the love & luck for his journey to come."
Divya Khanna, Associate Editor, High on Persona, spoke to him at length about the overwhelming response he has received with 'Hello Charlie', his future projects, and key elements about his transformative journey.
Q. Hello Charlie has received a great response, how are you feeling? What's your current state of mind?
Yes, touchwood, it has and it feels amazing. Families and children have really enjoyed 'Hello Charlie' and so many people have showered me with immense love and adulation, it's really overwhelming. As an actor that's what you strive for, especially with a film like this, to entertain people, make them laugh, and smile. So I really feel blessed and grateful for everything that's happening in my life right now.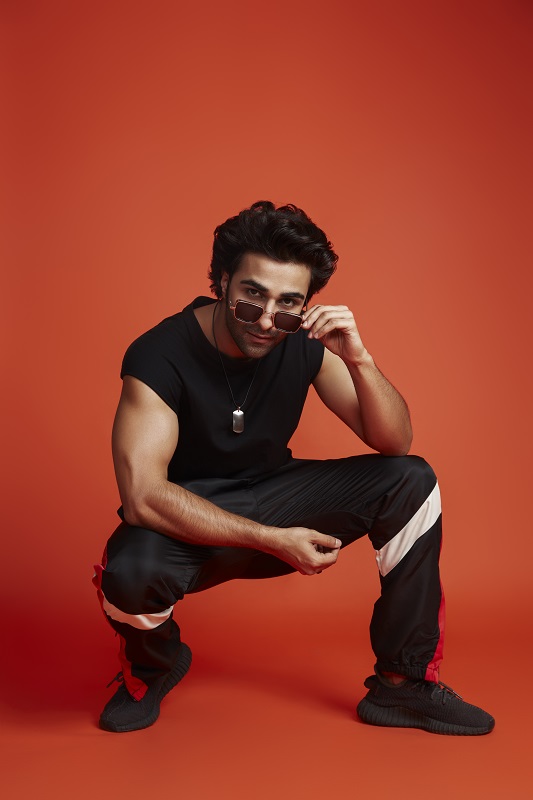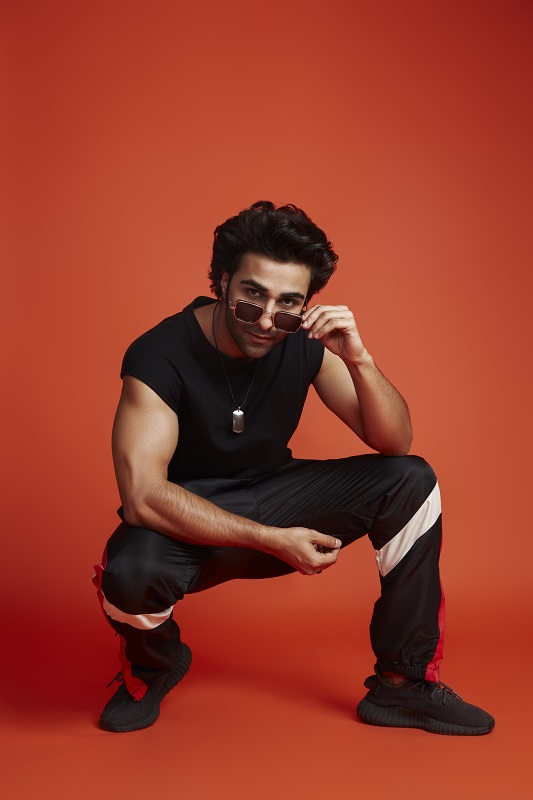 Q. You made your debut in 2017 with 'Qaidi Band' and now you have come back with 'Hello Charlie', there is almost a gap of 4 years, what made you take such a long break in between?
I never took a break actually. QB released in 2017, I signed 'Hello Charlie' in 2018, started shooting in 2019 and we had almost completed the film but then the Pandemic happened which as you know has just changed our lives completely. Our film would've released much earlier but to be honest I think everyone's priorities at the time were safety and ensuring their families were safe. I'm just really happy that our film has released during the pandemic and has got so much love & appreciation! So no complaints, as I said earlier, I feel very grateful and can only count my blessings. Going forward, I just hope this pandemic gets over soon and we can all go back to our normal lives!
Q. You have been an AD in Ae Dil Hai Mushkil, so did you think learning behind the nuances and technicalities have helped you improve your performance on screen?
Definitely, I got the opportunity to assist two of the finest directors in our country, both Karan Johar on 'Ae Dil' and Farah Khan on 'Happy New Year'. That was my schooling where I learned everything about films, the way they were made, and the process of filmmaking. So consciously or subconsciously you always pick up things and gain a lot of hands-on experience. As an actor, you have to work on your own craft and form your own methods but it is definitely beneficial when you have more knowledge and understanding of what goes into making a film.
Q. Talking about future projects, which genres are you likely to be working in apart from comedy? And when will we be seeing you next?
I'm a young actor having done only two films and I feel like right now the sky's the limit. I love comedies and enjoyed playing Charlie in 'Hello Charlie' so would definitely like to do a comedy again but more importantly, I am a fan of cinema as a whole which includes all genres and I love watching all kinds of films/shows.. So I wanna leave it open and explore my opportunities not limiting myself to one set genre. And I do think it's a very good time for Hindi cinema, we're growing, we're expanding in terms of our content, the platforms that we have – theatrical and OTT. So I wanna do everything and keep growing as an actor challenging myself with each project that I do.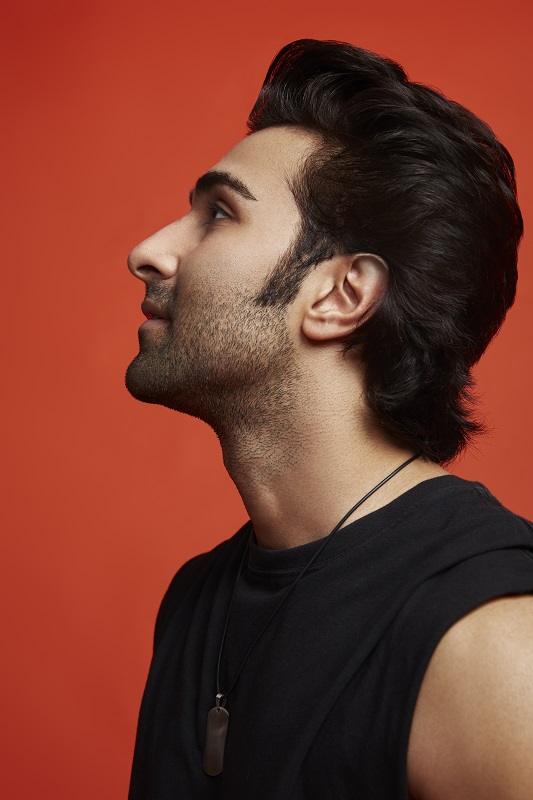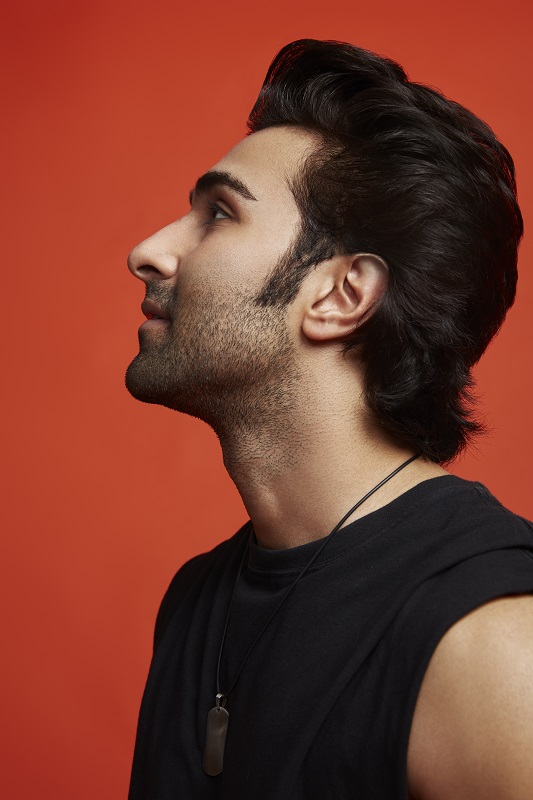 Q. Is there any project with Tara Sutaria in the pipeline, soon?
A lot of people have been interested in knowing this too, I think when the right project comes my way I would definitely consider it.
Q. Since you hail from the oldest film family of Bollywood, what pressure and responsibility do you think it brings to your performance or to you as an actor?
I love what I do and I'm extremely passionate about films so there really isn't any pressure, definitely not from my family. In fact, there's only love & motivation and they take pride in the fact that I'm doing what my family has been doing for the last 75 years. However, I do have a responsibility towards my work, I'm very ambitious and I'm here to create my own identity. I want to be part of good cinema and at the end of my career hopefully have a good body of work. So I do put self-imposed pressure to improve and grow as an actor and as an individual.
Q. If not an actor, what could have been your alternate career option?
Footballer, definitely. Otherwise, I'd open a restaurant because I'm a big foodie, still might who knows!
Q. 3 directors you want to work with?
Zoya Akhtar, Sanjay Leela Bhansali, Raju Hirani
Q. One thing you love and hate about being an actor
Love acting but hate the waiting period on set between shots
Q. Kapoor Family is not only known for its acting legacy but also for their aesthetic sense, how particular are you when it comes to fashion and your looks?
I feel like fashion/style is a reflection of who you are and how you feel, it's an extension of your personality. I am particular about how I dress and I like to dress well but I also do feel it's as important to feel good and comfortable in what you're wearing. 
Q. How often do you use accessories to upgrade your look? What kind of accessories you can't go without?
Very often! I love my watches, belts, and cool shoes (loafers & sneakers). And whenever I can I always borrow my father's collection of watches, ties, and cufflinks, he has a lot of style.
Q. Being a fitness freak, share your diet plan and lifestyle amidst the pandemic?
I believe more than just being fit, one should lead a healthy balanced lifestyle. I'm both a fitness freak and a sports enthusiast. I love playing sports like football, tennis, badminton, cricket, you name it.. It's fun because you get the best workout in without even realizing it. I also like lifting weights, the gym is where you craft your body. Unfortunately because of the pandemic I've had to adapt and adjust like everyone else to home-based workouts. I've set up a mini gym in my home. I work out twice a day – morning jogs for cardio and weight lifting in the evening – a mix of upper/lower body.
My trainer Kaivan Panthaki, who is a bodybuilding/fitness expert designs most of my diet plans/workouts and he monitors my progress on a weekly basis. I usually follow a high protein, moderate carb, low-fat diet with lots of seasonal veggies & fruits. I make sure I drink at least 4-5 liters of water every day to stay hydrated & I sleep for a good 8 hours so my body is well-rested. I start my mornings with hot water lime juice or apple cider vinegar to kickstart my metabolism and flush out toxins. I also take Vitamin C & D3 so that my immunity is high, which I feel is essential and very important in fighting any viral infection.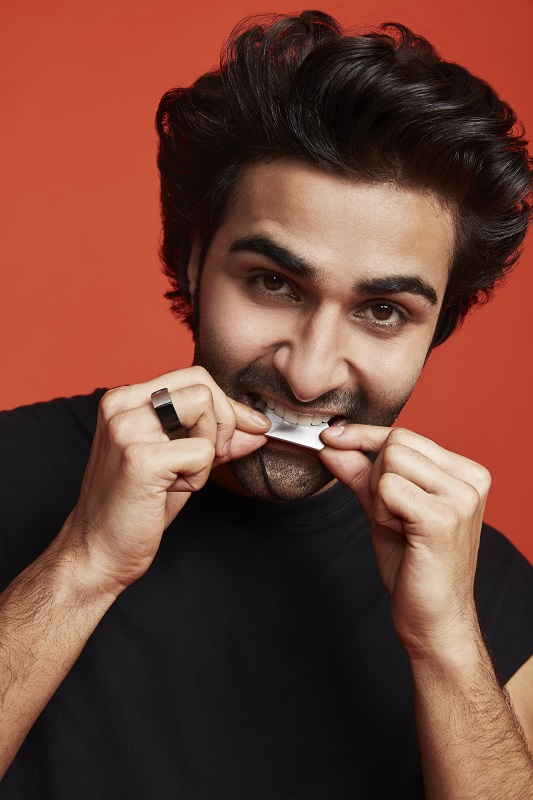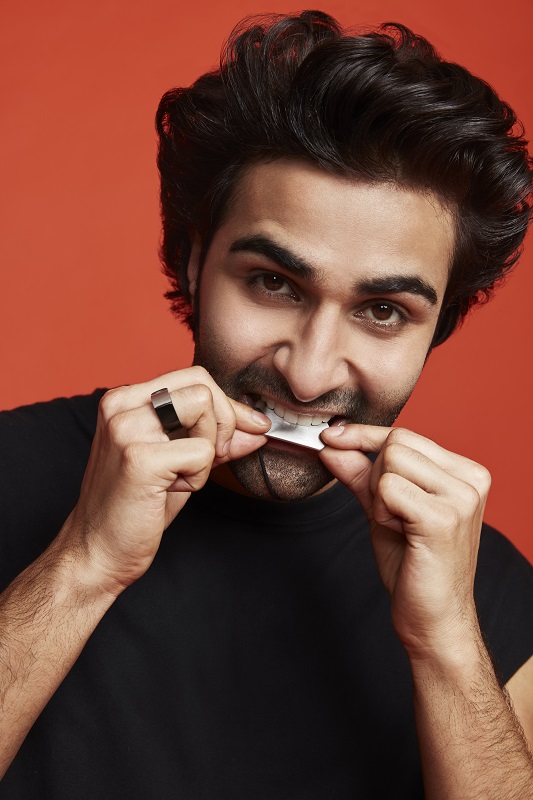 Q. How active are you on social media? How do you deal with the appreciation & trolling?
To be honest, I wasn't very active on social media earlier, but I'm really starting to enjoy it now. Everything is digital nowadays. Instagram is a lot of fun and also a great platform to engage with family, friends, and the audience. But also with it comes its boons and banes. A lot of people say things – good and bad. It feels amazing when you're loved and appreciated by people and I guess when you're trolled you have to deal with that too. It comes with the territory of being an actor and that's something you have to live by. The idea is to take everything with a pinch of salt. In general, I don't let things phase me the good or the bad, I know what's real and what's not. So if I'm appreciated, I feel good but I don't take it to my head and if I'm pointlessly trolled I take it in from one ear and out the other unless it's constructive criticism.
Q. All time travel favorite travel destination? Places I would like to travel to when the situation is under control (domestic/abroad)?
An all-time favorite is New York. Goa and Italy/South of France, hopefully by summer.
Q. Favourite places to eat in Mumbai?
Trishna, Royal China, The Table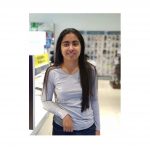 Divya Khanna is the youngest member of the team, with a background in political science. She has joined High on persona print magazine in order to gain hands-on experience in various aspects of editorial coordination as associate editor of the magazine and news site. She has a penchant for writing and enjoys meeting new people and interviewing celebrities. She has a passion for writing, she has an eye for details, loves traveling, and a quick learner. She comes from the Mecca of Indian Journalism, Delhi.
Email: [email protected]