Mrunal Thakur: The girl with the midas touch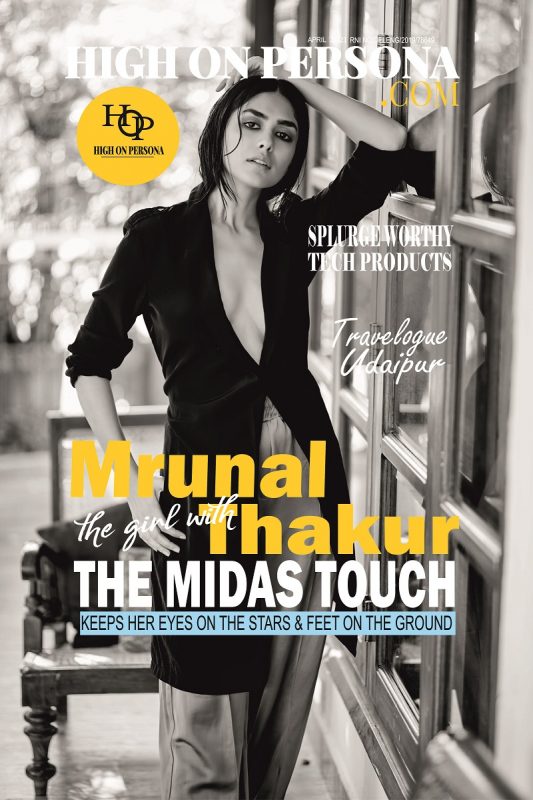 In an age and time when rubbing shoulders with influential people, or moving in the circle of high and mighty is considered to be a guarantee of success, Mrunal Thakur vehemently debunks this notion that to achieve success in Bollywood you need to be proactive in the game of networking or hobnobbing. She has surely moved into the top echelons of the film industry and taken giant leaps not by sheer luck only, but by being steady and consistent in choosing her roles. She is walking on stars with an abundance of potential and a streak of good luck. And as it is said, that luck has a peculiar habit of favoring those who don't depend on it, this seems apt for Mrunal Thakur. However, she feels blessed to work with the established stars in Bollywood. Her portfolio is brimming with promising projects such as Love Sonia, Super 30, Batla House, Toofan, Jersey, and the recently announced, Pippa. In an exclusive conversation with Divya Khanna, Associate Editor, High on Persona, Mrunal opened up about her avant-garde journey of paving the way in Bollywood and gave a glimpse about her personal life, while sharing secrets behind her ethereal charm and beauty, in addition to all this she also opened up about her favorite places to gorge in and fashion preferences. 
Q. Let's start with your journey in the industry, Mrunal Thakur is a name that is connected with promising and big projects, starting from Love Sonia, Super 30, Batla House, Toofan, Jersey, and to recently announced Pippa, was this a conscious decision by you or things just fell into place for you?
It has been an impeccable journey so far. I never expected so much love and support, and I am grateful to have played such amazing characters because not every actor gets as lucky as I am. So I am very grateful because it's not just the characters that are/were out of the box, but the kind of filmmakers I have worked with and continue working with. The filmmakers who I always dreamt about. I had manifested it when I used to watch their movies. I used to be like, I want to be a part of their films and this process.
For instance, if you ask me about Rakesh Omprakash Mehra, when I watched his movie Bhaag Milkha Bhaag, I simply loved it, then only I made up my mind that I have got to meet this person anyhow. Back then, I didn't even know that I wanted to be an actor, but I'm glad that has happened, and very soon Toofan is going to release next month and what is even more interesting is that I'm working with my favorite combination: Farhan and Rakesh sir. So, the journey has been quite different, and I make sure whatever films I choose to do, make me a versatile actor.
So, initially, when I got into the industry, I had to give an audition for Love Sonia. So, I gave my 100%. I was excited to work with the international crew and cast, which included Mark Duplass and Demi Moore, so it was all in all a great learning experience.
It was actually after Love Sonia when my journey began because that was the time when I had to give a lot of auditions and screen tests and meet like a crazy number of casting directors, so when Super 30 happened, I was happy, I just wanted to be a part of the good film which served its purpose and by which people get inspired, and they learn something out of it.
I make sure that every movie that I am a part of and I want to be a part of has a significant message which inspires my audience and gives them something they could look up to in their own life.
There were no conscious decisions when it came to co-actors. In fact, rumors also did the rounds that I only work with established actors, but I have just been blessed to work with such established actors so far. Currently, I am working with Abhimanyu Dassani, who started his career around the same time. I am experimenting with diverse genres working with different people. I can safely say that year 2021 and 2022 will be about expressing different emotions and characters.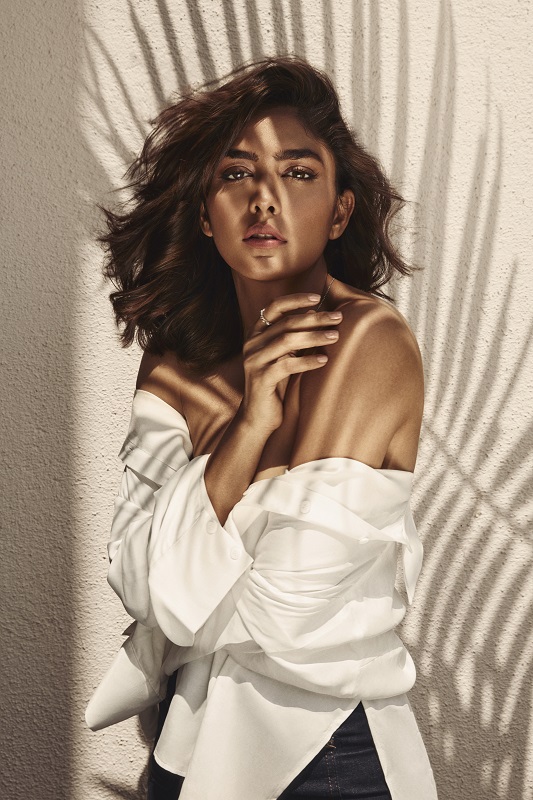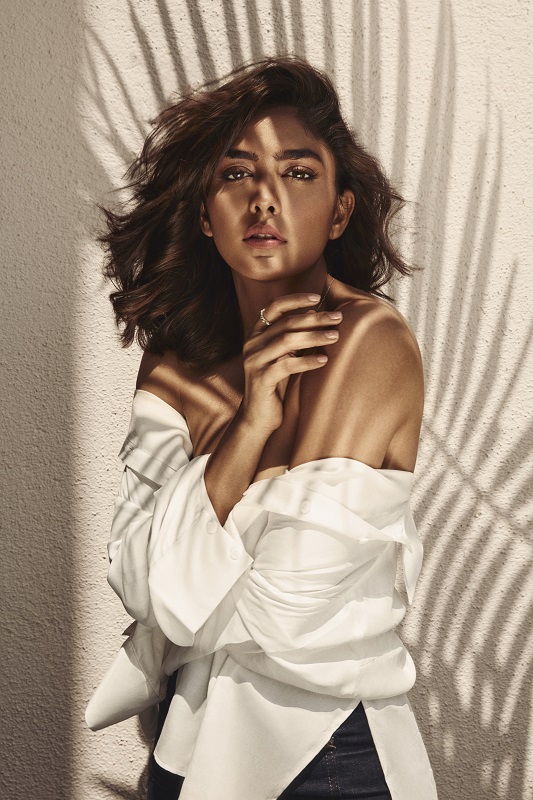 Q. So Mrunal, how difficult is it for an outsider to make it on their own, without having any Godfather in the industry?
I don't believe in words like insider or outsider but believe in the word 'talent'. If you are talented, you will survive. You will not be able to survive if you are not talented. It is as simple as that. The one thing that remains constant is the hard work. No matter whether you are an insider or an outsider, the only thing you need to do is work hard, and if you are ready to work hard, you will get great roles that are written in Bollywood.
I would say it was difficult, it was never easy, and especially for the viewers who are watching me right now, I would like to tell you guys that unless and until you don't try to work hard you wouldn't get what you deserve or what you want and what you want to achieve. All we need to do is just focus on ourselves and not get into insider-outsider.
Though, there are three important people in my life, who have always supported me. First, the director of Love Sonia, second, Ekta Kapoor, who I call my mentor, helped me. I would always be grateful for the big break in the television industry, which could be possible only because of her, The third is Karan (Johar).
Q. And now you are a part of the DCA Squad too?
Yes, I am. (Smiles)
Q. What is your take on pay disparity in the industry, many actresses have spoken about it too ?
 I think it should be equal for everyone, And if there is a thing like this then l will definitely raise my voice and fight for it.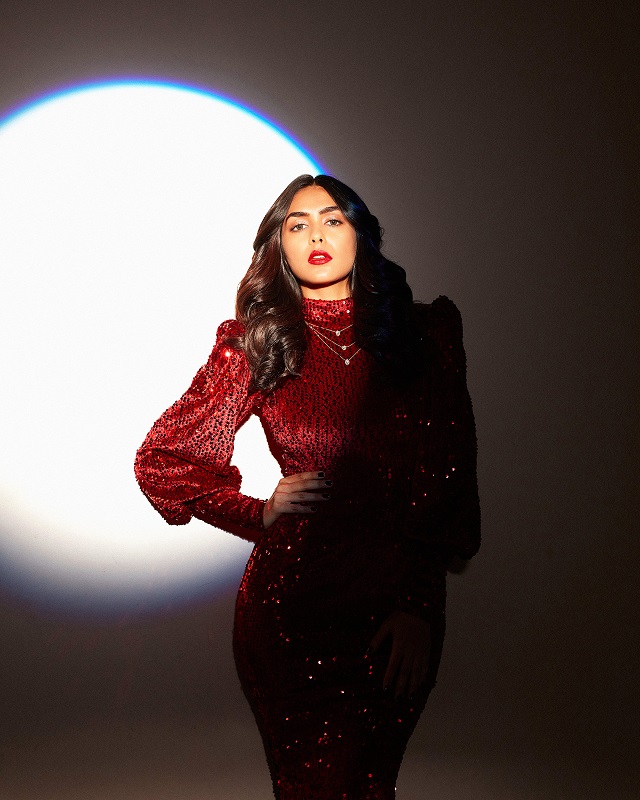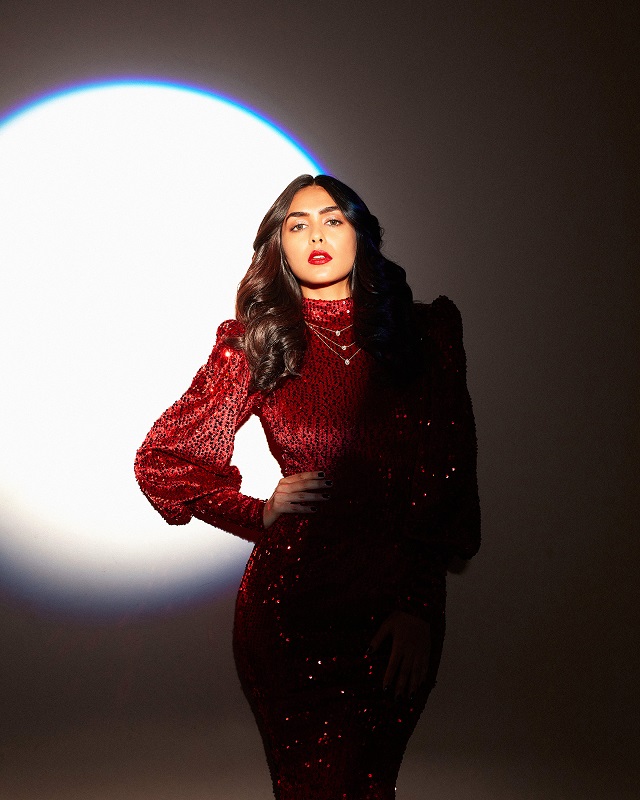 Q. Networking/Socialising Vs.Talent in terms of getting good roles in Bollywood, which is more important in Bollywood ? 
I think I would like to break this misconception today through your platform that 'Socializing karne se hi kaam milta hai' I am not into parties at all l, I live far away from where the entire Bollywood hub is, my friends, say that we will have to take a plane to reach your place (Laughs). In my opinion, rather than focusing on socializing and networking, one should work on their craft and skills because when the casting happens, there are few requirements that you have to meet, for example, knowing how to ride a horse, how to swim or speak a different language always helps. And yes no party or socializing can get you a role if you don't fit in it. So you need to know the skills and the craft. 
Q. If not an actor, what other Career option you would have chosen?
I wanted to be a dentist and I was preparing for BDS. I gave my medical entrance when I decided I wanted to shift. So, I could have been a dentist, or an Uber driver, this sounds crazy but I love driving, and I drive very safely. And other than that, I guess I would have loved being a pilot because while I was growing up, I was fascinated by it as few of my friends were doing their CPL, and they would tell me all about it, so that really fascinated me.
Q. One thing that you love or hate about being an actor?
Traveling is a part I love about my job. I get to get in the skins of different characters, so many of my friends call me when they are in crisis, be it mentally or emotionally. And when you study diverse characters, you also study different mindsets and psychology, so I think my perspective has changed, my life has changed, and I have become more aware. That is the beauty of my job and every day there is new learning.
And what I hate is I can't devote much time to my family, I miss my family and my cat a lot, while I am shooting.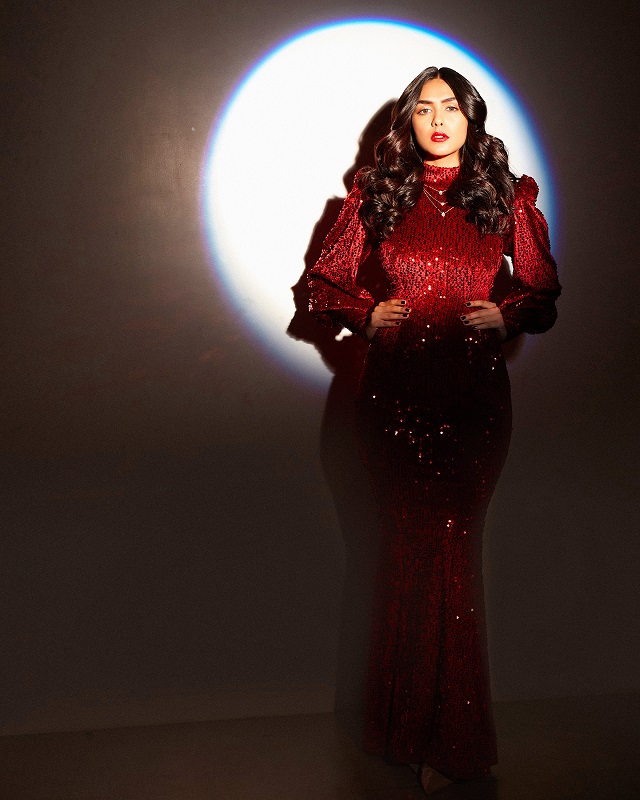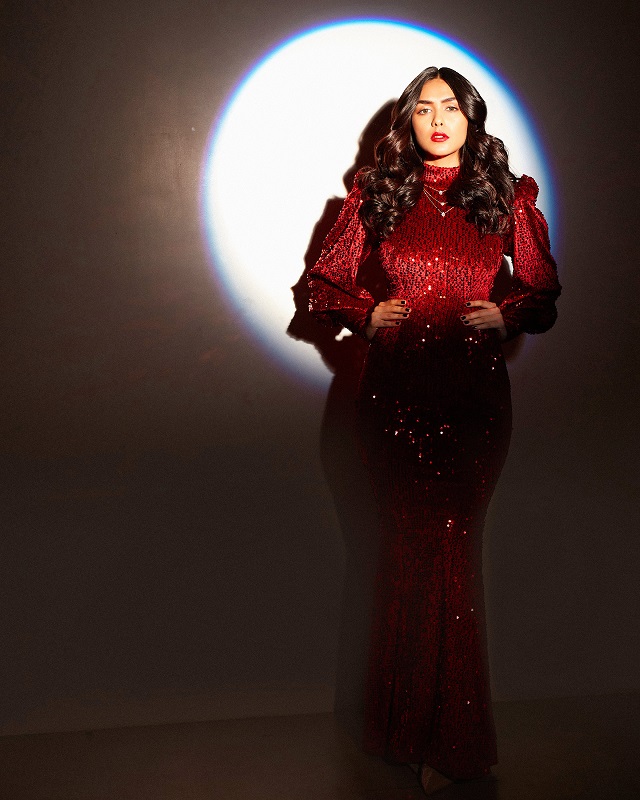 Q. 3 directors that are on your list and you would want to work with them in the near future?
Sanjay Leela Bhansali I really admire his work, Zoya Akhtar; I think she is way ahead of her time and Rakesh Omprakash Mehra again because he is a legend who taught me to live with the characters. 
Let me tell how Rakesh Om Prakesh Mehra sir likes to work, after one or two takes, he asks us to do a third take, which is generally our own improvised version and not 'what is written in the script' version, that gives us a chance to actors to outdone themselves.
Q. How active are you on social media and how do you deal with both, appreciation and trolling at the same time?
If you notice, I'm quite active on social media, but I have scheduled my day in a way that I spend only half an hour or a max of forty-five minutes on social media, so, during that time frame, I only do the posting and try to respond to all the positive comments. And trolling doesn't really affect me because I know people who are sitting behind their screens are just putting out their frustration, and they must have gone through something really bad, so I hope they get well soon.
Q. How would you define your sense of fashion and style? Do you remain strict to the classics or you prefer to try out new trends?
I love the classics! I love hoops with a plain white T-shirt and denim jeans. That's always my go-to look. I believe that I am an old school because I love vintage films, and I find their music and the way they deliver dialogues very interesting. I wish I was born in that era because I really enjoy that period the way they used to do their hairdo and their style of wing eyeliner; I really admire that. But having said that, I am a person who loves to try new things as well. I trust my stylist and surrender to my stylist for my fashion needs, I give them free hand for whatever they want me to try.
Q. What is your all-time favorite travel destination? One place you would prefer to visit after being vaccinated?
The globe, if I may say so. The first country on my list would be Egypt because I am really fond of that country and I have never ever been there, and I really wish to see the pyramids too. Or I would like to visit Switzerland, I would love to learn skiing there.
Q. Your all-time favorite destination in India or abroad?
London and Gulmarg, I was there a few days back, and I am already missing it.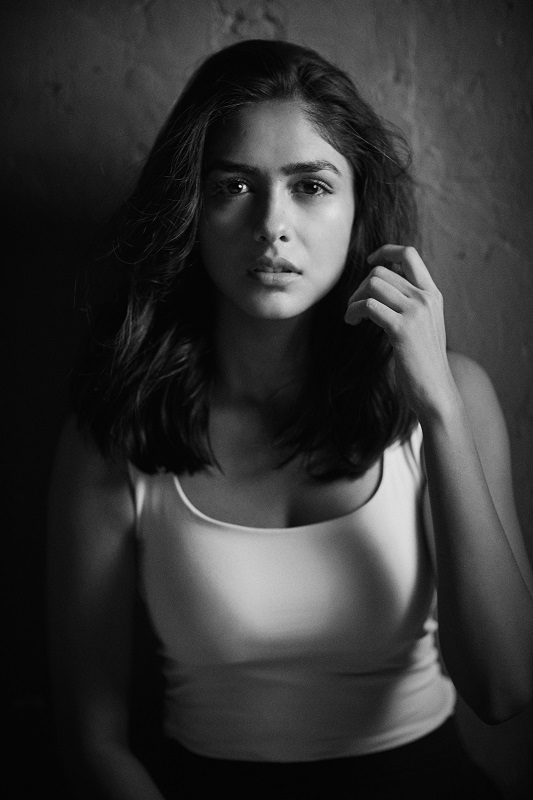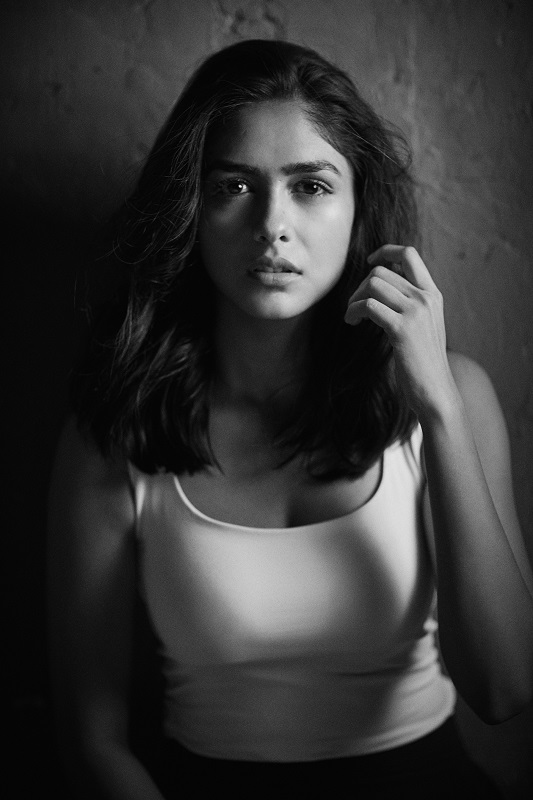 Q. What is the secret behind Mrunal Thakur's radiant skin? Tell us about your skincare regime?
Well, I must thank my mother because I got it from her. Apart from that, I take a lot of water and apply minimalist makeup, I would say, is the secret to my radiant skin. I just keep my skin hydrated and put a lot of moisture when I go to bed and put on sunscreen all the time because it is always exposed. The secret to healthy skin is to eat healthily and avoid less oily food. I always have a bottle of water with me.
Q. Three places that you like to visit in Mumbai for food?
There is a place called The Soam, which is right opposite Babulnath Temple. It is one of my most favorite vegetarian places in Mumbai, and I always go out there with my co-stars. Then there is a place called The Mizu which is a Japanese restaurant; I love their sushi, and the third one is the Food Studio which is my friend's place.
Cover Picture Credits:
Photographer: Vaishnav Praveen, House of pixels
Hair: Nidhi Chang (BBlunt)
Make up: Lochan Thakur
Location: Shaheen Bagh Resort, Dehradun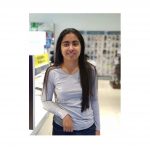 Divya Khanna is the youngest member of the team, with a background in political science. She has joined High on persona print magazine in order to gain hands-on experience in various aspects of editorial coordination as associate editor of the magazine and news site. She has a penchant for writing and enjoys meeting new people and interviewing celebrities. She has a passion for writing, she has an eye for details, loves traveling, and a quick learner. She comes from the Mecca of Indian Journalism, Delhi.
Email: [email protected]