Music is only protected by exclusivity in the OTT era – Manan Bhardwaj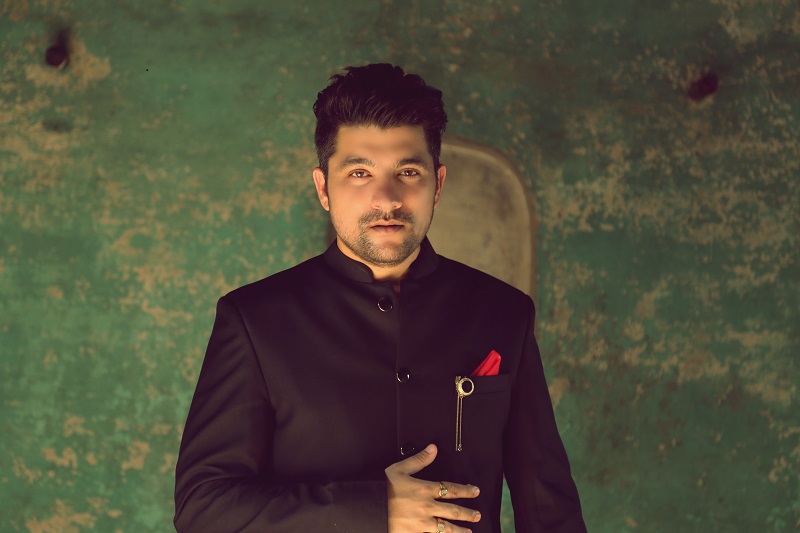 In addition to creating a platform for exposure for fresh talent and added creativity, the OTT sector is also influencing the way the music industry is changing. 

As OTT culture grows and popular shows no longer include songs and dance numbers that impress people, the idea of songs and dance in the movies may diminish further. During our fact-check, we talked to ace music composer

Manan

, who agreed that transitions are inevitable and they will impact every industry at some point in time. To him, it's similar to switching from cassettes to CDs. The truth is that technology will change from having an entire album of favorites to just one. Furthermore, he strikes a balance as he believes that you can pull a relevant audience who is passionate about music and has a range of options depending on the exclusivity of the music. "We artists need to be more exclusively good now otherwise for listeners, the next song is just a click away." Consequently, we wondered about how challenging it is to conserve the originality of the song while recreating for younger generations. We asked him about the challenge. While it is challenging, it isn't extremely difficult if you are familiar with the original song's character. Adding your flair and soul without compromising the original feel is the key.
In addition to learning about the mechanics of composition, we went a step further and explored his future projects. Right now, his workload is full of several high-profile projects, including one with Guru Randhawa.
Q. Congratulations on your upcoming film, Radhe Shyam, which is set for release soon. Having given sheer romantic songs for its Hindi track, how did the opportunity affect your mark in the industry?
During my youth, I never imagined I would not have work, I would compose and compose thinking what if I had a bunch of films and singles one day, what would I do? How am I going to manage so much work? Haha, that is very wishful, but it was only like that. The song is one of the songs I made when I didn't have any material to work with. 

Q.  A single or a film music video, which is more fun and why?
Both are fun, but in film music, you have to focus on a certain situation, a particular character, and a particular story. As a single, you can create your own narrative and character. Nevertheless, both require commitment.

Q. Tell us something about your future projects by which you intend to stun the audience?
As for my projects, I am excited to be engaged in dozens of them by God's grace, so picking out a few would be hard for me.
Right now, the single I'm really looking forward to is 'Guru Randhawa', and I'm also looking forward to the movies 'Shiddat' and 'Radhe Shyam'. My songs are a part of my life from long ago, and I know and hope that they will live longer than I do.

Q.  As a member of Bhushan Kumar's team under the country's largest music label, T-Series, what has this collaboration taught you? Have you been able to use it as a springboard for your career?
200%. My T-Series family is a temple to me & Bhushan sir is my mentor – I've never seen anyone so hardworking and dedicated. It's impossible not to feel inspired by him. For me, it is as if I have a one-on-one conversation with God concerning what he wants me to do and how. Every song of mine bears his shadow. I'm blessed for having him as my mentor. It simply does not get better than this (smiles).

Q. Are there any Indian musicians you take inspiration from and what do you take away from their work?
 I would say Mr. Ar Rahman and Jagjit Singh Sahab undoubtedly because they are Original and bring soul to the music. I'm lucky that I had someone like them to listen to throughout my childhood.

Q. How challenging is it to preserve the originality while recreating it for younger generations?
It's challenging, but not difficult if you know the character of the original song. Adding your flair and soul without compromising the original feel is the key. 

Q.  Would you rather sing or compose? Which one do you like better?
I would add something else, "Writing". My life now revolves around these three things. Without any of them, I would be incomplete. I love singing what I write, and I love composing what I write (smiles).

Q.  Since the pandemic hit every sector of the industry hard, how are music companies dealing with this and bringing new music to the market?
Pandemic hits hard across many sectors, but we are fortunate that we are music makers. Listening to music and watching movies have become the most popular hobbies during the pandemic. 
During the lockdown, I made my music more effective as there were fewer distractions than before the pandemic. At that point, people listened more to me 🙂

Q. Do you think that as OTT culture thrives, the importance of singing and dancing in films is lessening?
As I recall, it was like whenever we upgraded from cassettes to CDs. A whole album can be reduced to one favorite; Technology will change this. Currently, we have to be more exclusively good for listeners, otherwise, the next song will just be a click away.

Q.  Tell me about one thing about composing and music that you love most.
Music is a language and we can only speak very little, but we can all feel, listen, and understand our music (smiles). I love to do both, I'm grateful for that.

Q. Do you have any tips that you can share with emerging talented people trying their best to make it in the industry?
You should be true to yourself, give your heart and soul, and do not run after money, it will come to you eventually. Authenticity takes time to develop but it stays longer if you don't copy someone else's work.

Q. Any 3 singers you would like to collaborate with in future projects?
Jagjit Singh Sahab and Ustad Nusrat Fateh Ali Khan Sahab if heaven has visiting hours. As of now, Arijit Singh and Shreya Ghoshal Ji.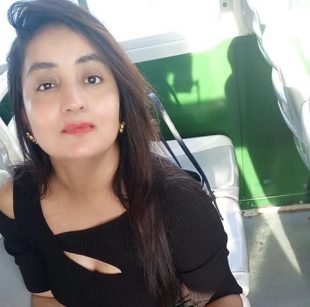 She has been there and done that. After graduating from Delhi University, she completed her diploma in Journalism from Bhartiya Vidya Bhawan, Delhi. Down the line, she completed her internship with National Herald Newspaper successfully,, and went on to Join Mainline Business daily, Business Standard. She also dabbled in image management and brand consultancy. She is a prolific writer on lifestyle entertainment, branding, lifestyle, travel, and politics.
Contact her at [email protected]