A stylish and lightweight way to travel : 5 must carry grooming essentials for travel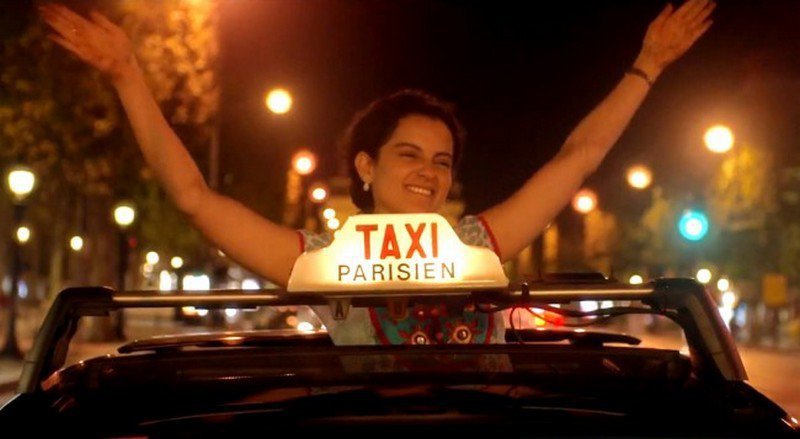 Once again, the time of the year has come to backpack and head off to your favorite destinations. While traveling, it is natural to want to look as stylish as possible and take pictures that look great on social media. While you are packing your bag and sorting your clothes, you are still unsure of the right accessories and grooming essentials for your travel vanity. While you cherish the desire to fill your vanity with makeup and accessories for grooming, you also wish to travel light.
In order to clear up any confusion you might have about what travel accessories you should include in your luggage, here are a few suggestions.Here are 5 personal grooming essentials for your travel vanity case that are easy to carry, they are compact, and help you look and feel gorgeous and groomed during your trip .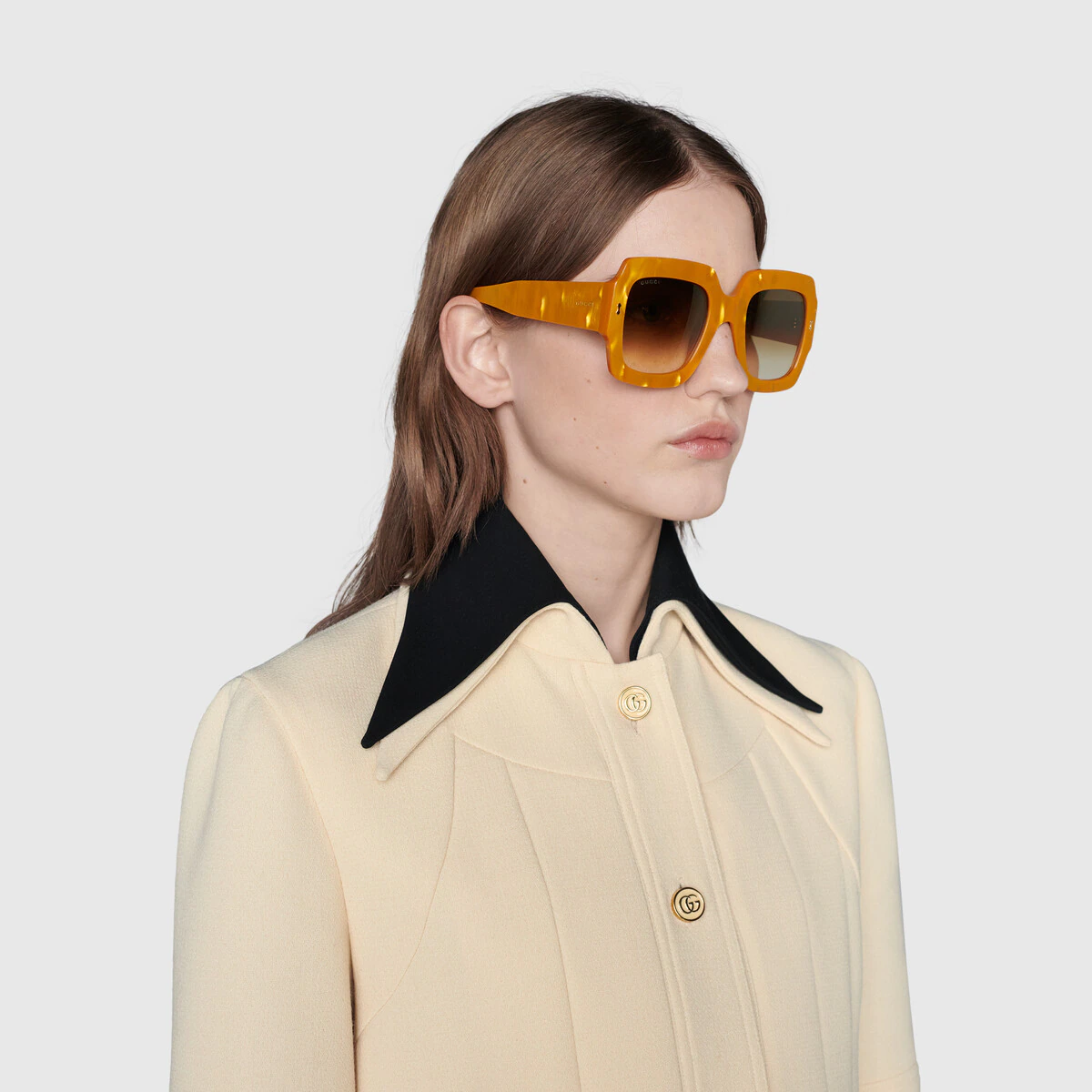 PERFECT FOR PROTECTING YOUR EYES & MAKING A FASHION STATEMENT TOO 
Retro styles have been reimagined with these super stylish square frames. Wear these sunglasses from Gucci while you protect your eyes against UVA and UVB rays. This style comes with a round frame made from yellow mother of pearl bio acetate with metal rivets, and the wide temples are adorned with the House's logo. A gradient brown lens completes the look. Made in Italy, the plastic used in these frames is partly bio-based, reflecting brand's commitment to sustainability.
TO MAKE YOUR EYES LOOKING FRESH & VIBRANT
I feel tempted to apply under eye cream whenever I notice dark circles under my eyes. Chemical-laden eye beauty products, however, do not appeal to me. However, when I saw the ingredients in Eyecirque Under Eye Gel Serum, I was tempted to try it. This under Eye Gel Serum  contains Vitamin A, C and E Complex, Ginseng extract, Niacinamide, Aquaxyl and Glutathione. I've been using this under eye product for barely 20 days, but the best thing is that it doesn't irritate my eyes.
Additionally, as it is time to travel, I feel the need to carry this in my vanity bag too. Under-eye gel serum claims to firm, smooth, brighten, and reduce dark circles, puffy eyes, and wrinkles around the eyes using nanotechnology. Biocellular cooling gel contains vitamin complexes, anti-aging nano molecules, antioxidants, and naturally hydrating ingredients. It is packaged in a convenient gift box with two 30g pressurized pump sprays.

QUICKEST WAY TO DRY YOUR HAIR

This product is easy to carry, easy to pack, and looks stylish while making you look stylish as well. The Dyson Supersonic Hair Dryer (Iron/Fuchsia) has intelligent temperature control and dries hair quickly. One of the attachments is a flyaway nozzle. A Dyson-designed presentation case will be included with the product. This dryer has three speed settings, allowing it to be used for high styling, medium drying, and low diffusing. 
TO KEEP YOUR TRESSES LOOKING SLEEK & STYLISH 
This technology-driven grooming and styling product is an ideal choice for DIY hair styling at your leisure. Specially for jet-setting women with no time to spend on their hair styles, it's a must-have for their vanity bags. During my recent vacations in particular, this product proved to be very useful for being a handy hair brush and straightener for me, qualities of two products combined in one. It was super quick to style and straighten tresses with Vega. Its Ionic technology enhances smoothness and shine as well as reduces frizz.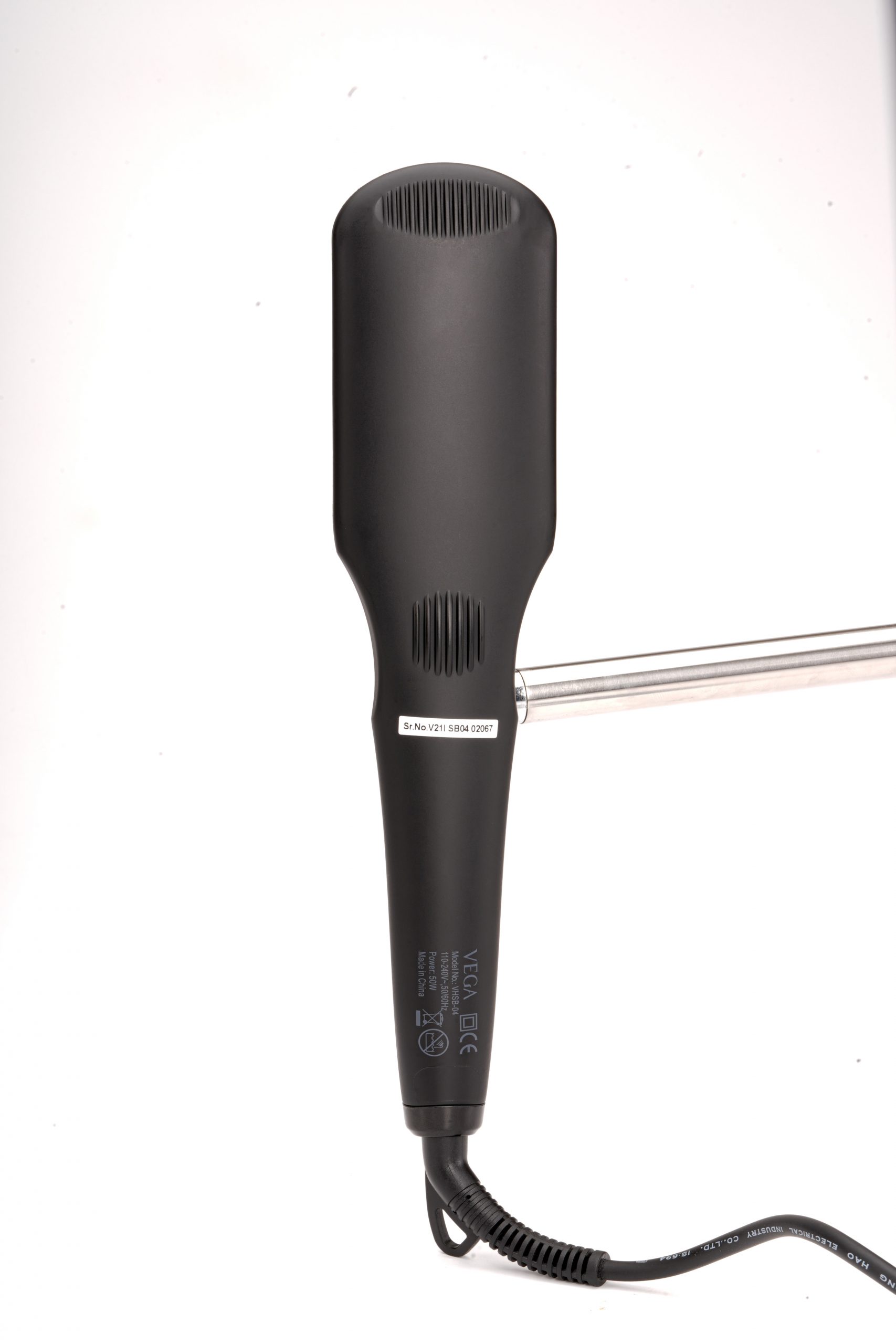 In other words, it's a high-tech hair accessory. Additionally, the brush has a non-snag ceramic coating to protect the scalp and thermoprotection to prevent overheating.With an adjustable temperature setting of 80°C to 230°C, the brush has a digital temperature display.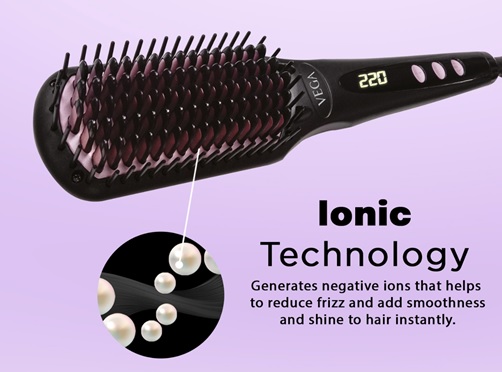 You can adjust the heat level. Fine hair may require less heat, while thick hair may require more. It is voltage compatible with 110-240V. It provides ideal protection when in use with its 360° swivel cord and 240V voltage. This mystique black hair straightening brush comes at a pocket friendly price and is available on Amazon, Flipkart and Myntra.
TO KEEP YOUR SKIN SUPPLE & BEAUTIFUL
As you are exploring destinations and taking pictures for your Instagram, there is no need to worry about your skin looking dull or your skin showing a bit of hair because you didn't have much time left for your grooming. Smooth skin is guaranteed for weeks now with the Satinelle Essential Corded compact epilator. This efficient epilation system from Philips removes hair from the root at two speeds to grab thinner and thicker hairs. It features a profiled, ergonomic grip for easy handling, a washable epilation head for added hygiene and easy cleaning, and a sensitive cap to remove unwanted hairs. With its rounded shape, it fits perfectly in your hand for comfortable hair removal. And, it's stylish!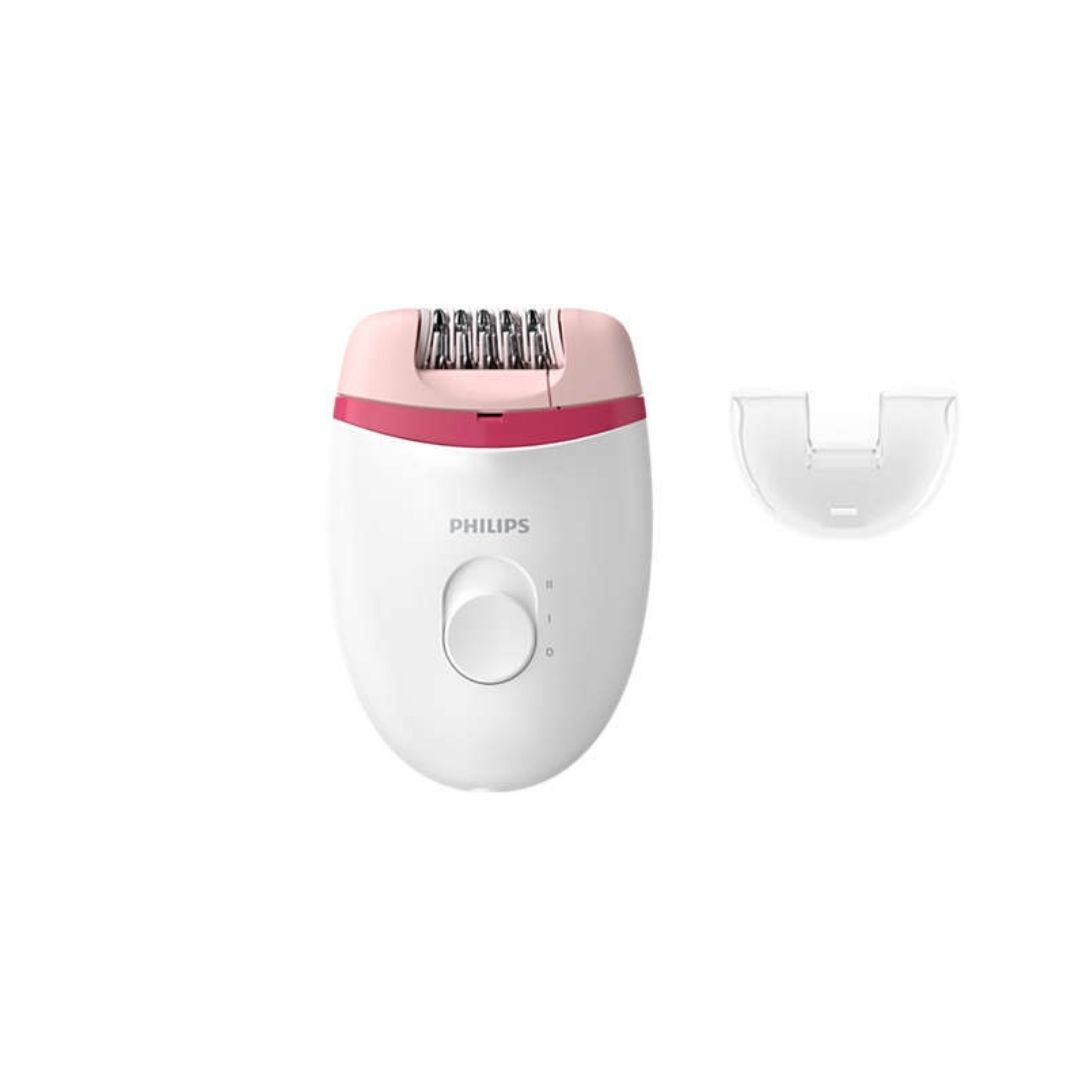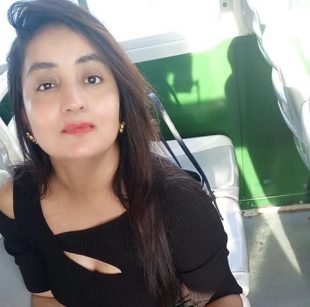 She has been there and done that. After graduating from Delhi University, she completed her diploma in Journalism from Bhartiya Vidya Bhawan, Delhi. Down the line, she completed her internship with National Herald Newspaper successfully,, and went on to Join Mainline Business daily, Business Standard. She also dabbled in image management and brand consultancy. She is a prolific writer on lifestyle entertainment, branding, lifestyle, travel, and politics.
Contact her at [email protected]