Cover Story: Saif Ali Khan – Taking on all the turfs!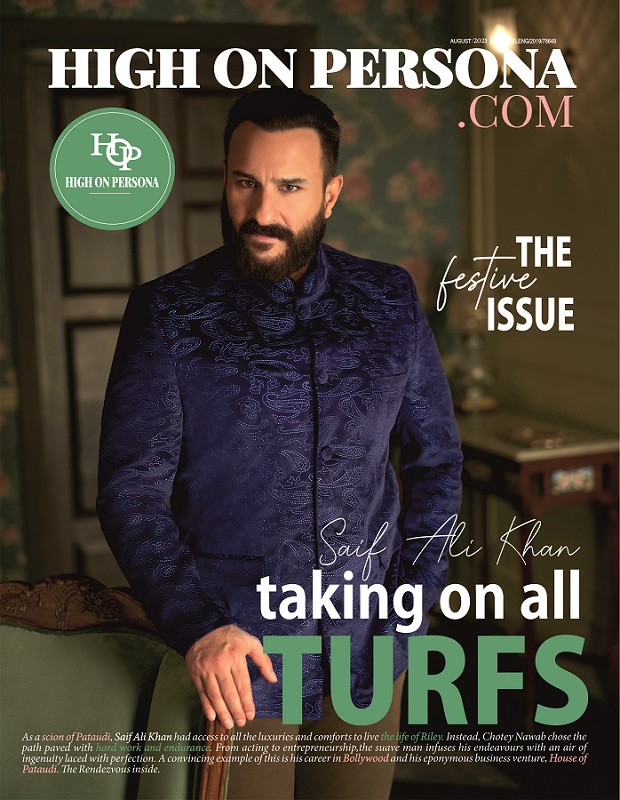 As a scion of Pataudi, Saif Ali Khan had access to all the luxuries and comforts to live 'the life of Riley'. Instead, Chotey Nawab chose the path paved with hard work and endurance. From acting to entrepreneurship, the suave man infuses his endeavors with an air of ingenuity laced with perfection. A convincing example of this is his career in Bollywood and his eponymous business venture, 'House of Pataudi'
.
He entered the world of cinema at a time when the competition was fierce and overcrowded. However, with his subtle style and histrionic charm, he cemented his place in Bollywood as a cult star and rose to stardom. The hardheadedness and tenacity he showed broke free from the limitations that usually afflict a hero. From showcasing a variety of characters to displaying negative aspects of his characters at the peak of his career and now to explore the landscape of OTT platforms, this actor par excellence is a consummate experimenter and a pro when it comes to innovation.
His impeccable taste and sense of fashion provided an important dimension to the course of his journey and identified him as an indisputable fashion connoisseur and epitome of refinement. Using his aesthetic sense and artistic sensibilities, he expanded his portfolio as an entrepreneur further and introduced the fashion label 'House of Pataudi', which radiates sophistication and class. His refined sense of fashion seems to manifest itself through his fashion label which is taking a part of the Pataudi heritage forward. The brand is etched and rooted in the heritage of Nawabs and Begums of Pataudi. The fashion label seamlessly combines contemporary styles with traditional class, distinguishing it as an influential apparel brand and leading the way as an ethnic clothing brand.
Talking to Saif about his movies and OTT projects also occupied our thoughts, and asking about them wasn't uncommon. So, we thought it would be interesting to dig into his entrepreneurial side, the sartorial choices he makes, and what makes him so charismatic and debonair. Barkha Arora, Editor of High on Persona, engaged in a candid discussion with him and explored vivid aspects of his personality.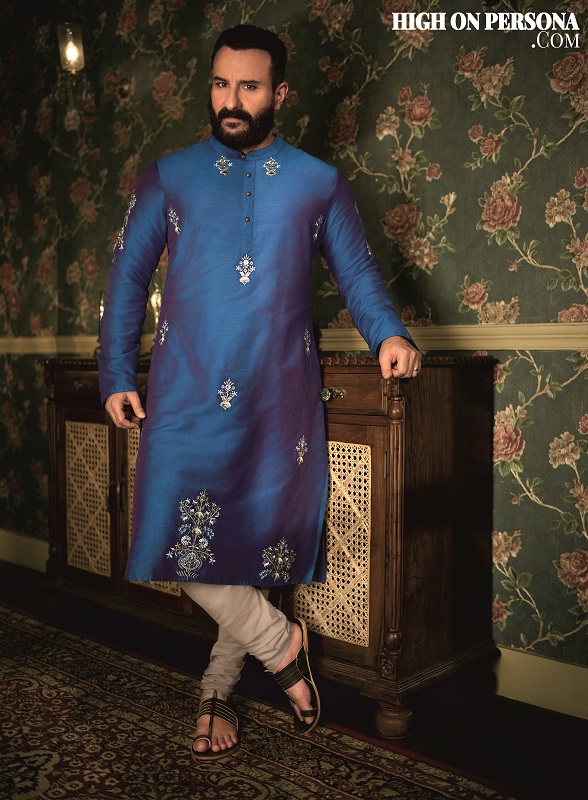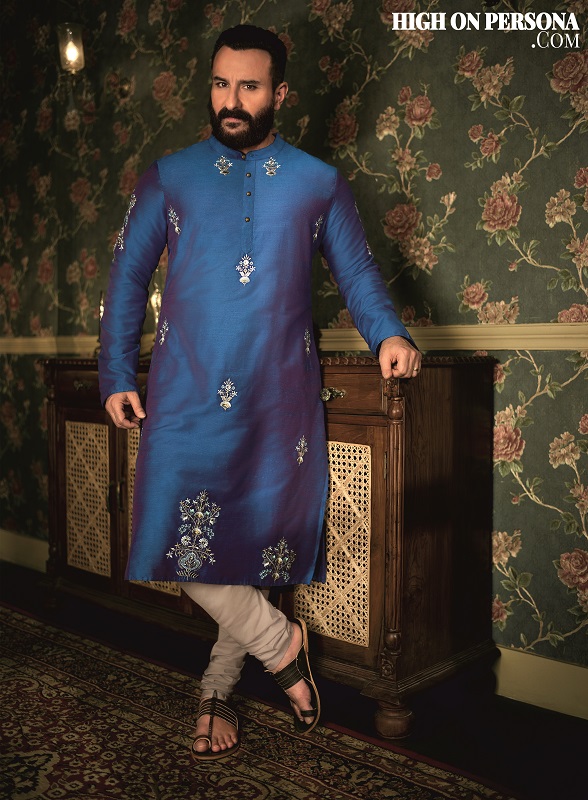 Q. The market for ethnic brands in this day and age is very slim and your choice of ethnic fashion is intriguing, please comment?
The market for ethnic wear, moreover for those that bring out the richness of India's culture and traditions, is on the rise, especially among an urban audience that takes great pride in exhibiting an affection for occasion dressing. House of Pataudi is an extension of my family legacy, with fashion and history being two areas I have personally been inclined towards. I'm happy that we are taking a part of the Pataudi heritage forward through House of Pataudi.
The choice of ethnic wear is a natural extension to everyday life in the country and Indian wear is not restricted only to occasions, but a part of our regular wardrobe. 'House of Pataudi' gives ethnic wear a contemporary twist while drawing inspiration from our rich heritage and values from the past. The brand, available on Myntra, creates a lifestyle proposition extending the Royal experience of refined tastes into our customer's lives.
Q. As Indian handicrafts and craftsmanship are slowly ebbing and petering out, how will the House of Pataudi salvage and restore this diminishing art?
To create products that resonate with buyers and subsequently help the artisans, the collections are contemporary yet inspired by a rich heritage; a world where the past seamlessly weaves into the present. To cite a recent example, we showcased an authentic hand-embroidered Chikankari collection called Meher as a part of our Spring Summer '21 collection.
Each season, the team works hard to find a craft that speaks true to the brand's aesthetics and language and works with the finest craftsmen to bring these designs and patterns to life. 
We have used brocade fabrics, gota-patti, etc. in the past festive seasons as well. Thus, each piece not only exudes style but also narrates the rich story and history of the Indian crafts and heritage fabrics.
Q. The very essence of House of Pataudi is an ethnic collection that is best suited for festive occasions, However, with the outbreak of the pandemic, festivity has become paltry, So how will you secure the good sale of your collection?
In the middle of the pandemic, festivities and celebrations did witness some decline and it was certainly a challenge for the product range catering to these occasions. The brand has always offered an everyday line called Rozana, comprising basic kurtas and ethnic loungewear, made out of comfortable fabrics like kinds of cotton, linens, etc. During this time, this line came into focus and achieved accelerated growth. The collection's success is a testament to the great efforts put in by our team and Myntra's wide delivery network. The time during the pandemic also helped us ascertain the demand from varied cities, giving us an understanding on serving multiple tiers in the country.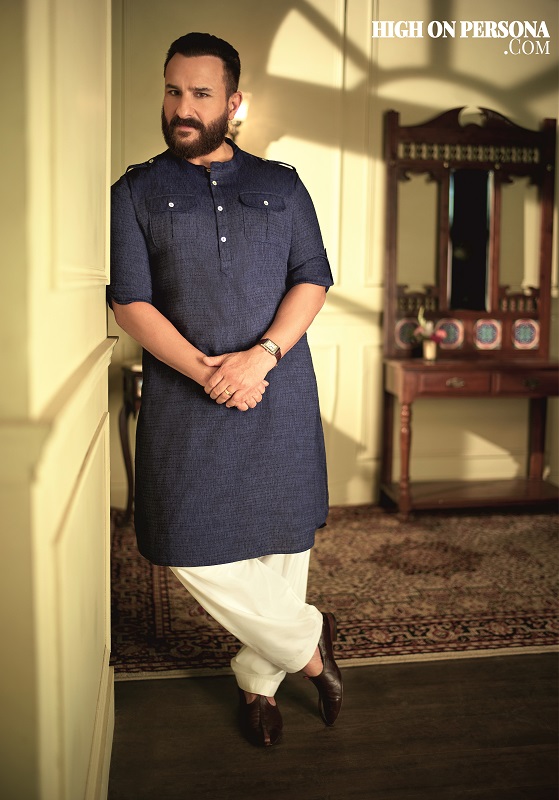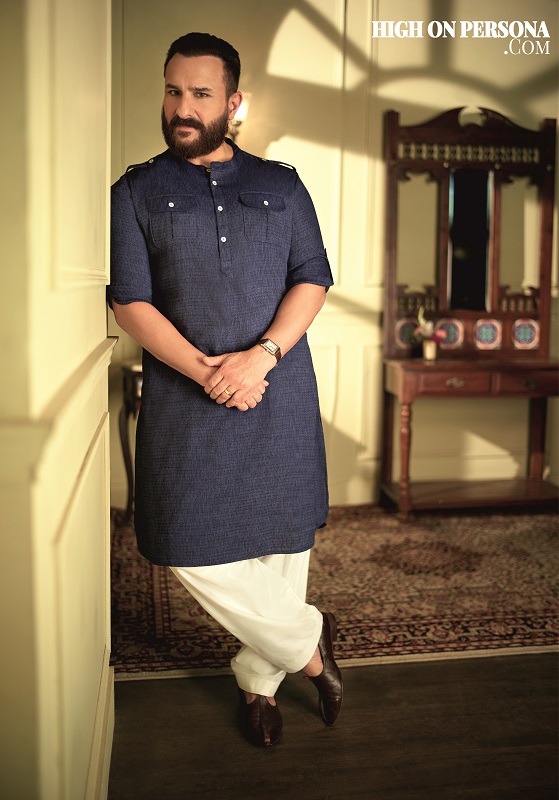 Q. Will you introduce a contemporary fashion line or make new additions to your current collection in the near future?
Would like to experiment and keep creating something new age contemporary within House of Pataudi. In fact, we launched a sub-brand called 'Ode by House of Pataudi'. An Ode etched in the Pataudi lifestyle, this line offers contemporary ethnic wardrobe solutions balancing modernity with tradition. Our constant effort will always be to keep adding new styles, variety of products under the brand and make it a one-stop lifestyle proposition.
Every time you step out for any occasion, your suave and classy looks are continually captured on camera and they never fail to impress. Much like your fans, our readers are interested in knowing what kind of clothes you prefer to wear at home. Let us also know what kind of style you dislike or avoid wearing.
I prioritize comfort over everything else, keeping things simple, especially for what I wear at home. You'll usually see me in my favorite kurta-pajamas or t-shirts with tracks, even when I step outside home for a stroll. And I firmly believe that if you're comfortable in what you wear, it begins to feel natural and eventually becomes part of your personal effortless style.
Q. What has been the most significant change in your fashion sense over the years?
As an actor, it may seem imperative to have your personal sense of fashion & style, but on a personal level, I have always maintained a balance between what I'm comfortable with, what looks good on me, and the current trends internationally. Fashion is not only constantly changing but also evolving, and over the years, I have realised that you don't have to keep changing your sense of fashion but find the equilibrium that suits you more than staying up-to-date with the world.
Q. Who would you consider your favorite fashion icon in Hollywood and Bollywood?
In Bollywood, I think Bachchan sir has always been a timeless fashion icon and in Hollywood, I would consider Robert Downey Jr. or Leonardo DiCaprio as fashion icons for carrying-off anything effortlessly.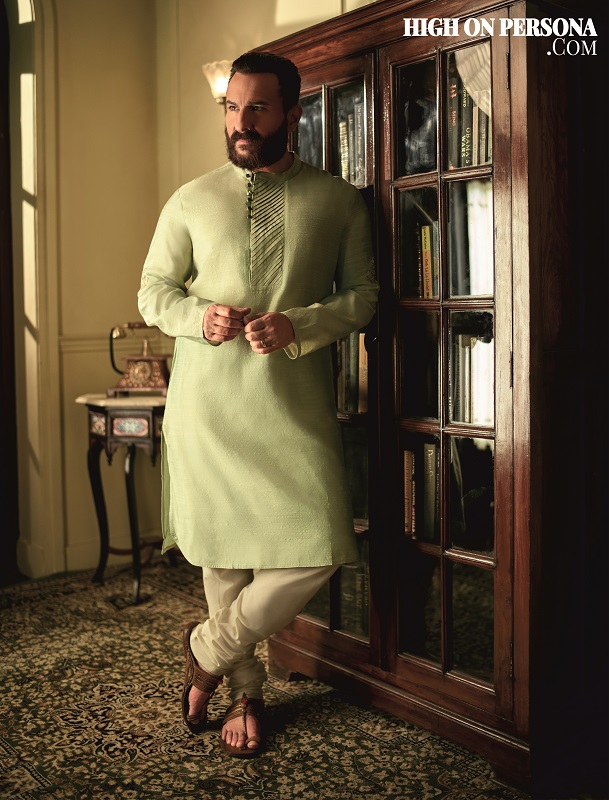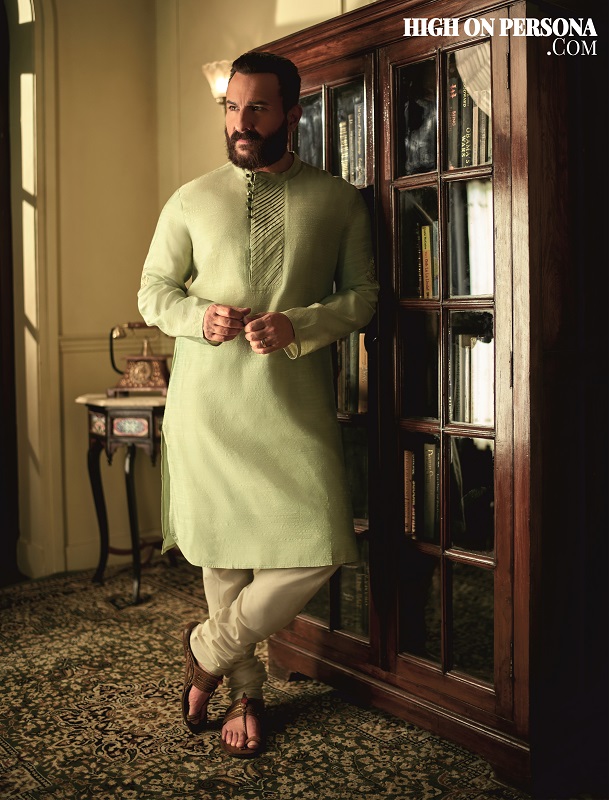 Q. I would like you to name five movies when you think you looked your most fashionable and dapper?
Wow, just five?!
On the top of my mind, I would have to say –
Agent Vinod, Parineeta, Ek Hasina Thi, Race, Kurban, Jawaani Janeman.
Q. What fashion advice should men follow and which fashion faux pas should they avoid?
Knowing what suits you is the first and most important aspect of your personal style. Being well-groomed is highly underrated, even when one is aiming for the rugged look.
Faux pas, I would say, trying to mix and match too many colors, that's something that doesn't bode too well too often.
View this post on Instagram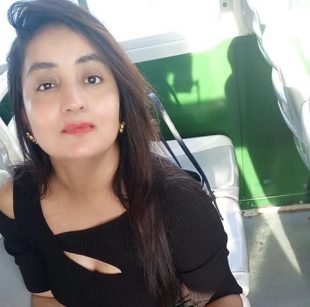 She has been there and done that. After graduating from Delhi University, she completed her diploma in Journalism from Bhartiya Vidya Bhawan, Delhi. Down the line, she completed her internship with National Herald Newspaper successfully,, and went on to Join Mainline Business daily, Business Standard. She also dabbled in image management and brand consultancy. She is a prolific writer on lifestyle entertainment, branding, lifestyle, travel, and politics.
Contact her at [email protected]