Vidyut Jamwal visited Delhi to promote IB 71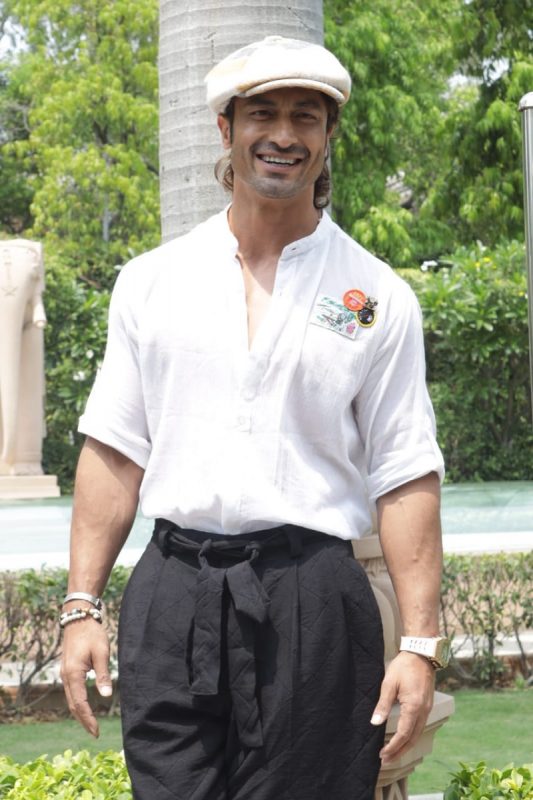 The event was widely covered by the media and showcased the actor's immense popularity among the masses
In order to promote his upcoming film IB 71, actor Vidyut Jamwal visited Delhi. The event was held at the Imperial hotel, Delhi. He was welcomed by an enthusiastic fans too in Delhi, who were eager to catch a glimpse of the star. Jamwal was overwhelmed with the response and expressed his gratitude to the fans for showing him so much love and support.
View this post on Instagram
Sankalp Reddy directs IB71, an action thriller spy film. Vidyut Jammwal plays the lead role. He plays an Air Force officer who plans to block the airspace to prevent Pakistan and China from attacking India. The movie follows the thrilling journey of Vidyut Jammwal's character as he races against time to save India. In an attempt to safeguard his country, Vidyut Jammwal embarks on a daring mission to protect India from a looming threat.
View this post on Instagram
Vidyut Jammwal is debuting as a producer with IB 71. Release date for the film is 12 May 2023. Vidyut shared with media his thoughts on experimenting on other genres besides action, saying, " I totally agree as an actor I can work on various genres other than action. But I have an inclination towards action movies as I come from an air force background. My father and my relatives have been serving the country and that is the reason I want to share their stories through my films." he concluded.
Also on his day, he indulged in Delhi's famous chaats and golgappas. Standing beside his fans and enjoying chaat, he savored the delicacies of Delhi with them. He also chatted and took pictures with his fans. The national war memorial in India was Vidyut's second stop after he bowed down. He was greeted by a large crowd of fans. Vidyut was overwhelmed by the love he received from his fans and appreciated their enthusiasm with a beaming smile.
View this post on Instagram
https://www.highonpersona.com/adipurush-actress-kriti-sanon-visits-tulsibaugs-ram-sita-temple-on-the-occasion-of-maa-sita-navmi/