THE 'TODDY APP, A GIFT FROM HONEY SINGH FOR PARTY LOVERS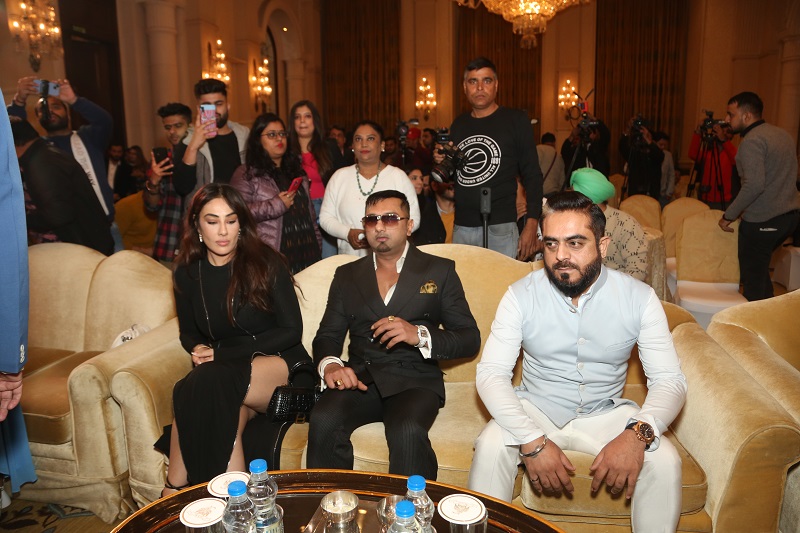 As part of his new venture, rapper singer Honey Singh launches the Toddy App, which is designed for party-lovers
In all probability, it is nearly impossible to find a person who has not been compelled to dance at least once when listening to the foot-tapping songs and music of popular singer and rapper Honey Singh. Additionally, the rapper singer has another good news for party lovers who want to know about the hottest parties taking place in their area and find out what the latest offers are.
With the launch of the Toddy App, the singer has made the task much easier for youngsters and party goers since the app aims to connect them with the most happening parties in town and will offer them correct information about upcoming events and parties.
This app will enable party revelers to get direct offers for happening parties on their phones and will enhance their fun quotient by providing them with direct offers for the parties that are happening. In addition to this, the App will also offer a number of other goodies like unlimited drinks, starting from a fixed and low amount, and if you would like to check out all the offers and details, you will need to download the app, which is what Honey Singh suggests you do. According to the singer, the app is the result of a joint venture between him and his partner Vinit Kumar, who founded the app together.
In an event that was attended by a host of celebrities, the app was launched at Delhi's Leela Hotel. As part of the glittering event, ace actor Sohail Khan, Punjabi singer Milind Gaga, Siddharth Kannada, and Gaurav Taneja attended the event to wish the duo good luck for the launch of the app.
As for the app, they expressed how they felt that it would be very helpful for the people who, due to lack of knowledge, don't know about upcoming parties that are suitable to their preferences, tastes or budgets and are in need of information about upcoming events. It looks like the App is going to make life much easier for party lovers and they won't have to run from pillar to post in search of the right place to book a party, and with Xmas parties and New Year events approaching, the usefulness of such an App is apparent.