Victoria's Secret new outlet signals growth for luxury lingerie in India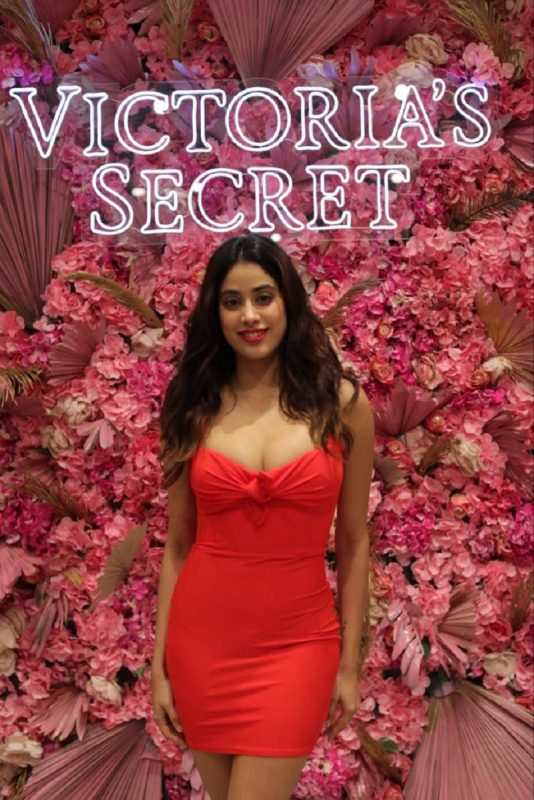 Bollywood Divas Sonam Kapoor and Janhvi Kapoor launch Victoria's Secret outlet in Delhi
The luxury buying season seems to be returning to India, which is very appropriate after an era of pandemics that seemed to last for an extended period of time. The name Victoria's Secret is a name that we should not forget to mention when it comes to luxury buying for women as they have a strong desire to own luxurious lingerie.
And for that segment we simply must mention the name Victoria's Secret. Victoria's Secret's 2nd Indian store launch at Ambience Mall Delhi today only demonstrates that the market for luxury lingerie has proliferated of late in India and will only grow.
For the ribbon cutting ceremony today in Delhi, the brand chose two of Bollywood's most beautiful and stylish divas, Janhvi Kapoor and Sonam Kapoor. As the duo greeted fans and admirers at the store's launch, a frenzy of fans and admirers surrounded them.
View this post on Instagram
There have been many top Hollywood divas as well as runway models who have endorsed the brand or walked for its shows in the past. These include Jasmine Tooke, Kendall Jenner, Lily Aldridge, Joan Smalls, Alessandra Ambrosio, Liu Wen, Gigi Hadid, Adriana Lima, Niomi Campbell, and Cate Moss and the list is countless.
Known as one of the most premier luxury brands in the world, Victoria Secret is known for its lingerie, apparel, and beauty products that represent the essence of feeling stylishly opulent in every sense.
As the leading specialty fashion retailer, it offers a wide selection of stylish women's apparel, including bras, panties, lingerie, casual sleepwear, athleisure, and the latest in fragrances and body care products. In this regard, it is significant to note that the brand opened its first store in India at Phoenix Palladium mall, Mumbai, in September of this year. According to reports, Victoria's Secret is preparing to launch its next store in Bengaluru in the near future. This will be followed by the launch of stores in other cities in India.
https://www.highonpersona.com/the-august-co-embracing-fashion-the-sustainable-way/