Here are 8 easy breezy looks to lift your summer fashion quotient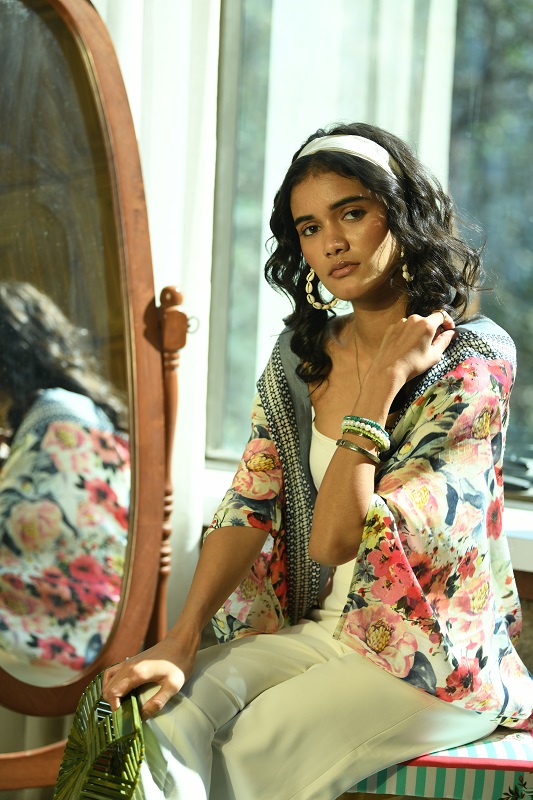 Summer is like a breath of fresh air, new blossoms, and flowy dresses. Just like seasons, fashion trends change too. People go all out and bare skin to flaunt their best selves in summer dresses, crop tops and more to keep it light and breezy. They experiment with colors, patterns, and prints to bring their best fashion game for the season. People bid adieu to denim and leather jackets, fabrics made of faux fur and leather, and include flowy cotton shirts, breezy pants, and lots of white to keep them calm during the summer.
While fabrics play a crucial role in keeping you cool during the summers, it is also important to stay up to date with the fashion trends. Over the years we have seen out of the box, and creative renditions of not just upcoming looks but also classic fashion trends that have evolved over time. These trends are often the ones that flourish and stay with the majority.
Here are a few Summer Fashion Trends you should look forward to in 2022!
1 An easy, breezy, and comfortable way to dress in floral kaftans
Your summer wardrobe is not complete without a pop of color and print to keep the days bright. Floral prints evoke a feeling of freshness and comfort irrespective of the style. You can never go wrong with an e

2. Making sure you have the right summer grunge look
While some ditched the jackets for the heat, others made alterations to them to fit the summer vibe and their style. Short skirts and vests with multiple chains and buttons to add depth and grunge to the look are becoming people's favorites this summer. Pair a leather skirt with an oversized cotton T-shirt and your summer grunge look is ready!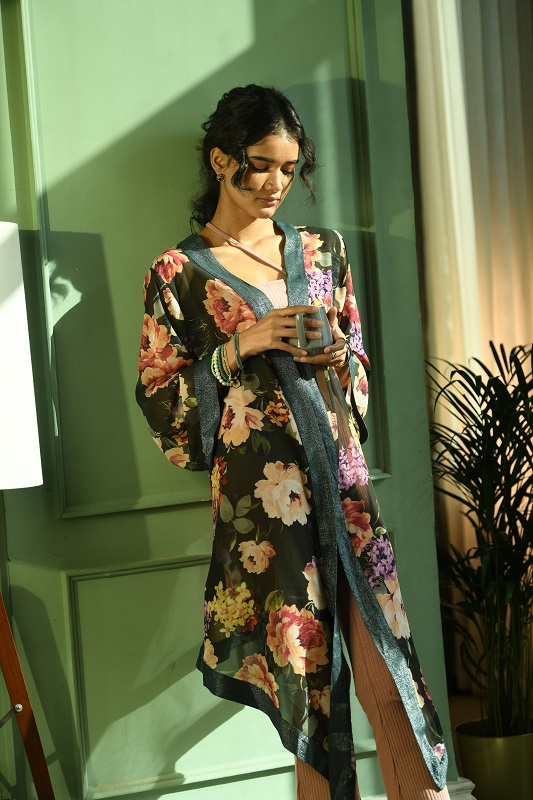 3. Don't be shy to go all out on colours 
this summerColors have been people's favorite since the beginning of 2020. They made a comeback and how. From bright reds and yellows to a pop of neon hues, one can see it all be trending this Summer 2022. Whether it is adding just one item with color to the outfit or picking a bright color from head-to-toe, it is all here to stay.

4. Go bareback to add a touch of glamor to your look
Plunging necks are out and deep, bareback are in. With crop tops that display your beautiful back or dresses with a string to tie at the back, anything that lets you flaunt your back is a huge part of summer fashion trends this year. To add extra drama and chic to their outfit, people are opting for only a string to hold their tops together.
5. Let's experiment with patterns, please!
 Patterns never go out of sight and out of mind. Fashionistas have taken it upon themselves to let patterns be a part of this year's summer trends. However, one pattern that is ruling the fashion industry and outside is vertical lines. Dresses, tops, and pants with vertical lines are people's picks, mostly because they not only make one is look stylish but also can make one look taller.
6. Nothing looks as summerish as white on a hot summer days
 This one trend is a minimalists favorite. Breezy shirts in white paired with flowy white cotton pants define comfortable summers. It is the outfit choice designed to make one feel fresh throughout summer.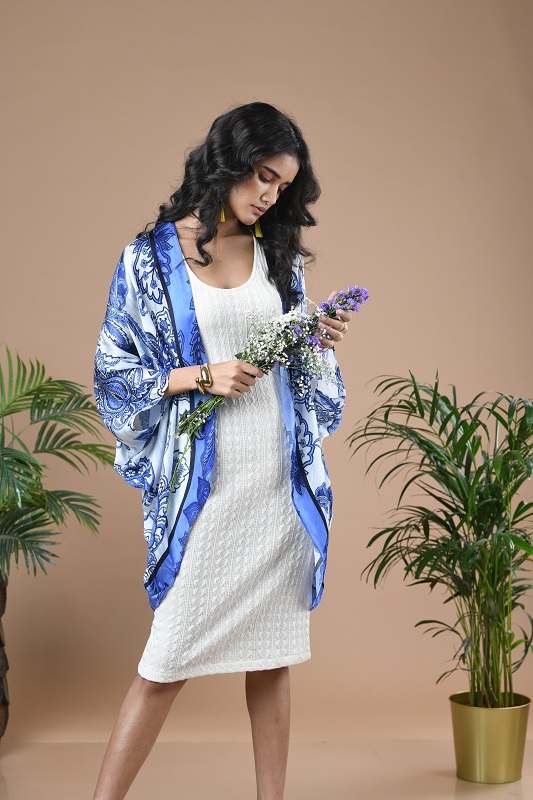 7 Wear oversized clothing and enjoy the comfort of it
Summers do not just call for breathable fabric but also for airy outfits. Oversized shirts have been in vogue and yet continue to be the choice of most to give relief from the scorching heat of the sun. Right from oversized shirts/T-shirts to bagging trousers, this look is the current favorite of the Gen Z and we mean we get why! Oversized outfits do not just give you a relaxed feel but also complement a chic casual look perfect for your weekend movie night.
8. Look breezy and easy with kimonos
 Summers are back and it is no surprise the kimono is making a comeback too. Kimonos being super breezy and incredibly easy to style, can be worn over anything. Available in varying lengths, colors, and patterns, it gives you the liberty to tailor the look to your own style. A longer one looks great with high-waisted skinny jeans and mini dresses, while a shorter one contrasts In combination with a skirt and a belt, a short cut will draw attention to your waist.  If you have not picked up your summer staple yet, this is your time. One summer, many trends and you can pick yours to make a style statement.
Penned By: