Embracing fashion the sustainable way!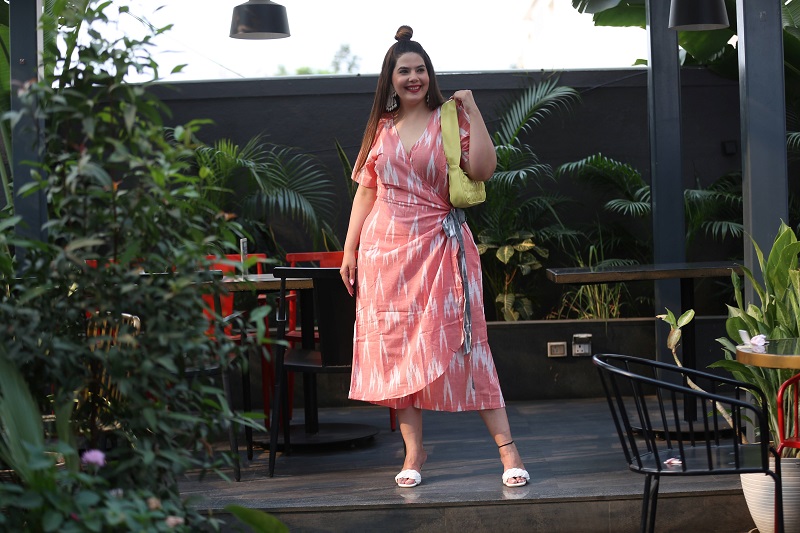 Conventional wisdom holds that success is rewarding, but to achieve success with a conscience and integrity while living by your values requires a certain level of creativity and conviction. As a responsible & conscious Lifestyle brand The August Co. truly demonstrates this right by interweaving values into their business of fashion and presenting sartorial choices that encompass a responsibility towards society and the environment.

The Lifestyle brand is built around a vision of creating fashion and wardrobe essentials that are fashionable, comfortable and sustainable while staying affordable for all women regardless of size. Incepted by Happy Wardrobe in 2017 Ltd, a bootstrapped start-up venture, helmed by Vidhi, data-analyst-turned-entrepreneur, whose social consciousness and holistic viewpoint inspired her to create more purposeful and thoughtful businesses.

Whether it is a concern for society in a variety of ways such as protecting the environment, empowering women by creating employment opportunities, as is evident by the fact that 97% of the company's employees are women or introducing plus-size merchandise for women to uplift their self-esteem, the brand focuses on the comfort segment with its collection of comfort wear and smart casuals that are made from soft cotton and cotton linens that are breathable and comfortable for all seasons.
Additionally, the brand uses a variety of fabrics, such as Ikkats, Block prints, linen, etc. These fabrics are sourced from craft clusters throughout India, fostering and promoting ancient Indian crafts and the livelihood of artisans who would otherwise become extinct under the current industrial and mechanized model. The August Co strongly believes in inclusive growth for its ecosystem, which includes employees and weavers, as well as their families.

With the current situation in which Corporate Social Responsibility must be considered as an imperative for every business, the brand's business module by default declares a responsibility and sense of commitment to the overall well-being of society for practical and ethical reasons devoted to social justice, economic development and environmental protection. In this interview, High on Persona talked to Vidhi Singhal, an entrepreneurial businesswoman and a founder of The August Co, to get her thoughts on the current trend in her sector, as well as to understand the market for plus size women's fashion in India, and much more. Interview excerpts.

Q. Sustainable clothing is part of The August Co's brand values. Explain how and why?
Why:
We started The August Co. towards the end of 2017 and sold primarily through marketplaces. During the course in fashion entrepreneurship, I started reading industry publications and came across a study that documented that a plastic shopping bag was found at 36,000 feet depth in the ocean. Reading about this was like a wake-up call. "Be the change you wish to see in the world – and with these words, we embarked upon our Sustainability journey. I use the word "journey" now, but back then I just wanted our brand to be Sustainable in its entirety as soon as possible.  But as we started researching, understanding and practicing it, we understood that this could not be achieved in one giant leap but something to be achieved one smart practice at a time and a culmination of that is where we as a company are today. There will always be an unfinished agenda before we reach that ultimate goal.
How:
Fashion is something I was always interested in even as a kid. With my 5ft 8 inch height, I always found it difficult to find comfortable work-appropriate clothing amongst the then existing brands in India, which sparked the initial thoughts of starting something to meet the needs of working women like me. Sustainability has 3 pillars: social justice, economic development and environmental protection – we are trying to contribute to each of these by taking some small steps one at a time. First and foremost, we stopped the use of polyester fabrics as every time a polyester garment is washed, millions of microfibres are released in the ocean and consumed by aquatic life.  Crafting eco-conscious collections which are polyester-free and synthetic-free henceforth seemed like taking a wise stance. By using natural fibres, we design high quality, classy and timeless fashion that can be treasured for a long time to come.

We aim to be a zero-waste organization by utilizing the fabric waste during production to make ensemble add- ons like scrunchies and headbands along with lifestyle knick-knacks such as bottle warmers, stationery kits and coin bags. Through this we almost end up using 70% of fabric scrap. We truly believe in the power of women. We have 100% women-tailors and 97% women employees. Our entire team of design and production works out of the same well-lit, ventilated office. We pay fair wages to our staff and have regular team lunches together. We believe such easy practices help bring social and economic justice, eliminating the class distinction. Since we have our own in-house production, we have better control over inventory and waste and produce in small lots as per the real-time demand observed. In this way, we avoid adding to the millions of garments that never get worn.
View this post on Instagram
Q. What makes The August Co distinctive in a competitive market? How does it differentiate itself from its competitors?
The August Co strongly portrays the value of a brand that is 'By Women & For Women'. We believe in slow and sustainable fashion that defines inclusivity. A brand that is affordable, comfortable, and easy to wear. A brand that resonates well with today's urban women from different walks of life. Our customers are our guiding light. Understanding our customer needs is top priority and getting it translated into unique and classy designs is what sets us apart. We are literally for ALL Women with sizes extending upto 3XL and options available for customised sizes as well. Our garments are thoughtful right from using traditional quality fabrics that are soft and breathable to designing modern silhouette for the urban woman and finally stitching them with that little extra seal of love. What we have as a final finished product is timeless and classy with excellent feedback from
customers over the last few years.
Q. Please tell us about your latest cocktail collection and classy edits?
The Warm Edit has been inspired by the spirit of a bold, strong woman who is not scared of what the world presents to her. Inspired by the Himalayan mountains and the winter, this collection is made from combed fleece, rib knits, and loop knit fabrics along with recycled wool to keep you warm all winter long. The collection is designed to keep you warm and stylish for the cold season. Easy pullovers, dresses, bottom wear, and coats in muted and earthy colours for all occasions. The Cocktail Edit is designed bearing in mind that one need not compromise on warmth for fashion, and this has been the inspiration in creating these stylish warm and elegant party wear or cocktail edits.
View this post on Instagram
Q. Is comfort clothing the future of fashion in an age of high couture, streetwear, and designer clothes? What will the future of comfort wear look like in 2022 and what have you done to adapt to them?
With the current 3 rd wave of the pandemic setting in people are getting back to work from home and hence comfort will be a high priority. We can definitely see the switch in buying patterns and customers prefer clothes that are easy and comfortable to wear almost anywhere. Easy breezy silhouettes made from natural fibres are the choice of people since they can also be worn for those long work hours. Designed for comfort, our collection of smart casuals is made from soft breathable cotton and cotton linens and is roomy and effortless for all-day wear.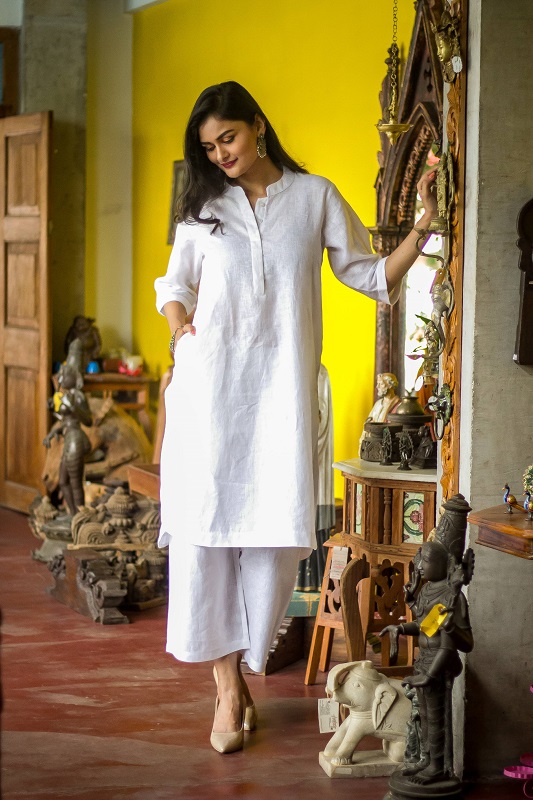 Q. There is a tendency from fashion designers and in the fashion industry to showcase their designs on models of XS size and a lack of attention is paid to designing clothing for plus-size models. Instead, you are offering customised solutions to plus-size women. Has this affected your business in any way?
We entered the plus-size market in 2018 with a collection for celebrity pastry chef Pooja Dhingra through LBB. The response was great and from there on we realized the potential for this segment. Hence, we decided to also launch custom size options as we wanted to be truly recognized as a brand for ALL women. We receive a lot of orders for plus-size clothing and custom sizes as well and the response to this segment has been phenomenal. As a brand, we believe that we all should be comfortable and confident in our own skin and that is what we try to project through our models as well. We also showcase a lot of our customer images as those resonate well with our audience. I think people want transparency, they want to see how it will look on a woman next- door, we bring that to them, and it is received well.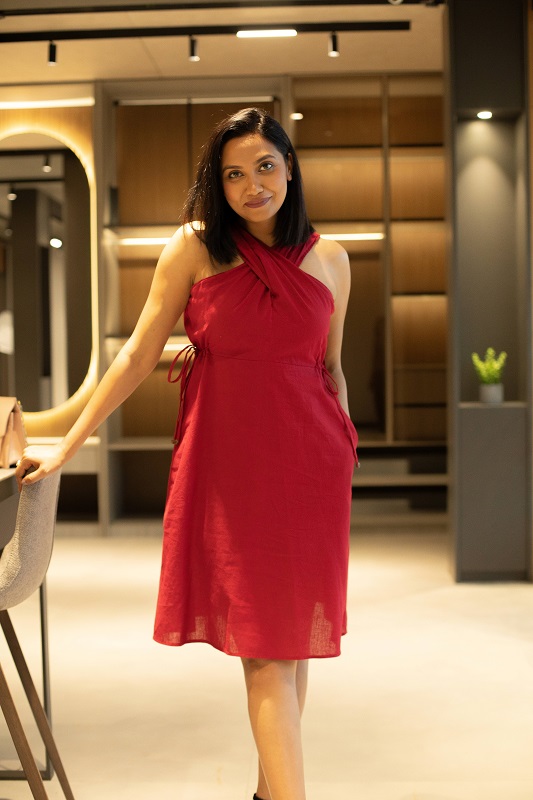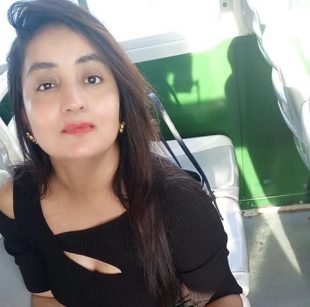 She has been there and done that. After graduating from Delhi University, she completed her diploma in Journalism from Bhartiya Vidya Bhawan, Delhi. Down the line, she completed her internship with National Herald Newspaper successfully,, and went on to Join Mainline Business daily, Business Standard. She also dabbled in image management and brand consultancy. She is a prolific writer on lifestyle entertainment, branding, lifestyle, travel, and politics.
Contact her at [email protected]