"I have felt fortunate to play diverse roles",Shriya Pilgaonkar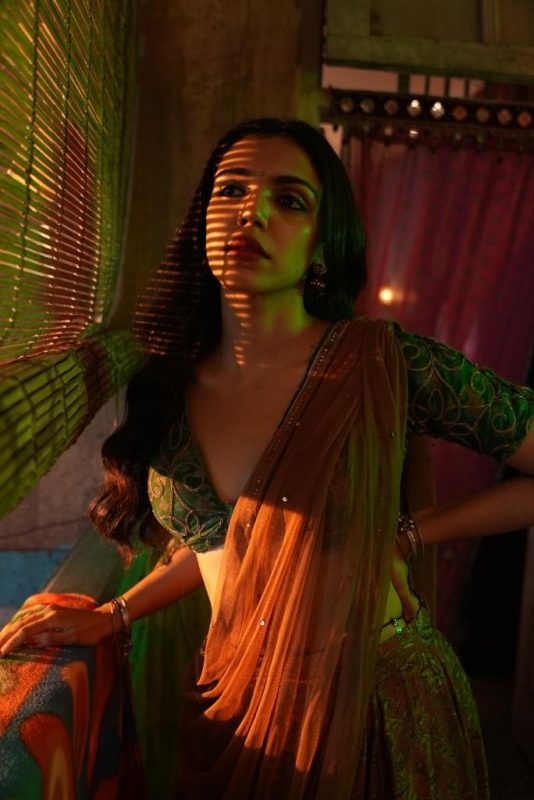 "Taaza Khabar" actress Shriya Pilgaonkar spills the beans about her character
Watching original series on OTT platforms from the comfort of our cozy homes is a wonderful way to enjoy the winter season. And it is always fascinating to see shows with stellar performances that are both intriguing and thrilling at the same time, as that adds to the excitement of the overall experience.
View this post on Instagram
Having said that, it has always been a delight watching Shriya Pilgaonkar's work for the sheer talent that she possesses. As an actress, she has played a variety of roles and characters that require extraordinary performances, regardless of genre.
She spoke with High on Persona about one of her most challenging and different roles in her upcoming series "Taaza Khabar, a new series that will be released exclusively on Disney+ Hotstar on 6th January 2023. During 2022, Shriya had two OTT releases, "Guilty Minds" and "The Broken News".
She told us that in Hotstar Special 'Taaza Khabar', she plays Madhu, whose character has a variety of shades. In an interview with High On Persona regarding her role, Shriya Pilgaonkar said, "I have always felt fortunate for playing diverse characters of women who remain strong, independent and inspiring.
I always chose vivid roles, and in my new role as a spunky sex worker, the character Madhu has a different look, despite the harsh circumstances she faced in the brothel, she has a sense of humor that is witty and amazing, and she has the spirit to follow her dreams despite these harsh circumstances.
The actress continued to describe how, in spite of strange and harsh circumstances, the women who are living grueling lives in brothels still have hope, strength, and spirit. They are able to lead a better life. The actress remains very optimistic about how the audience will react to her movie and her role.
She said that Madhu is a woman of strength who has a vulnerable side to her personality. She said it was a memorable experience to play the character of Madhu.
Based on what we heard from Shriya Pilgaonker, 'Taaza Khabar' will be a movie full of emotions, comedy, romance, action, and drama. As part of the film, social media sensation Bhuvan Bam will make her OTT debut. The film is produced by Rohit Raj & Bhuvan Bam under the banner BB Ki Vines Productions, directed by Himank Gaur, and written by the Hussain duo. Taaza Khabar will be the first Hotstar Special in 2023, kicking off an eventful year.