Use vegan and natural makeup base to achieve flawless skin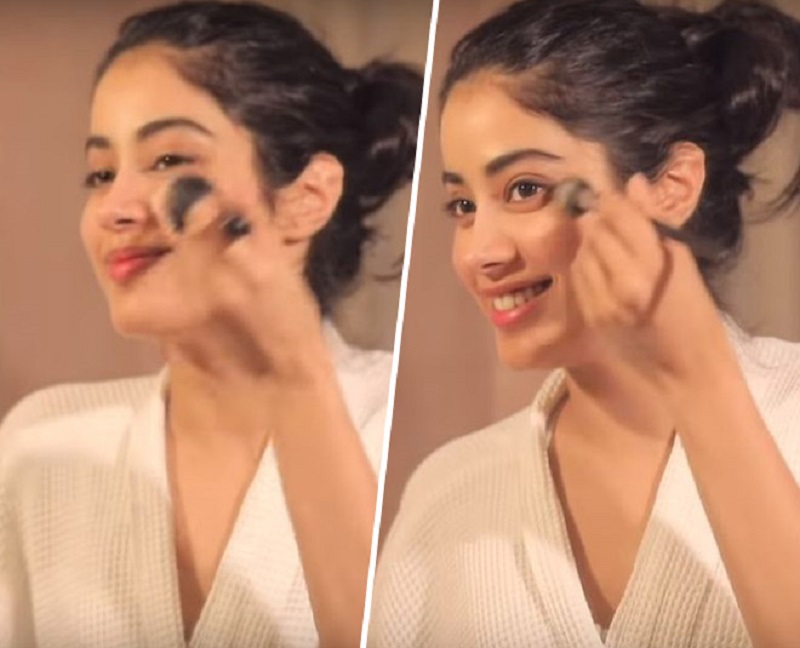 Here is a list of the most effective vegan and organic foundations that are both homegrown and international in nature
A flawless, blemish-free, even skin tone is universally desired, regardless of whether make-up or foundation is used. Natural makeup, however, is preferred by many people over cosmetics containing chemicals. You will find both homegrown and popular international brands of vegan, organic, and herbal makeup bases on our list to help you avoid chemically laced makeup bases and foundations. Keep your flawless glow while wearing vegan, herbal, and natural makeup.
Soft Blend Weightless Foundation & Liquid Concealer by Plum is designed to give you the most natural-looking base.
On top of our list of home-grown brands is foundation and concealer by Plum. We decided to give this ultra-light, soft formula a try. It is packed with Hyaluronic Acid and instantly transforms your skin into one that is flawless and subtle. Besides being vegetarian and toxins-free, it also comes with the added goodness of Coconut Water Extract, Willow Bark Extract, Cucumber Extract & Avocado Extract, all of which are vegan. This concealer is matte, non-sticky, and dries quickly.
View this post on Instagram
The Plum Soft Blend Weightless Foundation is an oil-free & incredibly hydrating formula that provides a radiant, velvety finish that gives your skin a healthy glow. In addition, it does not contain parabens, talc, or phthalates. Additionally, this product contains hyaluronic acid, coconut water extract, willow bark extract, and vitamin E, as well as hyaluronic acid, coconut water extract, willow bark extract, and vitamin E. You should do this so that you are able to find something that is suitable for your skin tone and texture, which is imperative.
Plum Soft Blend Liquid Concealer is super-light, smooth, and mattifying. This concealer contains Hyaluronic Acid, Cucumber Extract, Avocado Extract & Vitamin E. For those suffering from under eye puffiness, this concealer reduces puffiness and conceals dark circles and fine lines. Its doe foot applicator accentuates your facial features evenly and precisely and this can be possessed in 5 shades.
Color Chemistry Foundation DAYBREAK-FW01
View this post on Instagram
The foundation gives you an even base and a luminous skin-like finish. Light-medium coverage blends seamlessly into the skin. Rosehip and Green Tea are the main ingredients in the Ecocert Certified Organic formula. With 20 shades to choose from, you're sure to find the right one for you.
Ruby's Organics Skin Tint Foundation
It contains skin-loving natural ingredients like coco caprylate, Coconut alkanes, which provide hydration naturally without feeling oily on the skin, providing a superior alternative to silicones. Montmorillonite clay removes dirt and impurities from the skin's surface. This contains Argan Oil and Jojoba Oil. With natural ingredients, this highly absorbent, non-greasy blend is deeply nourishing. This enhances texture, minimizes pores, and evens out skin tone.
View this post on Instagram
Mama Earth's Glow Serum Foundation
Natural ingredients are used in Mama Earth's Glow Serum. It provides long-lasting coverage. This product contains Vitamin C and Turmeric, as well as natural brightening properties. With multiple shades to choose from, it is non-toxic and non-harmful.
View this post on Instagram
Cover FX Power Play Foundation
There are many benefits to this foundation, including waterproof coverage, sweatproof coverage, transfer proof coverage, and a weightless matte finish. There is no talc, paraben, fragrance, silicone, gluten, sulfates, or phthalates in this foundation.
View this post on Instagram
Gabriel Cosmetics Moisturizing Liquid Foundation
Liquid foundation with organic ingredients reduces pores and provides a smooth, flawless finish. Hydration from plants leaves the skin soft and flawless. This also contains skin-tightening vitamins A and E.
View this post on Instagram
Covergirl Ultra Skin Milk Foundation
This one is a non-greasy, moisturizing liquid foundation free of formaldehyde, phthalates, parabens, sulfates and talc. It gets a moisture boost from milky coconut and soothing Aloe. During the day, it keeps your skin looking fresh and supple, reducing imperfections.
View this post on Instagram
ILIA – Super Serum Skin Tint SPF 40
Infused with skin-nourishing ingredients, this tinted serum provides subtle, luminous coverage. It combines makeup, skincare, and SPF. It evens out, tones and softens fine lines. The barrier creates seals in hydration, plumps skin, and boosts antioxidant effectiveness. This product is vegan and cruelty-free, silicone-free and fragrance-free. Neither oil nor gluten are present in this product. It is non-comedogenic and suitable for sensitive skin.
View this post on Instagram
PÜR 4-in-1 Love Your Selfie Longwear Foundation & Concealer
View this post on Instagram
All-in-one, skincare-infused Longwear Foundation & Concealer is vegan, available in multiple shades, and yields airbrushed makeup-like effects.
http://(Opens in a new browser tab) Copy linkTrends for wedding makeup & hair that aren't going anywhere