Budget 2022: Recruitment Industry is adaptable and needs a little push from the government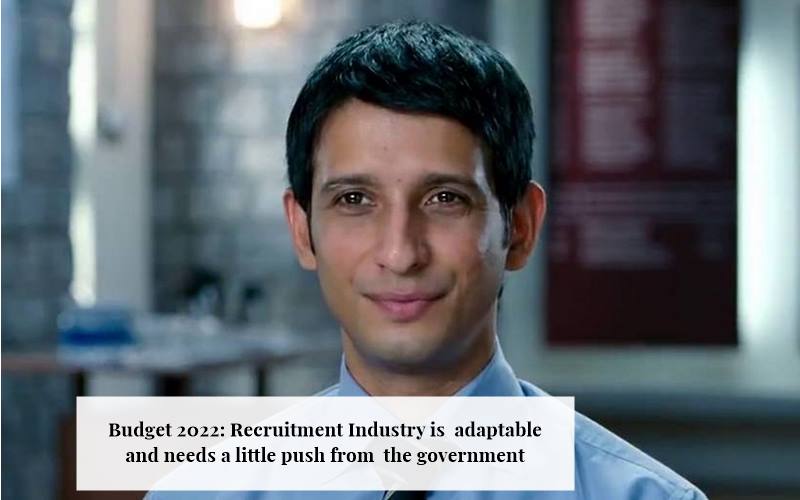 The pandemic and its ongoing ramifications have adversely impacted every business sector worldwide, one way or the other. It has also disrupted some hiring platforms or talent acquisition teams. It has proved to be a watershed movement for many, as virtual recruiting and hiring a remote workforce became the norm. The recruitment industry also faced many challenges while hiring talent from their homes. But fortunately, the industry is now more agile and adaptive. The recruitment industry is now well above its recovery phase, offering improvised solutions. Despite having a tight budget, the recruiting industry is still committed to providing businesses with a stable working force. All eyes are on the Union Budget 2022, while the entire business industry is looking forward to some relaxation. It would be fascinating to witness the forthcoming Union Budget.
Recruitment sector to witness rapid growth 
Meanwhile, talent acquisition has always been a people-centric process, and it plays a crucial role in the success of every business. Due to the Covid-19 pandemic, the global economy has been disrupted, and as a result, the start-up environment and employment market are also facing an unprecedented challenge. In such an economy, government support and investment are essential for recruitment to succeed.
According to a recent report, Indian IT companies plan to hire over 2 lakh freshers this year. Based on this report, the recruitment sector could witness rapid growth in 2022. As the economy stabilizes, there will be an increase in hiring across many verticals.
Skill development is a proven way to increase labour efficiency and quality
The recruitment industry hopes that the Union budget for 2022 will get the economy back on track. Start-ups should be offered financial initiatives and Tax relief since they are the lifeline of employment development. Consequently, India has one of the youngest populations worldwide. Nearly 62% of its population is working, and skill development is a proven way to increase labour efficiency and quality, ultimately leading to greater economic prosperity. That's why expectations are that the government will focus more on skill development.
Government Initiatives have boosted the expansion of entrepreneurship
Initiatives from the government such as Startup India, Digital India, and Production linked initiatives have boosted the expansion of entrepreneurship in India, culminating in more high-paying employment opportunities. Additionally, the ease of doing business has attracted Foreign Direct Investment (FDI) and created massive growth potential. Government initiatives, low government interference, and a reduced corporate tax rate would help to expand the industry even further.
Technology is ensuring intelligent hiring
Today, the world is experiencing a series of always-changing global events, and businesses are adapting to it everywhere. In 2022, the recruitment industry expects to witness the fastest growth with several new trends. Data is the new currency and will be very important for HR operations in the next few years, according to Hirect. Technology adoption and implementation will be their top priorities to unite the digital-first workforce. With the advent of Artificial Intelligence, efficient and even more intelligent hiring will become a reality, eliminating many of the obstacles previously encountered by hiring managers. The more companies focus on employee satisfaction, the more they will prosper. Future businesses will also need to keep an eye on diversity, equality, and inclusion, as these will become key trends.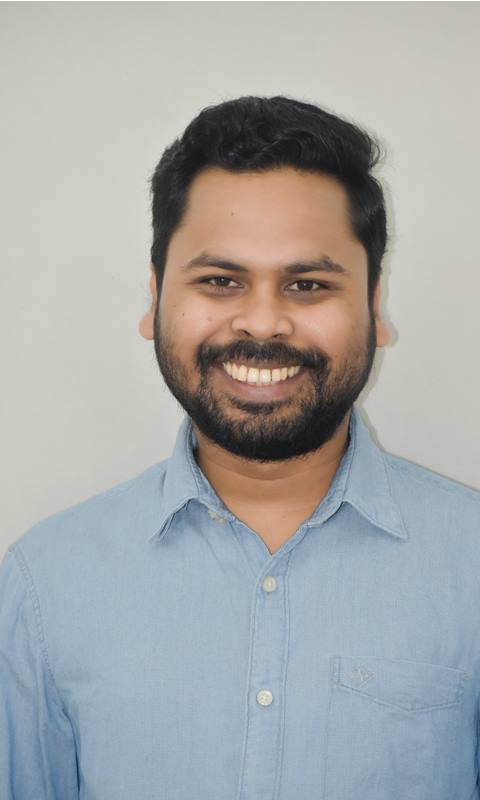 Penned By:
Mr. Raj Das, Global Co-Founder and India CEO, Hirect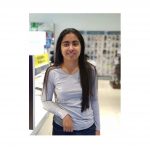 Divya Khanna is the youngest member of the team, with a background in political science. She has joined High on persona print magazine in order to gain hands-on experience in various aspects of editorial coordination as associate editor of the magazine and news site. She has a penchant for writing and enjoys meeting new people and interviewing celebrities. She has a passion for writing, she has an eye for details, loves traveling, and a quick learner. She comes from the Mecca of Indian Journalism, Delhi.
Email: [email protected]