Jay Shewakramani: A brilliant producer behind blockbuster Bollywood movies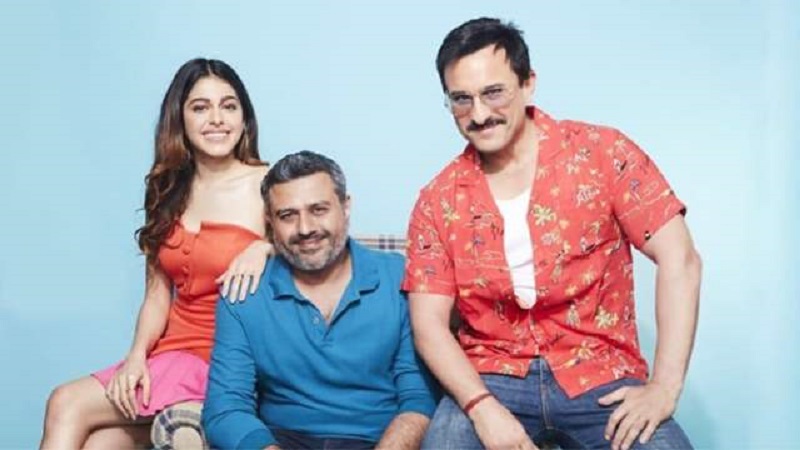 An Exclusive rendezvous with Jay Shewakramani.
From developing trailers and producing music videos to producing big, budgeted Bollywood movies with the mega stars like Saif Ali Khan to Kartik Aryan under his own company Northern Lights Films, Jay Shewakramani, has come a long way. He happens to be one of the most sought-after Creative Producers of the B-town, who has carved a unique Identity for himself over the last few decades.
Trusting his inner instinct while picking a script and based on that taking the risk of producing a movie on his own, Shewakramani has a versatile genre of movies to his credit. From superhits like Race 2 (2013) to critically acclaimed movies like 'Phata Poster Nikla Hero' (2013) to iconic masterpieces like Jawaani Jaaneman (2020) and Malang (2020), Shewakramani has consistently displayed creativity throughout his career.
View this post on Instagram
An exclusive interview with him reveals how he started his career in the industry and how he caters to audiences ever-evolving preferences, ensures success of his movies. He also spilled the beans about his latest rom-com project, 'Freddy' starring Kartik Aryan and Alaya F. The project happens to mark his first collaboration with Ekta Kapoor. In addition, he revealed some insider details about the remake of 'Devotion of Suspect X', which stars Kareena Kapoor Khan and Jaideep Ahlawat. Find out how he started Northern Lights Films and rose to fame through his creative instincts, knowledge, and expertise.
HOP. How do you select a script that caters to the diverse audience?
JS: I select my scripts purely on the basis of my instinct. If I feel positive about a script, I go ahead with it working my way through it. I instinctively go ahead with the project hoping that it will cater to a diverse audience.
HOP. Can you describe your journey to becoming a film producer?
JS: My journey as a film producer has been quite a long one. I began with developing trailers and producing music videos. Subsequently, I joined Tips Industries as a creative producer and worked for them for quite a decade. Later, I separated from the Music label and decided to work my way solo, starting my own company Northern Lights Films.
HOP. Where do you think the Hindi film industry is lacking these days?
JS:  Lacking' will come as a wrong word. And I would say that we have the best writers, filmmakers, technicians, and actors in the industry. We hit the right note sometimes and sometimes we don't. But I truly sense that we have to work our way and evolve more with the changing taste of the audience.
HOP. Do you think in the Hindi Film industry we believe in quantity over quality as India is the highest producer of films each year?
JS: It's all a demand and supply circumstance. During the Pandemic times as the supply was less, So we saw an increase in the demand and that led to more production. As of today, there is a great supply but maybe lesser demand. The same is applied to Hindi films and It is all extended to digital and television content. Not every show that we see is fantastic, but we nonetheless create it for a diverse audience.
HOP. Budget is not an uncommon issue in the production of films. How do you stay within budget when you are working with expensive special effects?
JS: Staying within budget is a greater part of the responsibilities of being a producer. There is nothing like a big budget or small budget to me but just the right budget or wrong budget, and that can only be derived from the script. If a film demands a certain cost, then it should eventually get it.
View this post on Instagram
HOP: How do you feel the choice of content has changed among today's generation as compared to when you were yourself a child?
JS: More than the change of choice in the content, I feel it's the mediums that have changed. At first, there were just theatres that run the films. Then came the video cassettes, followed by the laserdisc and then the DVDs. We can once again witness a huge change as all that was there before has been replaced by digital platforms. So, it has also got tougher to get the audience to theatres.
HOP: Do you ever feel about changing anything about any of your previous productions?
JS: One always feels about improvising the previous works they have done, but as that no longer remains an option you can only hope to learn from your past mistakes and try not repeating them.
HOP: With the recent flood of criticism on Nepotism, is it something you deem as a problem for the production of quality films?
JS: No criticism in my opinion remains for a long time. If a film is good, people are sure to watch it no matter the controversy.
HOP. Have you ever had to make a choice between deadline and the quality of the production? If yes, what did you choose and why?
JS: Deadlines are very important, and they have to be met as the process of choosing the right release date gets very tricky. I have personally not been in a situation where I have had to choose between the deadline and the quality.
HOP: With so many years of being in the industry as a producer, how would you describe your journey till date?
JS: My journey so far has been very fruitful. It's been 4 years since NLF started. We have had two releases – 'Jawaani Jaaneman' and 'Malang'. Two films are already in post-production – 'Freddy' starring Kartik Aryan and the remake of mystery-thriller 'Devotion of Suspect X'. So, there is lots to be proud of and lots to look forward to.
HOP: Is there any movie that you wish you had produced?
JS: There have been so many films that I would have loved to produce. It's tough to pick one amongst them. I would rather produce a film that someone else would see and say that it is a one they would have loved to produce.
HOP: What are the major challenges you face as a producer while filming a movie?
JS: Every film has its own journey and challenges. So, it's a different story for every film. The key to being a successful producer is to successfully overcome those challenges.
View this post on Instagram
HOP: 'Jawani Jaaneman' completed its 2 years on 31st January 2022. Any fond memories that come to your mind while shooting the movie?
JS: My first film will always remain special for me. My fondest memory from the shoot of the film will be of Saif watching the final edit of it and saying that he is not only happy but proud of the film.
HOP: Are there any directors in the industry that you wish to work with?
JS: I would love to work with every director in the industry who has a great story to tell.
HOP: We know Freddy is one of your upcoming projects. What should the audience expect from this new project of yours?
JS: Freddy is one passionate film that's close o my heart. It narrates a love story with lots of twists and turns. The audience can expect Kartik's best performances to date with Freddy. Alaya F. is one springing a big surprise through the film. Our next untitled venture with Kareena, Jaideep, and Vijay has wrapped up the shoot and is currently under post-production looking for an early next year release on Netflix. Our next untitled project based on Bhavna Arora's book is under the scripting stage. We hope to finalize the cast by end of this year and start shooting for it in the coming year.
View this post on Instagram
https://www.highonpersona.com/ for Entertainment, Lifestyle, Fashion, Hospitality and Travel news.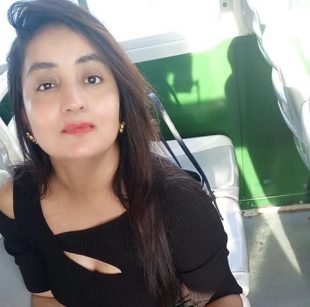 She has been there and done that. After graduating from Delhi University, she completed her diploma in Journalism from Bhartiya Vidya Bhawan, Delhi. Down the line, she completed her internship with National Herald Newspaper successfully,, and went on to Join Mainline Business daily, Business Standard. She also dabbled in image management and brand consultancy. She is a prolific writer on lifestyle entertainment, branding, lifestyle, travel, and politics.
Contact her at [email protected]