Subtle, Romantic and Thought-provoking: The Pulse of Kali Jotta's Trailer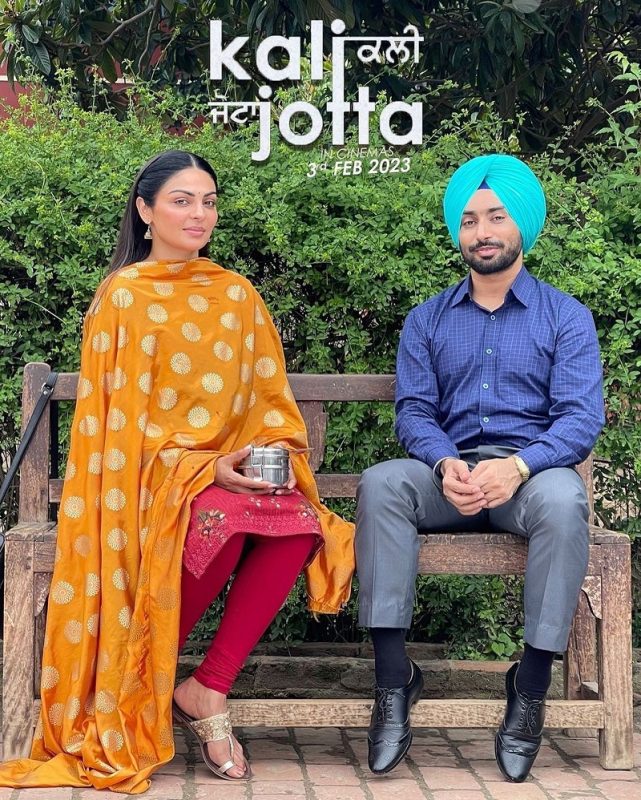 Punjabi movie Kali Jotta; An Unconditional Love Story that Transcends the Boundaries of Time and Age
Satinder Sartaj, Neeru Bajwa and Wamiqa Gabbi starrer Kali Jotta's trailer is seen to be one of the most trending videos on social media just within a few hours of its release. With over 3.5 million views on its official trailer, Kali Jotta has garnered a lot of love and appreciation from its fans.
View this post on Instagram
The trio of Satinder Sartaj, Neeru Bajwa and Wamiqa Gabbi are going to be seen sharing the silver screen for the first time, causing a great deal of excitement among their fans! The three of them remain to be the most in demand artists in Punjabi cinema, and watching them together for the first time onscreen will be a completely different experience compared to watching them individually for their fans.
Setup in the backdrop of a typical Punjabi pind ( village ) and college setting, Kali Jotta narrates the tale of an unconditional yet chirpy love story between the lead characters which are being played by Satinder
Sartaj and Neeru Bajwa respectively. With plenty of comedy scenes and a lot of fun & frolic in the trailer, Kali Jotta is anticipated to tickle the funny bone. Additionally, the trailer emphasizes that this is also a story about a woman trying to make a life for herself within a patriarchal society and to live by her own standards.
However, the trailer also points at the social issue drama angle with the dubious character of Wamiqa Gabbi, which is evident through a wide range of incidents and emotions that are spotted in the trailer."I cannot wait to see everyone's reactions to this film after watching the trailer and I can't wait for everyone to share their feelings after watching it," Wamiqa shared.
It can be said that Kali Jotta is not going to be just another Punjabi romantic comedy movie, but a heart touching movie that will leave its viewers thinking! Satinder Sartaj expressed his joy when he spoke about the trailer for the movie, saying that he was honored to be a part of it.
It was an honor and a pleasure to be a part of such a beautiful film, which is about a simple and budding romance. The experience was very enjoyable, and I enjoyed it very much. The first time I worked with Neeru Bajwa and Wamiqa Gabbi was a very rewarding experience. I hope that the audience loves the trailer and our chemistry."
On similar lines, Neeru Bajwa added, "We are finally here to charm everyone with this unique story. I hope that everyone enjoys the trailer and is excited to watch the movie." She even took to Instagram to thank her fans for their overwhelming response to the trailer of Kali Jotta.
In the video, Bajwa was seen wearing a vibrant carrot red printed skirt and blouse ensemble designed by the house of fashion designer, Aliwar and intricate jewelry from The Urban Glitter Inc. She was seen striking a pose while walking the foray cheerfully!
View this post on Instagram
Directed by Vijay Kumar Arora the movie is a presentation by Neeru Bajwa Entertainment, U & I Films and VH Entertainment— a production by Sunny Raj, Varun Arora, Sarla Rani and Santosh Subhash Thite. Its penned by Harinder Kour and directed by Vijay Kumar Arora, Kali Jotta is slated to release on 3 rd February.
"In addition to the fact that the film has a stellar cast, we have also gained a lot of confidence after releasing the trailer for the film. Thanks to the audience's love and enthusiasm, the trailer has been a huge success. There is no doubt that the audience will be enthralled by the amazing trio of actors on-screen," said the producers of Kali Jotta.
https://www.highonpersona.com/upcoming-punjabi-movies-to-look-out-for/
Check out the official trailer of the movie here: https://www.youtube.com/watch?v=1y9tUcXFbqI
http://Check out the official trailer of the movie here: https://www.youtube.com/watch?v=1y9tUcXFbqI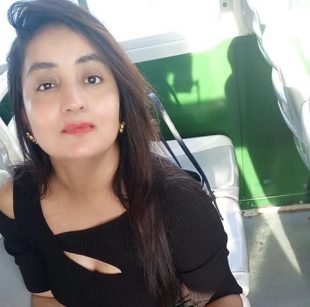 She has been there and done that. After graduating from Delhi University, she completed her diploma in Journalism from Bhartiya Vidya Bhawan, Delhi. Down the line, she completed her internship with National Herald Newspaper successfully,, and went on to Join Mainline Business daily, Business Standard. She also dabbled in image management and brand consultancy. She is a prolific writer on lifestyle entertainment, branding, lifestyle, travel, and politics.
Contact her at [email protected]