Fatima Sana Sheikh: A versatile actor raises the bar of benevolence
From performing impressively in Dangal to garnering praise for her work in a number of movies, including Ludo and Ajeeb Daastan,
 Fatima Sana Sheikh has earned the accolades she deserved for her astounding performances. Her theatrical artistry has evolved with time as the Diva has honed it to perfection.
 In each of her projects. The celebrity has raised the bar of benevolence to a new level, Taking it up a notch, while exhibiting philanthropic spirit and ingenuity. Barkha Arora, Editor, High on Persona sat down with the talented, beautiful actress and discussed her future business ventures and past experiences in the world of glamour.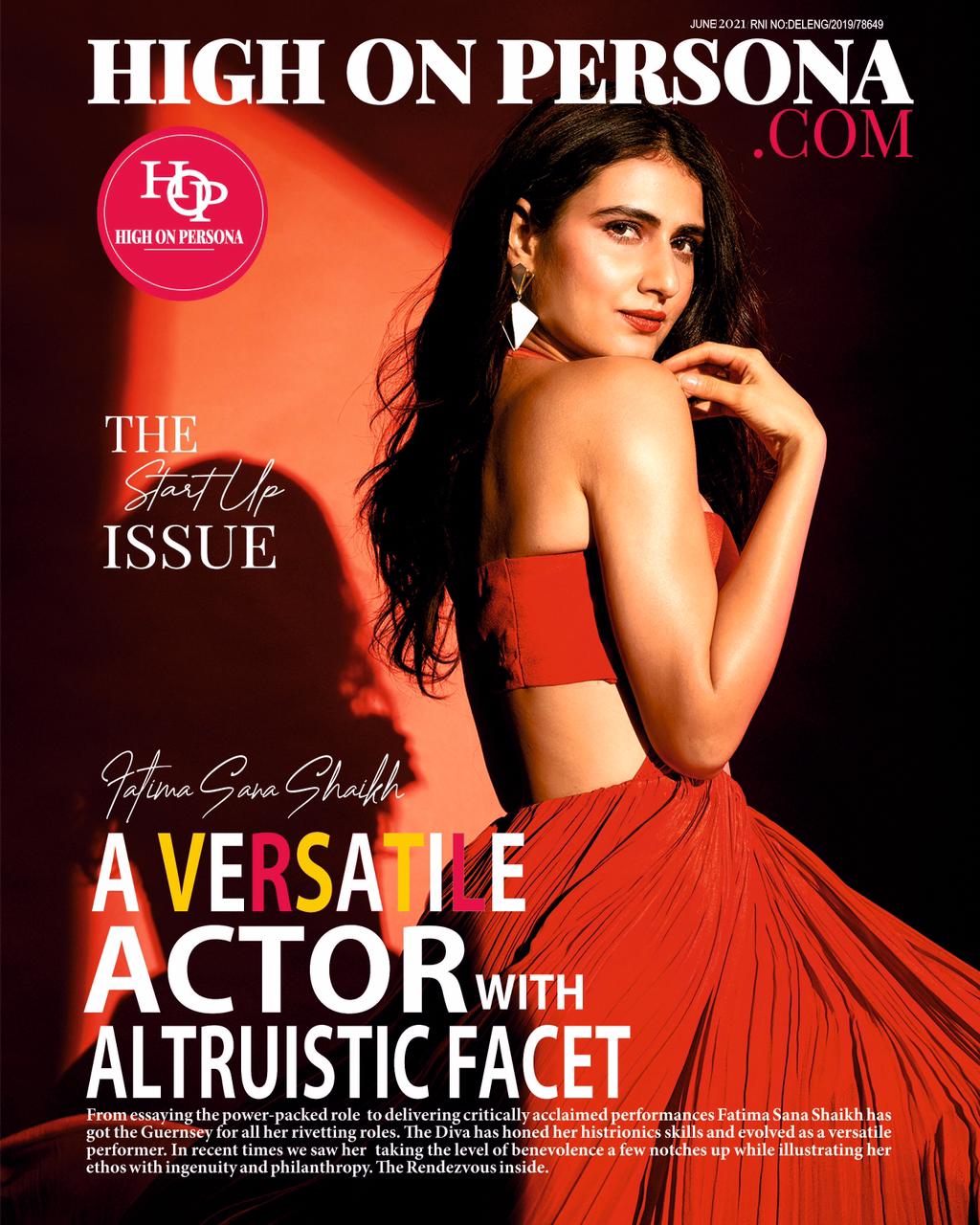 Q. It was great to see the responses you received for your last project, Ajeeb Dastans, an anthology of 4 stories. Your story Majnu has touched the hearts of many, so what is the most overwhelming response that you have heard after its release?
I would say it feels out so glad that people like my work. It is worthy when the audience appreciates our work. Along with it, people in the industry also reach out to us praising that I had done a good job. This validates the work we do, so it feels overwhelmed by people's responses.    
Q. Pinky from Ludo or Lipakshi from Ajeeb Dastaans, which is your personal favorite, and how did both the characters helped you improve your craft? What are your takeaways from them?
As for me both the soul characters, Pinky and Lipakshi are very close to my heart.  It was much amazing working with Anurag sir as I really enjoyed the work. For him, his actors need to be spontaneous, which promises very refreshing. Coming to 'Ajeeb Daastaans' , the role of Lipakshi was a way challenging for me. But director Shashank Khaitan supported a lot and helped me in boosting confidence. It was wonderful working with him. I would say for me it is not just the characters you play, but also the directors with whom working along and their way excites me the most. And it's reflected in the work when the directors are excited to work with and about the role one plays. 
 Q. After 4years of Dangal, people still refer to you as the 'Dangal girl', how do you feel about it?
I really love it when people refer to me as "Dangal girl". This role has given me recognition which no other film would have. Reaching out to millions of audiences, it touched many hearts crossing borders across. I feel proud to be known by this title since it is a film absolutely loved by me. It stands out too special for me as this opened up many doors out to my acting career. I am always being thankful for this.
 Q. With the differences in the theatrical release of 'Dangal' and OTTplatform release of your recent projects, how much itinfluenced the audience response?
I would honestly say great content is in a way great itself. As far when people relate to the journey of the character to the story, the platform doesn't stand influential towards response. It could be OTT  or theatrical, the point is it reaches out to the audience touching their hearts.
Q. If Dangal wouldn't have happened, how different your life be now?
Certainly, it would have been very different. If not 'Dangal' maybe I would have got another opportunity. It is unlikely to get projects with lead roles in the offer as people being unwilling to audition newcomers in the industry for offering leads. I would express my gratitude for this opportunity. Or also, I would have been a photographer or cinematographer if not 'Dangal' would have happened to me.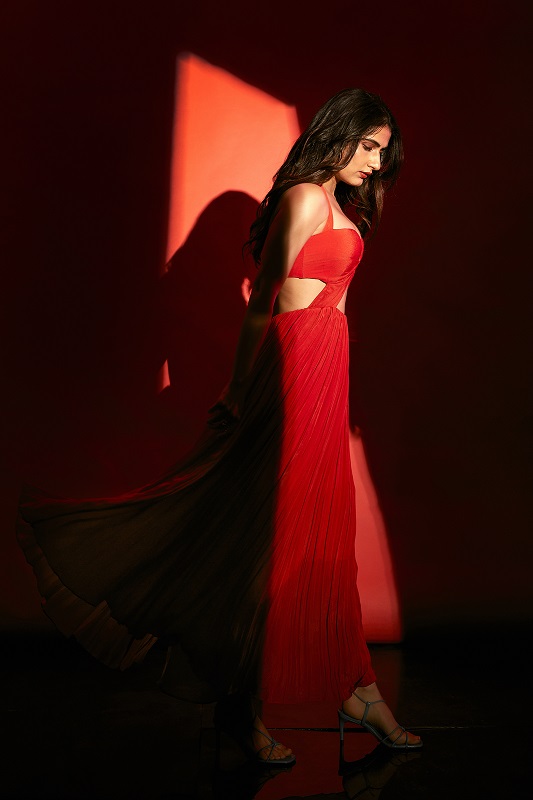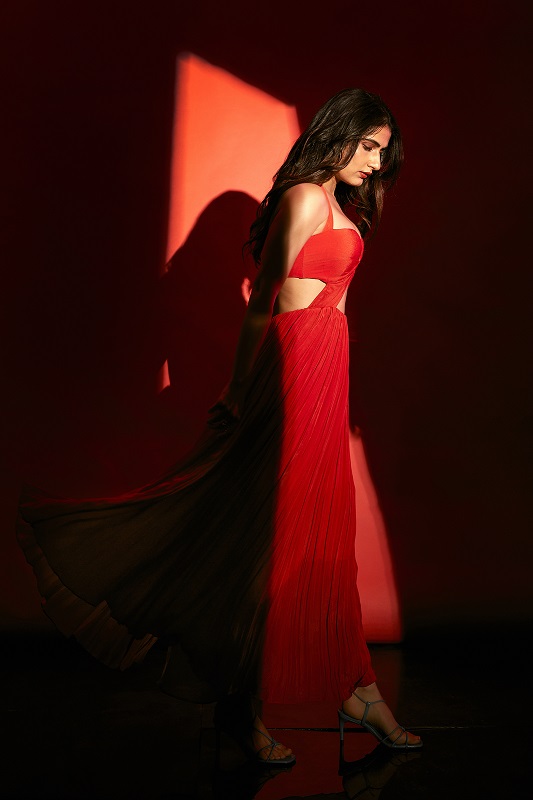 Q. When your fans will be able to see you next? Tell us about your upcoming projects?
Speaking about future projects, I had finished shooting of a film this year just before the second wave of COVID hit us. As far as the project is concerned, I can't reveal much about it but a fact that I had paired up with Anil Kapoor in the film. I am much excited about it and thinks hopefully it releases out this year. Also, there are other projects about which I can't talk now but feel pretty excited with the line-up in my bucket list. The stories related to these projects had really touched me when I had read the script. I would hope it touches the audience and also in a way they would connect to it as much I had.
 Q. A director you would want to work again with Shashank Khaitan (Ajeeb Dastaans) or Luv Ranjan (Akaash Vani)?
I had been very young when working with Luv Ranjan, he is such a lovely person and I would love to work again with him. Since it's been too long, I can't recall much about the filming of "Akaash Vani". However, just experiences of enjoying shooting it and making great friends are still there.  Speaking about working with Shashank Khaitan. I like his films, his style of dialogue writing and would admit he is multi-talented. Definitely, I would love to work with him again. The choice is not an easy one, so I can't say out but I would like to work with other directors also with whom I had worked.
 Q. If not an actor, what was your alternative career option?
For this, I would say even if not got the opportunity to be a part of a film where I would have got chance to showcase my acting talent, still I would have been auditioning and practicing out my acting skills. But if not an actor professionally, then I would probably have been a photographer or cinematographer as I am really interested out in these.
 Q. One thing that you love the most and one that you hate about acting?
I love everything about acting, like to play different characters, also like it when it's challenging and it is a  way out of my comfort zone. I like the thrill of it, there is high feeling of excitement when I'm on set. I don't think there's anything I hate about acting because it truly makes my heart smile, being on the set and working.
 Q. Which genre do you the most to work on?
I would say as I had not done up with many genres, so really speaking I don't know what kind of genres I like the most to work with. I would like to explore them to decide if I had any preference among genres.
 Q. How's the lockdown been going for you, what other activities you took up to keep you engaged?
I would say lockdown has been difficult since I don't like sitting up at home all day. I like being on the sets and terribly missing my work a lot. It's also been hard as the number of people affected by COVID counts great. There is lot of suffering people are going through, it is really too disturbing. However, I keep myself distracting out by watching, reading, hearing narrations, picked up skating etc. to keep myself busy throughout.
Q.How are you taking care of your fitness and beauty regime in lockdown?
I would say I don't have a beauty regime that I follow up. But for fitness, I used to work out. Being bored from it right now I have taken up skating and dance class. I want to remain physically active so trying out new things to do for myself and also to keep away boredom doing same things.
Q. Pick 3 directors with whom you would like to work with, in future?
'Rajkumar Hirani', 'Sanjay Leela Bhansali' and 'Vikramaditya Motwane' are my 3 picks for directors I would like to work with, in future.
 Q. 3 International and 3 Indian fashion Designers that you are in awe of?
Speaking about this, I would say that not being much into fashion, so don't know much about designers. I don't keep preferences but I like vintage stuff. I feel good going to thrift stores and got outfit collections about some 50 years old. I am much fond of old Hollywood and Bollywood style of dressing. Basically saying, I am an old soul who loves everything outdated.
Q. Your sense of style? Are you a minimalist or Maximalist?
About me, I am totally a maximalist whereas at times try to be a minimalist but again it's a difficult journey. I am a kind of hoarder who loves collecting stuff such as clothes, gathering stones while traveling from years behind, still have with me my first concert ticket, my first train as well bus ticket, my school and college ID cards as such numerous memorable things.   
Q. How active are you on social media? And how do you deal with both the appreciation and the trolling part?
As far as social media is concerned, I am the type of hot and cold with it. It goes with me sometimes often posting while other times not. It feels overwhelming when people appreciate your work, send positive remarks and appraise. For trolls, I don't take it seriously anymore for having passed that stage where I used to get affected. Reacting to these in a funny way is the best to wave it away.
 Q. What is your all-time favorite travel destination? And one place you would like to visit after there are no restrictions?
I would like to visit Jammu & Kashmir as my family resides there. But specifically speaking, it is  Dharamshala being my favorite travel destination. I have a lot of friends out there and also in a way want to explore the heavenly beauty of Himachal Pradesh. I would also enjoy trekking and camping out there in Dharamshala definitely, once the lockdown gets lifted.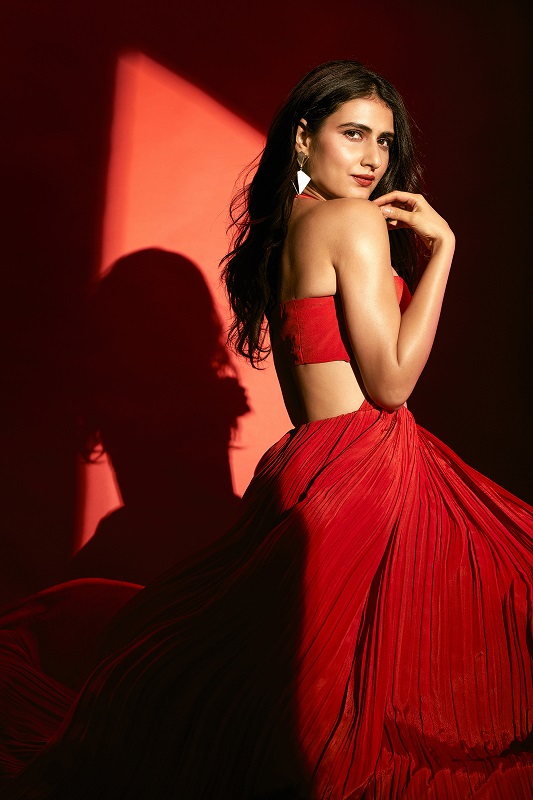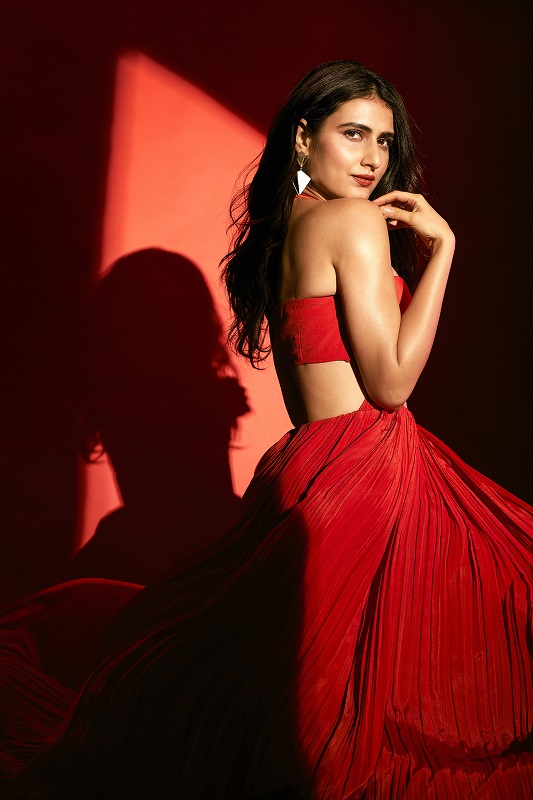 Q. We saw you amplifying SOS messages in dire times of Covid, it takes courage promptness, and effortsto do that and help people through a social media platform, how were you feeling while sharing them and what made you do it, while alotof actor avoided doing it? What was the feeling when you managed to arrange help for somebody?
Honestly, it doesn't really take much Of an effort to amplify sos messages. You just have to remove some time to verify and to repost them. These are tough times, and very heartbreaking to see people losing their loved ones. It does not make me a better person when I choose to use my social platform to amplify these messages, I do it because I feel helpless, that I can't really save people's lives. So, this is the least that I can do. And let's not shame people who aren't doing it. These are though times and people are dealing with it in their own way. People have their own families and loved ones to look after. A lot of people have received help because of all of us sharing these messages, a lot of volunteers are working day in and out to verify these requests and then reaching out to them to make sure they are receiving the help they need, I don't know how it makes me feel, I am still not sure.. certainly I am not happy that we are in this situation.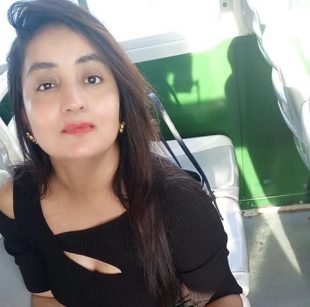 She has been there and done that. After graduating from Delhi University, she completed her diploma in Journalism from Bhartiya Vidya Bhawan, Delhi. Down the line, she completed her internship with National Herald Newspaper successfully,, and went on to Join Mainline Business daily, Business Standard. She also dabbled in image management and brand consultancy. She is a prolific writer on lifestyle entertainment, branding, lifestyle, travel, and politics.
Contact her at [email protected]