Get ready to buckle up and follow the journey of the City of Dreams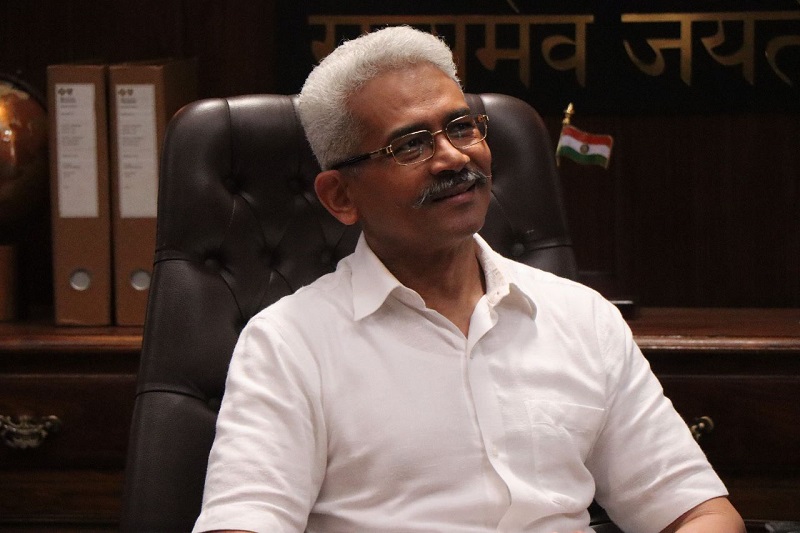 Atul Kulkarni speaks to High On Persona about his camaraderi with Nagesh & Priya
As much as we loved all the thrilling moments of power, betrayal, and the rise to a throne in City of Dreams, you are in for good news as the third season of Hotstar Specials City of Dreams is set to enthrall you once again and keep you hooked throughout the show.
With an all-new season, the show promises to bring the same thrill and excitement as the earlier two seasons, set to take the audiences on a rollercoaster ride of emotions. Get ready to buckle up and follow the new journey of City of Dreams, as it takes you to a thrilling ride of power and chase, leaving you asking for more!
The influential Gaikwad's most steller performance in the show hooked us and this time around, the stars promise to entertain with the same intensity of their characters. This season, the Gaikwads are set to raise the bar even higher and keep us hooked for the rest of the show. In the popular political drama Atul Kulkarni plays the leading role of Ameya Rao Gaikwad, a very complex and strong character.
While speaking to High On Persona very talented Atul Kulkarni said, "Working with Nagesh is always a pleasure for me.There is no doubt that he is a complete actor; he guides you through the scene and it is an absolute pleasure to work with him on the scene.
It is almost impossible for me not to recall every day that I spent on set, from the readings to the scenes being performed on stage. I am very close friends with Priya, and I am also extremely close friends with her off-screen, so we have a great rapport. It was Nagesh and Priya who really made every day on the set very special.
Hotstar Specials' City of Dreams is produced by Applause Entertainment in association with Kukunoor Movies and directed by Nagesh Kukunoor. The series stars Atul Kulkarni, Priya Bapat, Sachin Pilgaonkar, Sushant Singh, Eijaz Khan, Rannvijay Singha and many others in pivotal roles. A fantastic on-set camaraderie translates into stellar performances on screen! City Of Dreams spills the beans on working with Director Nagesh Kukunoor and actor Priya Bapat.
https://www.highonpersona.com/deepshikha-deshmukh-womens-day/