The island of Mykonos in Greece is the perfect place for celebrating romance: Payal Ghosh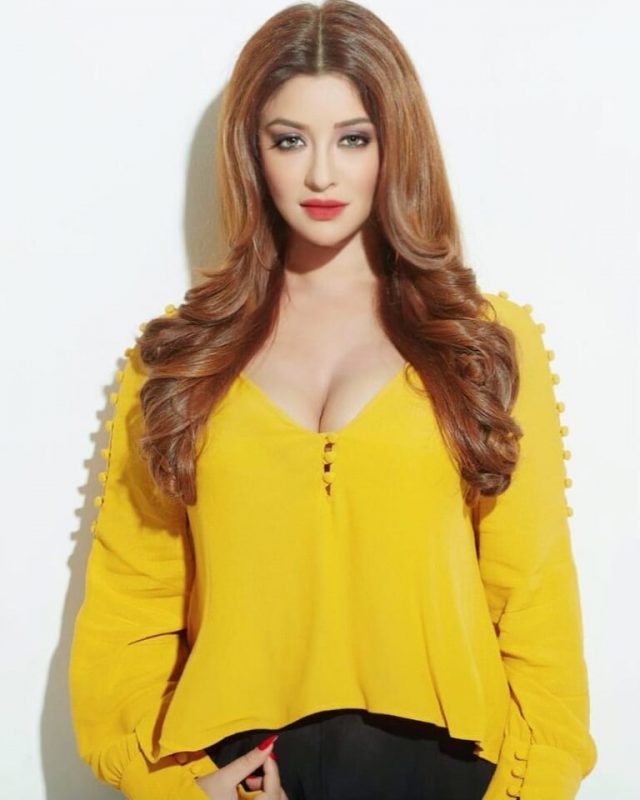 It's apparent nowadays that people are ambivalent when it comes to expressing and celebrating their love in an open and public way, especially when it involves celebrities. While there will always be those who look at the idea of celebrating love in a grand manner as cool, there will also be those who will think it is uninteresting, and still, others who are quite happy with keeping it private. For Payal Ghosh, actress and political personality, it must be a lifetime expression straight from a romantic movie of Richard Gere. In her opinion, the celebration of the occasion of Valentine's Day should proceed with a great conversation and a special promise. While the occasion should be celebrated with grandeur, keeping it low-key is also acceptable, and the way you commemorate the occasion should be reflected through your conduct, planning of the set up, and even the merchandise you coordinate with each other.
ON MATCHING MERCHANDISE AND ACCESSORIES WITH PARTNER
It is not accessories, but clothes. To match attires would be a wonderful idea. It would also be a little embarrassing and fun at the same time. So I would really like to do that.
ON IDEA OF PERFECT CELEBRATION OF VALENTINES DAY
An exclusive rooftop dinner and a day in which we just hang out and spend all day with each other allowing us to just be with each other completely without any bias towards anything else.
A GREAT GETAWAY FOR THE OCCASION
I recommend Mykonos in Greece. It has an incredible ambiance and the energy there has an extremely romantic feel to it.
ON ROMANTIC & INTIMATE GESTURES
The ultimate gesture would be for someone to show me that I can always rely on them. It would mean that I can trust him and that he would act as my main man. Love is the only thing we need. There is nothing that supersedes it.
ROSE OR JASMINE
The truth is that I do not have a huge affinity for roses, to be honest. I like them when they are in the form of plants, though. Jasmine is one of my favorite flowers. It's so me. The rose on the other hand can be a single rose along with a sweet message or an elaborate bouquet of roses along with gifts. In the end, however, it is a matter of deciding who does it and what his feelings are towards it. Whether it's a single flower or a bouquet, it doesn't matter. Rather, the energy and the feeling are something I am interested in.
ON IDEAL PROPOSAL
The idea is to have an exclusive, once-in-a-lifetime event that ends with some great conversations and a promise that will last a lifetime. Now it's for everyone to guess what to do.
A LOW KEY OR A GRAND CELEBRATION
I am someone who loves grand, but that does not mean we cannot also keep it private. You can have it both ways at the same time. It is up to the individual to figure it out for themselves
THE STORIES TO RECALL
I did celebrate this day back in high school. I got proposed from someone on who I had a crush and I was blushing all day.
ON CHOCOLATE DAY & LOVE FOR CHOCOLATES
I loved a Toblerone from my early days. And yes, I would gift heaps of them to my ex. He loved chocolates and that would be the best thing to make him really happy.
COMMITMENT TO TOGETHERNESS
I would promise to never let him walk alone and be by her always.
THE FIRST KISS
Ah, not embarrassing. I can say I was very excited since I had seen some amazing Richard Gere movies but it was just like a quick kiss and my expectations went down the drain.
BEST VALENTINES DAY GIFT
The best thing that's ever been gifted to me is a promise not broken. I can't tell you who it is and what was the promise. But it still makes my heart filled with love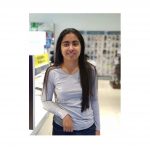 Divya Khanna is the youngest member of the team, with a background in political science. She has joined High on persona print magazine in order to gain hands-on experience in various aspects of editorial coordination as associate editor of the magazine and news site. She has a penchant for writing and enjoys meeting new people and interviewing celebrities. She has a passion for writing, she has an eye for details, loves traveling, and a quick learner. She comes from the Mecca of Indian Journalism, Delhi.
Email: [email protected]