These old bakeries bring the old Easter charm to cosmopolis in India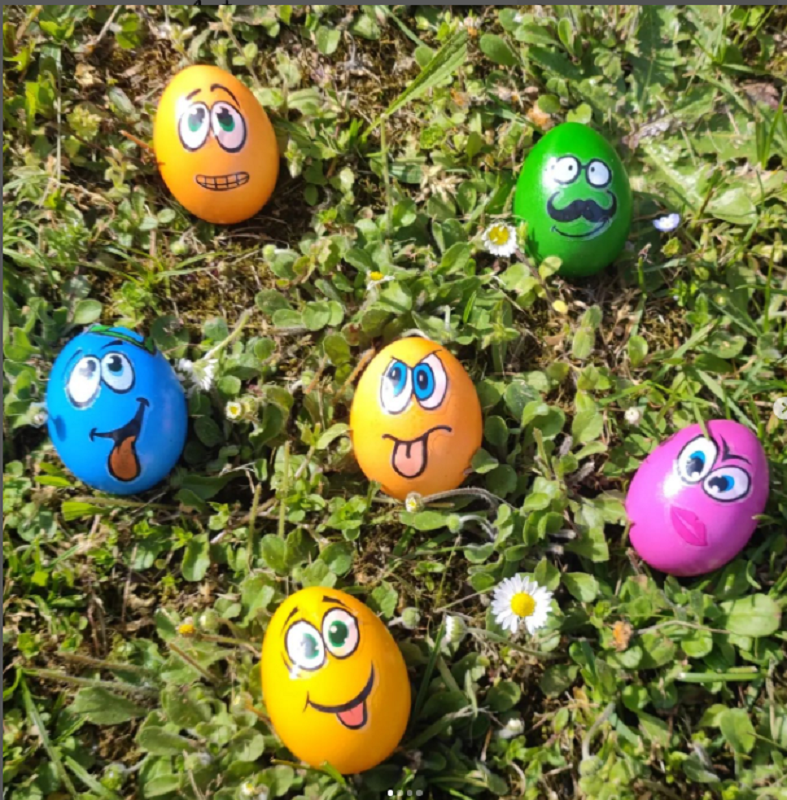 Despite the fact that Easter is a Christian festival, in India, it is celebrated in a distinctive way. Cosmopolitan cities are ready to absorb each culture with open arms, and this is evident from the unique preparations each of its diverse cosmopolises is putting into play. As Easter approaches, am I the only one who wishes to enjoy some of the traditional foods that are associated with this joyous occasion?  
The truth is that when it comes to Easter, it is almost impossible not to indulge in a plate full of Easter treats like eggs, bunnies, hot cross buns, carrot cake nests, and chocolate nest cakes. How about a lavish Easter affair in the boulangerie or in a bakery that was once frequented by your predecessors? Wouldn't it be nice to savor the same taste again?  In spite of their age, these places still retain the charm of old traditions and offer a taste that is still as enchanting as it was decades ago. It is our pleasure to share with you the list of the oldest and most sought-after bakeries and patisseries that are dedicated to maintaining the legacy of traditional Easter dishes that are passed down from generations 

Ye Old Bakery, The Claridges, Dr. APJ Abdul Kalam Rd, New Delhi
View this post on Instagram
There is a special Easter menu at Ye Old Bakery this year to celebrate Easter. There will be an Easter menu available from 12 noon to 3pm on Easter Sunday. In addition to the menu, there will also be special hampers on offer. In addition to the traditional easter eggs, easter bunny goodies, chocolate praline, hot cross bun, carrot cake nest, chocolate nest cake, carrot nest pastry, and honey bunny macaroon are also offered. Ye Old Bakery is known for leaving people with unforgettable memories, and there is nothing better than spending Easter here with your family or friends.A well-known Claridges Hotel and Resort is home to Ye Old Bakery. There is a history for this place dating back to the 1982 Asian Games, where the rich desserts are served in a very elegant manner. The hotel was one of those frequented by British officials after independence for a special British army delicacy that later gave rise to the most loved dessert, "Corn Pudding Cake.". Among the numerous types of desserts available at YOB, one of the best bakeries in the national capital is its extensive variety of cakes and pastries

Defense Bakery Since 1962, Greater Kailash-2, Delhi
View this post on Instagram
During Easter, the celebrated bakery offers special Easter treats and holds events for its patrons. Among the Easter goodies are Marzipan Easter eggs with a sugary surprise, hot cross buns, carrot cookies, iced easter cookies, chocolate eggs, babka bread, and more. When it comes to the bakery's service and delights, there are no compromises.Defence Bakery was founded in 1962 by Jagdish Mitra Dhingra in the heart of India.
There are few bakeries that are older and more appreciated than this one. At the food connoisseurs India awards 2021, the defense bakery, which offers a variety of lavish confectionery, has also won awards for best customer service-bakery and best bakery of the year (north).

KOLKATA

Saldanha Bakery, Nawab Abdur Rahman St, Haji Md. Mohsin Square, Kolkata.
View this post on Instagram
Four generations of the Saldanha family have been baking in the city of joy. A bakery that specializes in elaborate delicacies with distinctive flavours. Easter goodies have already begun to appear in the baskets of the city's most beloved and celebrated bakery. The easter menu includes good friday buns, assorted chocolate with imported fillings such as blueberry, strawberry, caramel and hazelnut, chocolate bunnies, chocolate teddy bears, chocolate chicks along with solid chocolate easter eggs, chocolate nougat easter eggs, minion and emoji easter eggs, and marzipan easter eggs. Additionally, the bakery offers customized cupcakes, macaroons, and Easter eggs. There are certainly plenty of reasons for people of the city to indulge.
Nahoum & Sons, New Market Area, Dharmatala, Taltala, Kolkata

Kolkata's 120-year-old Jewish bakery is still popular thanks to its traditional serving style. Founded in 1902 by Nahoum Israel Mordecai, the bakery still reminds people of its era. It is famous for its fruit cakes, tarts, and macaroons. During Easter, the patisserie offers solid chocolate eggs, hollow eggs, and marzipan eggs. With that being said, there is no need to mention separately that the bakery will also be reintroducing its traditional hot cross buns to its menu. This bread is a bit sweeter than usual since it contains a substantial proportion of dried fruits that are eaten at Easter. There's nothing better than being able to celebrate Easter this way.

MUMBAI

Toujours Bakery, Andheri West, Mumbai
View this post on Instagram

Toujours started as a takeaway bakery in 1984 with the name, 'Cake n Candy'. Alpa Pereira, the baker who founded the bakery, has a wealth of experience in French patisserie. This is evident from the vast variety of delights offered in the cakes, macaroons, croissants and pastries. It is a well-known confectionary in the city that offers a wide variety of sweets for Easter. Chocolate bunnies and eggs are among the best sweets. In addition to the cookies, cupcakes, and marzipan eggs, they have other specialty items as well. It is hard to be disappointed with the bakeri located in Andheri, which is worth visiting.

Hang Out cakes & more, Chandivali, Powai, Mumbai


Mumbai's HangOut is a popular franchise bakery. This confectionery offers quality service and a variety of confections. You can find all kinds of European delights here, from cakes to chocolates to tea-time muffins. You will find here a selection of Easter goodies including a basket and nest of easter eggs, bunny face eggs, chocolate eggs, marzipan eggs, and a white egg topped egg. Additionally, caramel marshmallows, chocolate easter bunny, easter special beanies coffee, easter special chocolate surprise cake, easter special Dutch truffle, and marzipan candies and vanilla marshmallows are available.

GOA
Myles High Bakehouse, Bambolim, Goa 
View this post on Instagram
Goa has an old history when it comes to bakers and bakery products because of Portuguese influence as no occasion is complete without bakery products.
Myles High Bakehouse was the first live gourmet bakery established in Goa in 2007, and it was the first bakery of its kind in the country. This is one of the most popular bakeries because of its customized cakes and goodies as well as its top-notch service. Customers at the bistro get hot cross buns on Easter, as well as rolls and special cakes. The Easter baskets provided here add an aesthetic touch and add to the overall experience of celebration. Goa's Easter celebrations are well described here.

Patisserie Victoria, Vanelim, Goa 
View this post on Instagram

Located in Goa, the Patisserie Victoria offers innovative cuisine. The desserts here are heavenly to the tongue, and the service is impeccable. It is also known for providing the best wedding cakes. People love having Patisserie Victoria goodies on their big day. And for Easter the place has made special arrangements, In addition to offering Easter eggs, there is also a special Easter menu where cheesecakes, macaroons, truffles, and more are available.
BANGALORE
Crave by Leena, Bengaluru, Karnataka
View this post on Instagram

The Crave by Leena vegan bakery was established by Leena, a professional vegan chef who started baking in 2011. The chef's husband turned vegan, so the inspiration behind this vegan bakery came from him. Among the specialties of the chef are cakes, cupcakes, muffins, cookies, desserts, and many more. There are also gluten-free and sugar-free goodies on offer in the bakery. In addition to the easter assortment brownie box, the easter bunny cakesicles, the Easter egg tart cake, the carrot cake, the shepherd's pie and the mince pie are also included in this collection. Additionally, the bakery also offers themed cakes for various occasions. Therefore, it is a convenient place for those who love baking goodies, as it takes care of all the conditions that one can put forward.
Magnolia Bakery, Bengaluru, Karnataka 
View this post on Instagram
Magnolia Bakery began as a small bakery in Manhattan's west village and later expanded worldwide. It has a Bangalore branch, for example. There are cakes, cookies, pastries, brownies, cheesecakes, and everything else you can imagine at the patisserie. As part of the Easter festival, the confectionery offers a bunny bundle sampler pack, which contains cookies, chocolates, cupcakes, pastel cakes, and mini cupcakes