Jubin Nautiyal returns with a new song titled 'Hai Kaisi Kaisi'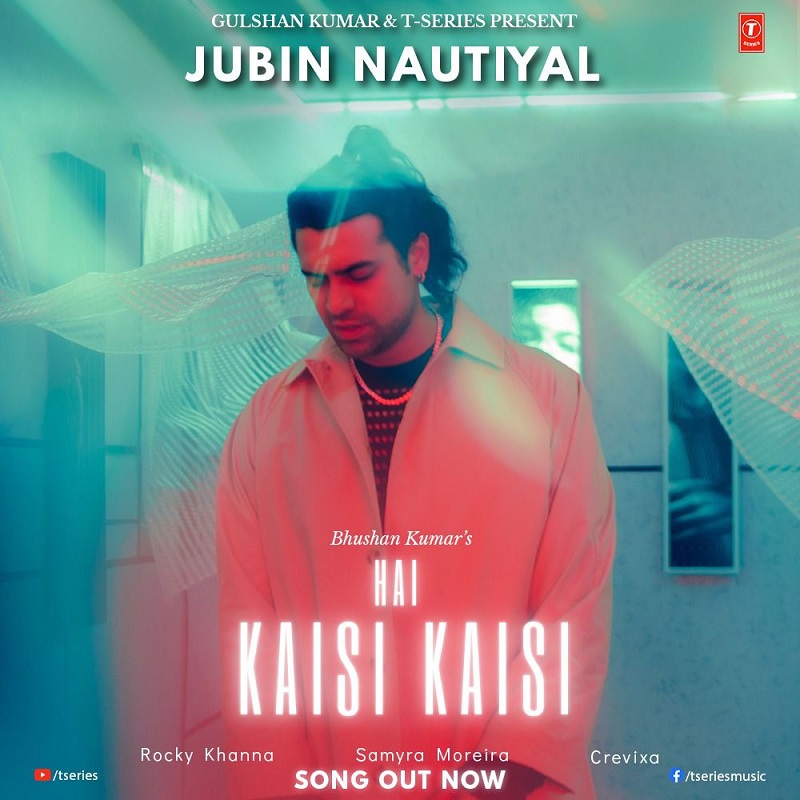 You can check out Jubin Nautiyal's Hai Kaisi Kaisi music video on T-Series' YouTube channel now
http://Link – https://bit.ly/HaiKaisiKaisi
Hai Kaisi Kaisi' track is a mélange of Jubin's soulful voice and Rocky's mesmerizing music that can leave you captivated. This song was composed by Jubin Nautiyal and Rocky Khanna, sung by Jubin Nautiyal, and presented by Gulshan Kumar & T-Series.
The poignant lyrics with Jubin's soulful voice and Rocky's thoughtful composition make 'Hai Kaisi Kaisi' music video a perfect blend of emotions and music. The song touches upon the complexities of relationships, taking the listener through the various emotional states of a broken heart. The song is an emotional rollercoaster, exploring the depths of heartache and longing that can come with the end of a relationship. Nautiyal's voice is captivating and the melodic score is mesmerizing, furthering the impact of the lyrics.
Featuring stunning visuals, Crevixa's direction further amplifies the song's message and brings Nautiyal's captivating voice to life.
'Hai Kaisi Kaisi' music video's visuals are a perfect blend of vibrant colors and stunning cinematography, which capture the emotion of the lyrics. The captivating energy between Nautiyal and Moreir in the video creates an aura of nostalgia and longing that brings the story to life.
Bhushan Kumar stated to High On Persona, "To keep up with the ever-changing tastes of listeners, music makers must also provide a fresh soundscape to their music. In addition to lending his soulful voice to this song, Jubin composed it himself, adding his own elements to it. Definitely an earworm in the making.
Jubin Nautiyal added, "This is a special song that I am very attached to.". This song beautifully captures the pain of separation and longing, the kind of love most people have experienced. Let it touch your heart and remind you that love is worth fighting for."
Rocky Khanna, the composer and lyricist for the song, comments, "The genre was something different from what you normally hear from Jubin.
Hai Kaisi Kaisi truly showcases Jubin's versatility as an artist and we are happy with the way the track has turned out." "We are excited to see the response from listeners and to hear how they interpret the song ," adds Rocky Khanna.
According to Crevixa, "We all agreed we wanted to try something different for 'Hai Kaisi Kaisi', so we brought a fresh, new perspective to the video.
https://www.highonpersona.com/zahrah-s-khan-remains-upbeat-about-her-performance-act-for-remas-india-tour/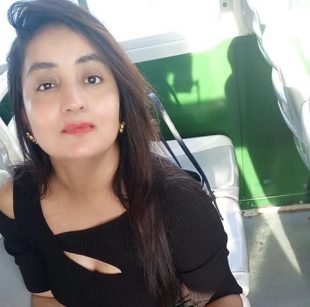 She has been there and done that. After graduating from Delhi University, she completed her diploma in Journalism from Bhartiya Vidya Bhawan, Delhi. Down the line, she completed her internship with National Herald Newspaper successfully,, and went on to Join Mainline Business daily, Business Standard. She also dabbled in image management and brand consultancy. She is a prolific writer on lifestyle entertainment, branding, lifestyle, travel, and politics.
Contact her at [email protected]