Empowering Kashmiri Artisans through Hands of Gold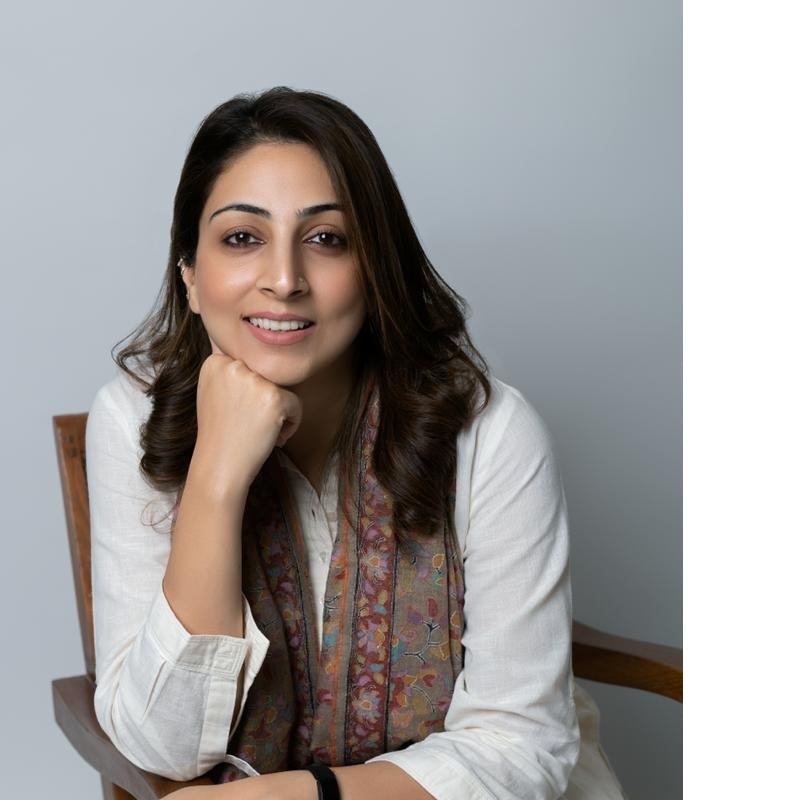 Prepare to embark on the awe-inspiring journey of a women entrepreneur as we delve into the life and vision of Sadaf Syed, the visionary founder of 'Hands of Gold', in an exclusive interview.
Sadaf's story is one of inspiration and determination. She has tirelessly worked to showcase Kashmir's unparalleled beauty to the world and empower Kashmiri artisans.
View this post on Instagram
Through her dynamic leadership and entrepreneurial journey, she has nurtured her brand from its humble beginnings and propelled it to extraordinary heights. Her innate attention to detail and entrepreneurial spirit radiates through every facet of the brand. This also is a testament to Kashmir's rich culture and exquisite craftsmanship.
Her brand stands as a platform for empowering underappreciated Kashmiri artisans, granting them the opportunity to showcase their remarkable talents. It also allows them to connect with millions of homes worldwide. Sadaf's unwavering devotion to their cause have paved a path for these artisans to flourish and receive the recognition they truly deserve.
So, through this exclusive interview, we aim to shed light on the remarkable vision and unwavering commitment of Sadaf Syed, an entrepreneur who is reshaping Kashmiri craftsmanship, one masterpiece at a time.
Humble

beginnings

Hailing from the enchanting regions of Delhi, Pune, and Srinagar, this visionary soul embarked on a path less traveled. This was driven by a deep appreciation for tradition and culture. With a diverse background in PR and Marketing, she heeded destiny's call and responded to her true calling. "I responded to my calling to become a cultural entrepreneur.

I began my journey with a quest for proficient Karigars for paper mache who carved with their hands of gold but ,were seldom seen. After an interval, I got hold of the finest of them and eventually started Hands of Gold with paper mache and later with edibles from Kashmir. Last December, I also started an apparel brand called Maizah by Hands of Gold. This brand features an exquisite work of tilla and embroidery which is the quintessence of Kashmir's cultural fabric," Sadaf shares.

Her journey was certainly not a cakewalk since its inception, but she gradually succeeded. "Regardless of gender, all entrepreneurs encounter initial challenges. At the beginning, self-doubt lingers in the back of one's mind and gaps in knowledge often lead to delays. Occasionally, even those within your social circle may perceive your startup as merely an extension of your hobby, which is another mental block. To add to it, women entrepreneurs often must work extra hard to establish their position in the entrepreneurial realm. This makes the journey even more challenging," she explains.
A
'Cultural' Entrepreneur
When asked about what inspired her to start her business selling organic products while promoting local artisans and craftsmanship, she elaborates, "The distressing condition of the mispriced Kashmiri artisans in a long supply chain prompted me to bring together a diverse chain of craftsmen, customers, and the business promoters under one single brand. This entrepreneurial endeavor of mine aimed for an integral growth of the cluster and profitability to one and all, by its commitment to preserve the ancient Kashmiri artforms and make it relevant to contemporary consumers."
While emphasizing the authenticity of their organic products, Sadaf informs, "We have a vendor in Kashmir who sources the products for us, considering our primary criteria of quality and timely delivery." Delivering in the worst of scenarios, over time we have developed such thriving relationships with them that they are always seeking the finest for us.
Each day I work to augment my product line by building an exclusive supply chain for admirers of quality, purity, and purpose. This helps the underappreciated Kashmiri artisans reach millions of hearts."
Practicing

sustainability and ethical practices
View this post on Instagram
"We are a 'Made in Kashmir' brand, and we source everything from Kashmir. No artificial preservatives or machine is used in the manufacture of the product. Our products are as true to their Kashmiri origin as possible. We prioritize sourcing organic ingredients or products from local or certified sustainable suppliers.
This helps reduce transportation emissions and supports local communities while promoting sustainable handmade practices. While promoting sustainable products we have also tried introducing sustainable packing options and we ensure that none of our edibles are animal tested and are cruelty free," Sadaf highlights.
She further adds, "It is imperative for handmade businesses to assess their resources and choose initiatives that align with their values and have a meaningful impact on the local community. For us, ensuring fair wages and safe working conditions for employees or artisans involved in the business's supply chain and supporting fair trade principles helps uplift communities and promotes ethical practices within the industry."
View this post on Instagram
A long way to
Go!
In the next five years, Sadaf is looking at opening a store in the capital. This is so that people have more access to the feel of their products, especially the finest wool and wearables from Kashmir.
"We are also outlining possible strategic collaborations with brands across the country as an opportunity to showcase Kashmir's craft in every state. In addition, we are strengthening our online presence and working towards a stronger online business model. We wish Hands of Gold to become synonymous with Kashmir; when someone thinks of Kashmir, they think of Hands of Gold," she concludes.
Quick Takes:
HOP ; With summer arriving, people often seek refreshing and healthy alternatives to beat the heat. How do your organic teas contribute to a healthy lifestyle during the summer months?
Our edible range consists of great honey variants that add health to your summer coolers like iced tea, lemon tea and peach tea.
Our premix kahwa is an excellent way to add freshness to a rainy day in summer. Our summer coolant Gulkand is made with Kashmir's aromatic spring rose, which is a master product! Adding it to your summer beverage or portioning it in your regular diet is a pleasant rejuvenation.
HOP: What advice would you give to aspiring women entrepreneurs interested in starting a business in the organic products industry and promoting local artisans?
As an entrepreneur you need to be confident of the journey you are about to start and not give up when setbacks occur. Setbacks are a part of the journey and one can only learn from them.
Another effective way to begin and stay in the journey is to gain as much knowledge as possible. This could be through short online courses, reading up on industry reports and case studies, joining networking and industry forums etc.
Preparing a detailed business plan and setting timelines for it is often overlooked. The notion of 'taking each day as it comes' may not work always. Having a plan saves time and effort and gives you direction.
https://www.highonpersona.com/an-influencers-guide-to-success/
UP NEXT: CLICK THE LINK BELOW TO WATCH THE INTERVIEW WITH ZAHRA JANI, AN INSPIRING LIFESTYLE & PARENTING INFLUENCER.
https://www.highonpersona.com/bigg-boss-15-contestant-karan-kundrra/