I don't want to be engulfed in the rat race: Karan Kundrra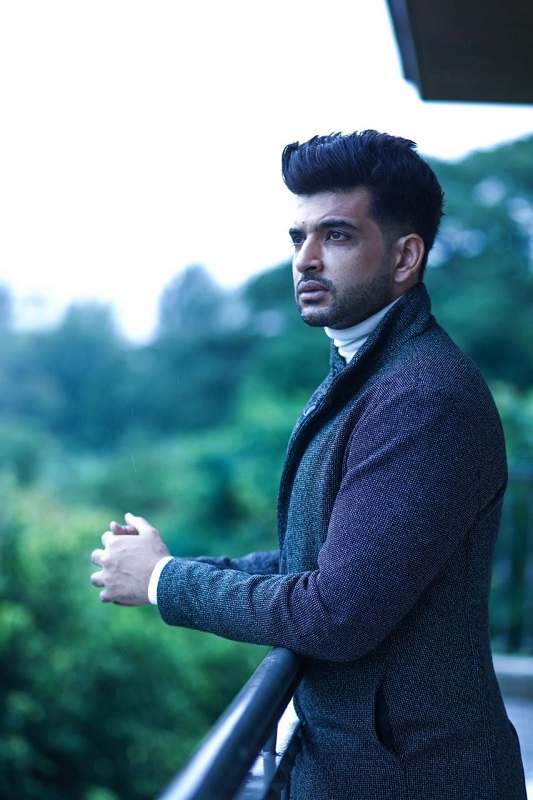 Despite his joyous and fun loving nature, actor Karan Kundrra has a measured take on life, he makes calculated moves and takes clear headed decisions, The playfulness that he has in his nature does not undermine or conflict with his balanced life, he has good judgement and makes decisions with promptitude, and we can clearly see this side of his personality from the Big Boss house. And, recently In Bigg Boss House his characteristics were matched with Wolf, an animal known for being fearless, strong and a leader who never surrenders.
His career includes many ups and downs, as well as controversies, but he has endured them with a tenacious and resilient attitude. In his own words he admits,"I am very ambitious but I don't want to be engulfed in the rat race. I always feel it is the journey and not the destination. I have seen quite ups and downs in the industry, and I am glad I am balanced that way. I'm a typical Punjabi boy, flamboyant and pretty chill. My circle is filled with happy people. I laugh, party, and work very hard."
Just before he entered the Bigg Boss house, we interviewed him and asked what else keeps him busy in addition to Bigg Boss and what he has planned in the future. Karan's life has been riddled with controversies in the past, but he manages to combat them with ease.Controversies continue to chase him inside the house too and his comments and actions are keeping him on the trending list .It was a pleasure to have the opportunity to chat with Karan. During our one-hour long interaction, I found him to be a decent and refined person with an air of gentlemanliness. I tried to make the most of this time by asking questions and uncovering the details of different stages of his career. Following are some excerpts from our conversation:


Q. What are you working on at the moment and what's on the horizon?
There has been much traveling for work following a very busy period. I have recently ended a video shoot for the song in Shimla, and meetings in Chandigarh were wrapped up as well. In addition to doing a song with Afsana Khan, we just finished another song with Mannat, of Long Lachi fame. Afterwards, I was in Delhi for an event. I've done a lot of things that are incredible. After a grueling two and a half years for actors, they have begun to work and shoot without a third wave of competition. In addition to that, we are looking at OTT platforms for some shows. One of my films will be released soon, and it features Anil Kapoor and Ileana D'Cruz. I am very excited for the film. I am looking forward to joining the Mubarakan team again. I am also eager to enter the Bigg Boss house now. 

Q.Having worked with Anil Kapoor again and reliving the camaraderie with previous cast members, how has it been?

The entire cast of Mubarakan is not present in this film; there is Anil Kapoor, Ileana D'Cruz, and co-director Pawan Luthra. Also there is Neeta Ji, who is now playing Randeep Hooda's mother. It is an absolute delight to work with Anil Sir, who happens to be a favorite actor of mine. On and off set, there is a lot of excitement, so much positive energy when Anil sir is there. Moments like these are very special and exciting ones. It is a pleasure to be around him, he is incredibly inspiring. I recall shooting an important scene with him and suddenly that scene of Mr India flashes back to my mind; Anil Kapoor, being a terrific actor and handsome and stylish, saw it and said let's do it fantastically. The most important thing I learned from him was that when you're on screen, you ought to put life in that character and forget everything  justifying the role. There was a scene in which I was the boss, and he was my employee, and I had to shout and scold him. I was pretty nervous since it was Anil Kapoor standing in front of me, and when the director said action, I did it, but it was kind of an okay shot. Then, Anil sir told me I was your employer on screen, and I ought to be treated like a boss, scolding me as needed. In real life, I am Anil Kapoor, but we must embrace who we are onscreen, and there is nothing to be afraid of. Afterwards, we gave it another shot, and the result was amazing. I admire him so much for his kindness and humility perhaps because of this reason too.
Q. How many times did you have to retake the shot?
Retaking was not the issue; instead, energy was. Anees Sir was okay, but the fact that Anil Sir went beyond his comfort level, talking to me and saying we'll redo the shot, saying he'll give a better try. I was surprised by Anil Sir's candor and willingness to say we'll retake the shot.
Q. My question may sound cliche to you but for the audience's interest, tell us more about the time before you started acting, what propelled you into the world of acting?
As a matter of fact, I had no great desire to enter this field. I was in Punjab and was working with doctors.

Suddenly, I found myself participating in Mr India, and around the time Facebook had just bloomed. I saw Ekta Kapoor's ID through a mutual friend and sent her a message. She saw some of my photos from my portfolio at Mr India.  I received a call from her office, which at first I thought was spam because that is what I was being told too. Things changed overnight for me when I started shooting my show, which became an overnight sensation and became popular. In spite of my desire to get back to my business, something or the other kept happening on the front of show business and I eventually accepted it and later I could not resist.
Q. In addition to television serials, the dynamics of the entertainment industry is changing rapidly. With the onset of Pandemic, the rise of OTT platforms have reached another level outshining other media. What is your take on it, and how do you see yourself in it?

Yes, I think you have rightly said it very rightly that OTT has outshined, but transition has started happening a few years back, and so you know there was a time when you would release a film n give satellite rights and  After the movie is released, you sign a contract with satellite media, which occurred with one of my movies, 1921- we marked it with Reliance. I followed that up with a critically acclaimed film. It wasn't released theatrically, I shot a film with Alankrita Shrivastava, I did a film with Bhumi, Vikrant Massey, that was one film that didn't release on theatres but Netflix picked it up and it did really well. I did two shows for Alt Balaji, one of them being the biggest show of Balaji. Yet, I'm not saying that I won't do television considering my roots lie there. OTT has been pushing itself to the forefront, but now we can cater to our audience and create content they are interested in. Old things endure even after new ones come along, and new things only gain in value. With OTT, so many talented actors have blossomed and many careers have been restored. But ultimately, the consumer is king.
Q. There are a lot of projects you are working on, such as television shows, web shows, and movies. In which arena do you feel the most challenged and enjoyed working?

It's hard to argue that television is the ultimate challenging job when it comes to physical hard work,  since you show and create content for half an hour every day. It takes a lot of hard work, extra hours, sleepless nights, creativity and things need to be perfect. That is the challenge for us. The directors, actors, screenplay writers, everybody works hard to create that content and then there is this constant pressure of TRP too. You can't really plan television shows or change many locations too, like in the case of webshows where we know that the show is going to be shot in different locations. Moreover OTT is genre specific with a dedicated audience for every genre, it's like if you want chinese food you will get chinese food only. Whereas Television is being watched together by the family , irrespective of their preferences for different genres they are watching the show, it's like a buffet which some would like and some would not like hence its very difficult for chefs also to please everyone With OTT we know what we are making and we stick to concept whereas with TV you have to change things according to TRP trend too.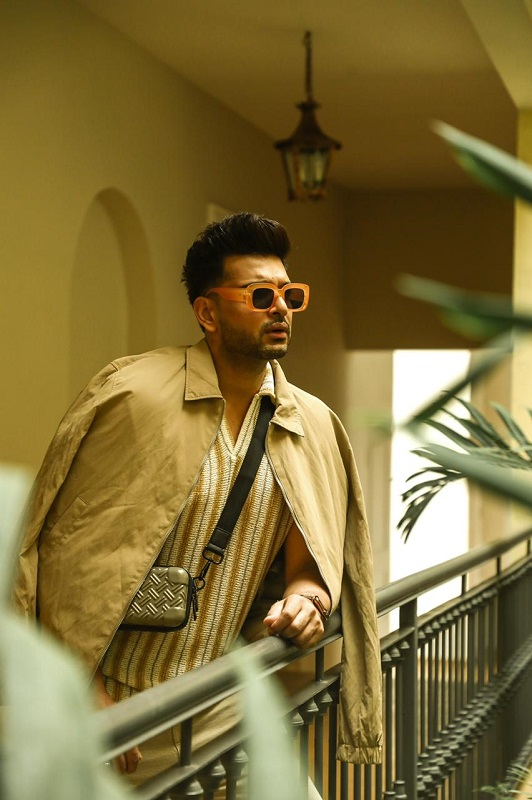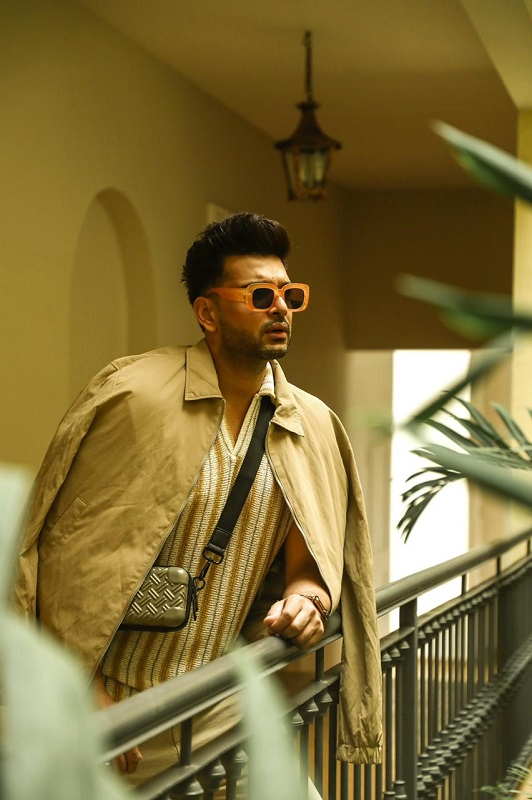 Q. There was a time when you said television content doesn't give much scope for creative content. So how do you hold to your opinion now?
Yes, I do. Television caters for a lot of people serving a lot of people at a particular time. People on OTT platforms know the genre and what it is about. However, television content needs to cater throughout the country, so it is very challenging. OTT is more genre-specific.  Since we have to cater to the needs of all people, we have certain restrictions and also care about TRP.
Q. Will we ever be able to see much of you on television shows, web shows or music videos?
Generally, I don't plan things this way. One month ago, I wrapped up a TV show. The process of shooting music videos is enjoyable to me. It is fun, you get to travel and dance. I don't know, it depends. There will be new content and planning soon. I'd like to do something challenging. Sometimes I attend ten meetings and still am skeptical, but sometimes I know what I want after one meeting. I'm looking for content on that platform all the time.
Q. We've seen your fun-loving side as a person. How would you describe your personality or persona?

I am a typical Punjabi Boy. I am flamboyant. I enjoy life and don't believe in something I don't need. I love my family and my childhood friends. I am pretty chill. I like to meet new people. I surround myself with happy people. I party, laugh and work extremely hard. Quite ambitious, but I don't want to be engulfed in the rat race. I always feel it is the journey and not the destination. I have seen quite ups and downs in the industry, and I am glad I am balanced that way.
Q. How did the pandemic influence your perspective on life?
I think it has given a significant shift in how we see things. I have grown extremely close to my family. My parents are in Punjab, and my sisters are in the US and Canada. Before Pandemic, we used to meet like once a year. Now, we meet at least twice a year. The importance of family and that reality check was something I got. We usually lie in a  bubble full of pressure, but meeting with family gives you a reality check on life. Pandemic proved to be a depressing time, but I am glad I came close to my family, getting a sense of essential life. 
Q. What is your definition of luxury? After the Pandemic, do you still believe in a life of luxury or contentment?
You should strike a balance between living a life of contentment and living a life of luxury. When it comes to cars, bling, and traveling, I like it all. You work hard to live the life you want.  In addition to being able to travel, I also enjoy being in charge of my life. The defining factor of success isn't a car.  If I work hard for it, I deserve it. However, it is not the source of my happiness. I am content eating food that is made by my mom. I am pretty sorted that way. My father used to say deserve and desire.
Q. Where have you traveled post lockdown or before lockdown?
Before the lockdown, I went to Egypt, which is a magical place. I went to the United States to visit my family in the middle of a lockdown since everybody was free. I spent some time in New York. I traveled to Dubai for a shoot, Manglore for a friend's wedding. I also spent some time in Miami. Traveling to a new location is also more fun for me than going to a place I've been before. Seeing new cultures is one of my favorite things to do.
Q. Where are your five most frequent hangout spots in Mumbai?
 In terms of food, Mumbai isn't as impressive as Delhi, honestly. Normally, I go to Soho house for workout, and socializing. To me, it's the best place to hang out.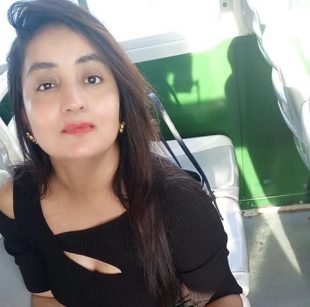 She has been there and done that. After graduating from Delhi University, she completed her diploma in Journalism from Bhartiya Vidya Bhawan, Delhi. Down the line, she completed her internship with National Herald Newspaper successfully,, and went on to Join Mainline Business daily, Business Standard. She also dabbled in image management and brand consultancy. She is a prolific writer on lifestyle entertainment, branding, lifestyle, travel, and politics.
Contact her at [email protected]