Chitranshi Dhyani Talks About Her Rise to Fame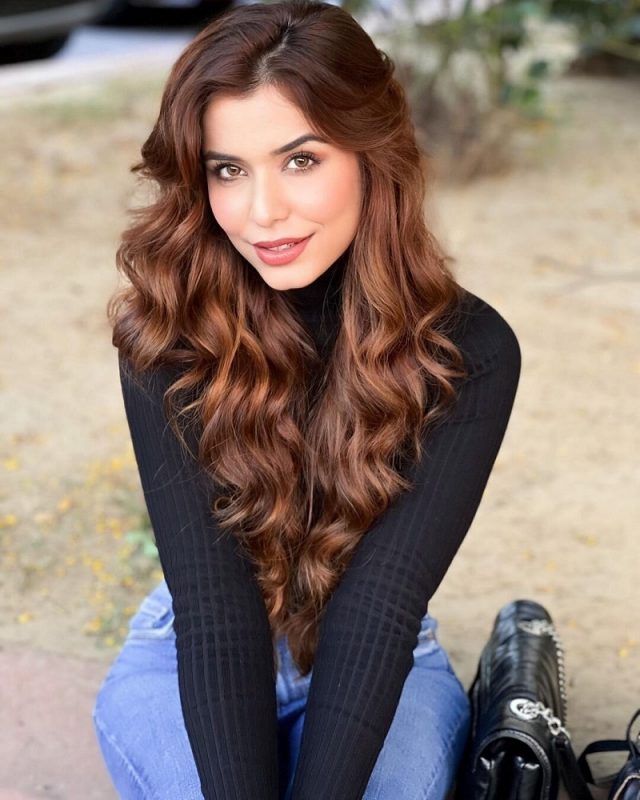 Chitranshi Dhyani's Talents as actor singer & content creator are Limitless
As a multifaceted personality, Chitranshi Dhyani wears hats that entitle her to be a singer, actress and digital content creator at the same time. She has successfully demonstrated her ability to be a creative juggler by taking on different roles and exploring various avenues.
She can draw on her experience in different verticals and apply it to her current projects. This gives her a distinct perspective and allows her to stand out in the crowded entertainment industry.
It is through this detailed interview with Chitranshi that we tried to gain an understanding of how she is able to succeed in all of these completely different verticals. This applies to all areas ranging from music to acting to content creation where she showcases her impressive range of talent and creativity. Besides the above mentioned, we also spoke to her about the secrets to looking beautiful and staying natural, maintaining a healthy lifestyle, and striking a balance between work and personal life.
Barkha Arora, Editor, High on Persona and Richa Agarwal, Beauty Consultant, High on Persona spoke to Chitranshi at length on issues pertaining with her work and lifestyle. You can watch the complete interview by clicking the following link and check out excerpts here.
HOP: Let me begin by asking you what is keeping you busy these days?
I am working on a few projects that are lined up. However, I can't reveal all the details about them at this time since I am not allowed to disclose them at the moment.
In spite of that, I am currently working on a few music videos. We are going to release these amazing videos very soon after I have recorded two or three songs. They are sure to be a big hit with the audience and my fans.
HOP: I am sure. How would you describe the journey of your career so far? Could you tell us a little bit about it? And could you tell us a bit about "Shaqui Balma?" What is it? I saw this very intriguing poster on Instagram and I was intrigued to know about it?
We released a poster for Shaqui Balma, It was a teaser poster that people loved. Because of that one poster. I don't know if you've seen that poster we launched on my birthday and people loved it immensely because that avatar of me. I was wearing a white dress and a very gorgeous sexy white dress. We were working on the shoot and we wanted Salman Yusuf Khan to be there.This is because he's a fantastic dancer and everybody loves him. He's a very famous face. We got connected and then shot this in Chandigarh. You know, this was this shot where I had to dance in the rain and the temperature was around three degrees The weather was chilly, rainy, and the dance shoot happened for the song.
That was a big turning point in my career. We shot more songs and videos and even posted that. As for my acting career, I started my career in 2016, I did English honors from Kirori Mal college and that year itself was a life-changing year. I began acting in a YouTube channel. It was Amit Badanas of course. He is a big name these days.
It was a pleasure to start my career with him. Our videos crossed 50 million views in just two or three days on Facebook. It was tough for me to return to college because everyone recognized me and that feeling was very new to me. Hence in 2016, I started my acting career and then I received numerous music videos as a model. Of course I sang in those days as well but not professionally. I used to act professionally.
View this post on Instagram
HOP: Could you tell me what you like the most? Acting, singing or content creation??
It's a very tough question actually. You should include another thing in this. I'm a professionally trained dancer and classical singer. As an artist, I enjoy creating a perfect balance between all genres.
HOP: You have also created content digitally. Could you briefly tell us about your role as a digital creator and what kind of content you like to create?
So I am very transparent on social media. As long as I like what I feel, I put it there. If I want to dance I dance and if I feel something is not right then I talk about it. I'm very transparent when sharing content on social media. If there is a product that I genuinely like and love I don't mind putting it even if I am not paid for it. Lot of content creators post paid content but to be truthful I want to be upfront because I genuinely want people to use high-quality products and follow ethical practices. Being transparent, focused, and vocal is very key if you want to be a successful digital creator.
View this post on Instagram
HOP : How do you feel about the current trend of overusing content on social media? There are all kinds of creators who create content and post all kinds of content. How do you see this going in the future and what are your thoughts on it?
As well, I mentioned in my last interview that nowadays getting fame is very easy with social media. You put up one video and you get views, and you get famous people will recognize you. And there are people who are actually talented and showcase their talent on social media. There are people who put anything and everything on and you know what I am talking about. However, the challenge lies in maintaining fame, and ensuring that you consistently post creative and engaging content that keeps people hooked on social media.
https://www.highonpersona.com/mrunal-thakur-the-girl-with-the-midas-touch/
Continue Watching High on Persona on Youtube.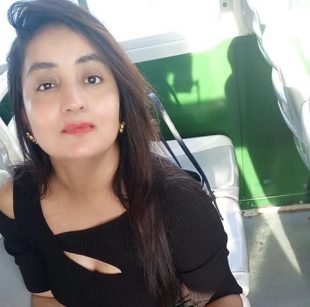 She has been there and done that. After graduating from Delhi University, she completed her diploma in Journalism from Bhartiya Vidya Bhawan, Delhi. Down the line, she completed her internship with National Herald Newspaper successfully,, and went on to Join Mainline Business daily, Business Standard. She also dabbled in image management and brand consultancy. She is a prolific writer on lifestyle entertainment, branding, lifestyle, travel, and politics.
Contact her at [email protected]