Bady Boy's star cast get overwhelmed by the positive response from fans in Delhi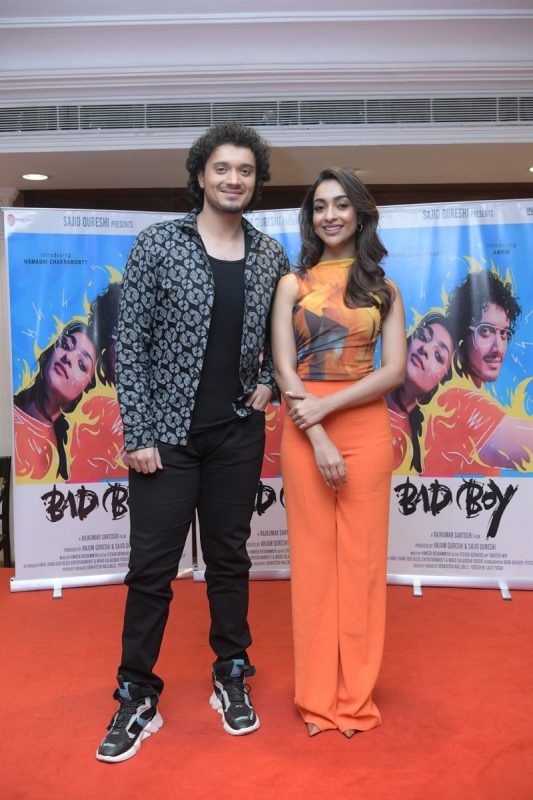 Namashi Chakraborty and Amrin garner unprecedented fanfare and enthusiasm during the promotional tour of their upcoming movie "Bad Boy"
Namashi Chakraborty ( Mithun Chakraborty's son ) and Amrin starrer Bad Boy has garnered tremendous praise and appreciation since the film trailer came out. To add to the fanfare, the duo is now out on a promotional tour, visiting multiple cities and engaging with the fans. In these cities, they have been visiting multiple locations, holding press interactions and attending fan events, further intensifying the buzz surrounding the film. Their tour has been creating a huge amount of anticipation among fans and media alike, making Bad Boy one of the most highly anticipated films of the year. Fans have been eagerly waiting for the film's release, and the promotional tour has only increased the excitement.
Due to its stellar starcast and appealing storyline in its trailer, audiences were extremely eager to see the upcoming romantic drama. Even the critics were impressed with the teaser of the film, claiming that it had all the makings of a great movie. The anticipation for the film reached its peak as its release date approaches.
This Friday, 28th April 2023, is the release date for the film, produced by Sajid Qureshi and Anjum Qureshi. In terms of promotion, the film's makers have not spared any effort. In close proximity to the release date of their film, Namashi Chakraborty and Amrin traveled to Delhi after visiting Hyderabad, Kolkata, Varanasi, Patna, and Indore. The makers are clearly doing everything possible to ensure the success of the film, giving it the attention it deserves. It's certainly a movie to watch with its star cast traveling to many cities and the makers investing so much time and effort into its promotion.