Take the plunge – Burgers here are all about innovation, variety & taste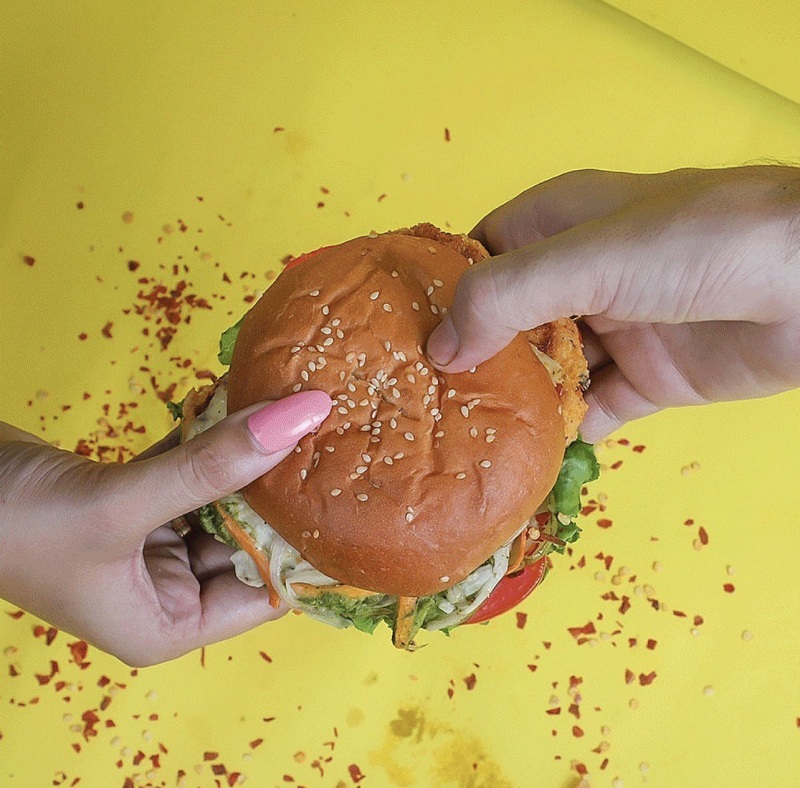 Food Review: Burger Rush, New Friends Colony, New Delhi
' Burgers are mundane, unhealthy and offer the same flavors, Let's order something more exciting, with a variety of flavors and textures that will tantalize our taste buds!', Well if you have also been avoiding to order the handy Burgers because of these reasons you will have to reconsider and make the most of the delicious burgers delivered right to your doorstep now ! Moreover, It was after we ordered a variety of burgers from 'Burger Rush' that we came to this conclusion, we were simply amazed with the vast variety, options, and enticing offerings that 'Burger Rush' was able to provide.
We can safely say that you can now enjoy the flavors and convenience of Burgers without compromising on the nutritional value. Experience a complete transformation of your palate with Burger Rush's unique delicacies, providing you with a tasteful yet healthy journey.
Burger Rush has gone a step further by providing its customers the choice to have their Burgers made with grilled patties, guaranteeing a healthier and more delicious meal with every order. However, to begin our culinary journey we ordered for Chicken Burger Angry Bird – this had a chicken patty laid on bed of assorted pickled veggies, spicy sauce and caramelized onions.  The chicken patty was succulent and juicy, and the spicy sauce provided the perfect zing. The pickled veggies added a crunchy texture to the burger. The Burger Rush experience was a total delight! The presentation of the burger was excellent, and the portion size was just right. The combination of flavors was amazing, and I would definitely recommend this burger to anyone looking for a tasty snack.
We also ordered for Chicken and mushroom burger that turned out to be juicy chicken patty topped with creamy grilled mushrooms and onions, cheese and sunny side up with fried egg. Served on a toasted sesame seed bun, this burger will be sure to satisfy your hunger. A side of fries or onion rings makes the perfect addition to this delicious meal. The combination of flavors is perfect, and the textures of the chicken, mushrooms and cheese are amazing. The addition of the sunny side up egg adds a unique flavor and richness that you won't find in any other burger. This is the perfect meal for a lunch or dinner. The toasted bun adds a crunch and smoky flavor that complements the other ingredients. The combination of flavors makes this burger truly unique and unforgettable. It's an experience you won't soon forget.
Next from the menu for us was Mutton Burger – The lamb and we are glad that we ordered this one too. This had a filling of grilled juicy mutton patty, coleslaw, caramelized onions and topped with fried egg.  The combination of the savory mutton patty, the sweetness of the caramelized onions, and the creamy coleslaw created a truly unique flavor. The addition of the fried egg added a rich texture and protein that makes this burger a complete meal.
Our feast continued with mushroom Burger that had thinly sliced mushrooms that were soaked in marination and mixed with truffle oil before being grilled and filled as a patty.  The marination and truffle oil bring out the flavor of the mushroom, while the caramelized onions add a sweet and Savoury flavor to the burger. The combination of these ingredients creates a delicious and unique burger. The bun was light and fluffy, providing the perfect accompaniment to the patty and onions. The burger was crispy, flavorful and delicious. It was an instant hit with everyone who tried it.
In addition to relishing the feast of Burgers we could not resist ordering Garden Fresh Pizza from Burger Rush and personally I loved pizza the most. The thin crust pizza loaded with mozzarella cheese and topped with olives, bell peppers and onions had the combination of crunchy and soft textures, along with the Savoury flavors. Adding a touch of garlic and oregano gave the pizza an extra kick of flavor, making it an even bigger hit with everyone who tried it! The pizza was cooked to perfection, with a light and crispy crust that was cooked through without being burnt.
Additionally, the menu boasted of wide variety of burgers including peri peri, mushroom delight, and shroom delight, the veg Hawaiian, the truffle mushroom, veg supreme, Indian touch paneer burger, The Aladdin burger which offered Middle eastern flavor with falafel patty, humus, tzatzikis sauce and pickles, Mr Cheeseburger, there was also the option to create your own burger with a choice of patty and bread. You can choose from a variety of toppings, sauces and sides to customize the burger. The options are endless, and you can have a burger that suits your taste buds. For those looking for something a bit more adventurous, the restaurant also offers excellent varieties like Angry Bird Burger, BTS Burger, Rush special Burger and huge line of nonveg Burgers. These burgers feature unique combinations of flavors and ingredients that are sure to tantalize the taste buds. We saw other delectables on the menu as well and decided to order those next time, but for now, we only wanted to savor the flavor of Burgers. To briefly mention about other delectables they were as wide as burgers. They were pizzas, pastas, desserts and salads. All looked appetizing, and we were looking forward to tasting them another day.
Burger Rush, New Friends Colony, Delhi, follows the cloud kitchen model, meaning that all orders are made to order and delivered directly to the customer. This ensures that the burgers are made with the freshest ingredients and served hot and delicious.Let Burger Rush be your go-to spot for delicious burgers with a healthier twist! Although the Burgers were slightly overpriced, we found the taste, promptness of service and very premium packaging to make the price worth going for. We could see the value for our money, as the fantastic taste, quick service, and stylish packaging were all top-notch.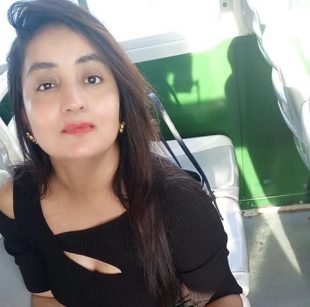 She has been there and done that. After graduating from Delhi University, she completed her diploma in Journalism from Bhartiya Vidya Bhawan, Delhi. Down the line, she completed her internship with National Herald Newspaper successfully,, and went on to Join Mainline Business daily, Business Standard. She also dabbled in image management and brand consultancy. She is a prolific writer on lifestyle entertainment, branding, lifestyle, travel, and politics.
Contact her at [email protected]