Year Ender 2021: Most laudable performances of the year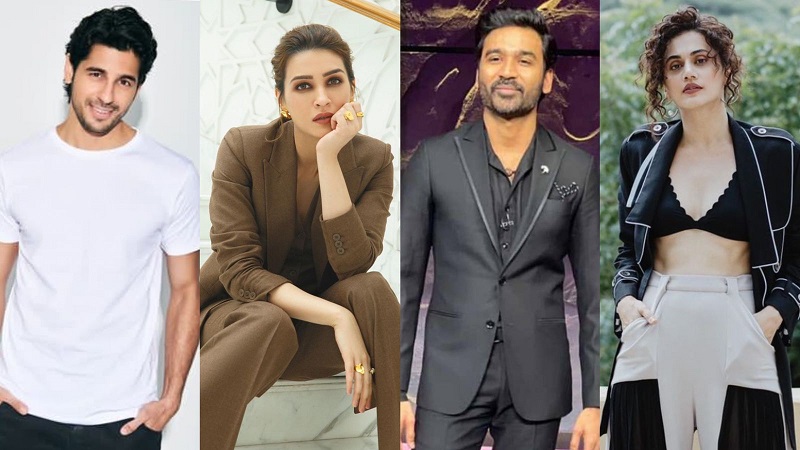 With multiple high-profile movies being released digitally combined with an ease of theatrical releases, the year saw some impressive performances that garnered praise and appreciation across a wide range of content. Audiences were captivated by the young actors who drove the content for 2021, High on Persona has complied list of its super performers who left us spellbound with their remarkable performances and remained most laudable in the year 2021.
Amitabh Bachchan
View this post on Instagram
Since Saat Hindustani, in 1969 Indian action film, to 2021's Chehre, this cinematic legend has dominated histrionics and portrayals of vivid emotions. He is far superior to anyone else when it comes to portraying any character, however simple or complex it may be. Rumi Jaffrey's powerful drama 'Chehre' featured a stirring performance by the angry old man who elevated the story without overshadowing the other top actors.  
Abhishek Bachchan
View this post on Instagram
I have been in awe of Abhishek Bachchan ever since I saw Ramgopal Verma's Sarkar Raj and always believed he would go a long way because he has a lot of hidden potential. Seeing him as an aspirational and impulsive Gujrati Stockbroker from Dalaal Street was captivating for everyone watching "Big Bull', as he demonstrated ambition and tenacity through his demeanor and deeds, along with his boundless energy, while on his journey to become super-rich and king of Dalaal Street. Neither his father, the legend of Bollywood Amitabh Bachchan, nor his mother, Jaya Bachchan, could contain their excitement as they watched the film for the fourth time. Abhishek, as a Gujarati stockbroker who knocked Dalaal Street flat,  as Hemant Shah was spot-on. There were several drawbacks to the movie, but his performance was exceptional throughout. 
Taapsee Pannu
View this post on Instagram
There were mixed reactions to the movie Haseen Dilruba, but the performance by Taapsee Pannu was like a repeat of a brilliant performance that seemed connected to her character, Taapsee's natural charisma, experimentation she exudes through different roles, and natural flair she displays are the qualities she possesses, and we look forward to seeing what she does next in 2022. 
Sidharth Malhotra
View this post on Instagram
In Shershaah, which depicts the bravery, sacrifice, and determination of martyr Vikram Batra, Sidharth Malhotra gave one of the best performances of his career, becoming one of the most loved and laudable actor of the year.

Kiara Advani
View this post on Instagram
She embodied elegance, innocent charm, and romanticism with her impeccable performance, turning Kirara Advani into an instant sensation. One of the most acclaimed characters , Kiara's Dimple Cheema struck a chord with the public due to her performance during the emotionally charged finale, earning her the title of fan favorite. 
Dhanush
View this post on Instagram
Dhanush, a star from the southern entertainment industry, simply won hearts in this Bollywood flick. It was a refreshing and flawless performance that had movie aficionados in awe. In Dhanush's own words, he worked hard on his character in a difficult film like Atrangi, the film has gotten wide acceptance and Dhanush has received accolades for playing a character who loves a girl who suffers from a mental disorder. His exemplary performance will remain memorable for sure, if only because of his ability to portray emotions with perfection and deliver dialogues on time.
Emraan Hashmi

View this post on Instagram
The Rumy Jafry's directorial venture mystery thriller, Chehre, which was released in theatres, was widely appreciated, Some praised the screenplay, others lauded Amitabh Bachchan's performance, yet another star who stole the spotlights was Emraan Hashmi, whose character was the focus of the storyline. His talent was displayed through good dialect, powerful expressions, as well as tone and movement, all while remaining natural, he did an excellent job. 

Kriti Sanon
View this post on Instagram
In addition to being an actor who makes her mark with content-based films, Kriti Sanon is well known for portraying a surrogate mother in the film Mimi. She stood out for her emotionally driven performance, gaining praise from all quarters.

Kartik Aaryan
View this post on Instagram
In a departure from the stereotype of his loverboy roles, Kartik Aaryan captivated viewers with his intense and compelling performance as Arjun Pathak in Dhamaka. In an acclaimed performance that impressed both audiences and critics, Kartik Aaryan has marked a new era in his career with Dhamaka. 


Aayush Sharma
View this post on Instagram
Aayush Sharma's remarkable transformation in 'Antim: The Final Truth' astonished the audience with both his physical and character aspects. Everyone was impressed by Aayush Sharma's multilayered character, which encompassed the love interests, gangsters, and the boy next door.

Radhika Madan
View this post on Instagram
A versatile performer without a doubt, Radhika Madan has carved her own niche with fascinating and interesting roles. For the first time, Radhika showed her glamorous side in Shiddat to get her name engraved on several awards. We are all enchanted by her portrayal of Didi.
We anticipate more impressive performances in the year ahead following an unforgettably memorable year.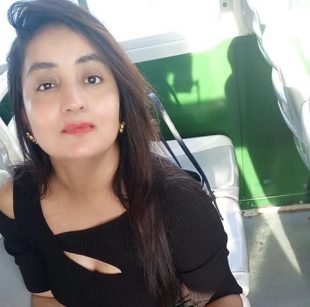 She has been there and done that. After graduating from Delhi University, she completed her diploma in Journalism from Bhartiya Vidya Bhawan, Delhi. Down the line, she completed her internship with National Herald Newspaper successfully,, and went on to Join Mainline Business daily, Business Standard. She also dabbled in image management and brand consultancy. She is a prolific writer on lifestyle entertainment, branding, lifestyle, travel, and politics.
Contact her at [email protected]