Women's Day Gifting Ideas: In honor of Women's Day, let's celebrate both empowerment and beauty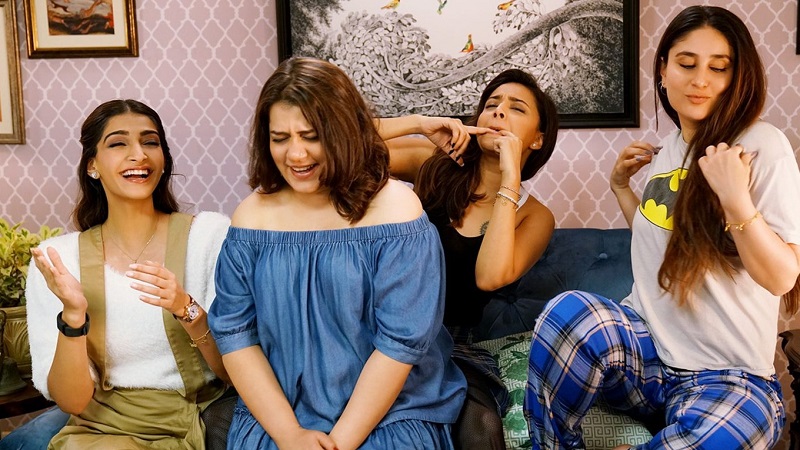 Every year as International Women's Day approaches, more and more voices are raised regarding issues affecting women. In addition, it goes without saying that many women are fully on board with these initiatives, and appreciate the fact that their voices are being raised and heard too.  
In fact, she greatly appreciates as well when a friend or family member gives her a gift to express their affection or appreciation on Women's Day, since sometimes it is better than just telling them that you care about her or you love her.
Therefore, it is only fitting that you do something similar on Women's Day, and gift her something memorable and thoughtful which they can cherish or treasure and something which will keep her delighted. Bring it on, it's their day. 
A gift that compliments her beauty is even better if it provides her with a product that enhances her beauty like a natural or organic beauty product, a skin care product to leave her skin looking radiant and youthful, a hair product to keep her beautiful locks looking lovely, a pair of sunglasses that keep her eyes protected from the sun, or a jewelry set that makes her feel more attractive or a watch that keeps her time more managed and in check. 
The following is a list of ideas that we have prepared for you, so you can get a variety of options for them. 

The style for millennial women that's timeless & classical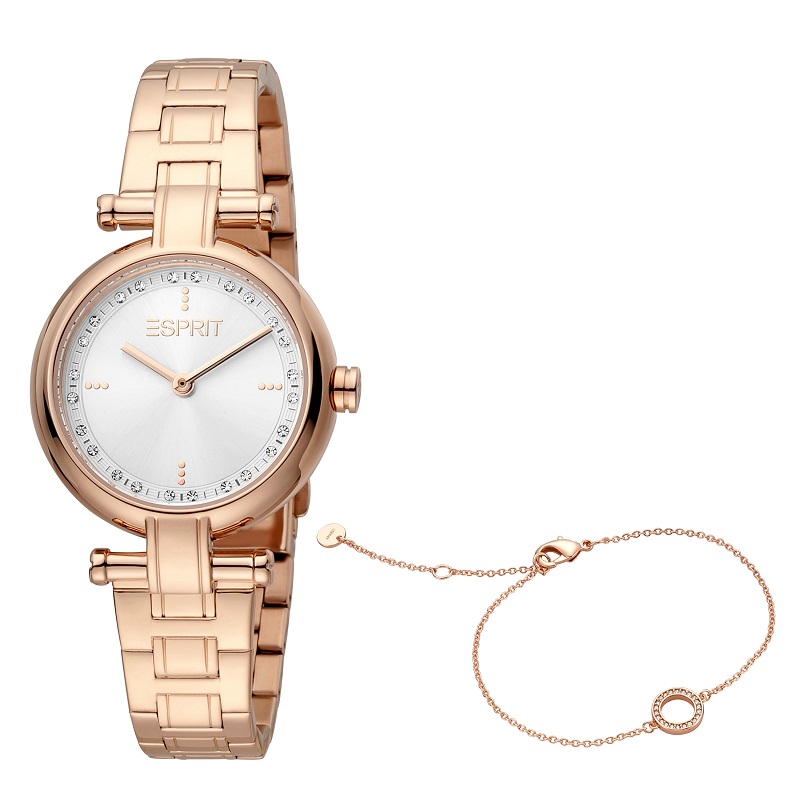 A timeless and stunning piece of the beautiful watch, like this one, is a perfect gift for millennial women who experience beauty and fashion as much as they do. Women of the millennial generation are passionate about both their careers and homes, they are ambitious and honest, they hold to their values, and they also possess a sense of style and sophistication. And this classy and elegant watch from Espirit enhances the beauty of these characteristics more. Espirit's exclusive collection ranges from edgy designs, exquisite Gold and Rose Gold leather belt dials, with mineral crystal lens, and stainless steel which is sleek and light. Available in vivid colors that gell perfectly with your wardrobe, Esprit has harnessed the excellence of technology and aesthetic design to bring the worlds of watches together in a way that reflects grace & refinement.
Celebrating womanhood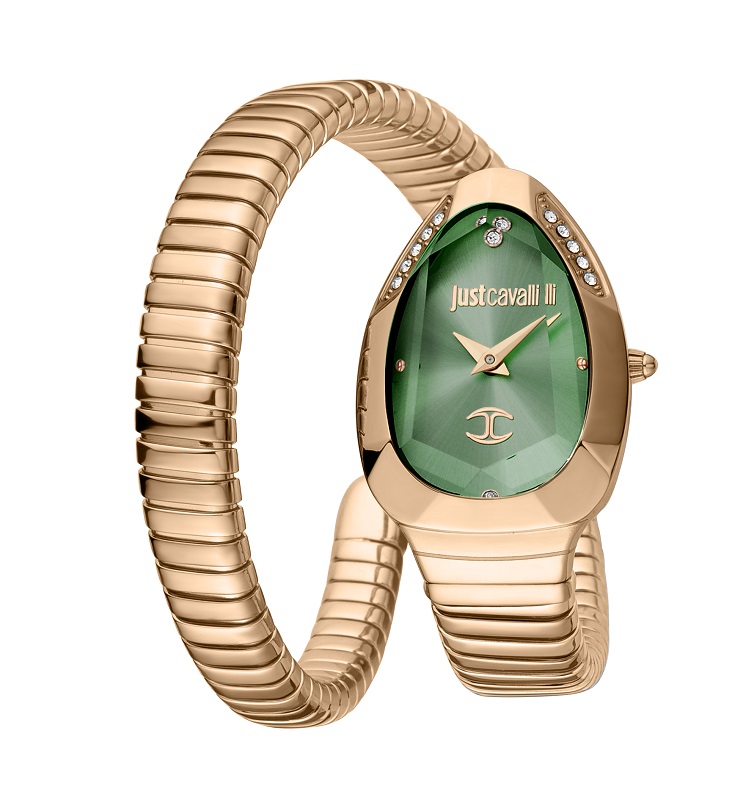 In honor of Women's Day, Just Cavalli celebrates the spirit and strength of women around the globe by releasing their Glam Chic Snake Collection. With the Italian brand, you get a classic mark of refinement that is suited to all women who want to stand out, who are fierce and who remain proud of their style. With Just Cavalli's new Animalia style, a woman looks more luxurious and alluring adding that timeless sophistication and perfection that they are known for.
Its stunning design & exceptional craftsmanship exemplify the ultimate elegance & feminine power. With pure grace, glamour, and a distinctive style, this watch marks an important moment in her evolution as a woman. This snake-pattern icon from Just Cavalli, with its double wrap-around straps which can be customized as desired. The designs are now available in Sea Blue, Gold, Rose Gold, Two-Tone Silver styles.
For Soothing her senses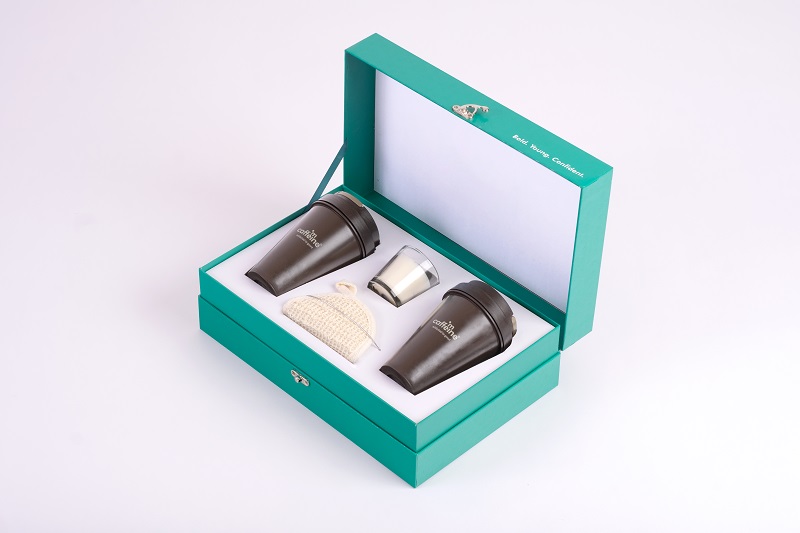 With its Coffee Date: Bathroom Edition Gift Kit, mcaffeine has unleashed India's first Coffee Body Wash in a coffee cup infused with coffee grounds, With this new kit, you can be sure that you'll be able to enjoy some steamy showers that will provide you with a sense of caffeine high. It includes Naked & Raw Coffee Body Wash, Espresso Coffee Body Wash & a Natural Loofah. The set also comes with a sensual and scented Soy Wax Coffee Candle designed to soothe your senses.
Energizing skin and soul, the body wash contains caffeine inside-out for an inside-out bathing experience.
To reverse signs of ageing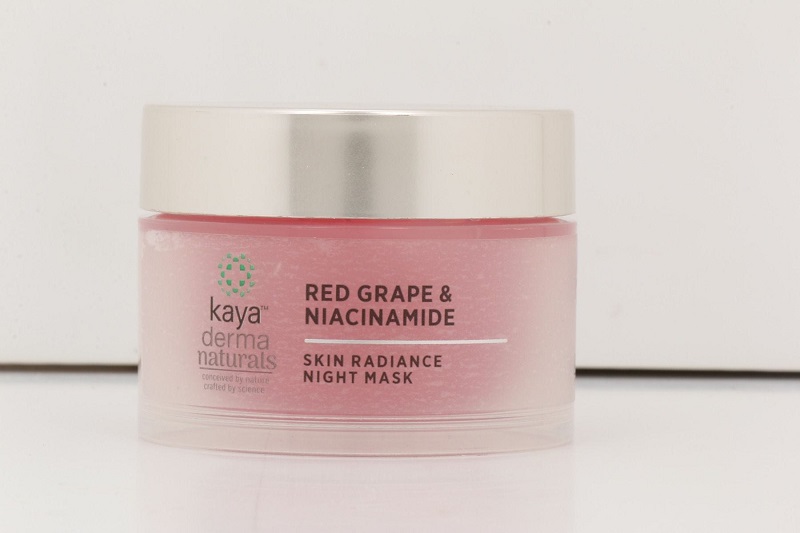 In the form of a facial gel, Kaya has introduced a night mask to reduce signs of ageing and improve the texture of the skin. Red Grape & Niacinamide Night Mask is a light & cool facial gel which contains natural extracts of Red grapes, Liquorice, & Manjishtha, leaving your skin radiant, moisturized, and supple after use. It contains Niacinamide, a form of vitamin B3 which improves the appearance of the skin, uneven skin tone, dullness, and fine lines and wrinkles. Red Grapes are rich in vitamin C and E, and they improve the texture of the skin and reduce the signs of aging. In conjunction with licorice and manjishtha, these antioxidants provide powerful anti-aging and skin-soothing properties, essential in treating hyperpigmentation and regulating oil production in the skin. In addition to being sulfate-free & paraben-free, it is also vegan. 
For the restoration of hair's health and luster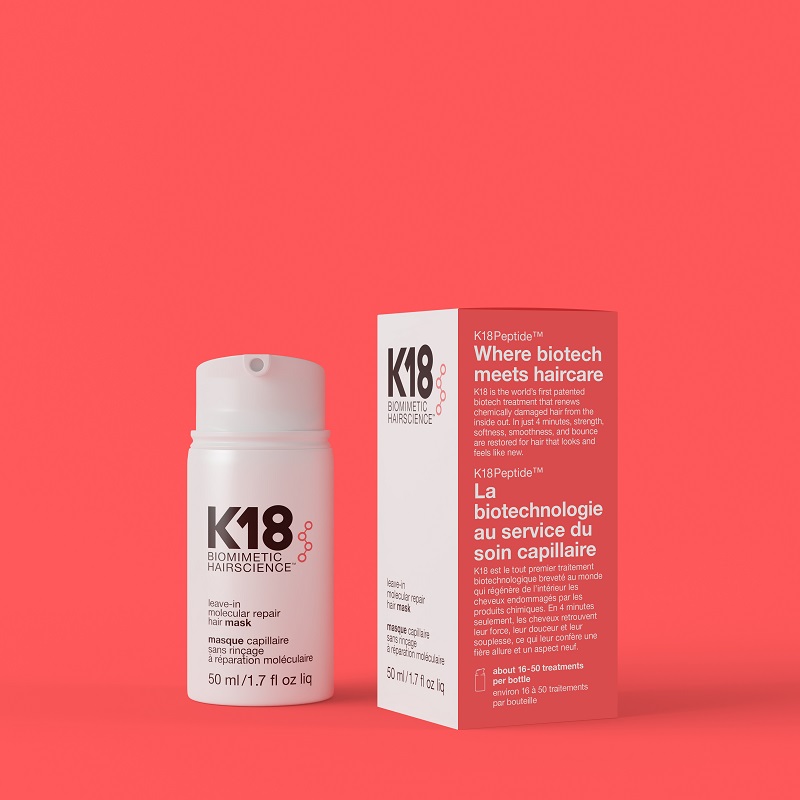 K18 an at-home Leave-in Molecular Repair Hair Mask (at-home) is suited for all hair types to reverse hair damage. By restoring the strength, softness, smoothness, and bounce to the hair, this patented peptide technology helps to repair damage caused by bleach, color, chemical services, and heat. In addition to being vegan, this product is also color safe, cruelty-free, and doesn't wash away with shampoo.

A complete lip care routine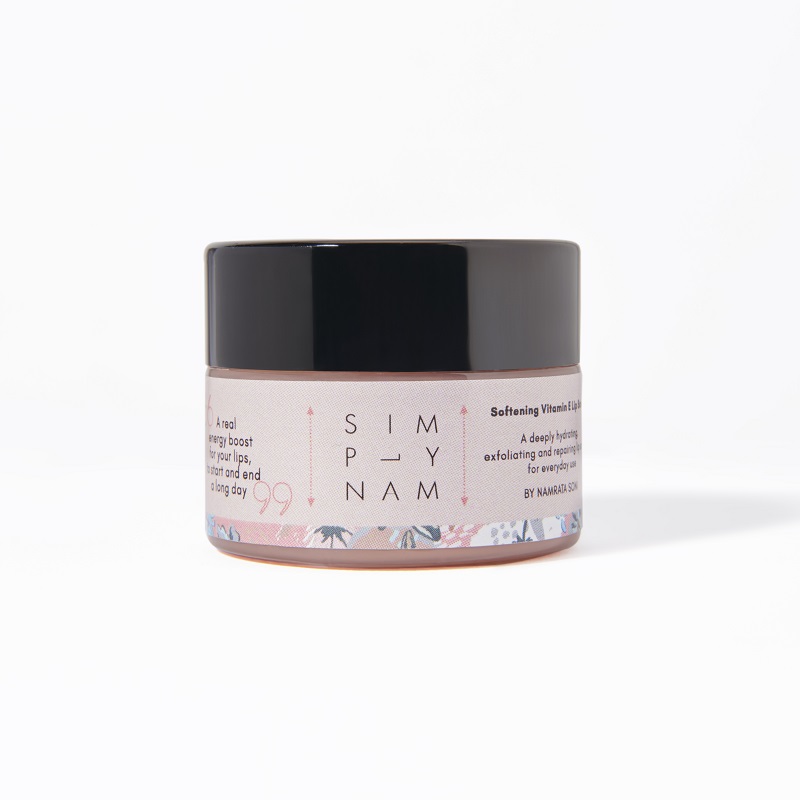 It is a unique range of lip care products from Simply Nam that will leave your lips hydrated, nourished, and non-drying, and combat the occurrence of dryness or flaking of the lips. The range includes a hydrating lip mask that contains Aloe Vera and Castor oil which gives your lips a smooth, supple feel before you apply matte lipstick. In addition to this, its lip scrub is formulated with Vitamin E and Sweet Almond Oil which are great for removing dead skin cells. This claims to enhance glow and cleanse stained lips. 
For the Curly Heads!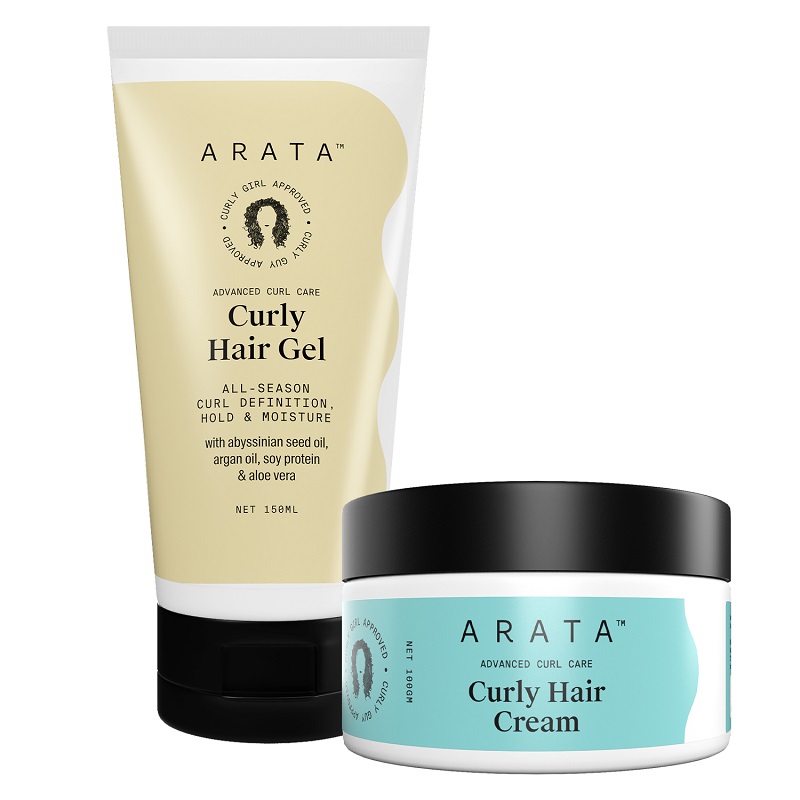 For giving her curls a soft definition Arata Advanced Curl Care Pro-Styling Combo creates definition with an enhanced moisture content that works together with a soft and natural hold for curls without turning them greasy or stiff.There is a CG approved sculpting solution consisting of a plant-based hair cream and hair gel combo that is intended to replace styling products that contain paraben-containing ingredients. The product enhances the performance of scrunching, smoothes flyaways, and gives you perfectly sculpted curls with a hint of shine. 
There has been a special combo pack from OxyGlow Cosmetics that includes both hair care products and skin care products specially created for Women's Day.

The OxyGlow Keratin Hair Mask and Keratin Shampoo combo pack is formulated to moisturize your scalp and promote healthy and beautiful hair. This mask will keep your hair soft, healthy, and glossy all day long. As an additional benefit, OxyGlow Keratin Shampoo is infused with Argan oil, a gentle sulfate-free formula that can effectively repair damaged hair. This mild shampoo is specially designed to strengthen hair strands and help them regain lost moisture, resulting in smooth, healthy, and manageable hair.
The brand has also expanded its skincare line by introducing Women's day special packs of body lotions and cucumber skin toners as part of OxyGlow's skin care range. Rich Body Lotion contains shea butter, fruit extracts, and vitamin E that coats the skin deeply, repairing dry skin layer by layer. When it comes to moisturizing dry skin, Rich Body Lotion is an ideal product. Fresh cucumber extracts are included in Oxyglow Herbals Cucumber Skin Toner, which instantly refreshes your skin. Using this product, you can tone, hydrate, and pH balance your skin. 
AI-driven skincare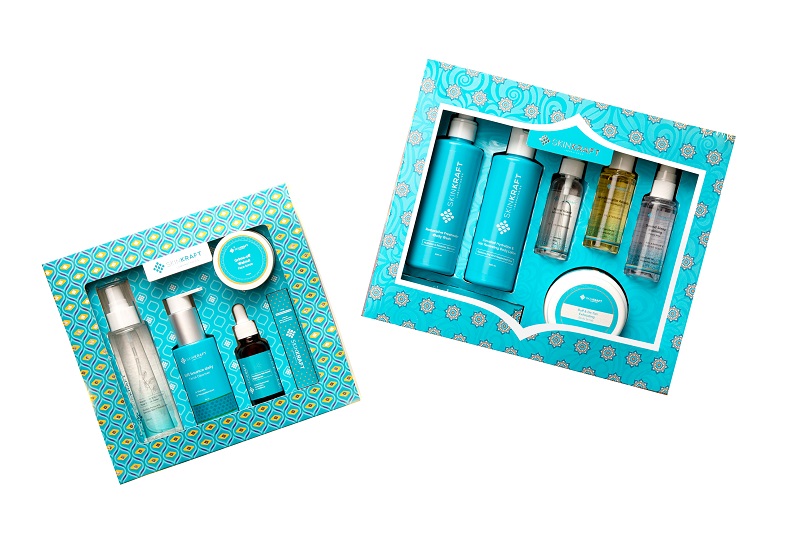 With the help of artificial intelligence technology, Skin Craft is India's first dermatologically approved customized personal care brand offering skin and hair care products to its consumers. By using a powerful SkinID profiling system, as well as dermatologically validated ingredients, the company is able to design products that are perfect for a variety of skin types. It has taken a collaborative effort from dermatologists, pharmacists, and pharmaceutical engineers to develop SkinKraft products. A hamper from this brand is comprised of SkinKraft's Indulgence Body Kit, which consists of a 7 piece set consisting of a Restorative freshwater body wash, Skin Energize Avocado Body Massage Oil, Sound Sleep Calming Pillow Mist, Deep Moisturizing Hand Butter, Buff, and De-Tan Exfoliating Body Scrub, Floral Island Refreshing Body Mist, Elevated Hydration & Skin Renewing Body Lotion. The SkinKraft Essential Face Kit contains a five-piece set that includes Soft Bounce Daily Facial Cleanser, Grime-off Walnut Face Scrub, Niacin and Witchhazel Pure Polish Toner, Hyaluronic Skin Drench Night Serum, and Hydrating UV Protect Lip Balm.

How about gifting her a complete hair care regime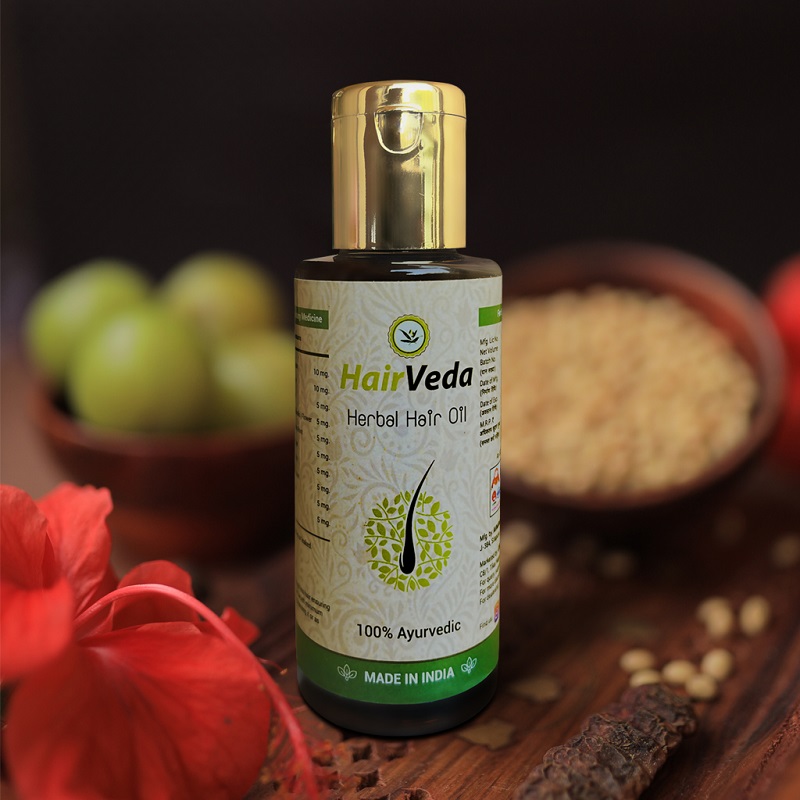 The HairVeda is a great choice as a gift for Women's Day. This hair care regime consists of Hair Cleanser powered with the goodness of Ayurveda with natural ingredients such as Aloe vera Ras, Amla, Bhringraj, Shikakai, Aritha, Japakushum, Soya and Mehandi. You can use it as a treatment for dandruff and hair loss. 
Among the products included in the range is the Herbal Hair Oil, which is an ideal choice for massage of the scalp. The oil-based product nourishes hair and comes with the goodness of Amla (fruit), Brahmi (root), Bhringraj (fruit), Genda Phool (flower), Jatamansi (root), Neem (leaf), Shikakai, Manjishtha (root), Nagkesar, Mehandi and Sesame (Til) Oils. The next thing you should do after you clean your hair is to finish off your routine with a hair conditioner by HairVeda that is gentle yet purifying as well as nourishing and smoothing for dull and damaged hair. The hair conditioner is formulated with ingredients such as Japapatti, Bhringraj, Aloe vera, Amla, Shikaki, Aritha, Soya, Mehandi to repair thinning hair and weak hair. In addition, it smoothes and nourishes dull and damaged hair.
For hydrating skin to its fullest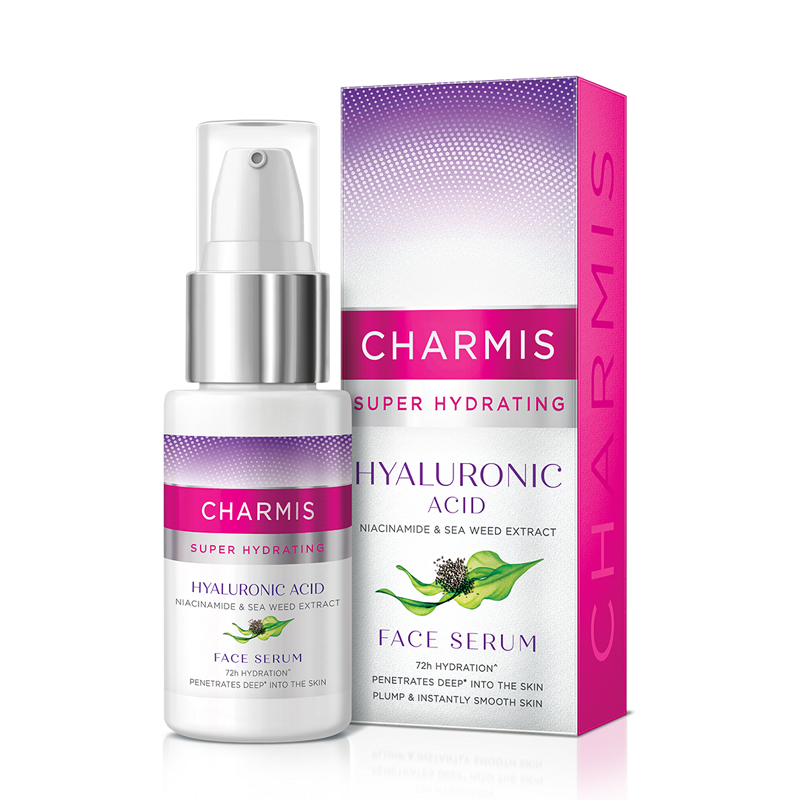 ITC Charmis has added two new Face Serums to its already extensive collection – Charmis Super Hydrating Serum and Charmis Anti Acne Serum. Charmis Super Hydrating Serum: The Charmis Super Hydrating Serum is an intensely hydrating serum combining Moisture Magnet Hyaluronic Acid, Seaweed, and Chia Seed that provides your skin with maximum hydration. It is enriched with Pro-Vitamin B5, the non-sticky and ultra-lightweight hydrating face serum has a Niacinamide content of 1.5%, it is suitable for all skin types. Charmis Anti-Acne Serum: The Charmis Anti-Acne Serum is specialist acne and clear skin product with 2% salicylic acid that exfoliates gently, controls oil production, and prevents clogged pores. Other skin-loving and key ingredients such as Green Tea, Kiwi fruit and Aloe Vera extract can help diminish acne marks & visible pores. The unique formulation contains Niacinamide, which reduces the appearance of dark spots and pigmentation on the skin, leaving it with a more even, brighter tone.
Designed for eco-conscious women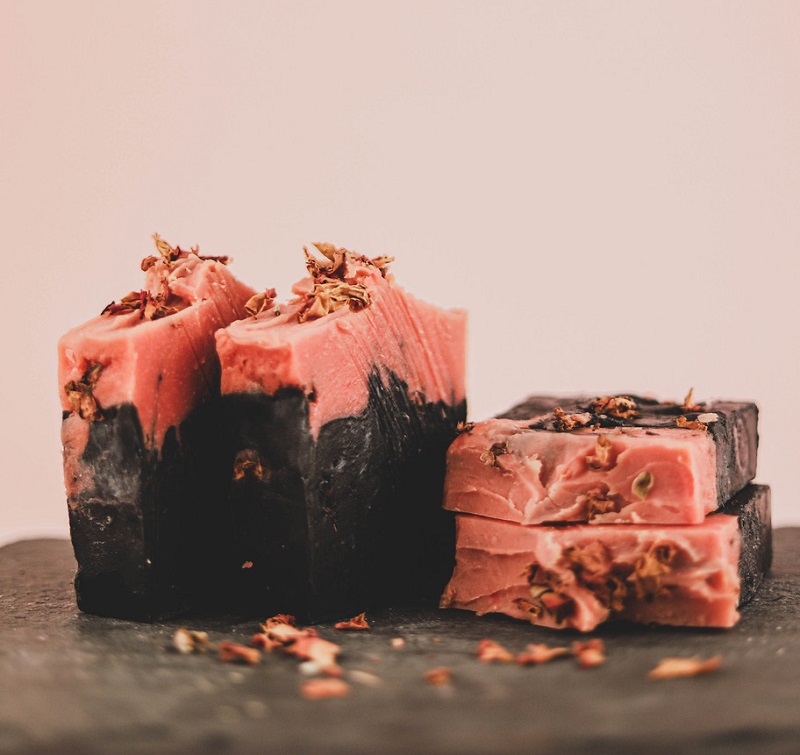 This eco-conscious and plant-based product line would be a great gift this Women's Day for those who are environmentally conscious. Earthhium, an eco-friendly, cruelty-free beauty brand developed by Pooja Advani, presents handmade and environmentally friendly skincare items that are safe for the skin and hair. These products are all natural, non-toxic, plant-based, and entirely sustainable. Furthermore, they contain essential oils derived from natural ingredients such as nuts, seeds, plants, and fruits. There are body butters in vanilla, lavender, and cranberry, as well as cold-pressed soaps, Himalayan pink salt, black rosewood, triple butter rosemerry, kesar chandan, face ubtan, a matcha and bamboo facial jar, assorted cold-pressed soap jars, body yogurt, lip balm, and a hair care kit. 
For the love of babies, skincare for new moms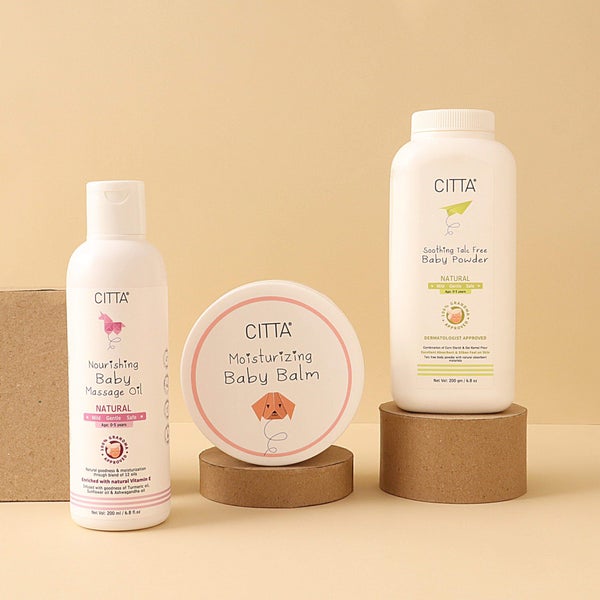 The purpose of this one is to provide New Moms with the best and safest skincare products for their toddlers. A growing trend in the market is for a skin solution that is both backed by science and incorporates the wisdom of Dadi Nani Key Nuskhey as well as rich customs and rituals. As a mother-daughter duo, Monisha Sharma and Akanksha Sharma launched Citta, which offers gentle skincare solutions for children. The product line is luxurious and natural for baby baths and is free from toxins, parabens, sulphur, silicons, mineral oil, allergens, and has been dermatologically tested. 
Citta is the first brand to make a baby body butter with shea butter. Among its other products is Talc Free Baby Powder, which is a combination of oat silk and corn starch. Another product is Baby Oil. Nourishing oils, a non-sticky, and a fragrance-free formula. CittaTender, Foaming Baby Wash, Moisturizing Baby Balm, Soothing Talc Free Baby Powder, Nourishing Baby Massage Oil, Gentle Foaming Baby Shampoo No Tears are other integral products from the brand.
Go organic with O'Rive


Give your women the gift of an organic skincare regimen that is free from any harmful chemicals, parabens or sulphur. How about gifting her a moisturizer that is non-greasy and nourishing? Or you may choose an eye cream that will keep her eyes brighter for a longer period of time or a hydrating mousse to give her skin the ultimate in hydration. The product line for Women's Day from Orive Organics includes a non-greasy moisturizer that keeps the skin supple and even-toned and helps reduce breakouts and skin blemishes. Furthermore, it includes ingredients such as Lavender and Rosehip Oil, both of which contain antioxidants. This natural moisturizer also contains other prominent ingredients such as Argan Oil, Allantoin, Hyaluronic Acid, Safflower Oil, Sweet Almond Oil, Licorice Oil, Mustard Oil, Lavender Flower Extract, Calendula Flower Extract, Neroli Flower Extract, Natural Vitamin E.
A second product from the brand is Hydra Mousse (Moringa & Jojoba), which is not only a lightweight and rich facial moisturizer but can make normal or combination skin soft, smooth, evenly toned, and balanced. A combination of golden jojoba oil, apricot kernel oil, and argan oil penetrates deeply into the layers of skin. The nutritional benefits of vitamins B, E, and A provide lasting hydration. Its other ingredients include Aloe vera Leaf Extract, Moringa Oil, Allantoin, Hyaluronic acid, Jojoba Oil, Pomegranate Oil, Apricot Oil, Walnut Oil, Sesame Oil, Sweet Almond Oil, Licorice Oil, Sunflower Oil, Virgin Olive Oil, Argan Oil, Rosehip Oil, Helichrysum Flower Extract, Calendula Flower Extract, Natural Vitamin E, *Rose Geranium Essential Oil, Frankincense Essential Oil. Another organically developed product from the brand is an Eye Mask, I-Renew (Under Eye Mask ) is ideal for a brighter and more revitalized look. It is an exceptional source of antioxidants as well as Vitamins A, C, and E. These nutrients help to moisturize and regenerate the skin, thus reducing fine lines and wrinkles. Under-Eye Signs Of Fatigue, dark circles & puffy eyes are decreased. With this eye cream, its other ingredients are Virgin Coconut Oil, Sweet Almond Oil, Virgin Olive Oil, Castor Oil, Grapeseed Oil, Pumpkin Seed Oil, Golden Jojoba Oil, Pomegranate Oil, Avocado Oil, Licorice Oil, Frankincense Essential Oil, Peppermint Essential Oil, Vanilla Essential Oil, Kashmiri Saffron Extract, Natural Vitamin E, Cucumber Extract, Tomato Extract, Potato Starch, Orange Extract, Green Tea Extract, Chamomile Flower Extract, Rose Flower Extract, Papaya Extract, Aloe vera Leaf Extract.
Getting the party started for Women's Day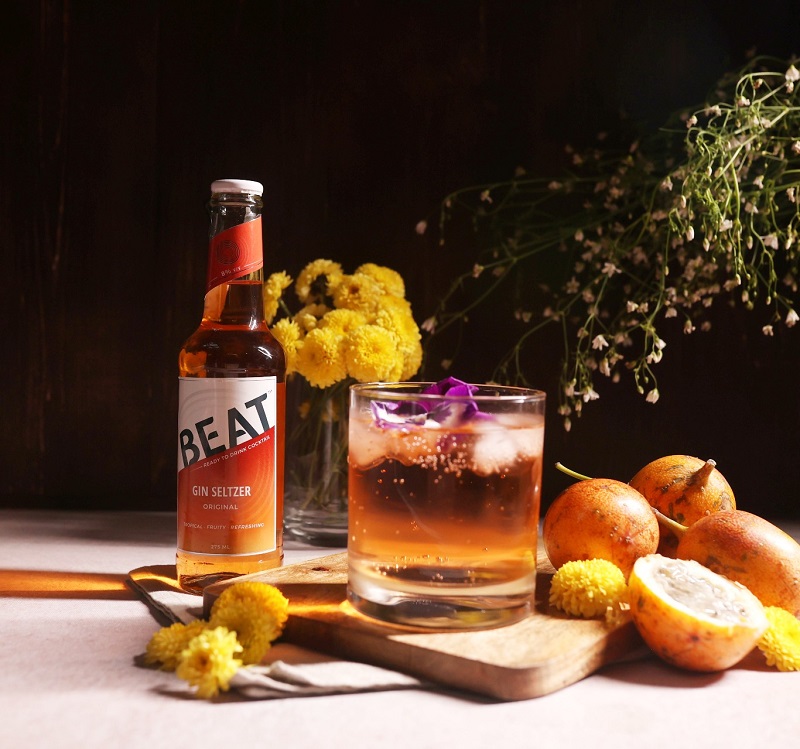 Isn't it a great idea to throw a kitty party on Women's Day for her and her closest friends? Alternatively, you can also plan a brunch or a dinner get together for her. In addition to this, make sure you also present her with something that will be exciting, flavorful, and refreshing.
Having newly launched gin-based cocktails from Beat Cocktails would be a good choice, as the drinks are flavorful, 8 percent alcoholic and will lift her mood as they are available with a variety of flavors that would please her. Additionally, it is a healthier and lighter alternative to traditional alcohol beverages, so this is a smart choice. Also, there are a variety of different flavours that can be found in these drinks such as BEAT Original, Watermelon Crush, and Cucumber Ice to appeal to a diverse range of tastes. After all having the right tastes to lift her spirits and put a smile on her face throughout the day was exactly what she needed to boost her spirits with her friends.  
Make sure she has an enjoyable and convenient experience when she binges and drinks. In order to create the brand's proprietary concoctions, several different flavours have been selected to create unique blends. Women will love Beat's cocktail mixes even more because they are filled with ready-to-drink concoctions.
The Fixderma Shadow Sunscreen SPF 50+ Gel is another lightweight sunscreen designed for acne-prone and sensitive skin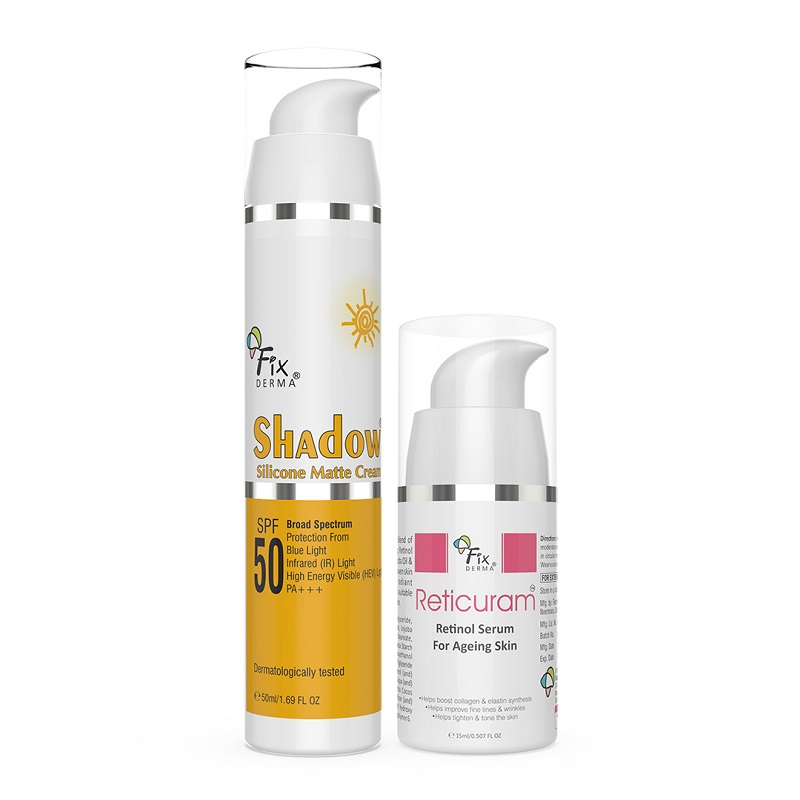 Summer is fast approaching, and the need for skin protection from the harsh rays of the sun becomes even more crucial during this time. Fixderma, a leading cosmeceutical brand, offers sunscreens that are available in three different forms: gel, cream, and matte for a broader range of individual preferences. All of these products are just different expressions of the brand's commitment to catering to a variety of skin types and preferences. With all the benefits and the usefulness of the product, it can be seen as an ideal and useful gift option to be given to women who want to be able to move about at any time of the day, without having to worry about the effects of the sun on their skin.
In order to protect her skin from the harsh rays of the sun, she can use Shadow Sunscreen SPF 30+ Gel, a non-greasy, non-oily formulation that is perfect for oily and combination skin types. The lightweight gel blocks UVA and UVB rays. In addition to its lightweight, non-greasy properties, Shadow's SPF 50+ Cream also offers all-day sun protection. The photostable sunscreen is suitable for all weather conditions and for sensitive skin types.
Why not gift your fitness-conscious woman a Myprotein fitness-focused gift box so she can reach her fitness goals effectively and efficiently? "Fuel Your Ambition Gift Boxes" are one of the offerings from the brand. In this gift box, you'll find a mango-flavored Impact Whey Protein pack, A stainless steel metal shaker for all protein shakes and drinks, a pair of resistance bands to aid in your exercise, and the orange-flavor Energy Elite Gel containing maltodextrin and fructose to provide energy right away. Included in the Whey Gift Box is a mango-flavored Impact Whey Protein pack, a metal shaker, and a chocolate coconut-infused High Protein Bar containing high-quality protein.
Fitness enthusiasts who are vegan will appreciate Myprotein's Vegan Gift Box, which contains the brand's best-selling vegan supplements. The box contains a peanut-flavored Vegan Carb Crusher, a Vegan L- Leucine Powder derived from plant-based ingredients, and a vegan orange and mango flavored Clear Protein – a fully-dissolvable plant protein that keeps you hydrated and energized throughout the day.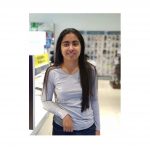 Divya Khanna is the youngest member of the team, with a background in political science. She has joined High on persona print magazine in order to gain hands-on experience in various aspects of editorial coordination as associate editor of the magazine and news site. She has a penchant for writing and enjoys meeting new people and interviewing celebrities. She has a passion for writing, she has an eye for details, loves traveling, and a quick learner. She comes from the Mecca of Indian Journalism, Delhi.
Email: [email protected]