Staycation at 5 by OYO, Metropolitan Hotel, Jaipur : an unforgettable experience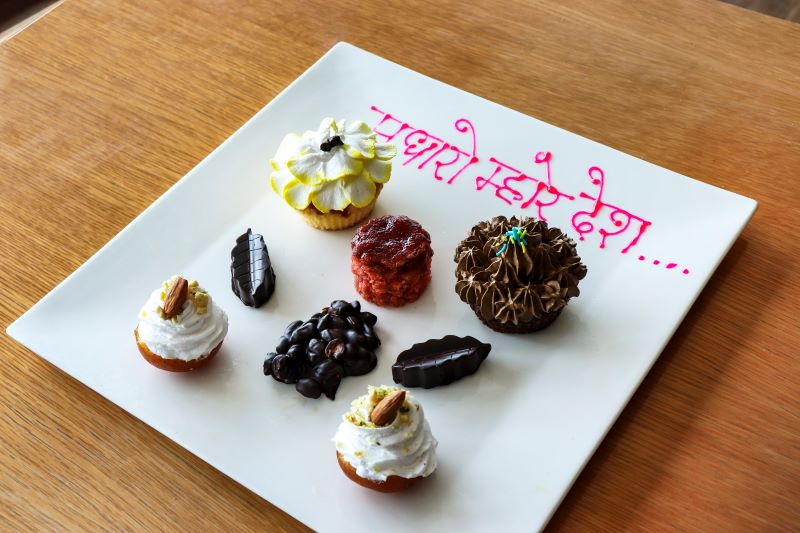 You definitely get spoilt for choice if there are plenty of them, and this is especially true in a city like Jaipur where there are a number of beautiful hotels to choose from, ranging from vintage hotels to boutique hotels, to five star hotels and heritage hotels. This time too, I was faced with the same dilemma while trying to make a reservation for a hotel room for two nights' stay in Jaipur. During the course of a two-day event in Jaipur, I had to find a hotel that was in proximity to both the railway station and the event venue at the same time to save time. When I was searching online for good 5 star hotels, a hotel called 5 by Oyo Metropolitan caught my attention for their swanky rooms and imposing structure. I had heard about OYO opening up its own 5 star hotel in Jaipur, which was the company's first 5 star hotel. My first step was to contact the front desk and ask if this was another OYO affiliated hotel.
As for me, I chose to stay here based on the fact that it was an OYO-owned property that seemed to be exactly what I was looking for in a place to stay.  I heard about OYO opening its own 5 star and 4 star hotels in Jaipur and around the country. OYO's 5 By OYO Metropolitan, is located in exactly in the city centre of Jaipur at Bais Godam circle, C- Scheme, Jaipur, and is only 2 kilometers from Jaipur Railway Station and 10 kilometers from Jaipur International Airport. My first impression of the hotel was the majestic tall building and beautiful architecture of the building was outstanding, I was mesmerised by the stunning appearance of the hotel which was designed on cruise theme.
As soon as I arrived at the hotel around eight o'clock in the evening, I was greeted with a warm welcome and offered a welcome drink. When I had completed all the necessary formalities, the Front Office manager of the hotel ushered me to my room without any delay, and I must say that he was very courteous and welcoming in his demeanour.
There was a well-designed lobby to the hotel, which led to a lift that was accessible from the lobby. I passed through the atrium club lounge of the hotel in order to reach my room, which was located on the fifth floor. Different floors of the hotel had lounges and clubbing decks foo, where guests could relax or socialize with their family and friends as well as enjoy the hotel's facilities. As I asked the manager about the facilities offered by 5 BY OYO – METROPOLITAN, I was informed that the establishment offers 90 air-conditioned rooms, which are accessible via chic courtyards.
The moment I entered the room, I was immediately awe-struck by the huge room's size and the extra ordinary height of the ceiling unlike other hotels that give a claustrophobic effect. Despite the fact that it was a suite room, the size of the room gave an incredibly ultra royal and vintage vibe. In my opinion, the ceiling height was the room's greatest feature which was between 20 and 22 feet high approximately. And when I opened the heavy curtains to have a quick glimpse of the outside view I found myself facing  the Bais Godam Circle at 'Sehkar Marg'. And at night this view looked spectacular with the well-lit two-way main road and vehicles passing by.
A sense of warmth and sophistication imbued the room, making it calming, fresh, and inviting. It was evident that every aspect of the hotel room was designed with luxury, comfort, and great aesthetics in mind. Even the minute detailing of interiors was well taken care of from Alpha till Omega. There was a very stylish blue couch in the room along with beautiful murals depicting Rajput valour and prowess. A large mirror, and a king-sized bed added to the feel. As with any five-star hotel room, every room included a variety of amenities such as a study station, a spacious closet with iron, a refrigerator, a minibar, a safe, a tea and coffee maker, and a television. There was also a large shower area with glass partition as well as a large bathtub in the bathroom, which made it a very spacious one.
Due to the fact that I had reached a point where I was hungry, I decided to have dinner at Fifth Alley, a chic multicuisine restaurant on the third floor of the hotel that served a wide variety of cuisine. On the same floor of the hotel, there was a souvenirs shop that sold souvenirs from Jaipur, including silver jewelry, Knick knacks, and laac bangles. It was tempting to take a look around there for things, but I was too hungry to do so, so I decided not to do so.
As soon as I entered the restaurant, a waiter greeted me and offered me water as well as a menu before I was able to decide what to order. In addition, there was also the option of a buffet that was available as part of the package. there was a positive energy coursing through the restaurant. In addition to being spacious, the place had brightly colored furniture in hues of blue and sea green, large glass wall to wall windows that over looked the city.
In spite of the overchilling air conditioning, I enjoyed being there and enjoyed being able to feel fresh even though I was tired because of my journey. It all began with me choosing stir-fried sauteed vegetables from the ala carte menu and after tasting these, I decided to repeat the same meal the following day as well. It was because of my lack of patience that I decided to try the elaborate and variety-filled buffet instead of placing order from the ala carte menu. I was impressed by the variety of salads available on the buffet, including a green papaya salad with tamarind lime dressing, Rajasthani delicacies such as kadhe pakodi, and even baingun ka bharta, aloo zeera, and yellow dal, all of which were very satisfying to have for my desi dinner.
There was something very pleasing about tasting kadhi pakora together with missi roti in combination with the kadhi being spicy, well cooked, simmered, and sour just as it should be. There are a number of staple dishes, such as the Kadhi dish, that can be found across the state of Rajasthan, and it is one of the most traditional dishes that is served here and relished best with Bajra Roti. It is supposed to be cooked for several hours in order to achieve a perfect taste and texture, and it is supposed to be cooked with gram flour and sour curd, perfectly made, this one. Baingun bharta, another Indian vegetable, was well roasted and cooked with onion, tomatoes, green chillies, and coriander.
While I was tempted to try some of the oriental delicacies as well, I decided to stick to just one speciality at a time rather than getting confused with several different flavours at the same time. The dessert that I chose for the meal was Moong Dal Halwa, and I am glad to say that I made the right decision in making that choice. There is no doubt that Jaipur is the best in the world when it comes to preparing desserts. Restaurant was serving Indian Thali as well which looked quite plentiful and drool worthy.
It was also melting in my mouth with the flavour of desi ghee. A variety of dry fruits were topped on top of the dish in order to make it even tastier and more delectable. Aside from that, I also tried a bite of Maal Pua with Rabri and this was really delicious and sinful at the same time. In combination with the chilled Rabri, I liked the crunch of the Maal Pua.
Moreover, besides other Indian specialties such as different varieties of paneer, corn palak, daals yellow, dal makhani, mixed vegetables, and gatta curry, the menu also boasted of a variety of multi cuisine dishes starting from continental, Indian, Chinese, and even South Indian. Next to the restaurant was the bar 'Liquid House' that looked cosy and that served a good selection of drinks and mocktails. It was located right next to the restaurant.
Even though there was no creaminess to the food, it was rich in flavours and had a strong taste. During the time that I spent at the restaurant, I wanted to spend some more time there since from the restaurant, I could see the beautiful city at night time, which made me want to spend some more time there. Although this was the case, I ultimately chose to go back to my hotel room since I had to leave early in the morning for my event the following day, so I chose to stay in my room rather than being there. As soon as I returned to my room, I sipped a cup of coffee, worked on my computer for a while, and then fell asleep in my comfortable king size bed after I had taken my coffee.
The breakfast buffet was lavishly laid out in the morning with Indian, Rajasthani, Continental, and American delicacies on offer. For salads, sprouts, juices, and fruits, there was a separate counter that was dedicated to these items. I started off my meal by having some fruits to eat along with a delicious omelette that was prepared by the chef as a starter for my meal. As it was live, I asked him to add a little more mushrooms, coriander, and green chilli, which he added crisply brown and to perfection, exactly as I prefer.
My favorite way to enjoy this was with toasted brown bread and butter spread on top. There was also a display of Rajasthani delicacies like kota kachoris that are known to be the best kachoris in Rajasthan. They will remain fresh if you pick them up and store them for a couple of days in the refrigerator. It is the combination of moong dal, asafoetida, and dry masalas that makes kachoris not only crunchy, but also spicy, and delicious. I had no doubt that I would be trying this the next day. There was a wide variety of breakfast items available and I could see guests relishing them, from paranthas to puris that were served with gravy potato, poha, upma, pancakes and so on.
A couple of steps away from the restaurant was also a conference room where preparations were being made for an exhibition that was going to take place shortly . As I was walking back to my room, I noticed that there was another conference hall right next to the lift, which I thought was very well planned.
There was no doubt that this hotel would be a good choice for business events and meetings since the conference hall was enormous and so conveniently located. The hotel also had a business center as well as a banquet hall out there, and it was obvious that the hotel would be a good venue for small meetings, displays, as well as large events, such as weddings and fashion shows, etc., as well as for small meetings.
It was on the same floor of the hotel that there was a gym, a health club, and a spa facility that were all open to the public. Despite the fact that the hotel provided access to these facilities, I was not able to take advantage of them due to a time constraint that I faced.
Following my return from my event, I headed immediately to my hotel room. When I returned to the hotel after eating dinner, I was met with a friendly greeting by the staff and within a few minutes, my order had been taken by them. To begin our culinary journey, we started off with tanoori kebabs, Chaat, and salads.
In addition to paneer tikkas, there were also hara bhara kebabs. Chef told me he had used some cashew nuts in hara bhara kebabs for crunch, the paneer tikka was soft and melted in the mouth, and the hara bhara kebab was spicy and delicious. In terms of my favourite dishes, I would have to say dahi kebaab ( made with hung curd ) and mushroom tikka were my favorites. This dish was excellent, especially the mushroom tikka kebabs that were lightly sauteed and had a very soft texture to them. I had veg fried rice with manchurian as my main course. It was a wonderful combination of spices and crunch in the fried rice, and the Manchurian was served with sauteed vegetables and was semi-dry. It has been my experience that many Chinese restaurants use aging moto and corn flour in their food, but here the chef informed me that they don't use these ingredients in their Chinese food. Executive Chef had prepared a special Dum Biryani for us and this was flavourful and aromatic, this was perhaps the best Biryani I had in long time.
Additionally, the chef recommended trying Laal Maans, another very popular meat delicacy of Rajasthan, but I opted to avoid it on that day since it was a Tuesday. Jaipur is a city known for its spicy and chilly food, and here too, the delicacies are a little spicy and chilly, but they are delicious nonetheless. As far as food is concerned, I ate to my heart's content. The buffet was laid adjacent to the restaurant across a small pathway from the restaurant.
Prior to returning to my room, I decided to take a walk around the hotel to get a feel for the place. I noticed that there were a number of rooms lined up on one side of the hotel, with lavish seating arrangements, aside from the courtyard and club lounge area.In comparison to what you would expect from a hotel room with a lobby, this was something quite different. There is a club lounge located on the fifth floor of the hotel.
Residents can enjoy chit-chatting, clubbing, and dining in this area. There is a sun deck area on the same floor of the hotel where you can enjoy a view of the city or go for a jog, while you enjoy the view. This area is supposed to be used for jogging, I was told.
A full-service spa is also available as part of this luxury hotel, which is connected to the convention center by a short walkway. This is the kind of place where you can enjoy messages and detox therapies in order to rejuvenate your body, mind, and soul. As an added bonus, there is a well-equipped gym in the hotel, which is open from dawn until dusk, so fitness freaks can get their exercise in as early as they like.
The rooftop pool had the most beautiful view, and the view from the roof top provided a beautiful view of the city as well, so I was mesmerized by the beauty of the view from the rooftop pool and the terrace.
In addition to that, the hotel is also connected to a shopping mall, so if you want to go shopping, you do not have to go too far from the hotel to do so.
https://www.highonpersona.com/
High On Persona magazine for doze of Entertainment Fashion Food Fitness Hospitality Technology and Travel News.
Changing the way people want to look in pink city – High On Persona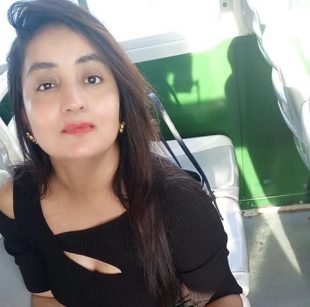 She has been there and done that. After graduating from Delhi University, she completed her diploma in Journalism from Bhartiya Vidya Bhawan, Delhi. Down the line, she completed her internship with National Herald Newspaper successfully,, and went on to Join Mainline Business daily, Business Standard. She also dabbled in image management and brand consultancy. She is a prolific writer on lifestyle entertainment, branding, lifestyle, travel, and politics.
Contact her at [email protected]