With her classy looks and captivating captions, Zeenat Aman is nailing the Instagram game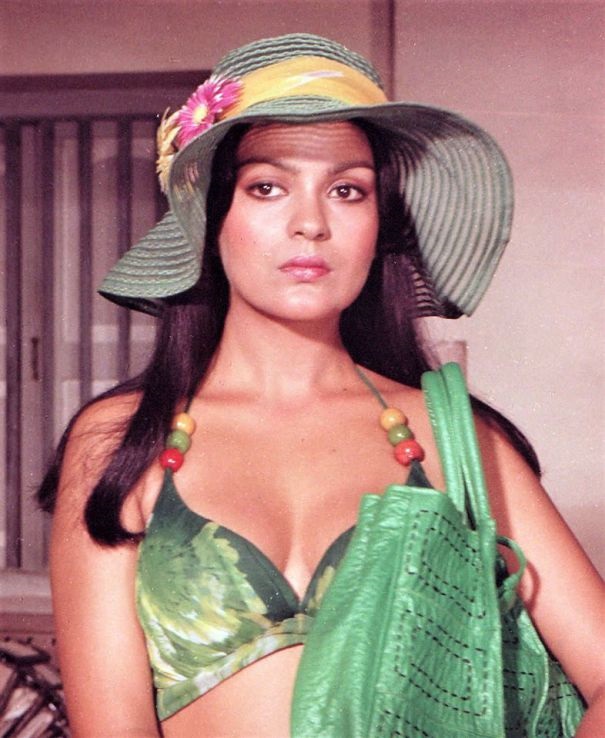 Zeenat Aman's debut on Instagram is an inspiration for her followers
Zeenat Aman's debut on Instagram last week generated a lot of attention and buzz. Her carefully curated posts, which featured photos from her past and fashion choices, quickly gained traction and garnered thousands of likes and comments. Furthermore, with each post she conveys a message or challenges the status quo in the entertainment industry.
Zeenat Aman has always been a style icon and she continues that trend on Instagram. Her pics are classy, and her captions are witty and amusing, making her Instagram account a joy to follow.
Having the opportunity to follow her and see her posts on a regular basis was a pleasure for us. There is no doubt that Diva has mastered the art of playing the Instagram game elegantly and engagingly. She certainly deserves all our admiration for her ability to do so.
Jeenat Aman's Instagram posts are not only aesthetically pleasing, but also socially conscious, pushing boundaries and encouraging inclusivity. As a result, her Instagram presence is inspiring and impactful, setting a powerful example for her followers.
She's taking on relevant issues without being too preachy and is trying to bring about change in a way that is relatable to her audience. Her approach is humorous and light-hearted, but still gets her message across. She is using the platform to spread awareness and start conversations around significant issues that don't often get enough attention while also providing a comedic take on them. This is helping to engage a wide range of audiences in a topic that may otherwise be seen as too serious or too boring.
People are loving the captions Zeenat Aman posts on Instagram. Consequently, in no time her captions have created an emotional bond with her followers, enabling her to successfully communicate her message. Check out how Zeenat Aman is taking Instagram by storm with her elegant style and captivating captions. It is amazing how she writes content, as well as how she describes the story behind each look in every post of hers.
View this post on Instagram
A few posts ago, Jeenat wrote a post entitled "Laughing at the places life takes me". Hi there, Instagram! She looks incredibly elegant dressed in her silver gray hair, white and gray striped cord set. She poses for the camera in a sophisticated manner with her legs crossed. Her demeanor and poise demonstrateher grace and class, exuding a timeless beauty that is worthy of admiration. She looks effortlessly chic in this cozy outfit that was suitable for her effortless style. Her clothing choices are undoubtedly a reflection of her confidence and strength. The neckpiece added a touch of sophistication, and her no-makeup look and bare feet were clever details that complemented her overall look. All in all, Zeenat Aman embodied timeless style with her effortlessly chic and cozy outfit.
View this post on Instagram
With the same post she also wrote "In the 70s the film and fashion industry was absolutely male dominated, and I would often be the only woman on a set. Over the course of my career I have been photographed and filmed by many talented men. A woman's gaze, however, is different. This series of pictures was shot by young photographer @tanyyaa.a_ in the comfort of my home. No lights, no makeup artist, no hairdresser, no stylist, no assistants. Just a lovely sunny afternoon together. It's such a pleasure to see so many young women working on both sides of the lens today. I look forward to discovering more amazing talent on Instagram.
In the second post of her Instagram account she posted a picture of herself with her mother, Vardhini Scharwachter. She highlighted the fact that her mother has been a pillar of strength for her throughout her life, which is an inspiration for all of us.
View this post on Instagram
As you can see in the picture from the past, Zeenat looks absolutely gorgeous and amazingly stunning in short wavy hair, a sleeveless dress, and kohl rimmed eyes in a glam picture. She completes her look with classic makeup and a stunning smile, radiating beauty and confidence. Taking a closer look we can see that she is holding a small clutch too which goes with the look perfectly.
In her caption, she wrote: "If I have lived an extraordinary life, it is largely due to the fact that I was brought up by an extraordinary woman. My mother Vardhini Scharwachter was what you could call a 'pataka'. Elegant, intelligent, feisty and my rock.
The third picture shows Zeenat looking elegant and classy in a denim shirt. The shirt is casual but still looks polished, while the white pants add to the elegance. The shades, ear studs and watch are the perfect accessories to add an extra touch of sophistication. Her lip shade ties the whole look together and gives it a pop of color.
View this post on Instagram
This post is great! We love how it conveys a message that urges people to adopt stray Indian dogs who are in need of a home. Zeenat's look is an excellent example of how to appear effortless and stylish at the same time. Moreover, it conveys a powerful message that encourages people to adopt stray Indian dogs and provide them with a loving home.
View this post on Instagram
Taking the internet by storm with the fifth picture she posted, Zeenat captioned, "A look test for Satyam Shivam Sundaram was conducted by photographer J P Singhal in 1977. Bhanu Athaiya, an Oscar-winning costume designer, designed my costumes for the series, which we shot at R K Studios. For the look in the pic Zeenat described the entire story stating "Director Raj Kapoor (Rajji) had brought me on board the film, but was concerned about my "western" image. He was unsure whether the audience would accept me in this avatar, and so conducted this look test. As can be seen in the picture, Zeenat appears to be a glamorous yet innocent Indian village girl with a sensuality that is absolutely pristine. Her clothing, jewelry, and makeup all emphasize the traditional beauty of Indian village attire and help to convey a sense of innocence and purity. In addition, her posture and facial expression add to the impression of her being a young, attractive, and beautiful woman.
View this post on Instagram
Her sixth picture illustrates another very poignant message places a high value on youth and physical beauty in women, but does not attribute the same value to men. This suggests that the woman is valued for her physical beauty, while the man is not, even though they are both the same age.As a result, women become sympathy-worthy as they age. In contrast, men are seen as gaining value and respect with age. She captioned the pic that showed her silver bob, "As women we are told that our social worth lies in youth and physical beauty. If not explicitly, then in a thousand subliminal ways. This is especially true for the entertainment industry. In general, as we age, men are bequeathed gravitas but women are at best offered sympathy. Being young is wonderful, but so is being old. It thrills me to see more and more silver-haired women (of all ages) challenge the status quo.
View this post on Instagram
Here Zeenat writes about speculations of her return to the silver screen, wearing a crisp white shirt over jeans and adding a watch to the look. The caption also mentions that less than 25 percent of women in the Hollywood industry are over 40 years of age, and that Bollywood is no different. Here, she takes aim at the industry's double standards in a very subtle manner.
View this post on Instagram
In another picture, she is wearing an all-black ensemble with black shoes and sunglasses. Her hair is tied up and she looks very classy. Some even commented, "Auto driver is lucky, or Auto looks super stylish since you are in this.
View this post on Instagram
Additionally, Zeenat Aman's captions on Instagram keep her followers hooked and they are thanking her for being on Instagram and sharing such interesting captions. Moreover, she has managed to stir up conversations around her posts, with people genuinely engaged in meaningful dialogue.
View this post on Instagram
This post is simply nostalgic, bringing back memories of iconic Taj Mahal tea advertisements. Veteran actor Jalal Aaga happened to be the most appropriate face for the ad. This ad featured Zeenat when she was 16 years old, sporting two side braids. With such iconic characters and an even more captivating backdrop, it's no surprise that this advertisement was such a huge success. Her eyes are defined with dramatic eye liner, and her earrings make a statement. According to Zeenat, those earrings belonged to her and she possesses them to this day. Her makeup is carefully crafted to make an impression, and her earrings are a reminder of a cherished memory and a treasured past.
In a recent post, she wore a classy black outfit to a friend's birthday party. Her ensemble was complete, from her hair and makeup to her jewelry and outfit, making a stylish and unforgettable statement. As she refuses to divulge the name of the friend whose birthday she is attending, she is sending a message about respecting celebrities' privacy.
View this post on Instagram
Voila! She receives comments on looking classy and being best with her captions, and her followers thank her for being on Instagram. By keeping the identity of her friend private, she is showing that she respects her friend's wishes for privacy. She also demonstrates that celebrities don't always have to be flashy and ostentatious in order to look stylish and classy.
Zeenat Aman is just getting started on Instagram, and we look forward to following her posts on a regular basis and being inspired by her captions and looks.
http://Copy linkBollywood Actors remain ahead of the curve in acing their suit looks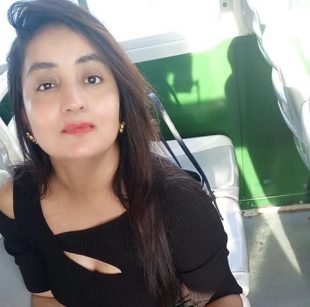 She has been there and done that. After graduating from Delhi University, she completed her diploma in Journalism from Bhartiya Vidya Bhawan, Delhi. Down the line, she completed her internship with National Herald Newspaper successfully,, and went on to Join Mainline Business daily, Business Standard. She also dabbled in image management and brand consultancy. She is a prolific writer on lifestyle entertainment, branding, lifestyle, travel, and politics.
Contact her at [email protected]