Solar mamas are all set to illuminate their villages with the power of solar energy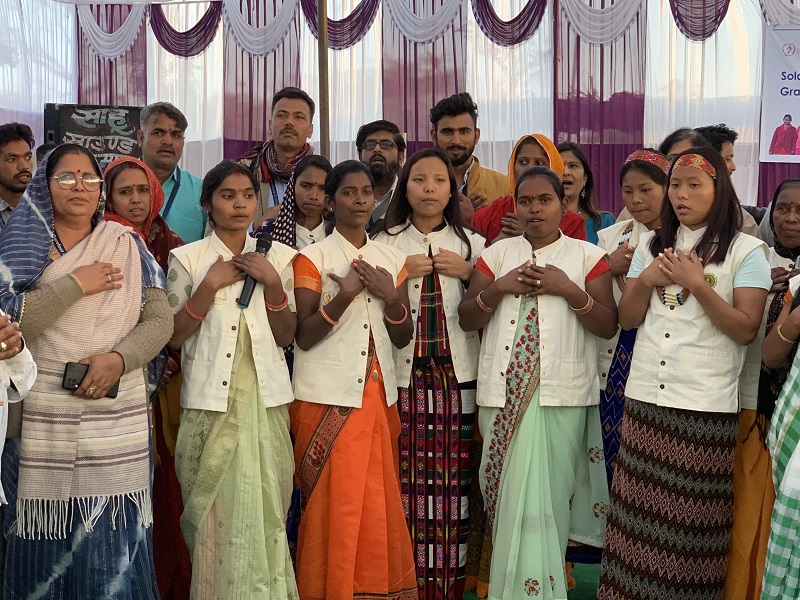 Women's empowerment and self-reliance celebrated by Barefoot College International
View this post on Instagram

This was the day dedicated to celebrating women empowerment and celebrating womanhood in its true sense and the journey to achievement and empowerment of women from rural villages of India began from the premises of Barefoot College International, Harmara Village, Kishangarh, Rajasthan. The day marked the graduation ceremony for 15 women from six states, including Arunachal Pradesh, Uttar Pradesh, Orissa, Rajasthan, Mizoram and Jharkhand. This was the 19th graduation ceremony conducted by BCI. These women from rural India graduated as 'Solar Engineers' to bring light to villages that are struggling without electricity.
Aside from being turned into Solar Mamas, these women also received training in digital and financial literacy. In addition, they skilled themselves with essential livelihood skills that will enable them to become financially independent. Through their training programme they were equipped with skills to build, install and maintain Solar home lighting systems in Rural Indian homes thus lightening up villages with Solar power. RTDC Chairperson Dharmendra Rathore graced the occasion and motivated solar mamas while appreciating their efforts and innovation. Joining them at Barefoot College International (BCI). was FORTI women chairman Ranoo Srivastava who was all praise for the efforts made by these rural women.
The occasion was also attended by Harsh Tiwari, Director Barefoot College International, India, Bhagwat Nandan, co- founder BCI India, Swapna Sarita Mohanty, Communication India Head, BCI,Ranoo Srivastava, Chairman FORTI. As information shared by Harsh Tiwari, the Director of Barefoot through this year's graduation ceremony 15 women from Rural India were felicitated, these women underwent a five month training in Barefoot College International (BCI) in Harmada village and graduated as Solar Engineers. A batch of women who do not have formal education were graduated with skills that will enable them to bring electricity to villages that are without electricity. The program will also reach out to several parts of the country, including villages in Punjab in the near future. Within five months of their training, these women are able to make Bindi Solar Torches, Diva Solar Lanterns, Home Lighting Systems, and Solar LED bulbs.
The necessary equipment for electrification will be sent to their villages by the BCCI. In addition to solar training, a digital literacy curriculum has been designed and implemented to build confidence and capability among women, in which women were introduced to smartphone camera, smartphone parts names and functions on/off, volume, speaker, earphone jack , front bank camera, how to take photo, how to record video etc. They were also given basic information about basic things like photo video, clock, setting, calculator, sound recorder, torch, download folder, notepad, power saving, taking screenshot, google play store etc.
Furthermore, students were also given opportunities to learn about 3G 4G 5G, Wi-Fi and Bluetooth, hotspot flight mode, data roaming and setting up a data plan to get them ready for the future. Creating Gmail, Google Account, etc. was also a part of this course. Apart from this, everyone was given information about digital transactions on the BHIM app, Internet security, responsible use of digital content on the Internet, Gmail ID and password, cyber security, awareness related to unsafe websites, malicious and fake entities, phishing, wishing etc. The purpose of the training was to provide trainees with guidelines for using the Internet. The goal of the program is to reach the most marginalized communities in the last mile to reach the goal that the Government of India announced in COP 22, which includes the 2030 target set by the Prime Minister to combat climate change.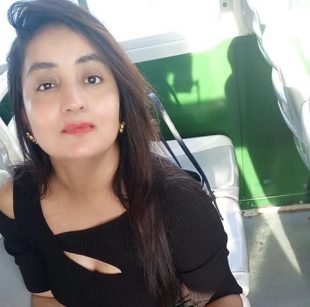 She has been there and done that. After graduating from Delhi University, she completed her diploma in Journalism from Bhartiya Vidya Bhawan, Delhi. Down the line, she completed her internship with National Herald Newspaper successfully,, and went on to Join Mainline Business daily, Business Standard. She also dabbled in image management and brand consultancy. She is a prolific writer on lifestyle entertainment, branding, lifestyle, travel, and politics.
Contact her at [email protected]