Upcoming Hollywood Series: December's Finest!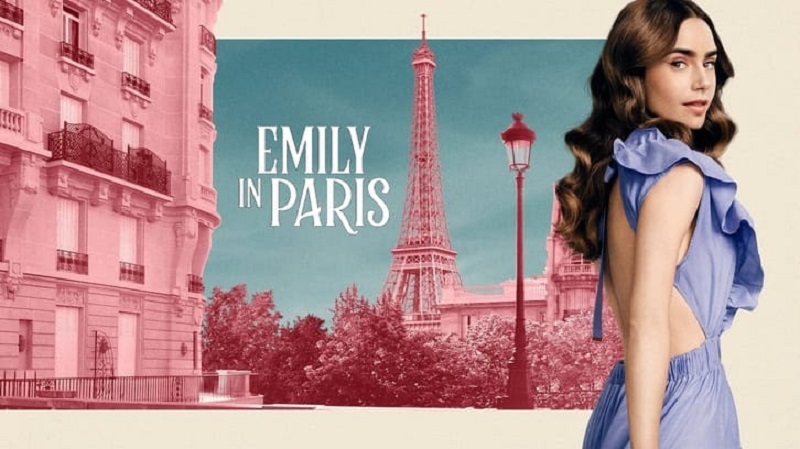 These upcoming Hollywood series are sure to stir up excitement as they make their way to OTT
As we head towards the end of another fantastic year, OTT platforms have one last package of
entertainment left for us. After blessing us with many blockbusters and top-notch Hollywood series like that of
"Stranger Things (Season 4)" earlier this year to "1899" which was recently released in November,
there is so much more in store with by OTT platforms for the month of December.
So, for all our readers, we list down some much-awaited Netflix Hollywood series for December. Get ready to
bask in the comfort of winters and entertain yourself with these interesting series in the upcoming
weeks!
Firefly Lane (Season 2):
A heart-warming tale of friendship, Firefly Lane narrates the journey of Tully and Kate who meet as young girls on the Firefly Lane and become inseparable friends throughout three decades of ups and downs. The first episode of this Hollywood drama series was released in February 2021, and the makers of this series are all set to premiere its second season on 2 nd December. Created by Maggie Friedman, Firefly Lane stars Katherine Heigl, Sarah Chalke, and Ben Lawson in the lead roles.
Here is a sneak-peek from what the series has in store:
View this post on Instagram
Sonic Prime (Season 1):
A blessing in disguise series for animation lovers, Sonic Prime is all set to
release on Netflix on December 15 th . The iconic blue Sonic, the hedgehog is a celebrated character in the world of animation. This time, this Hollywood series promises an enthralling tale penned by Justin Peniston, Omar Spahi, and Duncan Rouleau that will underline the fate of the multiverse that rests in the gloved hands of Sonic the Hedgehog.
Check out the official trailer of Sonic Prime here:
https://www.youtube.com/watch?v=cfbVUOyVeY0
Too Hot to Handle (Season 4):
This American-British reality television dating game show is seen to be much-awaited by reality show lovers across the globe. The first season of this Hollywood series was launched in 2020 and ever since then, Too Hot to Handle has been all about the tranquil shores of paradise, gorgeous singles, an enticing grand prize, and most importantly, practising the art of self-control!
The fourth season of this series is slated to release on Netflix on December 7 th .
Check out the official announcement post here:
View this post on Instagram
Emily in Paris (Season 3):
French language and culture lovers rejoice as Netflix announces the release of the third season of Emily in Paris on December 21 st . The first two seasons of Emily in Paris garnered a lot of love and appreciation for its picturesque French setup and an entertaining narrative of a girl next door named Emily, who lands her dream job in Paris and discovers her adventurous journey in a foreign land.
Check out the official announcement post here:
View this post on Instagram
The Witcher: Blood Origin (Prequel):
After winning a lot of hearts for the intriguing series – The Witcher, their dream team is back with another prequel series titled 'The Witcher: Blood Origin.' Ever since the announcement about the release of this season on December 25 th on Netflix, fans across the globe are seen to be super excited about what this season shall entail. The storyline of this series is set in the backdrop of an era that was 1,200 years before the events of the main show and it gives a sneak-peek into the origin story of the first Witcher. Declan De Barra serves as a showrunner in the latest season, alongside Michelle Yeoh, Francesca Mills, Lenny Henry, and Dylan Moran. This drama fiction-based show is all set to take us on a fantasy ride this Christmas!
Check out the announcement post here:
View this post on Instagram
I envision increased spending on statement pieces and slow fashion: Designer Samant Chauhan