A heartwarming story about estranged relationships awaits audiences in Sony SAB's 'Dil Diyaan Gallaan'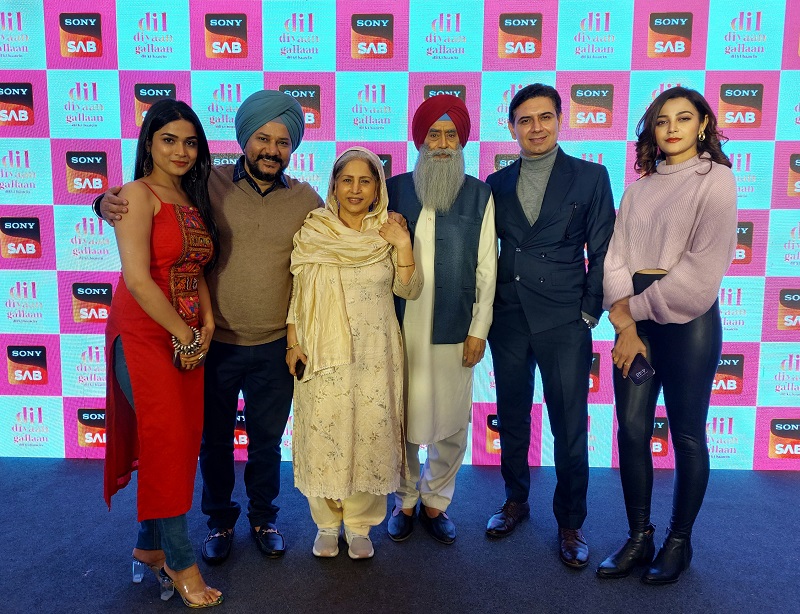 Sony SAB's Dil Diyaan Gallan highlights the situation of a family that has been separated by migration
Chandigarh: Get set to witness the predicament and dilemma of families in India who were separated from their loved ones during migration. All this gets followed by series of misunderstandings, communication gap and conflict among them. Sony SAB's 'Dil Diyaan Gallaan' will depict the tale of three generations of Punjab.
View this post on Instagram
Veteran actor Pankaj Berry and the star cast including Kaveri Priyam, Jasjeet Babbar, Sandeep Baswana, Ravi Gossain and Hema Sood graced the occasion to address a press conference that took place in Chandigarh.
While talking to High on Persona about the national launch of Sony SAB's 'Dil Diyaan Gallaan' Mr. Neeraj Vyas, Business Head, Sony SAB, Rashmi Sharma, Producer of the show, and members of the star cast elaborated how this new show will be highlighting a lot of emotions and showing how with misunderstanding and estrangement people from different perspectives, expectations and hope. The show depics emotions and feelings of the family from Hoshiarpur.
While talking about the story we were informed that the story would be all about the journey of a family. This is because two generations are adamant and unwilling to forgive and forget. Their past is confronted, however, as the third generation chips in.
Mr. Neeraj Vyas, Business Head, Sony SAB, told High on Persona during the press event that Sony Sub has a strong focus and is consistently bringing in fresh concepts and shows that entertain and engage audiences. These concepts and shows continue to present a distinct perspective and remain thought-provoking.
Pankaj Berry, who plays the role of Dilpreet Brar, said that his character is very intriguing and expressed his joy for the show. In addition, he explained that the show will unravel vivid emotions with characters that are relatable, and that many families will relate to this story alone.
View this post on Instagram
In addition to Kaveri Priyam, who plays Amrita Brar, two other cast members attended the event. In an interview with us, she said, "I was instantly drawn to the show and felt a deep connection to it. My character is willing to embrace the changes and determined to bring the family back together.
Sandeep Baswana, who plays the character of Mandeep Brar stated, "The character I am playing brings to life the perspective of people who move away for their livelihoods, from their homes and families. It is a difficult and painful experience for them. My expectation is that the show will evoke strong emotions in those who have gone through these situations or are dealing with conflicts in their lives. The show also depicts the way Indians value their culture, traditions, and emotions in their lives."
Be sure to tune in to Stoy SAB at 7:30 PM on 12th December.
http://Copy linkAs smooth as 'Makhan' and crunchy as 'Makhaana'- Oye Makhna is a movie you do not want to miss.