Preity Zinta promotes fitness through her social media posts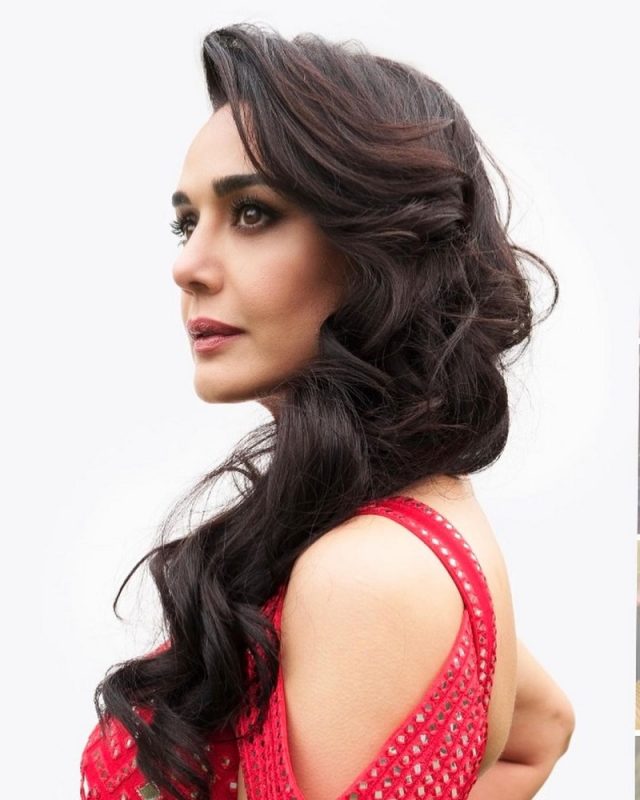 Preity Zinta encourages her followers to practice healthy lifestyle and engage in regular physical activity
We often mention Bollywood actresses who have inspired many of us to get into the world of fitness and are motivating people to stay fit. These celebrities have definitely made fitness look fashionable and trendy. And Bollywood actresses like Malaika Arora and Kareena Kapoor Khan are surely setting the standards high and have become an inspiration to many. Their commitment to health and fitness has been commendable and has helped to spread the message of leading a healthy lifestyle. The two actresses have been very vocal about their commitment to leading a healthy lifestyle, often posting pics of themselves sweating it out in the gym and their fitness routines, often sharing details on their diets and workouts.
After seeing pictures of Bollywood actress Preity Zinta at Oscars parties and events, it was impossible to ignore scrolling through her social media handles, as she looked simply stunning and youthful by the pictures she posted. Her toned physique, her stylish fashion sense and her elegant makeup choices made her an absolute cynosure at glamorous events, solidifying Preity Zinta's status.
View this post on Instagram
The pictures of her working out at the gym or the pictures of her doing pillates on a regular basis simply inspired us, and here is how you can take a leaf out of her fitness regime and look as glamrous and stunning as this dimpled beauty does.
In this picture, Preity Zinta is wearing an outfit that has been designed by Abujani Sandeep Khosla, and her look has been styled by Aastha Sharma. She can be seen in the South Asian Excellence celebration event. Preity Zinta looks stunning in this outfit, and her look highlights the intricate detailing of the outfit. She looked well-toned and her face had a sculpted look. She was a picture of perfection, glowing with good health.
This is a picture of her at the gym after being away for a week, and she emphasizes the importance of working on your core and not giving up.
View this post on Instagram
In this post she can be seen working on the back and taking care of it and stretching it out. She can be seen doing Pilates here.
She talks about strengthening and supporting the back and core muscles for a better and stronger body, and loving the rush of endorphins after exercise.She emphasizes the importance of Pilates and how slow and steady always wins.
View this post on Instagram
In this video, she talks about being consistent and staying healthy, fit, and flexible.
View this post on Instagram