Let Beauty and Sartorial choices reflect the festive charm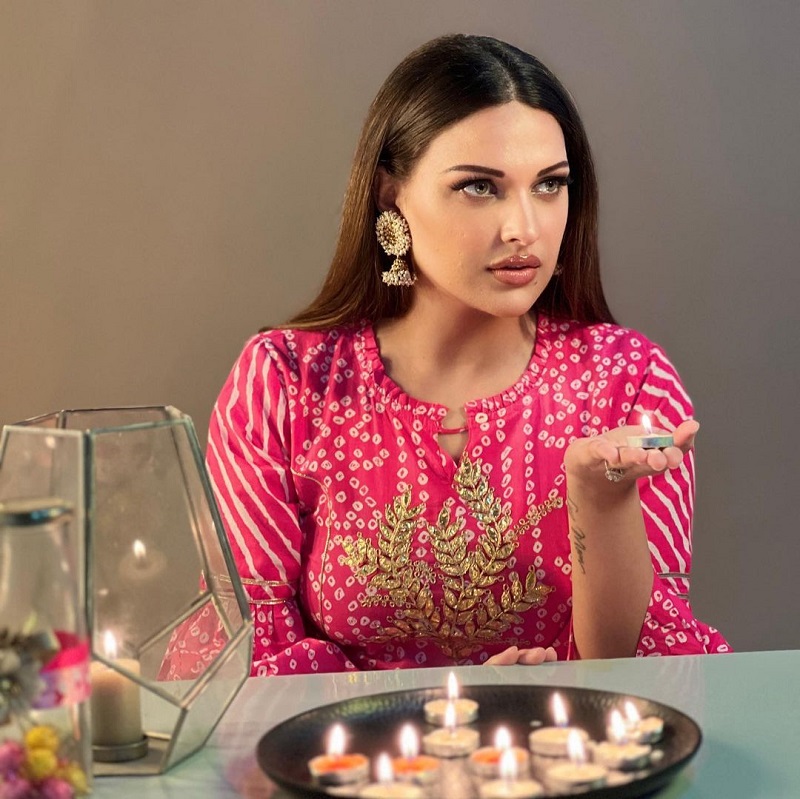 Redefine Festive Beauty & Fashion
As a whole, we are all going to have a very festive year this time, with a lot of food, drinks, and parties to celebrate the holidays.
The festive spirit has returned after a few years of lull in the past, and we're ready to rock the best festive looks. While planning our festive looks and makeup, we should also keep in mind that we want to enhance our natural beauty as well.
It is good to reflect the spirit of joy and happiness in everything we do, from our beauty regimen to our hair style, makeup, and attire during the festive season. Make sure you wear comfortable yet stylish fashion and choose your beauty products carefully. Here is our compilation of natural beauty and skin care products that you can consider embracing during the festive season and stylish line of Kurtas that are just perfect for festive occasions.
(Products are featured after being reviewed by Team Hop)
Organic Clear Skin Face Wash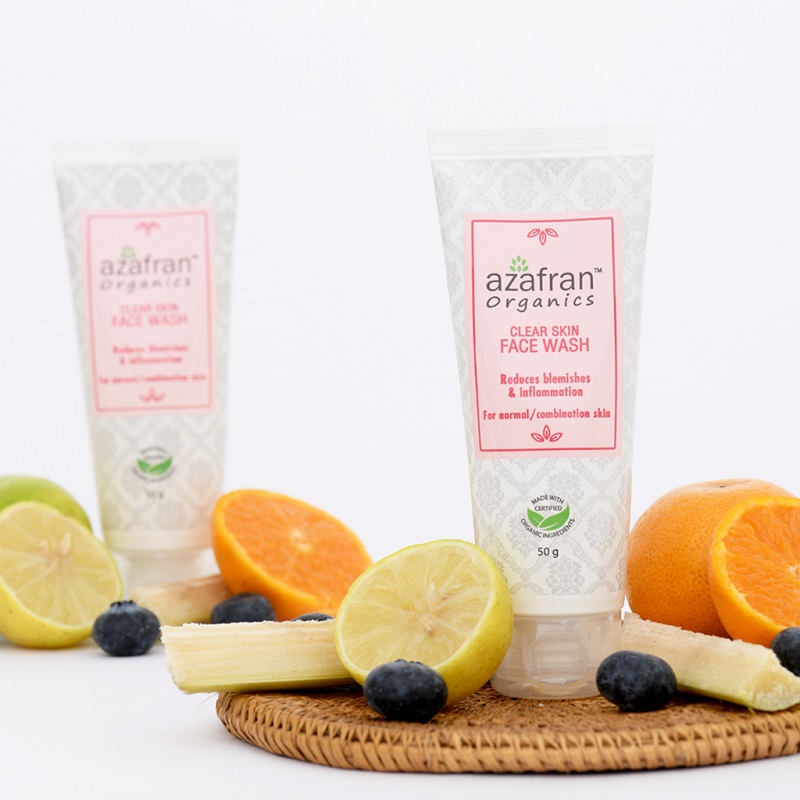 Shopping, being outside, and exposure to pollution are all part of your busy schedule, causing your skin to be neglected.  Since your skin is already exposed to pollution, we recommend avoiding chemical-laden beauty and skin care products and opting for plant based products. Cleansing your skin should be the most important part of your skin care regime. Hence opting for a face wash that combines the goodness of Turmeric and Neem is the way to go. Include this for your face wash in the morning or before you go to bed. Ensure that you cleanse your skin and pores with natural extracts that are in this face wash. The Organic Clear Skin Face Wash is the perfect way to kickstart your festive skincare regimen.
Nutri Active Advanced Skin Firming Cream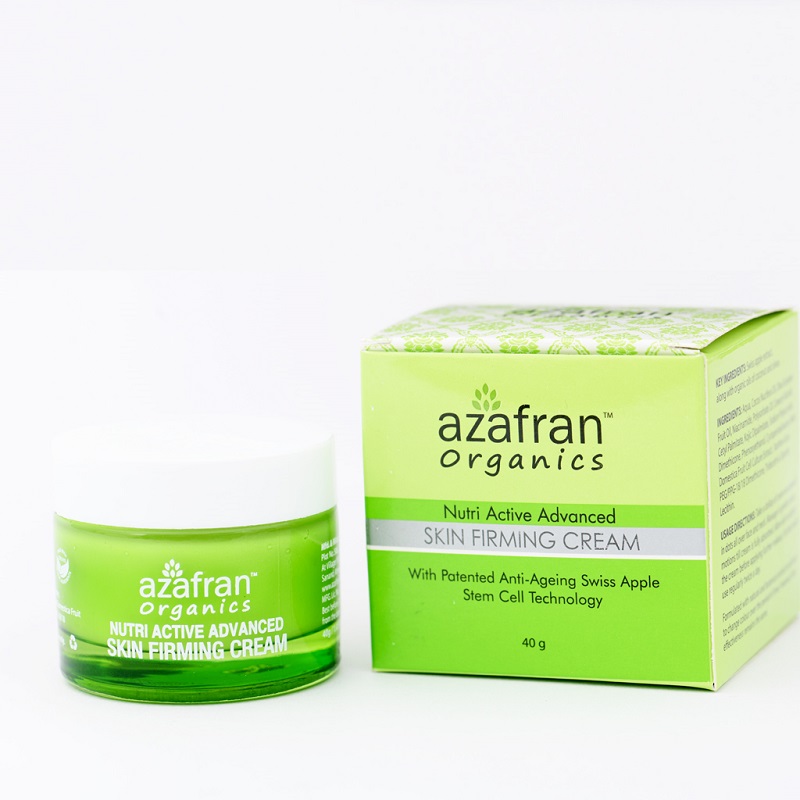 It is undeniable that everyone would like to keep a youthful appearance of their skin, and this skin firming cream will surely help you to regain that youthful appearance that we all long for. Vitamin B3, Kojic Acid, Coconut oil and Olive oil are included in Nutri Active Advanced Skin Firming Cream to repair damaged dermal cells.
Illuminating Dewy Face Mist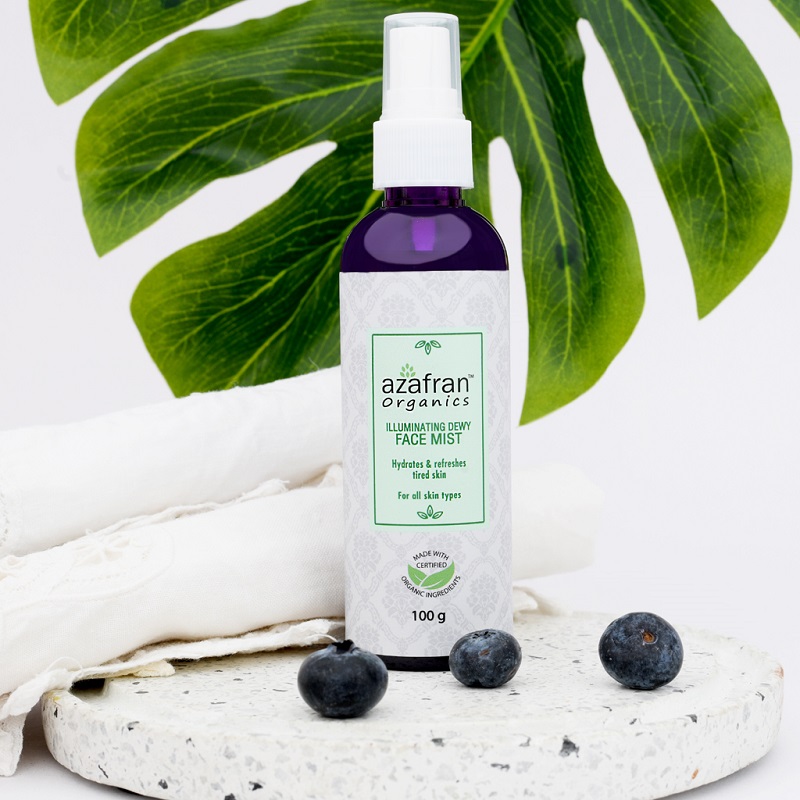 In the hustle and bustle of the holiday season, don't forget to hydrate your skin that feels dull and dehydrated. Bilberry, Orange, Lemon, Sugarcane, Sugar Maple extracts, Tulsi and Aloe Vera are all put into the illuminating Dewy Face Mist to provide your skin with ultimate hydration and glow.
We would like to suggest that you keep this handy and potable in your bag and apply it as soon as you wash your face.
D'fend SPF 50 Non-toxic plant-based sunscreen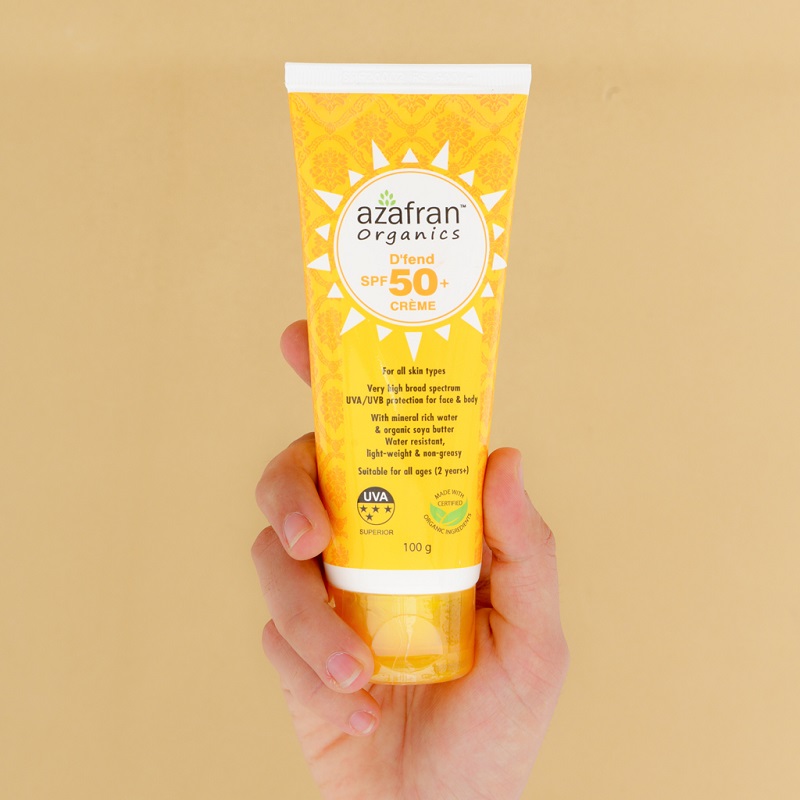 You are doing your skin no good if you leave your house without applying sunscreen. Avoid prolonged exposure to the sun as harsh UV rays can harm your skin adversely, darken your complexion, cause pigmentation, and many other skin problems. You can prevent these issues by using sunscreen and protecting your skin from harmful UV rays. Whether you're indoors or outdoors, Azafran's D'fend SPF 50 Non Toxic sunscreen is a safe and natural choice for your skin.
Pamper your strands with Ikonic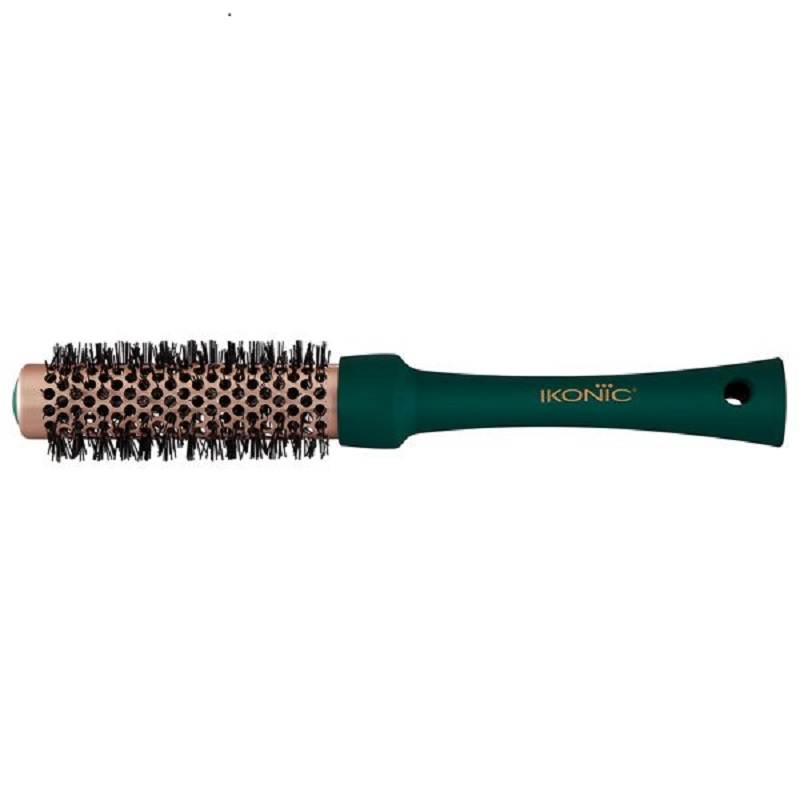 I personally love this ceramic blow dry hair brush because I have frizzy hair that gets tangled easily. Due to lack of time, I am unable to pamper my strands and scalp and tie my hair in a bun after just combing it. Due to this, hair gets frizzy and tangled, making combing hair difficult for me. However, I had two benefits from this brush. My hair was combed properly and blow dried perfectly. This emerald tinted Blow Dry Ceramic Hair Brush disintegrates water molecules at a faster rate with the power of tourmaline thereby speeding up the drying process. The device also sports a ceramic base that maintains heat more efficiently and further helps the drying and smoothening process. Additionally, it is equipped with Nano Silver Technology that prevents bacteria from growing in the bristles.
Celebrate in style with Proarte's Premium Studio 
View this post on Instagram
Proarte's Studio Brush set is perfect for enhancing the features of your face with fine makeup. You can keep the set in your vanity bag since it's compact and portable. Get the most out of your makeup and look with this brush set, which includes a Pro Foundation Brush, a Face Tapered Brush, a Precision Face Applicator, a Precision Face Contour Brush, a Duo Foundation Polishing Brush, an Eyelid Applicator Brush, an Eye Blender Brush, a Flat Blending Brush, a Cream Eyeshadow Brush, an Ease Liner Brush, a Brow Filler Brush, and a Pro Lips Precision Brush. The brushes are durable and easy to clean, they feature ultra soft yet dense bristles, and they have a comfortable grip. The company called "Proarte" aims to build products that are among the finest in the makeup industry.
For stylish and elegant look
View this post on Instagram
Elegant White Silk Viscose Kurta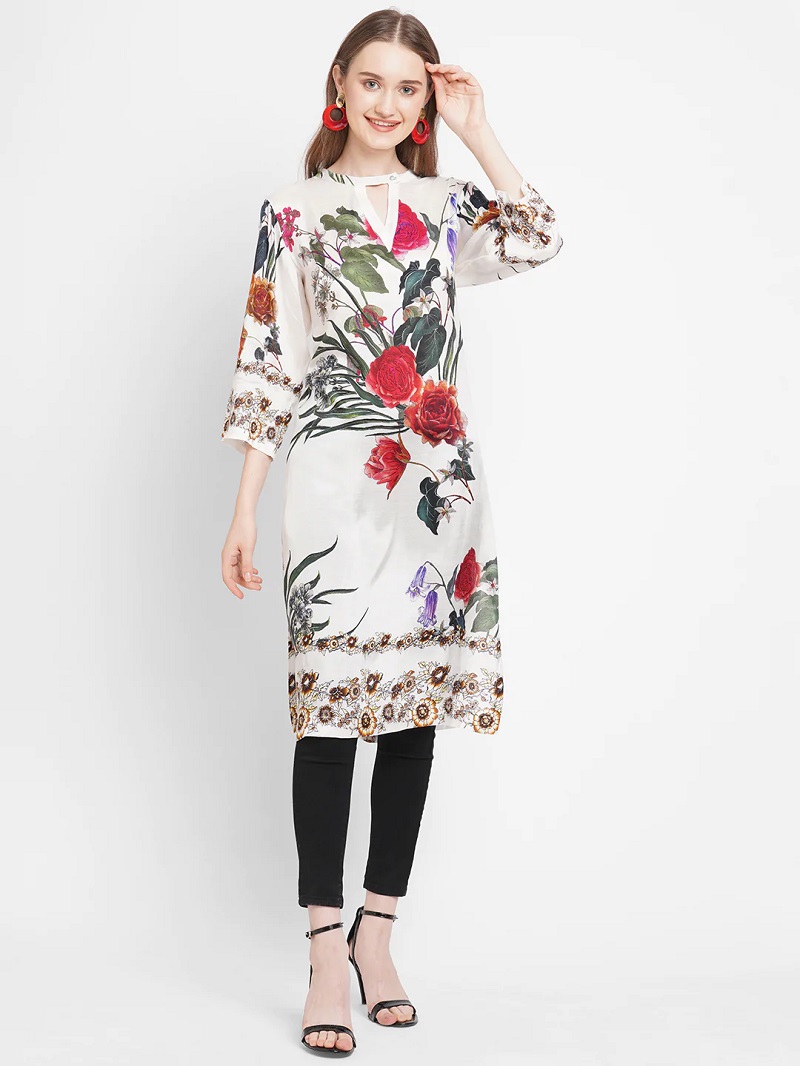 Even though you are busy visiting relatives and friends, and spending time shopping, you don't want to sacrifice looking stylish and ultra-chic. It is essential that you wear something luxurious, comfortable, and elegant that reflects the festive spirit, but you don't have much time to get ready. During the holiday season, this elegant White Silk Viscose Kurta from Cloth Haus is the right fit to add a bit of class to your look. The silky and soft fabric in a white color resonates with peace and purity and it has a lovely floral print, reflecting the holiday spirit and making it an apt selection for multiple occasions. You can wear this with palazzos, pants, or leggings according to your style. It's also super comfortable, so you can simply slip into this silk kurta and get ready to head out and enjoy the time.
Soft Grey Paisley Printed Kurti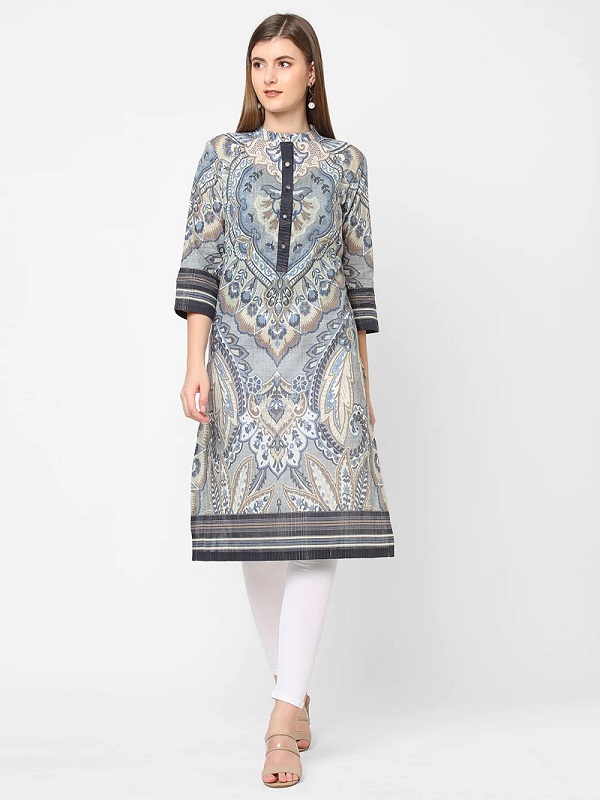 Kurtis like this one are perfect for women of millennial age who want to look contemporary yet traditional at the same time. Wear this comfortable and stylish grey kurta to enhance the charm of the holiday season. Pair this beautiful Grey Paisley Printed Kurti from Cloth Haus with black, grey, or white leggings, pants, or palazzos. Depending on the time of day, you can mix and match this to change your look every time you step out. Featuring an eclectic blend of cotton and modal, this kurti looks classy and regal.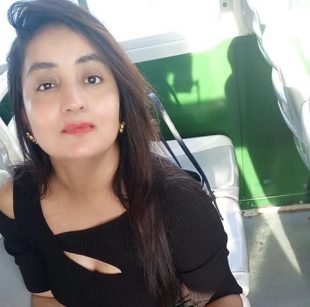 She has been there and done that. After graduating from Delhi University, she completed her diploma in Journalism from Bhartiya Vidya Bhawan, Delhi. Down the line, she completed her internship with National Herald Newspaper successfully,, and went on to Join Mainline Business daily, Business Standard. She also dabbled in image management and brand consultancy. She is a prolific writer on lifestyle entertainment, branding, lifestyle, travel, and politics.
Contact her at [email protected]