The Young, Energetic and Jovial Guy Next Door: Markand Soni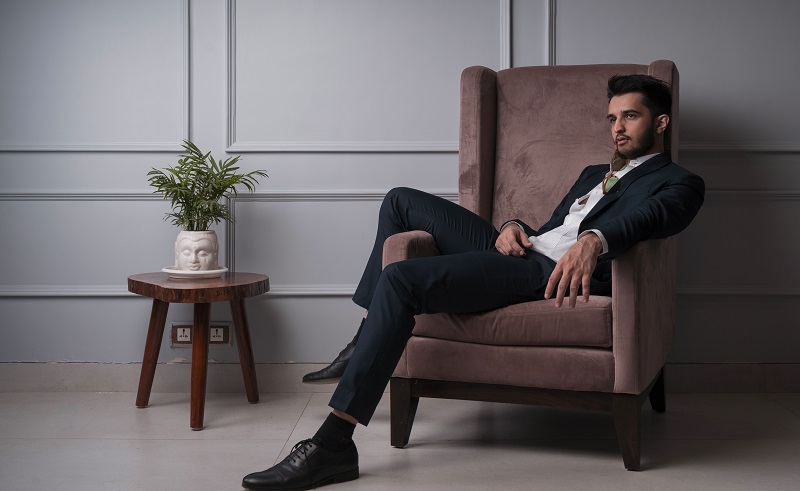 "It was an honor to work with such an illustrious cast in Brahmastra"- Markand Soni
After winning hearts for C.I.D. (1998), Sunaina (2008), and Bhoot and Friends (2010), 25 years old Markand Soni has recently marked his comeback in the B-town with the much talked about movie, Brahmastra. He has not only presented prolific acting skills in the movie but has also displayed an innocent charisma which garnered love and appreciation from the audiences. In an exclusive interview with Markand, we explore more about the beginning of his career at the tender age of 3, his passion for music, some fun sneak-peeks from the sets of Brahmastra while working with Amitabh Bachchan and Ranbir Kapoor, and a lot more.
Stay tuned for some melodious symphonies from this young artist soon. Read on to know more about him!
HOP: You started really young in your career that is at the tender age of 3. How did that happen and what was the first acting job you got at 3?
The first acting job I got was through a photographer who knew my mother somehow. It was an ad for a finance company and after that thing just picked up and I started getting more and more work.
HOP: On your Instagram we can see that you have uploaded videos of you singing and playing the piano. And they are amazing might I add. Is there any scope that you are going to take this up professionally and we might get to see an album soon?
Yes! I'm all set to release my music towards the end of September. It is going to be a single that I've co-written with Hriday Gattani, who is also producing the music for it. He assists AR Rahman on a lot of his productions, and He is someone you know from songs like Main Tumhara and Maskhari from Dil Bechara.
HOP: If you had to choose between acting and music. What would be your choice?
That is a tough decision to make. I don't think I could choose between the two. I'm passionate about both and I'd love to grow and progress and get better in both things!
View this post on Instagram
HOP: What is your dream project in the area of acting?
There are a lot of dream projects. I want to be able to do films in different genres. From comedy to horror to romance to thrillers. I want to be able to do it all!
HOP: How did you bag the role in Brahmastra?
I got a call for an audition from the casting company. And after 2 rounds of auditions, I was invited to the director's house to tell me I got the part.
HOP: How was your experience of working alongside acting icons like Amitabh Bachchan, Ranbir Kapoor, Alia bhatt, Nagarjun, etc. ?
It was a great experience! Truly Magical and unreal! They're such amazing and lovely human beings!
HOP: Any particular memory associated with the shooting of Brahmastra that comes to your mind?
There was this one time when we were in shooting in Bulgaria and Ranbir had gotten done with his shoot for the day, and my shoot was about to begin, I was going to be on the set from 5 in the evening to 4 in the morning, something like that. I had just reached the location and he saw me standing outside, he was a few feet away from me, just to tease me he started yelled from afar 'Hey Markand, Hey Markand' he then comes towards me as he gets close he shakes my hand and he is like, 'Oh Mera toh hogaya, meih ja raha hu' in a very fun way he was like hey man I'm done, good luck, you're going to shoot the entire night. But that's not me because I am done and I'm going out. It was a really funny moment that he was trying to pull my legs.
View this post on Instagram
There's another incident back in Manali, we were shooting and there were a couple dogs fighting exactly few feet away from where we were standing. I was a little afraid that one of them might just end up biting me as they were coming towards us while they were fighting amongst themselves. There was a point when they came super close and I literally jumped onto some stone sort of a thing just to avoid getting hurt from the dogs, Bachchan sir was standing next to me and I didn't realize he was there. I had a stick in my hand for that scene, in that panic my stick nudged his head a little bit and I happened to step on his shoe, I instantly panicked. Like first my stick hit him and second, I stepped on his shoe. In that moment I thought to myself that I'm so dead. I kept apologizing, and saying that I am really sorry, and he just laughed it off asking me if I was hurt instead. Like I'm fine nothing's happened to me. You're the one who's jumping around. You're the one who's scared. I'm just here. Haha, we had such a good laugh about it.
Just after this happened, I had to get my hair and make-up done, and then suddenly Ranbir comes from behind, holds my ankle really tight. And sort of makes a barking sound just to scare me, I literally thought the dog had bit me this time. Haha, we did really have a lot of fun shooting.
Other than that, there were things like Ranbir & Bachchan sir being such big superstars, they always tried to help us around and genuinely gave us directions on how can work on our crafts.
View this post on Instagram
HOP: What was your procedure to prepare for your role in the film?
What I like doing is reading the script and getting to know the entire story first. Then get to know who my character is and where he comes from and why is he the way he is and then build on top of that.
HOP: You worked in films like Bhoot and Friends and also worked in the movie khichdi. What is your take on the changes that have occurred in the industry since then?
A lot has. The trend, the culture and the type of films. Even the audience's mindset and perception have changed. 15 years ago, we could've probably gotten away with a film that had a good script but poor editing or cinematography but today that's not going to stick. The entire experience matters, and I think that's a good thing because that pushes us to make better and better films and tell better stories.
HOP: Would you like share anything about any future projects
Like I mentioned, I am going to start releasing my music later this month. It is the next big project for me. And I am looking forward to doing better roles in better films!
https://www.highonpersona.com/bollywood-actors-remain-ahead-of-the-curve-in-acing-their-suit-looks/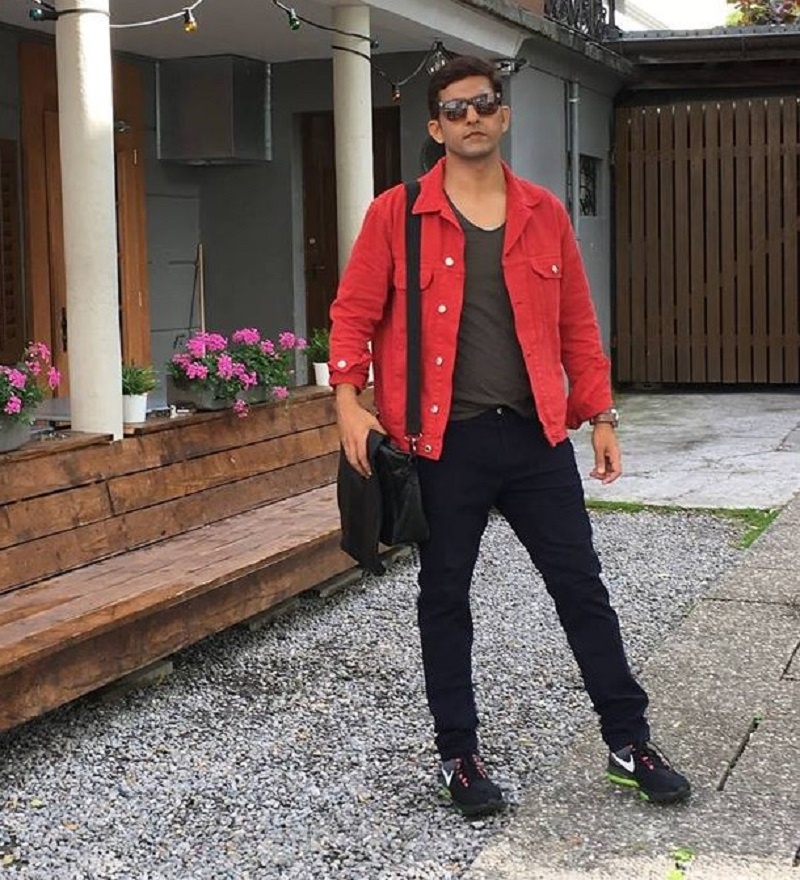 Vijay is an entropic traveller who keeps himself abreast with the developments in every nook and cranny of the world. He is a treasure trove of information about unexplored destinations and happenings in various parts of the world. He is connoisseur of fashion and trends and keeps a tab on practically all the leading designers and fashion houses of the world. Styling for fashion shoots and magazines remains his forte. He has vast experience in fashion shoots and events and exceptional grasp over the language and has written extensively on fashion, travel and style trends etc. He makes an immensely valuable contribution to HOP.
Email: [email protected]