Govinda Naam Mera – A comedy-thriller that looks appetizing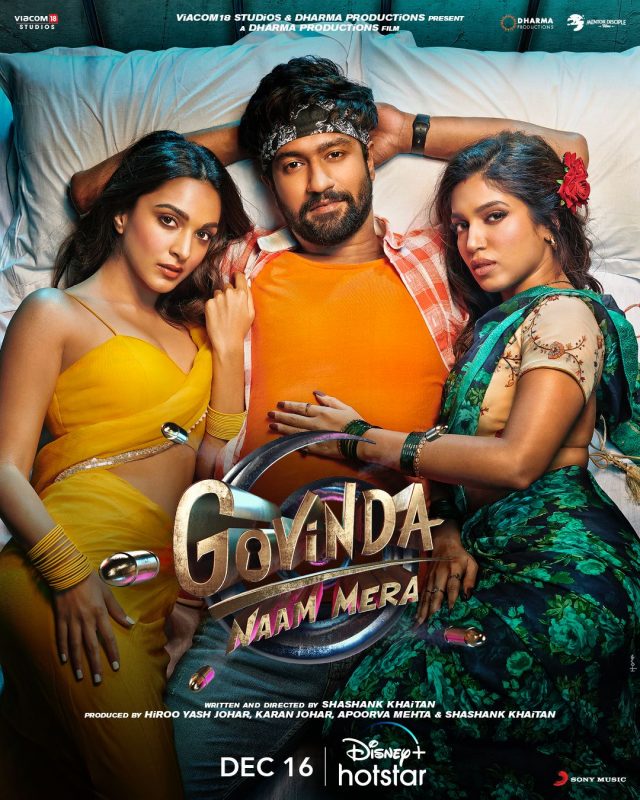 Featuring Vicky Kaushal, Kiara Advani, and Bhumi Pednekar, Govinda Naam Mera – The trailer of this comedy thriller reflects abundance of entertainment that awaits the audience.
Trailer Launch Review: From its trailer Govinda looks like a perfect dose of entertainment infused with all the ingredients of a masala movie, with a thrilling love story, an eventful life, and a touch of chaos. Despite the fact that the teaser is intriguing and funny, there is still a question at the end as to whether Govinda is going to be able to break free from this seemingly insurmountable situation.
There has been a release of the trailer for the upcoming film on Disney+ Hotstar today, which looks quite colorful, exciting and vibrant. There will be a great deal of excitement for Vicky Kaushal's fans when they see the actor in a completely reimagined avatar playing the lead role of Govind A Waghmare, which is both romantic and comical in nature at the same time.
As evident from the poster and trailer Bhumi Pednekar plays the role (Gauri) Govinda's Hot Wife, and Kiara Advani portrays Suku Govinda's naughty girlfriend. Despite the fact that he has an optimistic outlook, and an easy-going personality, Govinda Waghmare feels trapped between his bullying wife, his unhappy mother, and a girlfriend who wants to marry him.
View this post on Instagram
Everything seems to be going well for him, until he finds out that he is at risk of losing his inheritance, his ancestral bungalow. So, there is no doubt that the movie will be filled with hotness, naughtiness, laughter, along with a love triangle that is sure to go through a lot of turns and twists.
Shashank Khaitan has written the movie and and Hiroo Yash Johar, Karan Johar, Apoorva Mehta, and Shashank Khaitan have produced this. Speaking about the movie and his association Actor Vicky Kaushal said, "Shashank and I are very excited to work together on such an exciting project.
It makes me very happy that we are finally able to bring this film to our audiences, as this has been a labor of teamwork and hardwork for us. In fact, I have always been very happy to be affiliated with Karan and Dharma, and now that Disney+ Hotstar has been added to the mix, it only gets better!"
Shashank Khaitan further elaborated, "I enjoy making family-friendly films that can be enjoyed by everyone in the family. Featuring comedy, romance, and dance, Govinda Naam Mera is perfect for the whole family. In light of the holiday season when families watch movies together, Disney+ Hotstar aims to deliver a movie that will bring a whirlwind of emotions as you hold your bellies! "
Actress Bhumi Pednekar said, "Govinda Naam Mera has been so much fun so far. My nerves are getting the better of me at the moment. However, I am also excited at the same time. This is because it is a different genre for me, and I can't wait to see what the viewers think of it.
According to actor Kiara Advani, recalling the spirit of fun that prevailed on the set, she said, "Govinda Naam Mera is one of our passion projects and a labor of love. There is no doubt that Dharma is my home and this film serves to strengthen my ties to it even further. I found Suku to be an interesting character to play. This is a film that I hope the audiences will enjoy as much as we did making it."
When a change is committed, Govinda Mera Naam takes a turn in an unexpected direction. Hereon the film's journey becomes a series of thrilling events. There is a dark side to every character in the film, so everything isn't what it seems.
The movie Govinda Naam Mera is a joint production of Viacom18 Studios and Dharma Productions, and it is scheduled for release exclusively on Disney+ Hotstar on 16th December.
Watch the trailer herehttp://- https://youtu.be/mrPM-TFhmUo
http://Deepshikha Deshmukh: I want to empower women by giving them more opportunities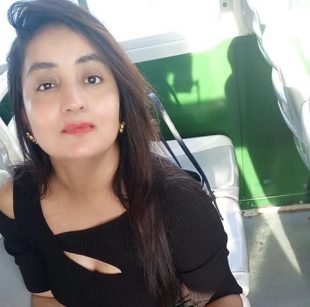 She has been there and done that. After graduating from Delhi University, she completed her diploma in Journalism from Bhartiya Vidya Bhawan, Delhi. Down the line, she completed her internship with National Herald Newspaper successfully,, and went on to Join Mainline Business daily, Business Standard. She also dabbled in image management and brand consultancy. She is a prolific writer on lifestyle entertainment, branding, lifestyle, travel, and politics.
Contact her at [email protected]