As smooth as 'Makhan' and crunchy as 'Makhaana'- Oye Makhna is a movie you do not want to miss.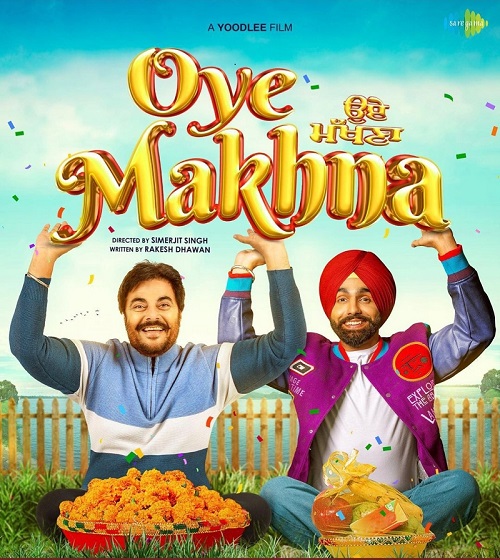 Comic punches connect well, and humor digs deep
'Oye Makhna' Punjabi Movie Review: Critics Rating: 3.5/ 5
From the movie's poster and mention on its official website, 'Oye Makhna', it was apparent that this Punjabi film is a laughter riot, and it is about the jodi of Chacha Bhatija who will tickle your funny bone. And there is no doubt that the plot of Oye Makhna is colorful, catchy, and incredibly captivating, just as its poster suggests. In terms of comedy and emotions, this film is a cut above many other Punjabi films that have appeared recently.
View this post on Instagram
There is a story that follows Shinda (uncle played by Guggu Gill) and his nephew Makhan (played by Ammy Virk) who are like best friends, and their relationship has a variety of colors and emotions, it progresses through multiple stages and captures the audience's attention from the start. The story unfolds as Makhan falls in love with Rimple (played by Tania) at first sight, and Shinda helps his nephew in getting married to the love of his life. When Shinda and Makhan discover that the girl in the story is actually the daughter of their unfriendly and hostile neighbor (Which she is not), the story takes a humorous turn. In light of this, Shinda tries his best to improve his relationship with his neighbor and finally successfully arranging Makhan's marriage with the wrong girl named Guddi, mistaking her for Rimple.
As a result, a web of lies, confusions, and chaos further unfolds, which gets funnier by the minute. As a consequence of the situation Makhan now finds himself torn between marrying the girl he loves or sacrificing it to keep his family's honor.
View this post on Instagram
Hindi and Punjabi films have presented similar stories in the past, but the way this story is presented remains distinct and compelling. Due to how the story is portrayed, audiences perceive it differently. If you look at the trend in Hindi and Punjabi romcoms, it is not uncommon for a boy to fall in love with a girl at first sight and his friend going to any lengths to help him win over the girl. There are, however, different elements in this film that will entertain you as well as being a 'paisa wasool' at the same time.As a matter of fact, the audience enjoys every moment when the two actors appear together on screen.
There is no disputing the fact that Guggu Gill is one of the foremost stars of Punjabi cinema. He is known for his histrionics, and he doesn't disappoint in this movie either, displaying wit and mischief that entertain and leave viewers feeling touched too. The innocence and charm of Ammy Virk as a protagonist, on the other hand, has made him a favorite for audiences. His ability to enact comedy in movies with the right timing has made him a favorite of moviegoers throughout the years. A great deal of the film's strength comes from these two characters, and their camaraderie is an excellent example of what lends the story to work. Furthermore, the actor's camaraderie with director Simerjit Singh was also evident in this film as well.
View this post on Instagram
Amy Virk even confirmed to us that it was a pleasure to work with Simerjit Singh when he previously worked with him in the films like 'Angrej' and 'Nikka Zaildar' together. It was a delight to see actress Tania in the role of Rimple, a strong, independent, and career-oriented young woman who makes her own way in life. In addition to the main character in the movie, there are other significant characters that are played by Sidhika Sharma, Sukhwinder Chahal, Hardeep Gill, Tarsem Paul, Deedar Gill, Satwant Kaur, Rose J. Kaur, Manju Mahal, Parminder Gill and others who performed their characters successfully.
Throughout the movie, the dialogues remained witty and engaging and kept up with the theme of the movie. Simerjit Singh did a tremendous job as director. Overall, the movie is a good blend of entertainment and drama. Additionally, the movie's music is noteworthy too.
Story is written by Rakesh Dhawan and produced by Vikram Mehra, Siddharth Anand Kumar, Simerjit Singh and Ammy Virk.As far as the storyline, content, and direction of the movie are concerned, they were all well-balanced and highly engaging at the same time. Oye Makhna is produced under the banner of Yoodlee Films, which is the film arm of Saregama India.
https://www.highonpersona.com/model-actress-kaanta-laga-girl/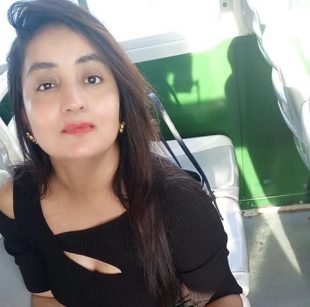 She has been there and done that. After graduating from Delhi University, she completed her diploma in Journalism from Bhartiya Vidya Bhawan, Delhi. Down the line, she completed her internship with National Herald Newspaper successfully,, and went on to Join Mainline Business daily, Business Standard. She also dabbled in image management and brand consultancy. She is a prolific writer on lifestyle entertainment, branding, lifestyle, travel, and politics.
Contact her at [email protected]