Fashion at Grammy Awards 2022 – Barkha Arora, Fashion Stylist and Editor, High on Persona decodes!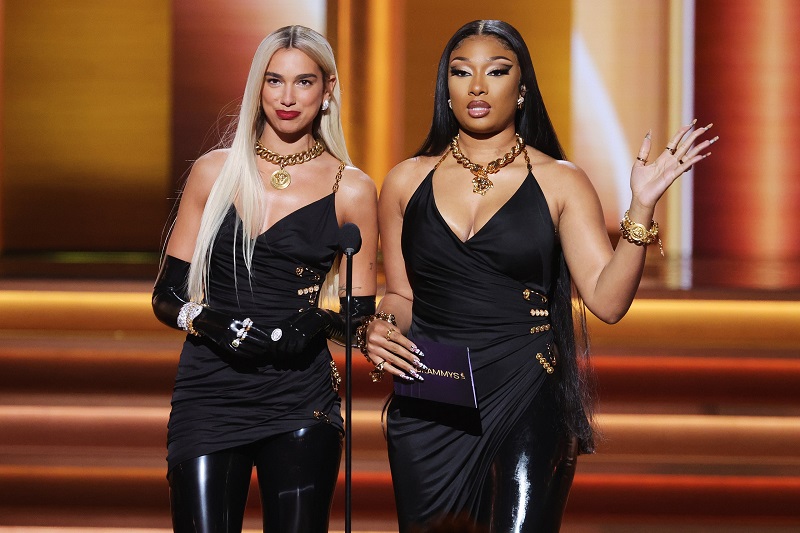 Aesthetics make all the difference!
They have the money to splurge on and resources to use, with easy access to the finest of fashion labels, brands and top designers. They have the best of fashion stylists readily available to curate their looks. Still, if they leave their house wearing an ensemble and a look that invites trolling and flak , it reflects poorly on their sense of aesthetics. It is quite impressive to see celebrities with their elegant styling and excellence on the fashion circuit. However, there are many examples of celebrities who appear to do just the opposite and become a laughing stock among their peers, despite wearing the most prestigious labels and being styled by world-renowned fashion stylists. 

In this 64th edition of Grammys that took place in Las Vegas for the very first time, the show-stealers truly appeared in their most vivid avatars and, most importantly, remained maskless without any fear of Covid looming large this time around, unlike in previous editions. On this occasion, however, we saw black, white, and pink reigning supreme with hairstyles vying for transformations, as well as make-up doing all the trick. 

The dominant colors this time were black, white, and pink, and hairstyles were at the forefront for transformation as celebrities wore out-of-the-box hairstyles and experimented with bright hair colors. A number of celebrities who are known for their wild sense of fashion this time around chose to remain elegant while others opted for the exact opposite.

We attempted to capture the essence of fashion through fashionistas as well as provide a detailed overview of styles that have influenced the Grammys in the past 5 years down the line. This is our analysis of how they looked and how they amped up their looks and created a balance this time round. Furthermore, this also serves as a reminder of some of the fashionistas who rocked past Grammys.

With her sheer Versace Bondage dress, Dua Lipa this time simply slayed the red carpet. The dress was long and backless, accentuated with heavy pieces of jewelry at the neck and on her hands. The sheer black gown by Versace with golden buckles and straps on the top complemented the heavy golden jewelry. Her floor-length all-black gown made her look more curvaceous and slender, and the sheer bodice overlaying a corset adorned with golden straps added tons of drama to her look. Stunning chains, buckles, and medallions featuring Versace's iconic Medusa emblem adorn this collection. With the addition of jewelry such as rings and earrings, Lipas's beautiful nails served to accentuate the beauty of the rings even more. she experimented with her hair and kept it blonde this time in contrast to the last years, creating a perfect balance between the black dress and blonde hair, allowing the monotony of all black to be broken up. Keeping her hair straight, she kept her makeup flawless and added red lipstick to the look to bring out a powerful aura.

View this post on Instagram

I must say that Saweetie looked pretty eye-catching in her Fuschia gown, paired with matching gloves, which looked lavish and flamboyant complimented by the rapper's three-piece outfit — which included a bow-adorned bralette, opera-length gloves, and a full skirt. In a pink Valentine's outfit, Saweetie was a visual delight. Later on, she changed into a custom gown designed by Oscar de la Renta with a bubble skirt, a draped bustier, and crystal flowers adorning the bodice. It is, however, her vibrant red carpet outfit that is going to be most remembered for being the most eye-catching and vibrant outfit on the red carpet.


On the Grammys red carpet, Billy Elish wore a deconstructed trench coat and sock boots, both by Rick Owens had nothing great to talk about. The purpose of style is usually to bring out the best features of an individual and to gloss over their flaws, but this look just didn't do that for her, she appeared on the red carpet wearing a baggy black trench coat by Rick Owens that looked extreme and was worn off-kilter, the floor-sweeping train added to the look but the black neoprene sock boots with thick rubber soles didn't seem to complement the look. In this case, a black hairstyle and the micro rectangular glasses gave the look a rather dull look and lack of balance. Although she tried to bring some color to the look with tiny gold hoops, it did not work. 
View this post on Instagram
During the event, BTS members looked well-dressed with an array of colored custom Louis Vuitton suits, but they did not stand out. K-Pop sensation BTS wore color-coordinated Louis Vuitton suits in wool and cashmere with floral pins. This looks like everyday clothing for a mundane occasion, not something which would stand out at a larger-than-life event such as the Grammy Awards, neither was this an innovation.
There has been an oversize fashion trend sweeping the fashion industry for quite some time now for men and women but this particular piece was beyond oversize and looked all shabby and way to relaxed. This look worn by Justin Beiber has been a big thumbs down to the guy and because of this look he has been ridiculed a lot and became a laughing stock. He went a step further and complimented his suit look with a pin woolen cap, and that was unimpressive.

As for his wife, Hailey Beiber, she looked elegant and pretty in a silky strapless off-shoulder gown from Saint Laurent. accentuated her collar bone and slender neckline look in an ivory colour off shoulder dress and further enhanced the look with sleek chains necklaces and drop earrings by Elsa Peretti. It appeared perfectly coordinated with the dress, even though it was minimalist and effortless,  loose braid down with middle parting  made her immaculate and impeccable.The look would be great for a beach party or even an intimate date.  She kept her makeup minimalist and nude that worked well with the look, however she could have gone a littile bold in makeup to balance out. Sombre and melancholic mood was conspicuous most of the time.
The dress that Megan Thee Stallion wore to the game was different from the league's. I think plains and solids would have worked much  better on her .She gave us a peek into her wild side in this leopard print dress from Roberto Cavalli, featuring a thigh-high slit and an off shoulder neckline. As far as fashion concerns, it is hard to argue with the fact that the other dress she wore in black with a statement neck piece and a bold bracelet looked a lot more chic, graceful, and also gave her an excellent shape. The dramatic eye makeup added drama and intensity to the look in black. The straight open hair extended the elegant touch, while the makeup in brown and bronze encouraged the skin's natural splendor.
View this post on Instagram
The star is known for her wild unorthodox and flamboyant fashion choices. Having said that, Lady Gaga this time kept her look simple and elegant one. She wore a floor-length peep-toe black and white gown with a lace-up back designed by Armani Prive and paired it with stunning Tiffany & Co jewelry. The diamond necklace paired with a matching pair of earrings added that perfect touch to her look. In keeping with the look, the hairstyle was equally chic and elegant.
View this post on Instagram
Doja cat wore an icy blue and minty green Versace dress with cut-outs, laces, Swarovski crystals worn over a strong corset bodysuit. The sheer dress and the decollete neckline dress worn over the corset body suit looked super chic. and sexy.  As Doja was dripping in diamond jewelry, she wore earrings, a necklace and a bracelet by Samer Halimeh, as well as rings by Jacob & Co. As styled by Brett Alan Nelson, her Versace platform pumps completed the icy blue look, as well as the Coperni glass handbag which matched her outfit perfectly. The girl looked absolutely stunning and sparkling. It is no secret that her hair style was little quirky , and it certainly grabbed the attention and mixed reactions. She definitely kept the shutterbugs busy. For her makeup, she chose light silver eyeshadow with hints of mint green.

Sophie Carson looked like the epitome of simplicity and minimalism at red carpet event. She looked fresh and ravishing in an elegant green Valentino gown for the red carpet. The floor length gown accentuated her charm. She is accessorized with a single bracelet and hoop earrings. During this time she kept her hair neatly tied and sleek.
View this post on Instagram

Cynthia Erivo looked attractive in her Louis Vuitton gown. The gown had draping across the shoulder with embroidered detailing and a high slit. Although the gown was elegant in color, the pattern of the gown was quirky. Probably a simpler gown with fine detailing would have looked better than the one from LV, which is great with bags. 

Tiffany Haddish attended the event dressed in a silver and sparkly Prada gown. She accessorized the gown with diamond earrings and large bow embellishment on one shoulder, a necklace, a necklace, diamond bracelet, and stunning heels.
View this post on Instagram

In this picture, you can see Olivia Rodrigo's Vivienne Westwood black hot dress with no shoulder straps and a body-hugging figure. The 19-year-old singer left us stunned in a purple custom-made gown by Vivienne Westwood. With the matching gloves and a matching choker, she matched her low-cut off-the-shoulder bodycon number with gloves. She completed this look well with a purple studded necklace, purple smoky eyes, wavy hair and purple eyes, all which made her look quite stunning.
View this post on Instagram

It was an evening of pearls for rapper and singer Lil Nas X, who arrived at the ceremony wearing a diamond and pearl suit by Balmain. He is up for five awards tonight, including "Song of the Year" and "Album of the Year," and his outfit was tailored with pearls and diamonds. The custom Balmain suit is quilted, high-collared, and embroidered with butterflies. Lil Nas X wore a towering pair of platform shoes as well as a hint of light-blue eyeshadow. A close-up of the butterfly design on Lil Nas X's Grammys outfit. CreThe rapper and singer paired his look with chunky platforms. Credit: Angel Weiss/AFP/Getty Images

Marshmello wore a navy blue floral printed suit along with his signature helmet.

Fashionistas and designers who dominated the fashion at the Grammy awards in the past.

As we're on the subject, here's a brief throwback to the Grammy Awards from the past, when Gwen Stefani wore a red taffeta dress designed by Abu Jani & Sandeep Khosla for her performance during the ceremony. The outfit she wore to the event was her ultimate choice.

While Billie Eilish won tons of awards last year, she also tried to make a fashion statement with her outfits. No matter what the outfit, whether it was a green long-sleeved top with gloves and wide-leg pants, or a grey-pink shirt and trousers, she ruled every look she wore that was designed by Gucci!

As far as Grammy fashion goes, Ariana Grande's look for the 2020 event is regarded as one of the most iconic. She was wearing a dark gray gown that was designed by Italian fashion designer Giambattista Valli, with a tulle skirt that was layered on top of it. The earrings she wore were designed by Lorraine Schwartz to complement her outfit.

H.E.R. showed up at last year's event in a purple velvet midi gown and bell-bottom pants that gave her a classic 1970s vibe. Peter Dundas, renowned fashion designer who designed Beyonce's red low-cut dress for the Grammys last year, was the man behind the outfit. 

Megan Thee Stallion wore a strapless orange gown last year. Previously, Gwen Stefani, Common, Philip Sweet, Kimberly Schlapman, Jimi Westbrook, and Karen Fairchild were also seen wearing Dolce & Gabbana during the Grammy Awards 2020.

The last year's awards ceremony saw Lizzo wearing Balmain and looking like one of the sexiest rappers around. It has also been reported that Kylie Jenner, Katy Perry and Usher also attended the Grammys in Balmain the previous year.

The Grammy 2021 Red Carpet appearance by Taylor Swift deserves a lot of attention. She looked absolutely stunning in the floral gown she wore.

BTS was dressed by Louis Vuitton for the Grammys 2021 as their global ambassador. They were dressed in modern men's suits that gave them a sharp look, These suits have become quite the rage since.

The Jones brothers' stylist at one of the 2020 Grammy awards was Avo Yermagyan. He styled them in vibrant poppy colors and prints, then a golden 60s look for their performance. 

The look Doja Cat wore to the Grammy Awards 2021 was inspired by her album, Planet Her. During the biggest night of the singer's career, stylist Brett Alan Nelson kept the futuristic theme in mind when she styled her for the biggest stage.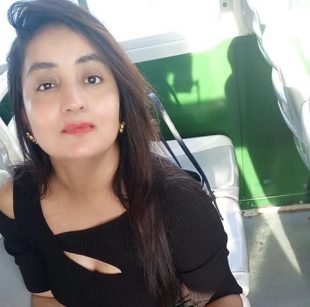 She has been there and done that. After graduating from Delhi University, she completed her diploma in Journalism from Bhartiya Vidya Bhawan, Delhi. Down the line, she completed her internship with National Herald Newspaper successfully,, and went on to Join Mainline Business daily, Business Standard. She also dabbled in image management and brand consultancy. She is a prolific writer on lifestyle entertainment, branding, lifestyle, travel, and politics.
Contact her at [email protected]