Khushboo Atre takes center stage in Criminal Justice 3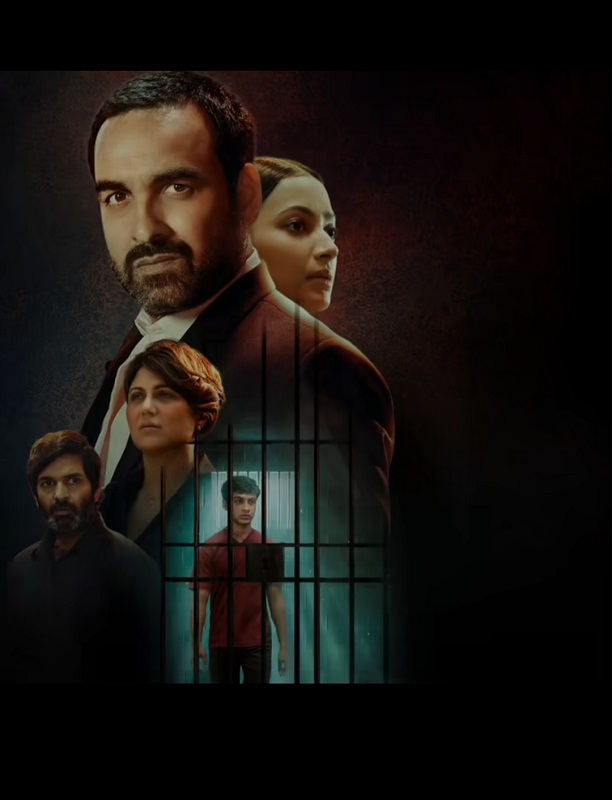 Criminal Justice 3 awards Khushboo Atre with much deserved acclaim as Pankaj Tripathi's wife
A talented actor will always be noticed and receive the recognition they deserve, regardless of how long it takes for them to realize their potential. The talent that exists will eventually be recognized, no matter how long it takes for it to come to light. A similar story can be told about actress Khushboo Atre. She once felt out of place in the entertainment industry while she was experiencing a lot of struggle and hardships in the early stages of her career.
View this post on Instagram
This was the time when she also felt that in the glamour and entertainment world more preference was given to taller frames and pretty faces. Instead of giving preference to one actor over another. And the Television Industry was a stellar example of this. Khushboo Atre has come a long way from voice-over artist to portraying Pankaj Tripathi's wife in Criminal Justice. She has seen the ebbs and flows of the industry. From small roles in films to playing roles in Television Khushboo was versatile in every medium.
In the Web series Criminal Justice, Adhura Sach, actress Khushboo Atre is playing the wife of Madhav Mishra, a character played by Pankaj Tripathi, and she is filled with gratitude for the same. "I Am Grateful to Make My Big Acting Debut Opposite Pankaj Tripathi in Criminal Justice, " she says. In her statement of gratitude, the actress stated "I am grateful for the opportunity that has come my way through Criminal Justice. Undoubtedly, it was one of the most memorable experiences of my life. When I got the call, I wasn't sure that I would be playing lead alongside Pankaj sir. She also feels that films like Raazi and Shamitabh and her projects on OTT like Illegal, Naked and seasons of Criminal Justice earned her the recognition and acclaim she always deserved, and she is overwhelmed with the love and responses she is getting for her roles.
View this post on Instagram
This is also her most prestigious acting debut and she feels that this role will strengthen her journey and be a milestone in her career. Moreover, she hopes that the audience will be able to relate to her and grow with her in the future and support her in all of her future endeavors.
I think we can safely say that raw talents like Khushboo Atre can instantly connect with the audience, based on the fact that they are so captivating. We are all excited to see what the actress has in store for us next. We cannot contain our excitement about the upcoming projects she is preparing to embark on.
On the work front, Khusboo has done significant roles in movies and series like Raazi, Illegal, Shamitabh, Vodka Diaries, and in tv shows like Udaan, Saath Nibhana Sathiya. Currently, the actress is shooting for 2 Bollywood films as lead about which the official announcement will be made soon.