The trend of coordinating outfits with your valentine is kiddish: Aditya Deshmukh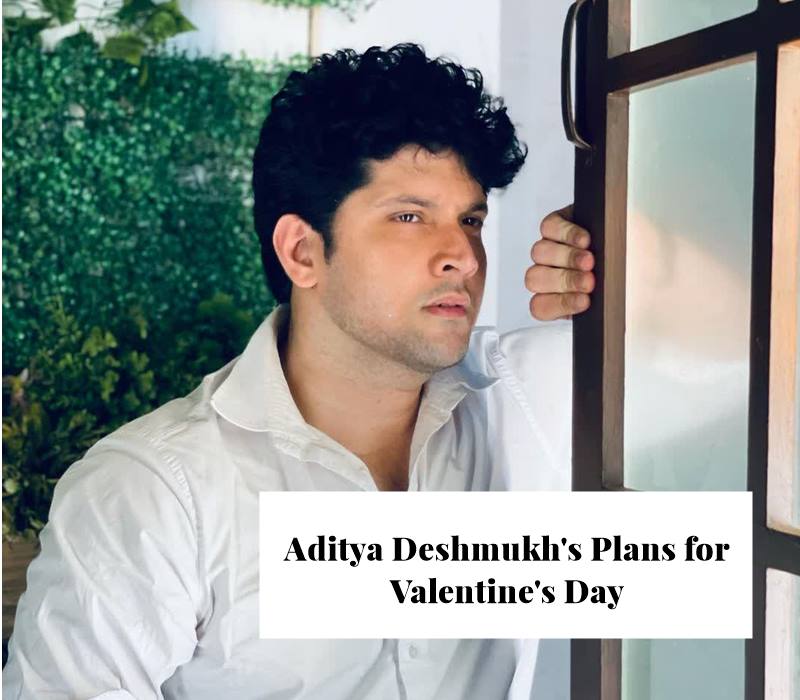 From Marathi cinema to the Indian television industry, from soap operas to series, Aditya Deshmukh has accomplished a great deal in the entertainment world from 2012 to 2022.  His portfolio consists of daily soaps like Punar Vivah, Bade Ache Lagte Hai, MTV Webbed, Saavdhan India, Gumrah, etc. As a lead actor for his work in Ziddi Dil Maane Na, where he was widely acclaimed, he also appeared in popular Marathi series such as Asmita, Ambat Goad, and Radha Prem Rang Rangili.
He has become very popular among TV audiences with his latest drama series, 'Ziddi Dil Maane Na' being the most-watched series on TV. His versatility ranges from Vishal of 'Bade Acche Lagte Hai' to Ashutosh of 'Kavach… Kaali shaktiyon se' where all of the characters he played remain unforgettable. As someone who prefers to express the depth of his love through actions over formal words and believes in pampering his loved one to the fullest extent possible. This could mean cooking an elaborate meal, taking her out to dinner or to a movie, or giving her a bunch of roses and chocolates. And all of this, he wants to do in the most simple and subtle way, instead of being flashy and showing off by matching outfits and accessories with your spouse; instead, he advocates being a good listener in a relationship, as being a good listener remains crucial to any successful relationship. Along with talking to us about the significance of special days that fall within the month of February, Just before Valentine's Day, He also echoed his opinion about what love means to him and shared with us some of his own romantic experiences.
ON ROSE DAY
I would prefer to give a bouquet and a box of chocolates. I guess every girl loves that. I guess that is the best thing to gift someone followed may be by a drive or a movie. For me a red rose signifies how much you care and love that person. How special they are to you. The same goes for me when I say that I am so happy to have her and she's the greatest thing that ever happened to me.
ON-TREND OF COORDINATING OUTFITS WITH  PARTNER
That is in my view really kiddish. Rather go with the flow, listen to what your partner wants to say and be with them. Be a good listener. I guess all these things are secondary caring about looks and clothes. It all comes down to how much you care about that person and I guess every day should be valentine's day if you love someone.
A DINNER DATE OR A MOVIE NIGHT
I'd prefer a good movie night followed by a dinner.
A LAST-MINUTE HUNTER OR A PLANNER
I am a spontaneous person so I just go with the flow. I guess when you plan then you get stuck somewhere and you feel bad that your plans didn't work out the way it should be. Let it be a surprise and don't plan anything.
FANCY OR LAVISH CELEBRATION
If given a choice, I'd prefer spending quality time with her, making dinner at her place, listening to music, or watching a movie and talking. Just simple things – that matters alot.
GETAWAY LOCATION FOR CELEBRATION
If I get a chance to go on a holiday, I'd prefer somewhere nearby like any hill station. But if abroad I would love to go to the Maldives.
PERFECT ROMANTIC GESTURE
I feel the most intimate thing is giving time to someone. In today's world where everything is so fast-paced, you don't get to spend time with your family and loved ones. So spending quality time with your special someone is very important to me. Listening to her, spending time and cooking for her, with her, watching a movie. Not necessary you have to go out. I feel you can be yourself and let go only when
you are at home and that's the most intimate thing for me. Solitude, you and her.
A PERFECT PROMISE
The promise I would make to her would be that no matter how hard life gets I will always be there for her no matter what. I will love her as much as I can and how life allows me to I will always be there for her.
FIRST KISS
Sorry to disappoint but my first kiss wasn't very embarrassing. It was the sweetest thing. It actually happened in a public area and it was quite a smooth gesture. It was our moment and it was very sweet.
THE BEST GIFT
Due to my work, I wasn't able to celebrate my birthday or even cut the cake. I girl I dated before when she got to knew i think around 11:30 pm she bought a cake, and we were in the car and we cut it. And that was the sweetest thing she had ever done for me.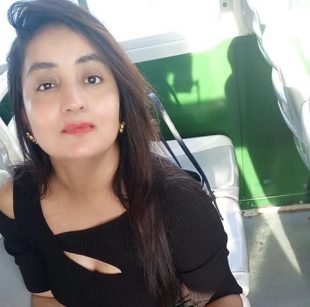 She has been there and done that. After graduating from Delhi University, she completed her diploma in Journalism from Bhartiya Vidya Bhawan, Delhi. Down the line, she completed her internship with National Herald Newspaper successfully,, and went on to Join Mainline Business daily, Business Standard. She also dabbled in image management and brand consultancy. She is a prolific writer on lifestyle entertainment, branding, lifestyle, travel, and politics.
Contact her at [email protected]