I want to Celebrate the week of love with my Fans : Aalisha Panwar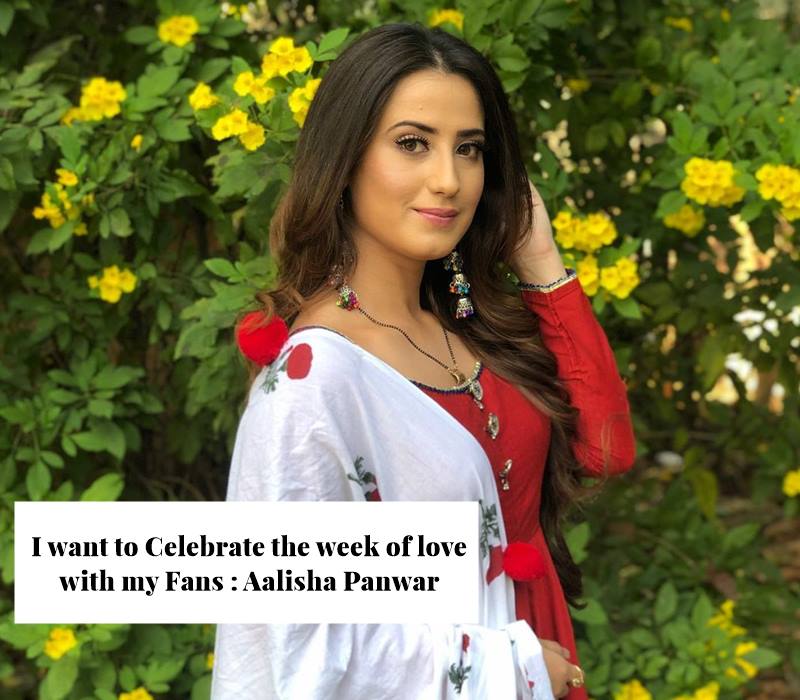 During the celebration of the spirit of Valentine, all the days prior to the actual day of February 14 are also celebrated in high spirits and are infused with romance, as each day has its own unique meaning and expression, be it rose day, teddy day, chocolate day, each is celebrated with the same fervor and zest. For TV actress Alisha Panwar care, compassion, showing up for the partner, expressing love with thoughtful messages, being in touch, etc do make up for the beauty of romance and shine brighter than any other form of expressions, such as gifts, roses, and chocolates.
It seemed like a good idea to find out how Alisha interprets and understands the meaning and significance of each day, including Valentine's Day, and also find out what sort of plans she has for the occasion.
I must say, it is a beautiful day, and the roses are indeed beautiful and smell really good. I am not a big fan of roses, but I would like the bouquet to combine the beauty of all kinds of roses, be it red, pink, yellow, white, or not just red. My favorite flower, besides roses, are orchids (white and purple in color). And yes, a simple sweet message along with it. So, it'll be a bouquet of roses along with a simple sweet message.Reply. I don't remember ever sending or receiving a rose in my life. I have received them a lot. Perhaps this time, I would give it to someone and celebrate Rose Day with my mom, my dad, sister or my friends. The rose will probably symbolize my love and freshness in my relationship with that person if I have to give it to them.
IDEA OF A PERFECT VALENTINE DATE
Most of the time, I prefer to stay indoors with the person I love. If we decide to have a nice candle night dinner, we will probably prepare it at home or order from a restaurant. The idea is to spend time together in a more relaxed manner. We might also watch a movie together. I guess I will choose both, but only at home. I'll start with dinner, followed by a movie night in my house's comfy living room.
PLANNING IN ADVANCE OR IMPROMPTU PLANS
Usually, I do not hunt at the last minute. Instead, I usually plan everything in my life, such as going on holiday, traveling somewhere, or doing something special for a special occasion. It would be best to know what to do two to three days in advance, but not exactly way before. I will spend Valentine's Day watching Ishqiya with my mom and pampering myself at home. This is something I am planning to do. I don't have a plan for the entire week, but I might interact with my fans online. It is amazing how much I love them, how they love me, and how real they are. Valentine's week is definitely dedicated to my fans.
NORMAL OR EXTRAORDINARY DATE
If I am celebrating it with someone I am comfortable with and know inside out, I would love to plan a fun, elaborate date.
A PERFECT VALENTINE'S GETAWAY
I would love to go to Kashmir or go to Goa in India if I had to choose. Definitely, Venice if we are talking about traveling abroad!
A PERFECT ROMANTIC GESTURE
It is unlikely that I have ever made a romantic gesture for anyone because I never had a proper guy to celebrate it with. Instead, I always celebrate with my girlfriends and my family. However, a few things have happened to me recently. I received many bouquets with beautiful messages, but most were anonymous, so I really don't know who they were. I have sometimes received teddies, cakes, etc. When I think about what would be the most romantic thing to do for Valentine's Day as a partner, I would say showing up. Nothing else matters, having each other's back and always being there for each other. That is what everyone wants.
A PERFECT VALENTINES PROMISE
 As a promise, the one thing I would do and believe with my entire heart is that I would always show up, be by their side, and always support them no matter what they go through. The person who needs my support will always be able to count on me. And in this day and age, I think that is what we really need more than buying gifts. It probably would be what I would expect from the person I love and what I would do for them if I loved them.
FIRST KISS
It looks like you will have to skip this question since my first kiss has not yet taken place. To date, I haven't been in a relationship, and I'm still looking for the right person to be with. Until then, I guess we'll have a story to tell.
BEST VALENTINE GIFT
I would have to say that the best gift that I have received throughout these years is from my fans. Every year, they send me fresh flowers, cakes, teddy bears, and thoughtful messages that are so heartwarming and beautiful. It is their love and respect for me, how much they respect me and how much they adore me, no matter what I portray in my project or role. Their faith in me is unconditional. In my darkest moments, when there are some fake news stories going around, they are always there to support me and have my back. In order to express how much I appreciate their love for me, I want to celebrate this week of love with them in order to show them just how much they mean to me.
FAVOURITE CHOCOLATE FOR CHOCOLATE DAY
Lindt chocolate is my favorite chocolate brand. I consider it to be one of the most delectable chocolates out there. I like M&Ms a lot. As of yet, I have not gifted anyone with chocolates, but if they give me one of these, I would be more than happy!
ON DELIGHTFULLY CUSTOMISED CHOCOLATES
My fans have sent me a lot of customized gifts. They have sent me pillows and posters with my picture on them. They have engraved my initials on pens. My name was carved in a very nice wooden jewelry box that was gifted to me. I received both the small and large jewellery boxes in the same style. In addition, I have also received custom-made doughnuts from my fans. In addition to being shaped of my name, they were a lot of fun to eat!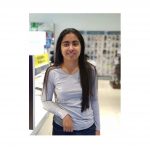 Divya Khanna is the youngest member of the team, with a background in political science. She has joined High on persona print magazine in order to gain hands-on experience in various aspects of editorial coordination as associate editor of the magazine and news site. She has a penchant for writing and enjoys meeting new people and interviewing celebrities. She has a passion for writing, she has an eye for details, loves traveling, and a quick learner. She comes from the Mecca of Indian Journalism, Delhi.
Email: [email protected]