Food and beverage business in Tier 2 cities guarantees expansion and growth: Varun Behl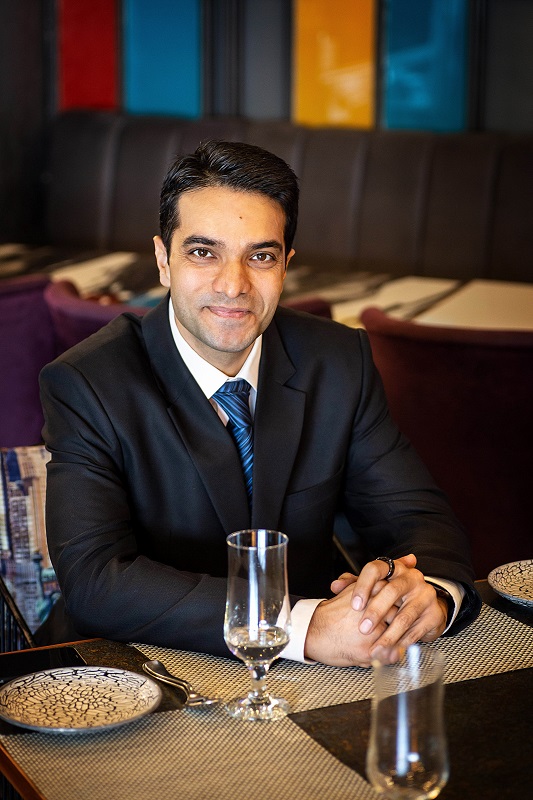 Over the past few years, the hospitality and food sector in India has taken a giant leap. The dynamics of gastronomy and culinary business are changing regardless of whether the city is in the top tier or the bottom tier. As an experienced restaurateur Varun Behl, Managing Director, KCCO India Pvt. Ltd. believes that doing business in tier 1 city is relatively more challenging than doing so in tier 2 , he remains willing and prepared to embrace the challenges and transcend the boundaries of Rajasthan, and Delhi NCR happens to be on his radar for the purpose. As he has transitioned from the concept of launching tech-savvy chains of restaurants to the concept of launching restaurants that are a reflection of the unique culture of Rajasthan and are part of its enduring heritage to now launching a micro-gastronomically innovative concept, he is charting the ladder of success bit by bit.

While talking about recent trends that are emerging in the hospitality sector, Varun believes that the major trends are robotics, food trucks, micro-restaurants, data analytics, quick services, and quick takeaways. It is no longer just a food business anymore. The way he looks at it, even though he puts technology at the center of his business, he remains connected to the traditions and culture of Rajasthan and lets it shine through his restaurants and flavours. The new restaurant he has opened at Hawa Mahal is one of the places that boasts the rich culture and splendor of Rajasthan while serving diverse flavours. We got up close and personal with him and spoke at length about everything from changing dynamics and upcoming trends to his own personal choices when it comes to dining out. Below is a portion of the conversation we had with him

Q. Please tell us about innovation in your menu keeping in view the evolving and emerging trends in India's gastronomy?
Kebabs and Curries Company (KCCO) is known for its gravies and meats, predominantly. We like to keep our menu a good mix of crowd-pleasers and regional favourites. Our biggest focus is to keep the quality and the taste of the recipes, unchanged. For a brand like ours, guests and patrons invariably, love to come back again and again for a taste of the familiar. That said, we do experiment, making a spin on classic recipes and tastes. For example, take Keema Baati, the non- vegetarian spin on the much-loved Dal-Baati of Rajasthan. It's been hot with our guests.

Q. Rajasthan has a rich heritage and culture. In what way does your brand reflect these characteristics? 
Kebabs and Curries, started off at Raja Park, the heart of Jaipur's culinary scene. Rajasthan is and will continue to be the home base, so yes, while our décor is contemporary, our menus are designed to cater to local palate. Our restaurant near Hawa Mahal pays homage to our Rajasthan connection, the décor, service and ambiance spells Rajasthani culture to the last bit. Hawa Mahal is among the most photographed places in Rajasthan and for Rajasthan, so we did ensure that this dining space will not the be the signature brand colours, rather showcase the vibrant culture and the quintessential hospitality of the state.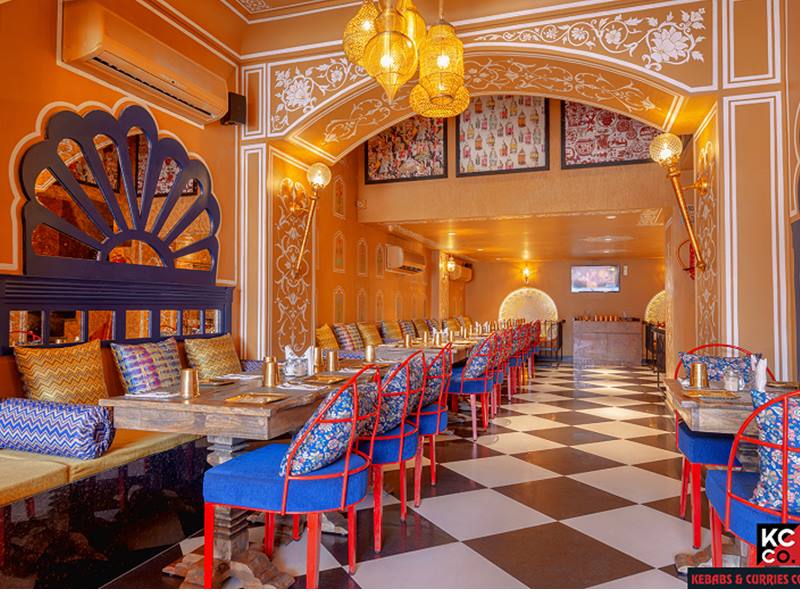 Q. Your Plans for a franchise model or expansion beyond the current area of operations?
We are definitely keen to have a franchisee model, as we expand into other cities of India. For a homegrown brand like ours, we champion food and beverage entrepreneurship via the franchisee route. We have created strong SOPs for our franchise business, and definitely look at like-minded individuals and entrepreneurs who are willing to invest their money and mind, aligned to our brand values and ethos. Investors willing to talk to us about being a franchisee will get rock solid business plans, sales and marketing support and be part of the growth story of a well-known food and beverage brand. This year, hopefully in the last quarter we will go full throttle on scaling up our franchise model with more engagement and expansion.

Q. Any plans to launch kebab & Curry outside Rajasthan in the metro cities?
Absolutely! Rajasthan remains our home base, and now the next frontier for us will be Delhi-NCR. We are also keen to explore franchisee options with aspiring entrepreneurs from Tier 2 cities. Metro cities are a definite choice, as they give a homegrown brand the much-needed exposure. The competition in metros also is a good way to really scale up and streamline brands. So, yes, expansion is definitely in mind, given other parameters – partners, location, capital, and manpower align.

Q. How do you see the journey of your brand, different milestones, and achievements?
We are a homegrown brand, been in business for over 19 years now and we are looking at growth and expansion. This makes us stand out, and I'd like to focus on that. The pandemic was an eye-opener for us, as we were forced to make some changes in our business models and streamline our brands. Since late 2020, we have actively focused on building our media relations and brand exposure, through strategic PR and social media channels. I started writing a column for one of India's best-known financial dailies, which has allowed me to express my ideas and passion for food and beverage entrepreneurship. We launched new brands – Rolls and Biryanis by KCCO, micro culinary concept – Baalti Bhar Ke powered by KCCO, launched the KCCO mobile app, aligned our digital media channels and won awards. On a personal front, being elected as a Fellow of IIHM and a member of 'IIHM International College of Distinguished Fellows' to mentor young minds in hospitality and entrepreneurship is a winning moment.

Q. How do you score over other brands in the same segment?
We don't play by the rules here. As a homegrown brand with 19 years of customer appreciation under our belt, we love to bend the rules, by our own metrics. For a homegrown brand, which is Rajasthan based, we score high on technological integration in our business, new brand launch, and a strong SOP manual for central kitchen operations. This makes us an exception, not the norm. That said, we are well aware of the market segment that we operate in and choose to grow into, so our competition is more on price points, menu choices and service.
Q. What are the newest food and beverage trends?
The business environment stands altered forever, post-pandemic. The taste, preferences, and habits of people have undergone a change and as a business owner, I need to adjust my sails. Food and beverage post-pandemic, in inevitably tied to technology. This goes beyond food production or creating new flavours in a lab. Food and beverage today needs to be user friendly, and technologically adaptable to stay connected with its consumers. The major trends coming up are robotics, food trucks, micro eateries, data analytics and quick takeaways! It is no longer simply food business. Today, the term is food technology that drives the food business.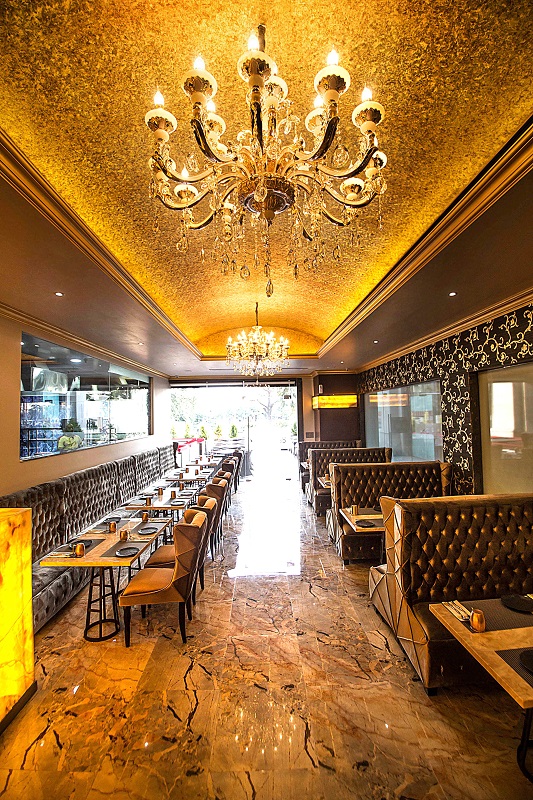 Q. What challenges does the F&B industry face in Tier 2 cities, and how are you planning to overcome them?
Tier 2 cities are the future of business. They are the places where growth, opportunity, and ambition are found aplenty. Tier 1 cities are expensive, the cost of doing business in Tier 1 cities is rather prohibitive, especially for brands that lack deep pockets. Food and beverage business in Tier 2 cities guarantees expansion and growth, at a much lesser cost though they need more strategic inputs and a constant watch on quality and manpower efficiency. We do have a strong set of business SOPs laid out – from central kitchen operations to calibrated recipes, training and development to branding support which ensures that our business partners do not have to start from ground up. They already have guidelines to begin with.

Q. What are your thoughts on sustainable and responsible business models?
The pandemic threw existing business models into a tailspin. Until 2020, almost all businesses were running on an autopilot mode, with the usual revenue projections and expansion models. The past two years have been a sort of unlearning and really reassessing our priorities. The future for food and beverage industry is a smart integration of science and service, using technology skillfully to ensure that the non-technical aspects remain smooth and consistent as much as possible. Business models have to look beyond lip service to adding sustainability as a vision statement and integrate it in ways big and small in everyday operations. The future ahead is a clean slate, for everyone. Post pandemic, businesses have the best opportunity to rework their strategies. For us at Kebabs and Curries Company, we are open to experimenting with different verticals and brands, keeping our quality super refined and using technology to make business models sustainable. We are among the few brands that have our own mobile app, the KCCO App which till date has had over 17000 downloads, and ensures that guests can order and enjoy their KCCO delights even when our other food delivery partners are delayed or unable to service an area or location.

Q. Your five recommendations for a food connoisseur in Jaipur or any other city?
a) The answer is obvious here, so my first recommendation is So-Hi, our luxury dining space near B2 Bypass. The name So-Hi is a fun playful take on words & So Hi which connotes elevated brand experience. The location, ambiance and service are a spin on stylised luxury. It is great for family dining, giving more than a ;value-for-money& kind of space. And it is multi-cuisine, a sort of experiential dining, having an eclectic menu from crowd favourites to more innovative recipes. The ambiance is stunning, relaxing and reflects a quiet chic understated luxury, perfect to enjoy breezy summer evenings and cozy winter dinners. We serve beer and wine too, so that definitely calls for some fine dining, soaking in gorgeous views and unobtrusive, yet thoughtful service. All in all, a place which gives you a happy high vibe, hence So-Hi!

b) The KCCO (Kebabs and Curries Company) outlet near Hawa Mahal is a must-visit. Hawa Mahal is quintessential Rajasthan and our dining outlet near this landmark is stunning to say the least. The decor is truly Rajasthani, colorful, and opulent. The service, was distinctly royal. The food, undoubtedly, is simply delicious. Soaking in the vibe, in the heart of the old city, and feasting on traditional recipes is a culinary experience, I highly recommend.
c) Rasgullas from Sodhani Sweets, Jaipur are simply delicious and have a flavor and softness to remember.

d) Ashok & Ashok's mutton curry at Sadar Bazaar, Delhi is another fabulous meal to savor.

e) Aloo Tikkya at Laxmi Misthan Bhandar (LMB- Jaipur) is a long-standing favorite of locals and tourists alike in the old Pink city of Jaipur.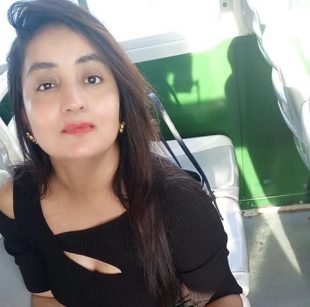 She has been there and done that. After graduating from Delhi University, she completed her diploma in Journalism from Bhartiya Vidya Bhawan, Delhi. Down the line, she completed her internship with National Herald Newspaper successfully,, and went on to Join Mainline Business daily, Business Standard. She also dabbled in image management and brand consultancy. She is a prolific writer on lifestyle entertainment, branding, lifestyle, travel, and politics.
Contact her at [email protected]