Unleashing the Tiger: A Cinematic Spectacle Like No Other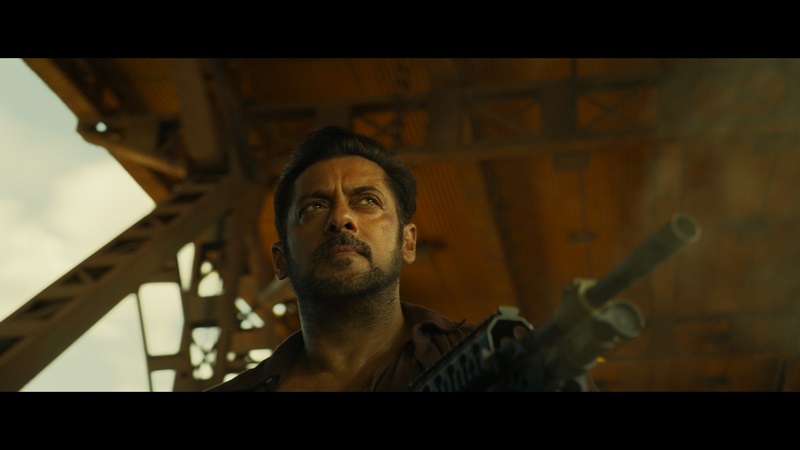 Tiger 3 Roars to Life: An Epic Saga of Vengeance and Redemption
Yash Raj Films set the internet ablaze with the recent release of "Tiger Ka Message," a captivating precursor to the eagerly anticipated "Tiger 3" trailer. Director Maneesh Sharma couldn't be more thrilled about the video's instant blockbuster status, signaling the commencement of an exhilarating promotional campaign for the film.
Sharma shared his excitement, saying, "Over the past decade, Tiger has evolved into one of Bollywood's most iconic characters. Taking the helm to advance his narrative filled me with indescribable enthusiasm."
Expanding on his vision, Sharma continued, "My aim is to depict Tiger as the larger-than-life, star-powered figure that cinephiles have envisioned. I'm excited to delve deeper into his journey, adding layers of complexity."
Salman Khan, one of India's most prominent cinematic luminaries, returns to embody the beloved super-agent, Tiger, also known as Avinash Singh Rathore, in Yash Raj Films' "Tiger 3." Audiences can mark their calendars for the film's grand Diwali release later this year.
"Tiger Ka Message" unveils a gripping plot twist: Salman, as Tiger, faces dire peril after being falsely branded as India's Public Enemy No. 1. The video sets the stage for a high-octane revenge thriller, chronicling Tiger's perilous mission to hunt down his adversaries. His determination to clear his name, not only for his country but for his family, fuels an unrelenting pursuit.
Sharma emphasized, "This time, it's not just about saving India; it's about self-preservation and protecting family. For Tiger, this is the core of his vulnerability. He embarks on this mission with an unyielding vengeance. India's top agent is now India's top target, and viewers are in for a thrilling, edge-of-the-seat action spectacle."
Adding depth to Tiger's journey is Salman Khan's nuanced performance. He seamlessly blends strength and emotion in a way only a superstar like Salman can. Fans of the franchise are in for a treat, as this portrayal promises to deepen their admiration for him.
The unforgettable dialogue delivered by Salman at the end of "Tiger Ka Message" – "Jab Tak Tiger Mara Nahin, Tab Tak Tiger Haara Nahin" – has ignited a global frenzy. Maneesh revealed that the trailer and this iconic line were both conceived by Aditya Chopra.
Maneesh enthused, "We are delighted to see the viral sensation this dialogue has become. Aditya Chopra's brilliance shines through once again. It's a cinematic gem that will undoubtedly electrify audiences when Salman delivers it on screen."
Aditya Chopra's visionary approach is building the YRF Spy Universe, and "Tiger 3," starring Salman Khan and Katrina Kaif, is the next blockbuster installment in this saga. This marks the fifth film in the YRF Spy Universe, where characters' life stories intersect, featuring three super spies: Tiger, Kabir, and Pathaan.
The YRF Spy Universe debuted in 2012 with "Ek Tha Tiger," followed by "Tiger Zinda Hai" (2017), "War" (2019), and "Pathaan" (2023). The monumental success of "Ek Tha Tiger" and "Tiger Zinda Hai" solidified Aditya Chopra's belief in introducing two more iconic spies: Kabir, portrayed by Hrithik Roshan in "War," and Pathaan, embodied by Shah Rukh Khan in "Pathaan."
The official revelation of the YRF Spy Universe and its franchise logo occurred in "Pathaan." This film also marked the exciting crossover of characters, as Shah Rukh Khan and Salman Khan shared the screen in a dazzling action sequence, celebrating the cinematic legacies of these two icons.
YRF's intention is to intricately weave the spy films in the post-"Pathaan" era. "Tiger 3" seamlessly follows the events of "Tiger Zinda Hai," "War," and "Pathaan," promising an unprecedented, edge-of-your-seat action extravaganza that will redefine cinematic spectacle on the big screen.