The Top 5 Tracks That We Can't Stop Listening To!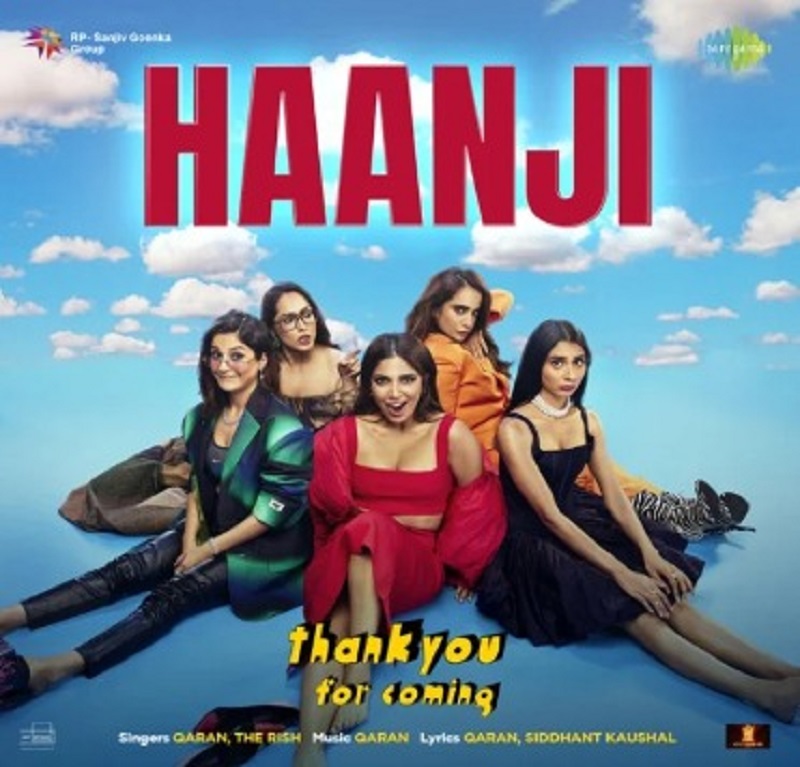 Brace yourself for a musical journey you won't want to end with Haanji To Chaleya – Top 5 tracks!
In the constantly changing world of Bollywood music, certain songs quickly capture our hearts, taking over our playlists and creating the perfect ambiance for different occasions. Here, we present five chart-topping tracks that have been reigning supreme on our playlists. From seductive party anthems to deeply moving love ballads, these songs have us hooked and playing them on repeat. These songs have become our go-to soundtracks for celebrating life's biggest moments and are sure to stay on our playlists for years to come.
Haanji from Thank You For Coming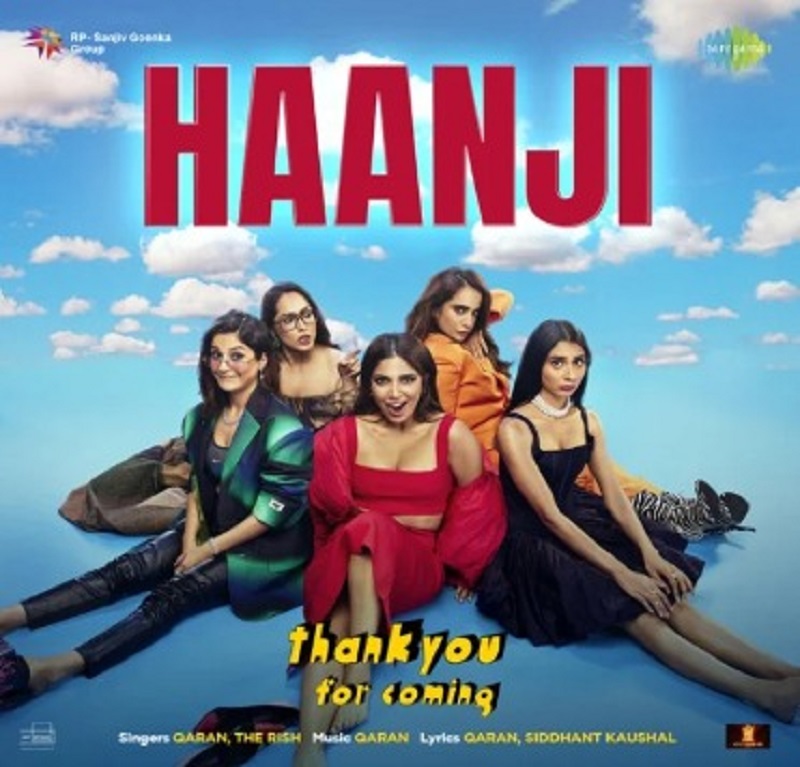 Created by the talented musician QARAN, 'Haanji' has emerged as an electrifying party anthem, amassing an astonishing 14 million views within a mere span of two weeks. QARAN'S musical arrangement encapsulates the ideal ambiance, while the song showcases the enchanting presence of Bhumi Pednekar, resulting in an extraordinary encounter.
Chaleya from Jawan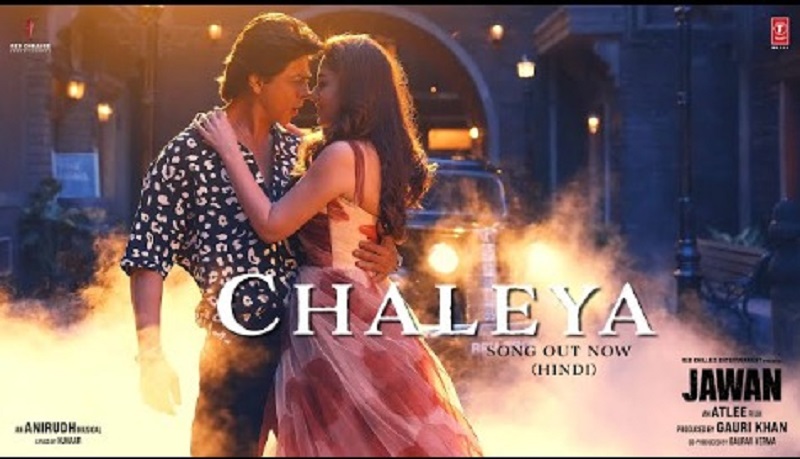 Renowned for his extraordinary musical abilities, Anirudh Ravichander mesmerizes listeners with his latest masterpiece, titled 'Chaleya'. This captivating composition effortlessly captures the essence of emotions, leaving a profound impact on the soul. The enchanting track showcases the irresistible on-screen chemistry between the legendary Shahrukh Khan and the ethereal Nayanthara. Anirudh Ravichander's unique musical genius shines through, creating a truly unforgettable experience for all who encounter this melodious marvel.
What Jhumka From Rocky Aur Rani Ki Prem Kahanii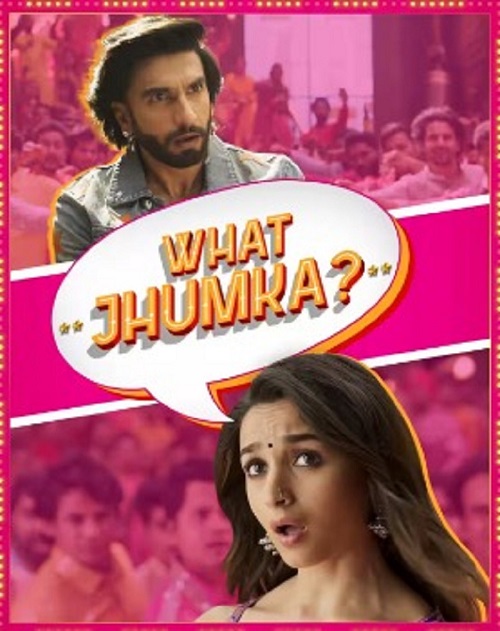 Pritam, renowned for his melodious compositions, presents a revitalized version of a classic Hindi song titled "What Jhumka," which has taken the party scene by storm. With his exceptional musical talent, he breathes new life into the track, instantly captivating listeners and making it a beloved choice. This dynamic rendition showcases the incredible chemistry between the talented duo, Ranveer Singh and Alia Bhatt. Their combined charisma adds an extra layer of excitement to the already captivating composition.
Jhoome Jo Pathaan from Pathaan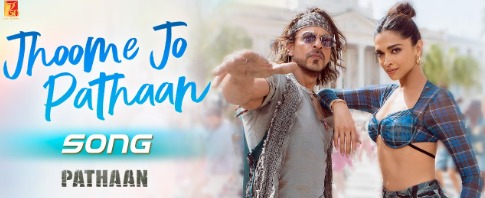 Vishal and Sheykhar, the incredible musical pair, have once again demonstrated their talent with the mesmerizing track 'Jhoome Jo Pathaan'. Their musical prowess is evident as they effortlessly blend various genres, resulting in an irresistible melody that will make you want to dance. This song is a true testament to their ability to consistently produce chart-topping hits and showcases their unique sound. With its infectious rhythm and captivating lyrics, 'Jhoome Jo Pathaan' is the perfect addition to any playlist. This dynamic duo continues to push boundaries and captivate audiences with their extraordinary musical creations.
Tere Vaaste from Zara Hatke Zara Bachke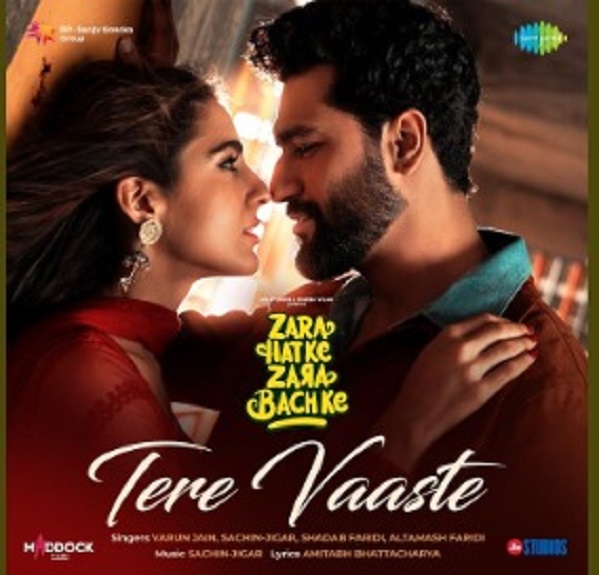 Sachin and Jigar, renowned for their enchanting musical creations, captivate our emotions with the mesmerizing masterpiece titled 'Tere Vaaste'. This remarkable composition showcases the exceptional talent of Vicky Kaushal and Sara Ali Khan, accompanied by the soothing and melodic voices of Varun Jain and Althamash Faridi. The collaboration between these incredible artists has resulted in a harmonious blend of heartfelt melodies that resonate deeply within our souls. Through their exceptional musical prowess, Sachin and Jigar have once again proven their ability to create timeless and soul-stirring compositions, leaving an indelible mark on the world of music.