To become a better actor, you have to know yourself better: Sunny Hinduja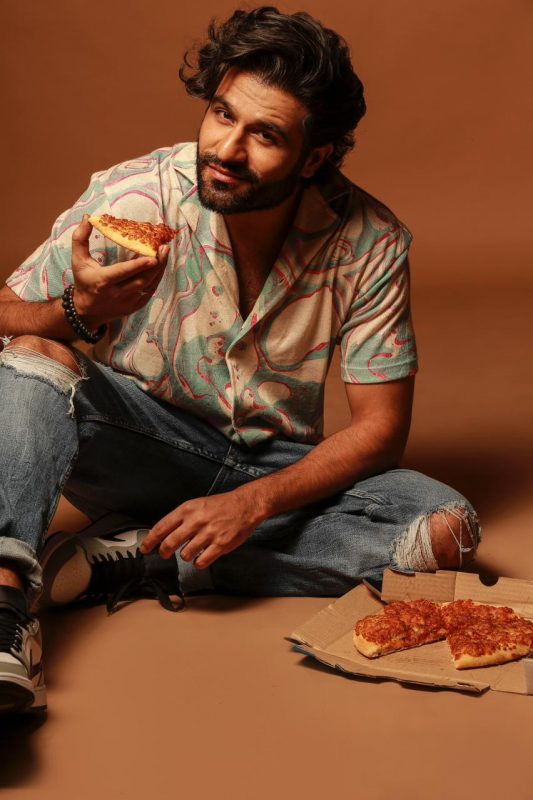 The posts from his days at FTII Pune with his classmates who now are seasoned actors like (Vijay Varma, Rajkummar Rao, and Jaideep Ahlawat are already viral. As these stories continue to incite a wave of attention on social media and fans and followers clamor for more information. We were intrigued by these stories too. With our peaked curiosity,  we thought to get them from the horses' mouths. In his memories of working with veteran actors, Sunny Hinduja went one step further in sharing how they worked and shared how their gang of boys exchanges notes on nuances of acting. The actor has surely taken all the right and balanced decisions in the field of entertainment so far, and he has been expanding his palate of movies to choose from. When he is acting, he is very clear in his thoughts and ideas, and comfortable in himself. And his work in shows likeThe owner, Ballad of Rustom, Guy in the sky, Brij Mohan Amar Rahe, Pinky Memsaab, and The family man prove the point. During a recent show, He played the character of Sandeep Bhaiya who motivates everyone to achieve their potential, his real-life character mirrors his image in many ways and reflects the traits that closely resemble his overall personality while he strives to achieve his goals. 
"I think the kind of aspiration that my character had, the kind of innocence and passion and that perseverance to reach his goal of becoming an IAS officer along with keeping his loved ones close, his family, his to be wife, in reaching his goal, that resonated with me the most as well as the people," says Sunny. Presented here are excerpts of his interview.
Q. Aspirants has been doing amazingly well on youtube, so what was that one factor about your character, according to you resonated with the masses?.
I think the kind of aspiration that my character had, the kind of innocence and passion and that perseverance to reach his goal of becoming an IAS officer along with keeping his loved ones close, his family, his to be wife, in reaching his goal, that resonated with me the most as well as the people. One more thing that I would like to add is the part of 'Aarthik stithi', financial condition, that binded common man with the show. I guess 60% of the audience must have related to Sandeep Bhaiya. Even people who are now rich, could find the relevance to my character because they must have had that one low point in life, in fact I feel 90% of the audience must have resonated because that feeling is irrespective of one's financial condition, that feeling is relatable, the feeling of 'Aarthik stithi thik na hai hamari.'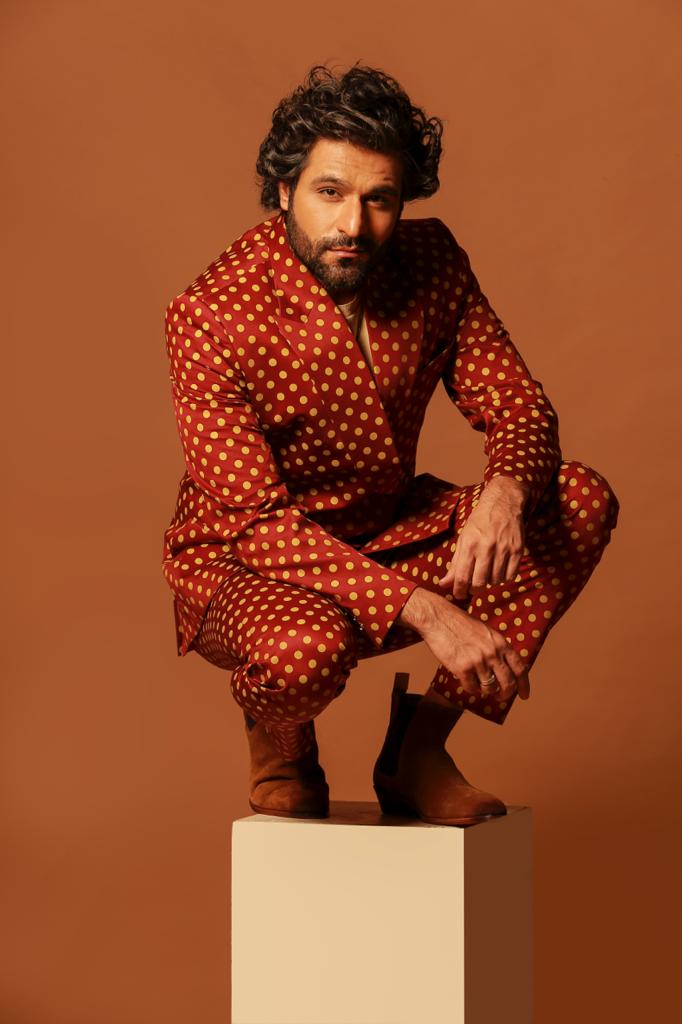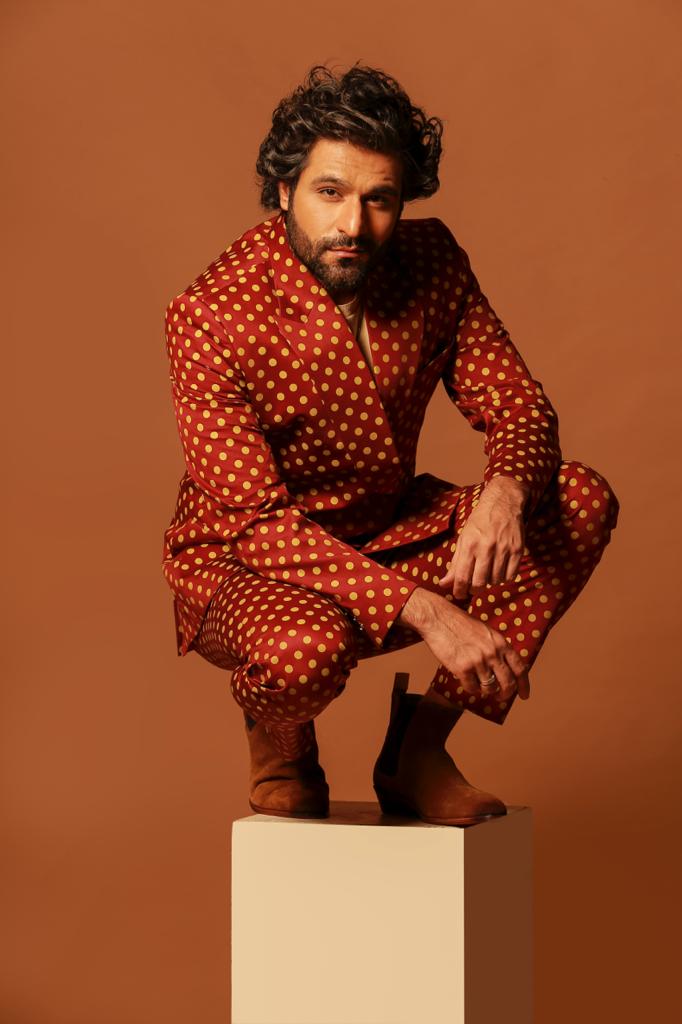 Q. Playing the role of a struggling aspirant in "Aspirants", how would it relate to your real life? How many tries (years) did you had to go through in the struggling phase?
I would not call it struggles, but stepping stones to reach here because the 8 to 10 years that I have been in Mumbai have been integral in my journey. All these years have helped me perform Sandeep Bhaiya the way I have performed. So each and every experience that I have had during that time has only added value, has made me who I am today and has made me capable enough that has made you all like Sandeep bhaiya so much. I guess all this time was needed for me to get ready not just for Sandeep bhaiya but also to come in front of the audience.
Q. Anything or any personal experience that you would further add that here, which has helped you transition into this character?
You know, personally, the kind of aspiration and the desire, the eagerness that Sandeep bhaiya had to become an IAS officer, that has been there within me too, to establish myself as an actor, to showcase the craft that I have learned. The acknowledgment that people have given me, it is life-changing for sure but even if I had to wait for further 8 to 10 years more to attain this, I would have been okay with it because of the love and support of my loved ones, my parents, my family, friends, my wife. Now that my work is being acknowledged, I have more of time to showcase my skills. I was just focused one one thing that I want to be an actor, when will my craft reach the masses, that wasn't a thought, I always wanted to portray my characters with pure dedication, do justice to each character, that was focus and that shall continue to be my focus. And am glad that I now have so many people as part of my journey.
Q. What new projects have come up your way after the show?
There are a few web series and a few shows that have come my way. I am reading a few scripts but I haven't yet signed anything as of now. But I will be resuming shoot for two projects once the restrictions are relaxed, there's a web series for Amazon and a film. But things are happening and I might sign something sooner.
Q. You hail from Delhi, so how did you get your calling and realized to pursue acting?
I don't hail from Delhi actually, I am from Indore, Madhya Pradesh. While I was studying in Indore, I was into football and was also enamored by films. I could have become a footballer too but when I used to watch movies in theatre, the way I used to feel the emotions, get mesmerized by the way the movie played on the big screen, I just knew I had to do this, I wanted to perform in a way that people got lost in my craft, something that I would love. This was my truth, I had decided to become an actor, if I couldn't get into FTI I would have gone to New York to train myself to become a better actor. My parents has been very supportive of my dream. I later got to know that my dad also wanted to become an actor, he had even applied at FTI but couldn't get through, he got caught in the web of family responsibilities and couldn't pursue his dream. I got to know about all of it later, it actually turned out to be a blessing for me. My dad and my brother are the proudest today, I told them that I wanted to be an actor, by God's grace everything fell into place. Journey toh meri FTI mein hi shuru ho gayi thi. I was signed for a film while I was still studying at FTI, it was a Subhash Ghai film, there were two leads, I was one them, well the film released only after 5 years, amidst which I did many films that couldn't release due to various reason. One of my films was even shortlisted for an Oscar, all of this happened but nothing concrete happened. Then, Brij Mohan Amar Rahe happened, I decided that I will keep on doing all that comes my way, I just want to do good work.
Q. How was it working on 'The family man 2'?
Raj and DK are exemplarily talented, very unique kind of directors. They haven't aped anyone, they have carved their own path, for me, they are new-age directors. I already knew them, I was a admirer of their work, upon that Padma Shri Bajpayee Saahab was a part of the show, I was sold then and there. I have thoroughly enjoyed working in 'The Family Man,' I have also made a few friends for life. Have got to learn so much working in the show with Manoj Sir, he is a gem of a person. He includes you as if you are a family member, it was really blissful for me. He told me, "Do not take yourself so seriously, take your craft seriously, be easy, be open." I used to get tensed over what's going to happen and all that but on the contrary, he told you shouldn't stress so much, go with the flow. He also shared about the way he prepped for various roles, his role in Raajneeti, all that he had to undergo, the choices he made professionally as well as personally it really motivated me. No one actually tells you or guides you, you act, you learn on your own, but how can you improve your work, how can you get more work, no one sheds a light on these things. In fact, he also recommended me to many directors, very few people of his stature can do that. He is a legend.
Q.  OTT platform or theaters, in your opinion which stands better for an emerging artist?
In terms of industry, one cannot choose between the two. For me, theatres are an experience, that was my initial truth. In today's time, if anyone wants to be an actor, they have envisioned themselves on the big screen. But for an emerging actor, OTT is a boon. Opportunities are limited in films in terms of time span, character development huge financial risks are involved, but in OTT you have more liberties to focus on other characters than the main character. OTT has been a boon for me, honestly. In OTT, the actors, directors, technicians can experiment, unlike in films. TV aapke ghar mein hai but OTT aapke jeb mein hai.
Q. Stories of your FTII Pune days and your batchmates (Vijay Varma, Rajkummar Rao, and Jaideep Ahlawat) are already going viral on Instagram, so tell us something exciting about your days from FTII, that people don't know about?
To become a better actor, you have to know yourself better. All of us were so comfortable with each other, you were naked in terms of your thoughts, each of them were exposed to everyone's vulnerable side. When you perform with passion, others get to know you intimately. All of 20 of us in the batch were so close to each other, that's how a bond is built, right? Some of them have become famous but apart from them we have built close friendships with other batchmates too, we still meet, chat around, 10 to 12 of us still meet. Rajkumar, Vijay, Jaideep, and Prabhat, we have a group that is related to FTII, we often indulge in leisure activities together. In fact, I and Rajkumar have stayed together initially, have also stayed with Vijay for like 6-7 years. Vijay and I are very close, in fact. All of us have enriched each other, in fact my wife Shinjini is also my batch mate from FTII. These are friends for life. We keep on interacting through video calls. Like Vijay, Prabhat, and Jaswant were early watchers of Aspirants, they called me up talking about how much they loved 'Aspirants' and I really look forward to their opinions. My wife, is herself such a brilliant actor, along with them, these people pay attention to details of your craft. Jaswant, another brilliant actor himself, one of my friends, is from Haryana, he selflessly helped me get Sandeep bhaiya's character right.
Q.  When in the industry nepotism talks come into the light, what is your stake on it?
What exactly is nepotism? For instance, if someone's father owns a perfume store and later on he himself begins managing the store, will we label it as nepotism? If someone is taking forward his parent's legacy, the parent will support his child, right? If you see Hrithik Roshan, Aamir Khan, Alia Bhatt, Ranbir Kapoor, they are great actors, I won't ever count them into nepotism.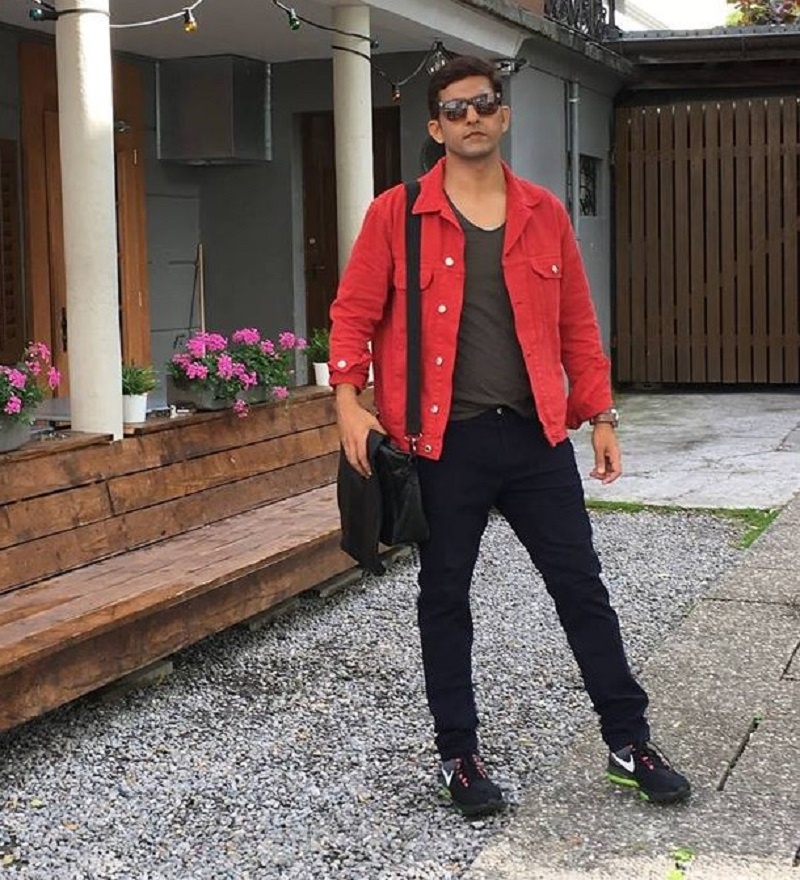 Vijay is an entropic traveller who keeps himself abreast with the developments in every nook and cranny of the world. He is a treasure trove of information about unexplored destinations and happenings in various parts of the world. He is connoisseur of fashion and trends and keeps a tab on practically all the leading designers and fashion houses of the world. Styling for fashion shoots and magazines remains his forte. He has vast experience in fashion shoots and events and exceptional grasp over the language and has written extensively on fashion, travel and style trends etc. He makes an immensely valuable contribution to HOP.
Email: [email protected]