Rajat from Flames remains my favourite character: Ritvik Sahore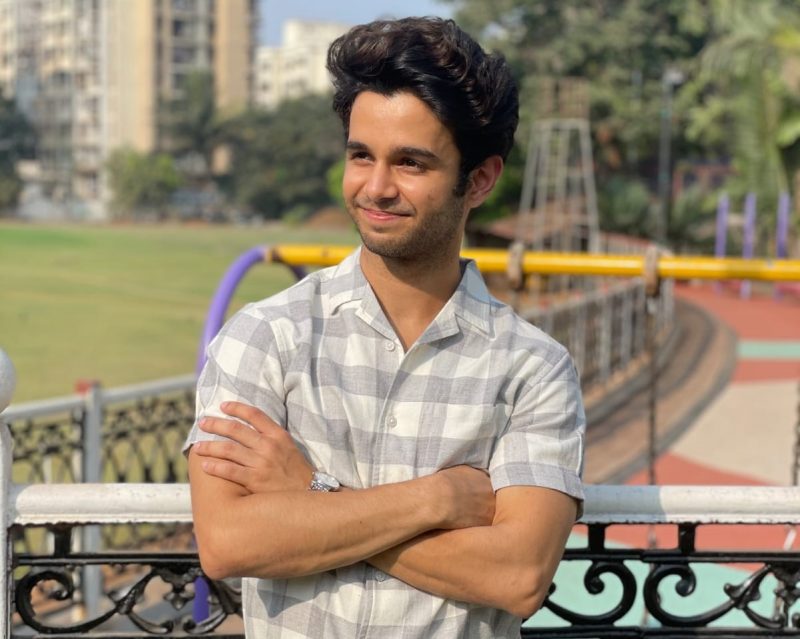 It was an unexpected and rapid start to his career in Bollywood. While eating at McDonald's with his parents, Ritvik Sahore landed his first role. When he was 12, he rubbed shoulders with veterans of Bollywood like Boman Irani, Sharman Joshi, and Amir Khan while learning the ropes of acting from them.  
His new endeavors include exploring interesting realms of OTT, working closely with famous YouTubers to showcase content-driven work, and reaping the benefits of success as he thrives with his acclaim-worthy performances in web series such as "Indori Ishq, season 2 of Flames and Laakhon Mein Ek. At the moment, he prefers to keep a few forthcoming projects under wraps. With an inherent charm like a chocolate boy and the innocence that adorns his face permanently, this young lad seems to be able to pull off challenging roles effortlessly. His public praise and apparent inspiration piqued our curiosity, especially since he is revered and idolized by his young contemporaries. That's when we asked who inspires him. As for his response, it was prompt and quick, and he immediately named Bollywood actor Ranbir Kapoor, adding that he would like to work with Raj Kumar Hirani one day. The following are excerpts from his interview.
Q. Your first role was in Ferrari ki Sawaari alongside Boman Irani and Sharman Joshi. What was it like getting your first role?
The story of snagging the first role is actually very long, but I will keep it short and sweet. I had just turned 12, my exams were approaching, and my house was being renovated. Then I went to the mall with my parents one day. After we got the things from Malad Mall, we went to McDonald's since my parents arranged for dinner there. Then we came out and were waiting at the parking lot. Suddenly, a man approaches us and says that they are shooting a movie called 'Ferrari Ki Sawari' and that I can play a significant role. He called me no less than once the next day to arrange an audition. My answer was yes, and the next day I went to the workshops, attended a few before being selected for the position. As part of my role, I was trained in cricket. I was approached by Rajesh Mapuskar, who was also at McDonald's that day. It's like fate or luck that I got the first offer to my name.
Q. As an actor, you have appeared in two films -, Dangal, and Ferrari ki Sawari. How would you rate the challenge of each one?
Of Dangal and Ferrari Ki Sawari, I would say Dangal was the most challenging due to the comic nature and the fact that it was so different from what I was used to. In regards to "Ferrari Ki Sawari" being my first and also when I was a kid, so I enjoyed it more rather than considering the challenges.
Q. The role which challenged you the most and the role with which you resonated the most with?
In terms of web series, my first proper one had been "Laakhon Mein Ek" on Amazon Prime. I learned a lot about acting from this 8-9 episode show, which had a nice storyline and provided a lot of character challenges. Moreover, Indori Ishq was a great teacher, helping me to discover my character as an actor, my strengths, and my limitations. Rajat was the character with whom I resonated the most in "Flames."
Q. Describe your favorite role, why you like it, and who is your favorite co-star that you always look forward to working with?
In terms of my favorite role, I would say that it is Rajat from Flames, not so much because it was my character, but because we had a great time on set. We spent the entire weekend together as a family, shooting as a team. My fellow actors from "Flames" were incredibly talented and lovely to work with. It would be a pleasure to work with them.

Q. Have you ever faced an embarrassing moment on set or during filming?
I do not recall any such moment at the moment but will share if I remember one.

Q. Indori Ishq, your new show is totally different from the roles you have done before changing your image from the chocolatey boy. What attracted you to the storyline? Could you elaborate a little on your character? What were the challenges you faced as an actor?
Since my past three projects, I have wanted to pursue something new and different. Each project I work on has this goal in mind. I dislike monotony or writing the same type of characters. In order to learn more about myself and my audience, I've always wanted to experiment with different genres and play different roles. So when I read Indori Ishq, the character and storyline spoke to me. Additionally, I was surprised to learn that it is based on true events, and I wanted to be a part of it. Characteristically, he is a fun-loving boy born and brought up in Indore like any other teenager he meets in his school and falls madly in love with. Her presence and spending the rest of his life with her is all he wants in life. Throughout the story, he makes a lot of friends, including a very good friend named "Hari" at school. It's a beautiful story about friendship, relationships, and heartache. I enjoyed playing Kunal even though it was such a challenge every day on set. As an actor, the experience was so satisfying.
Q. Flames proved to be a very successful show and paved the way for a lot of success. How did you deal with the sudden influx of popularity?
Yes, things changed much at home as everyone was really very happy for me and was celebrating. We didn't expect that Flames would be so popular though we made it with lots of love and hard work. We are very thankful to the audience and the people who loved the show. And also my family and all my friends were the same to me since the first day even before I was into acting. I really like it that way that my friends show their affection the same as before.
Q. In your journey, what lessons did you learn that you want to share with young viewers?
I would recommend working hard and learning new skills. Regardless of the circumstances, never lose patience when doing the things you love.Giving your best and growing will yield good results. You will achieve greater success if you are humble, hardworking and perseverant. Help people and be good to them.
Q. Has there ever been a moment when you have been perplexed by meeting certain personalities? Any specific actors, directors you want to work with? Any movie you wish you were part of.
I have met Ranbir Kapoor thrice and am a big fan of him. My dream director would be Rajkumar Hirani sir. In terms of movies, there are so many of them, but I won't name them right now.
Q. As we're all aware of the negatives and positives of social media, what do you think of its toxicity?
I believe that every aspect of life has its pros and cons. Social media is not something I take too seriously.As a communication medium, it keeps me connected to my fans, friends, and business associates.
I also see it as entertainment rather than seeing only its negative aspects. I used to do it when I was a little younger but now it really doesn't affect me anymore.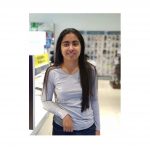 Divya Khanna is the youngest member of the team, with a background in political science. She has joined High on persona print magazine in order to gain hands-on experience in various aspects of editorial coordination as associate editor of the magazine and news site. She has a penchant for writing and enjoys meeting new people and interviewing celebrities. She has a passion for writing, she has an eye for details, loves traveling, and a quick learner. She comes from the Mecca of Indian Journalism, Delhi.
Email: [email protected]