"Sushant Singh Rajput knew that I wanted to become a Director and Dil Bechara was a dream we envisioned together": Mukesh Chhabra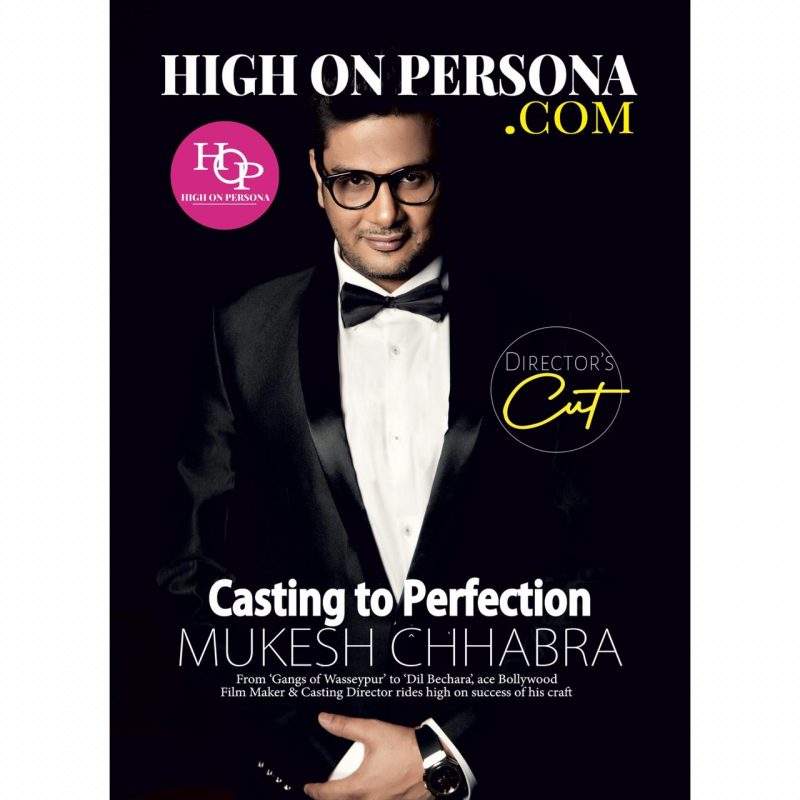 "Ab raja ka beta raja Nahi Banega. Ab raja wahi banega jo haqdaar hoga," a dialogue from Bollywood's movie Super 30, seems squarely significant, relevant, and set aptly in the context today when the issue of Nepotism has become a nationwide topic of debate, to the extent of inviting resentment and war of words among different groups of society. Albeit, the issue exists in almost every industry but Bollywood played the role of Aunt Sally, taking brickbats from left, right and center. 
However, amidst the time of pessimism, doom, and gloom the task of a casting director remains very challenging and difficult and his job remains under the scanner for casting the right talent, be it from a filmy or non-filmy background.
Having the instinct to recognize and secure the right talent for the role, Mukesh Chhabra is one of the few directors of Bollywood whose credentials as a casting director remain incontrovertible and praiseworthy.
From giving break to talented outsider actors like Sushant Singh Rajput, Rajkumar Rao, or late actor Irfan Khan by casting them in their debut movies Mukesh Chhabra has come a long way. Even the casting of movies like Gangs Of Wasseypur where the entire cast of around 350 people was selected by him for different roles. Chhabra made his directorial debut with Dil Bechara, Although, the movie was released on the OTT platform yet it created new dimensions of success and proved that Mukesh is a maestro of skillfulness and inventiveness. As part of our special series 'Director's Cut', which explores the cinematic landscape of film making, We talked to him about how in the pandemic phase entertainment industry is facing challenges and finding new avenues, while asking him about the new trends and upcoming projects.
Q. From 'Kai Po Che' to 'Dil Bechara',  how would you define working with Sushant Singh Rajput?
Sushant Singh Rajput was like a younger brother to me. We always supported each other in terms of work and the things we did in life. We always cherished each other's successes since Kai Po Che days. He knew that I wanted to become a Director and Dil Bechara was a dream that we envisioned together.
Q. In an interview, you said that it took you about one year to cast all the actors in Gangs of Wasseypur, so who was the best to work with, and what were the most interesting aspects?
It was amazing to work with all the actors of the film. So much talent together working on one project.  And when you have actors like Manoj Bajpayee, Nawazuddin Siddique, Pankaj Tripathi, Rajkummar Rao, and of course Anurag Kashyap, you ought to create a masterpiece. The best and the most difficult part has to be that we had to find 384 new faces.
Q. You have been in Bollywood for a long time now, what changes have you seen in the industry through the perspective of a casting director?
The Entertainment Industry has become more professional in terms of Casting. There's more opportunity for upcoming talent from across the country and worldwide.
Q. There is a lot of debate in the industry about talent, hard work, and nepotism. Which according to you would a casting director choose, from the three, hard-working person, talented person, or a person who comes from a big Bollywood family for a movie?
I do not believe in the term nepotism. I only believe in talent.
Q. Can you briefly tell us about the role and responsibility of a casting director? How a casting director is important for a movie? And while casting someone what do you notice the most? If casting someone for a lead role what do you look for, beauty or talent?
A Casting Director bridges the gap between a Director and an Actor. In recent years, Casting Directors have become an important part of film making, because of their work in finding new talent. As a casting director, I always look for actors who are true and honest to the character that they will be portraying.
Q. Which movie according to you in Bollywood has had the best cast to date and Why?
(Laughs) I always believe that the best cast is yet to be seen and that's my motto while casting for any project. So, I ensure that I give it my 1000%.
Q. How was your experience at NSD? What are the major learnings that you have applied in your life personally or professionally and your projects?
I feel a major part of my learning was from NSD. I still use my learnings and techniques while casting, acting, doing workshops, and also while on set.
Q. The most difficult part for a struggling actor is networking with people from the industry and is one of the big reasons for their failure. So, how can new upcoming actors or filmmakers approach you?
I am very accessible, anyone can come to my office and meet my associates and assistants or send me an email.
Q. You opened an office in Delhi before lockdown, so how does that office is going to make the journey of Delhites and other struggling actors from the north region easier for Bollywood?
A lot of aspiring actors come to Mumbai from Delhi. I wanted to open an office in Delhi to help them in fulfilling their dreams without them coming to Mumbai.
Q. Dil Bechara marked your directorial debut, what was the motivation behind the movie?
I always aspired to be a filmmaker and when I first saw the fault in our stars it touched me. A few years later, when I was asked if I would like to do the remake of this film. I was more than excited to take up the offer.
Q. Are there any upcoming projects that are in your mind or you have started working on?
You'll hear about them soon.
Q. You Cast for Netflix's Delhi crime web series and the show received Emmy Award, how do you feel about that?
It feels really amazing to be a part of such an outstanding piece of work and an amazing cast and crew. It also gives me immense joy that my work is being appreciated and acknowledged internationally.
Q. Who do you think is the most versatile/ bankable actor in Bollywood from the current lot?
There are so many, such amazingly talented actors that never fail to surprise you.
Q. If you were to produce a film, how do you think is the most reliable actress in the industry?
Every actress has potential and their own individuality. I would go as per the demand of the script.
Q. People have been really appreciating the casting direction for Scam 1992, what guidelines did director Hansal Mehta give you before the casting process?
I was given the liberty to cast new faces. That's what I enjoy the most. Introducing fresh and new talent.
Q. Hollywood directors that you look up to?
Todd Phillips.
Q. Three Films that you would want to suggest as a piece of writing/directorial brilliance?
Masoom, 3 idiots, Delhi Crime.
Q. Three shows that you binged watch on OTT in the last few days or in lockdown?
Too many to pen down.
Q. How the emergence of OTT platforms has made it easier for new filmmakers to fulfill their dream?
It provides an equal platform and equal opportunity to showcase work and provides more opportunity to talented actors without having the concept of hit and flop.
Q. If you could work with any actor/actress from yesteryears (the 60s-80s eras), who would it be?
Balraj Sahni.
Q. If you were to re-make a film (could be from any industry/language), which movie you would choose and why?
Has to be Masoom for its honesty, innocence & purity.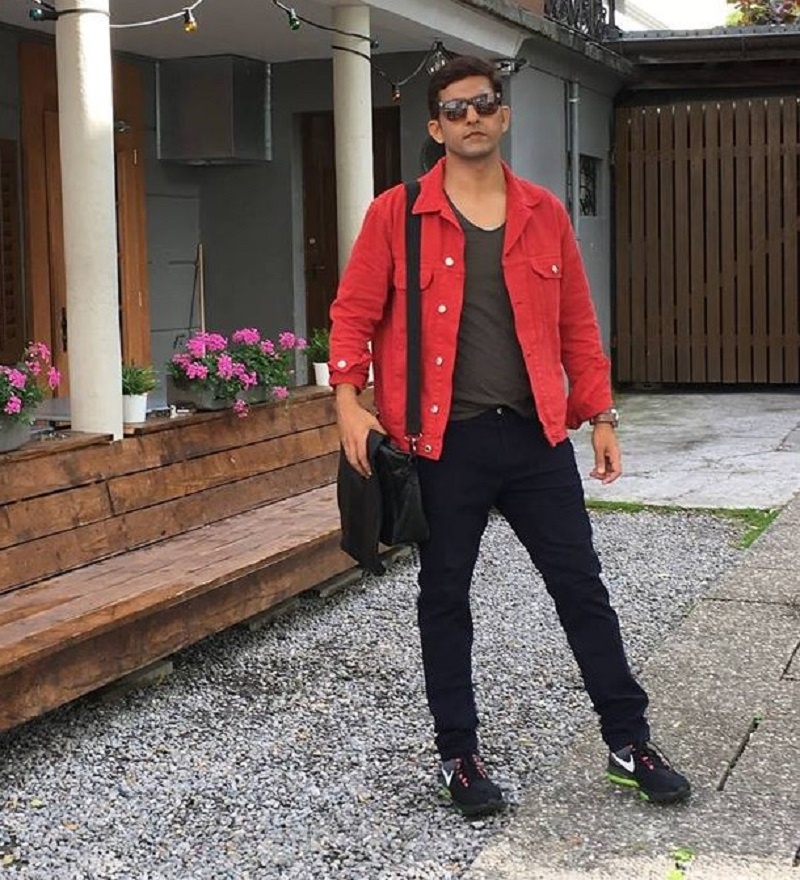 Vijay is an entropic traveller who keeps himself abreast with the developments in every nook and cranny of the world. He is a treasure trove of information about unexplored destinations and happenings in various parts of the world. He is connoisseur of fashion and trends and keeps a tab on practically all the leading designers and fashion houses of the world. Styling for fashion shoots and magazines remains his forte. He has vast experience in fashion shoots and events and exceptional grasp over the language and has written extensively on fashion, travel and style trends etc. He makes an immensely valuable contribution to HOP.
Email: [email protected]