The food industry is undergoing constant change: Chef Gaurav Mathur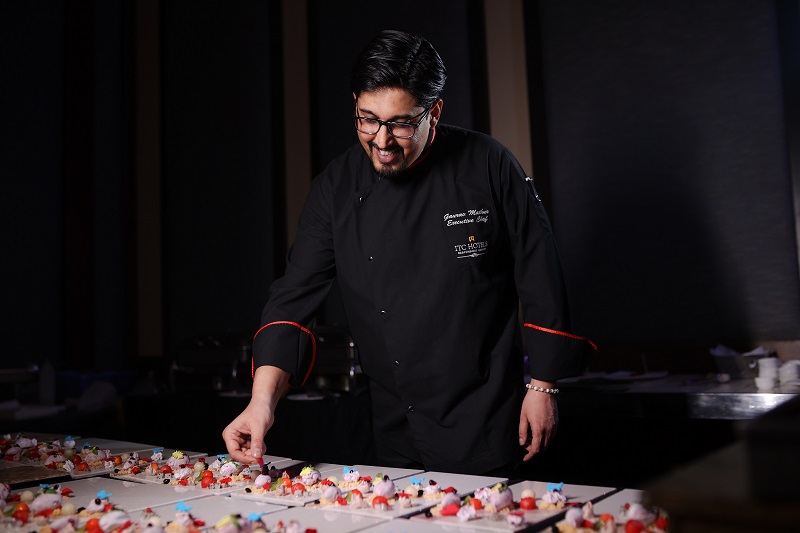 We are in the midst of the festive season, an exciting time of the year filled with a lot of celebration for everyone indeed.
After a long slump and lamentable period of almost two years since the pandemic outbreak, things currently seem to be looking up and improving. Due to the enthusiasm the hotel industry is experiencing and good levels of arrivals, the sector anticipates a prosperous future and is all geared up to make preparations to celebrate the holiday season at a special level.
 A lot has changed in the past few years in terms of trends, eating habits of people and taste preferences and keeping all these parameters in mind Hospitality majors are making bespoke arrangements and they don't want to miss out on any detail when it comes to pleasing their guests. As the culinary demands of discerning guests and foodies continue to grow, Gaurav Mathur, Executive Chef, Welcomhotel, Dwarka shared about what is cooking in his kitchen and how prepared he is to cater to them. Furthermore, he also shed light on how changing trends are impacting plans for the festive season. 

Q. Considering the long lull created by the pandemic, how is the response and turnout of visitors?
The footfall is growing steadily. We are almost back at pre-pandemic business and revenue-earning levels. Footfalls into the hotel and in our food and beverage outlets are increasing by the day. The pace of progress we are making is on target and would exceed expectations in due course. Customers are willing to eat out at restaurants now. However, they need a safe environment, and we strive to provide one to our guests through the protocol and program of ITC Hotels corporate management that has been authored after carefully evaluating existing global scenarios and requisites of food safety and hygiene, meeting national and international criteria.

Q. How is the holiday season shaping up? What special arrangements are in place for the holiday season? 
We have successfully hosted the Navratri festival at our property and are launching special offers for the upcoming festive season. Our buffet at Pavilion 75 is an elaborate gastronomical experience, and we have also launched specially curated unique Diwali hampers.

Q. How would you describe your philosophy of eating and dining?
Food has to be cooked straight from the heart, and the quality has to be in line with the brand protocols and the customer needs. My philosophy of eating and dining is aligned with these customer-centric requisites.

Q. What goes into creating a dish?
It takes a lot of research behind creating a recipe, like ingredients used, sourcing, how they are used, and what stage of the process is used, and this cycle continues until one achieves the right recipe.

Q. What are some of the new trends you see emerging in the hospitality sector?
The guests dining at star rated restaurants and hotels are well informed and traveled. They are aware about the menu, ingredients and for them presentation and taste has equal importance. Food must be authentic, the ingredients of the best quality, and we must retain authenticity. We highly focus on environmental sustainability and proteins from plant sources are the new trends foremost in a customer's mind. We ensure that these trends are efficiently introduced in our culinary offers.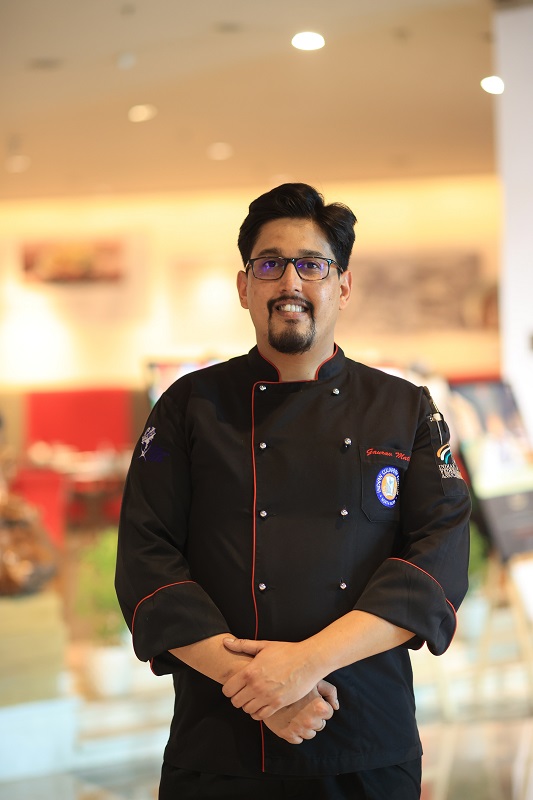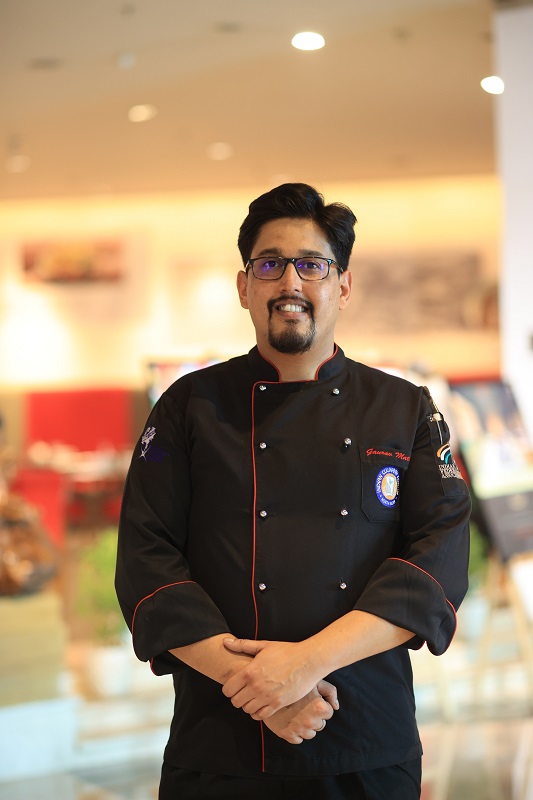 Q. What kind of changes are you observing in people's eating patterns following the pandemic wave? 
The tremendous change that one can observe is the customer is extremely focused on healthy food. People are going for plant-based vegan food, preferring vegetarian over non-vegetarian food. With the customer's taste preferences in mind, we keep updating our buffet food and a la carte menu items focusing on healthy, nutritious and wholesome ingredients. Our buffets/brunches are more interactive to ensure fresh preparation of food.
Immunity-boosting ingredients like raw turmeric, lemon and black pepper and more are predominantly used in a large number of menu items.

Q. How about your food preferences, a fancy meal or plain food? 
Though I am a Kayasth from Lucknow, I prefer not to indulge too much in meat- eating. I like to eat simple vegetarian food. So suggest places in Lucknow where foodies can go and relish succulent kebabs and food  In Lucknow, one must visit Aminabad for kulfi, Chouk for Tundey Kabab, which is a
must relish dish, and one cannot leave Lucknow without having them. 

Q. Do you have a blog, or do you contribute to any blogs?
I don't have a personal blog of my own since I represent an organization.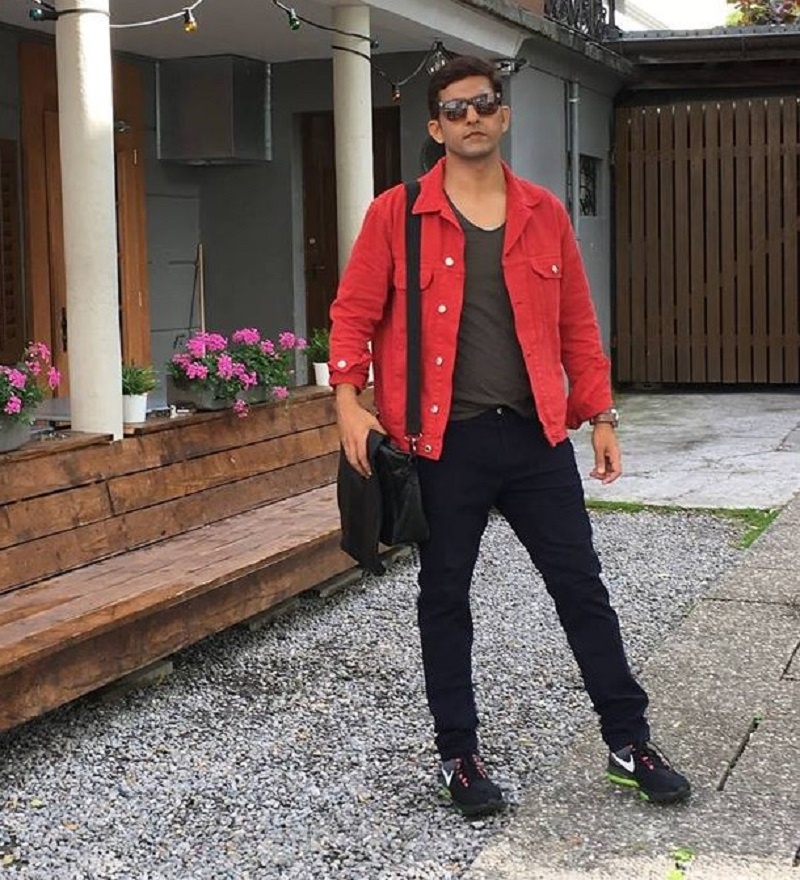 Vijay is an entropic traveller who keeps himself abreast with the developments in every nook and cranny of the world. He is a treasure trove of information about unexplored destinations and happenings in various parts of the world. He is connoisseur of fashion and trends and keeps a tab on practically all the leading designers and fashion houses of the world. Styling for fashion shoots and magazines remains his forte. He has vast experience in fashion shoots and events and exceptional grasp over the language and has written extensively on fashion, travel and style trends etc. He makes an immensely valuable contribution to HOP.
Email: [email protected]